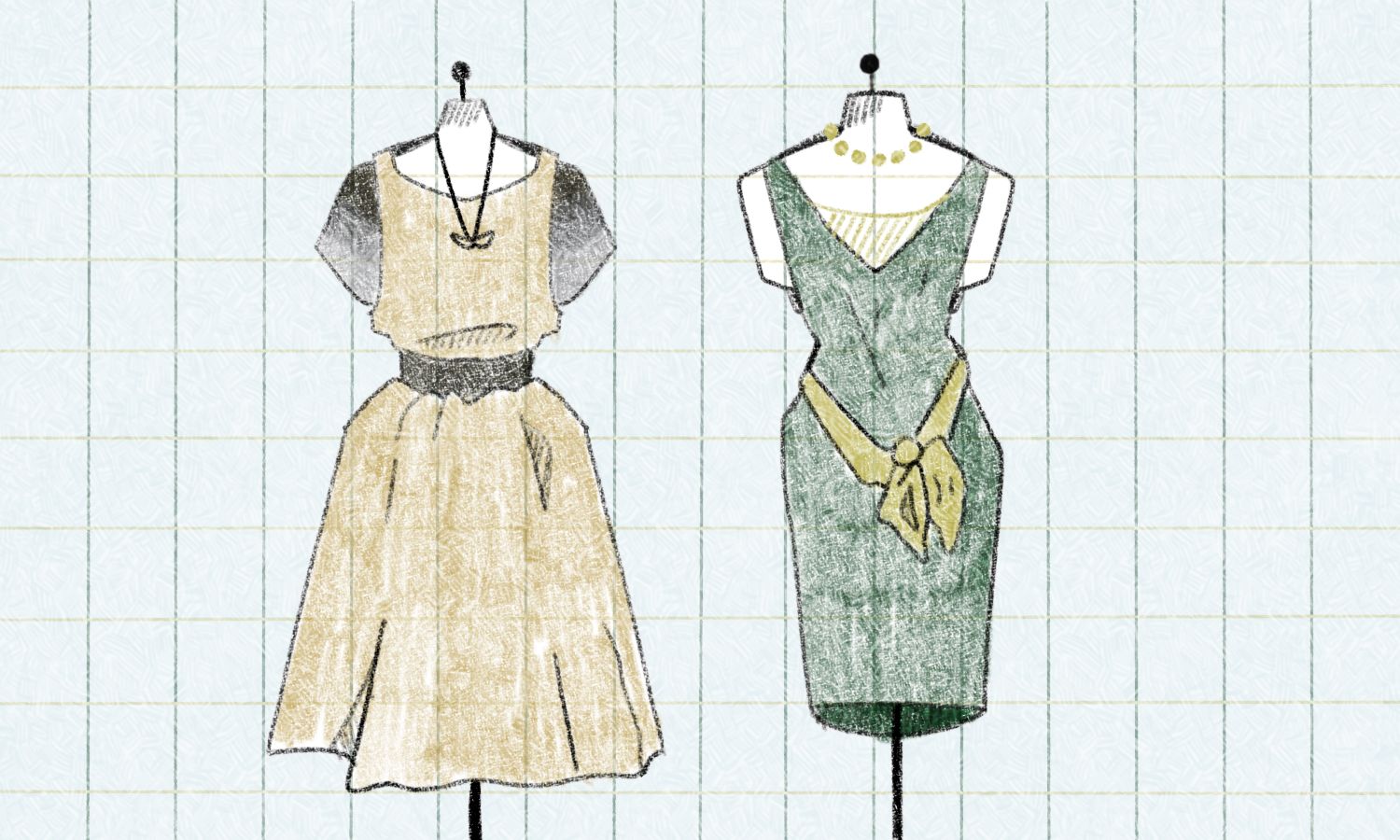 Although the University of Colorado Boulder and Colorado State University are only a mere 45 miles apart, the differences between the two schools stand out in many aspects. 
Fashion trends and shopping habits of students at CU and CSU are quite different due to the availability of stores and contrasting college cultures that separate the cities of Fort Collins and Boulder. 
Alessandra Donat, an apparel and merchandising student at CSU, has noticed a lot of trends pop up this year at CSU. 
"I've been seeing a lot of jean shorts for women and flat-bill hats on men around campus," Donat said. 
Donat also noted how the difference between CSU and CU clothing trends arises in the reasoning behind fashion itself. 
"I do feel as though people at CU dress to impress, while at CSU there is more dressing to express yourself," Donat said.
One factor that comes into play is the availability of certain stores between the two campuses. CU Boulder is located near Pearl Street, where the stores consist of more exclusive designer brands. They have bigger name brands such as Urban Outfitters, Billabong and Free People. At CSU, the central shopping location is in Old Town on North College Avenue, home to many locally owned, independent storefronts. 
Charley Snyder, a junior at CU, has noticed students' backgrounds and hometowns also play big a role in the way they decide to dress themselves around the Boulder campus. 
"A number of students at CU are from Southern California like myself, so I think the style that trends (in Southern California) also carries over to Boulder," Snyder said. "Every time I've visited CSU, I've seen a lot more Western style — such as boots and hats — that really is not prominent on the CU campus."
The far north location of Fort Collins is likely to play a role in trend differences, as the areas surrounding Fort Collins are more rural in comparison to those of Boulder, which is much closer to Denver and other more populated cities. 
One similarity Snyder noticed between the two campuses is a high interest in thrift shops.
"All of my friends that go to CSU love to thrift, and that's a huge trend at CU as well," Snyder said. "I think just generationally as a trend thrifting is huge, but also in Colorado, it's just very accessible." 
It is important to note that socioeconomic factors play a role when comparing the shopping and fashion trends between the two schools. 
According to The New York Times, CU Boulder has a higher average family income than students' families at CSU. Moreover, CU's yearly out-of-state base tuition stands at about $10,000 more than CSU's. 
Addison Smutny, a junior at CSU, shared her thoughts regarding the impact of family income on fashion. 
"I think people at CSU just don't pay attention to name brands when it comes to clothes," Smutny said. "But in Boulder, I've seen girls in much nicer, higher-end stuff than anything I've seen at CSU. I'm sure it has to do with income."
Fashion is a huge part of self-expression and can be heavily affected by the surroundings and influences of others. Although CU and CSU share a state, the cultures and the environment of each school are very different. As a result, the clothing trends and fashion choices of students vary between the college towns.