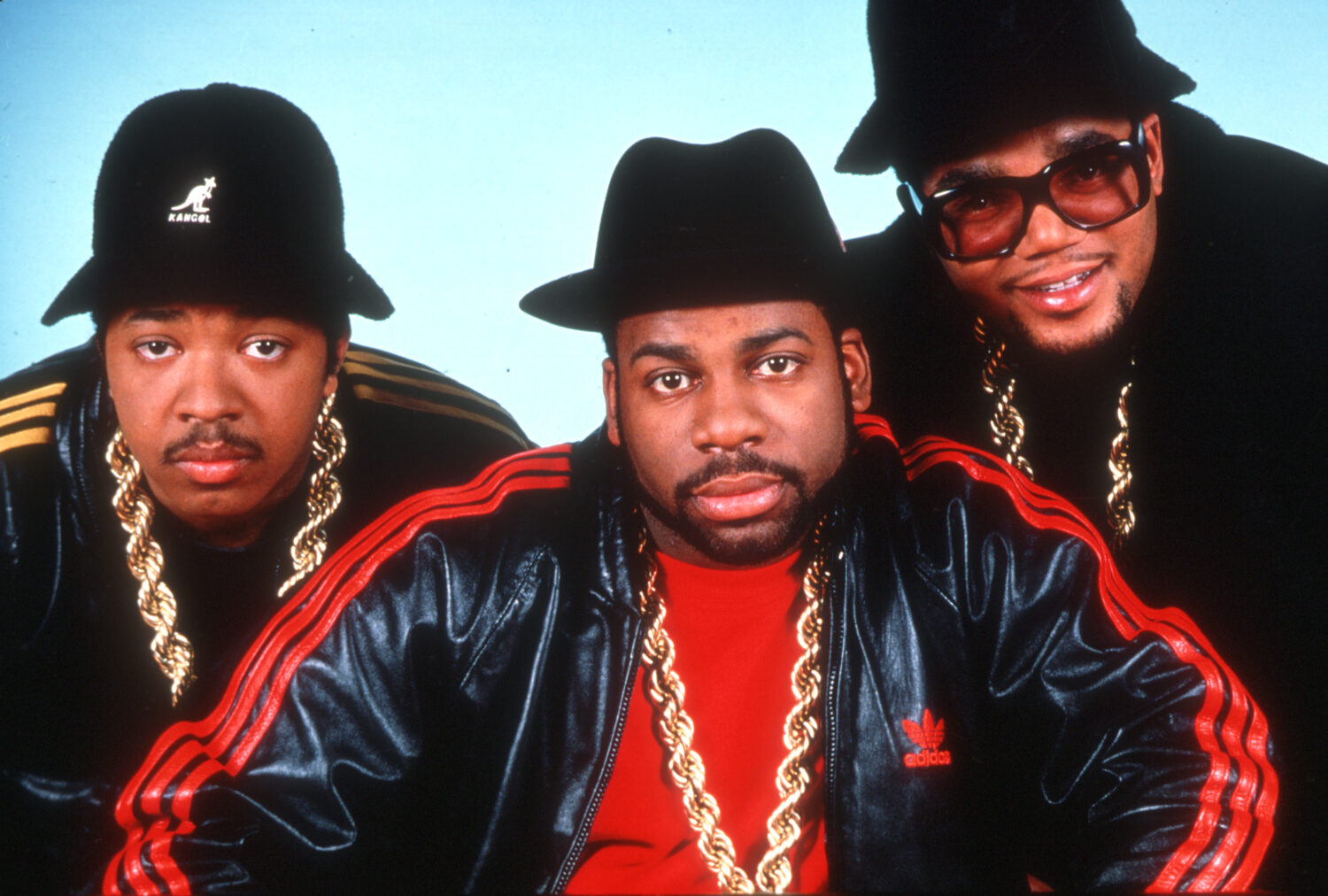 There are multiple legends who are rappers from Queens. New York has been a mecca for hip-hop long before the East Coast vs West Coast "war." The state was the center of the conscious movement in rap music in the 1990s, with artists telling stories about their lives and empowering others. This happened again in the 2010s with the artists from Beast Coast. There's also a strong underground scene with artists who fit in the "alternative rap" lane. Queens, specifically, is home to several artists who have well-established and ongoing legacies. Some artists are still active today, whether musically or in other endeavors. The state has been producing talents of all kinds for decades.
Run-D.M.C.
Run-D.M.C., a Hip Hop trio, consisted of Jason "Jam Master Jay" Mizell, Joseph "Run" Simmons, and Darryl "D.M.C." McDaniels. Sadly, Jam Master Jay was murdered in 2002, leaving a global fanbase in mourning. However, Rev Run and D.M.C. have performed several times since losing their longtime friend. Recently, the duo closed out Hip Hop 50 Live at Yankee Stadium in August 2023.
The group's prominence was in the 1980s as their rock and rap fusion brought something new to listeners from both musical worlds. This was most apparent in their collaboration with Aerosmith, "Walk This Way," which the band re-recorded with the rap group – instead of them rapping over a sample. Run-D.M.C. had a successful run on the charts, with multiple songs and albums going Gold and Platinum. Their song, "My Adidas," resulted in them getting an official collaboration with the brand. Their signature Adidas tracksuit look has become a staple in hip-hop fashion.
Cormega
Cormega is an artist with ties to other notable rappers from Queens. These include Capone, Havoc, and Nas. His connection to the latter has been a large part of his career. The two started as collaborators and members of the supergroup, The Firm. However, Cormega was later removed from the group, and the two exchanged tracks across the years, sharing how and why this happened.
Later, Cormega started his own label and released his albums through it. He also released a compilation project for artists on the label. Cormega and Nas settled their differences in public when they performed together in 2006. More recently, Cormega and the rest of the members of The Firm were featured on a track fittingly titled "Full Circle" from Nas' album King's Disease.
LL Cool J
LL Cool J has been involved in hip hop for multiple generations. His career started in music in the late '80s and expanded into the early '90s. He frequently worked with producer Rick Rubin. As time progressed, LL began diversifying his music portfolio by blending more R&B into his songs. Several of his albums sold millions of copies, his singles charted multiple times, and he became a key figure in the public eye. His diversity in music made him highly successful and accessible to various audiences. LL would go on to also act in multiple roles, write books, and host programs. He's an excellent example of a rapper becoming even more prominent outside of their music.
Phife Dawg is a member of the rap group A Tribe Called Quest and a rapper from Queens. He passed away in 2016. This was especially heartbreaking for listeners because the group released an album that same year. The album, titled We Got It From Here…Thank You 4 Your Service was worked on secretly by Q-Tip and Phife. The latter also named the album. It was released 18 years after their previous album, The Love Movement.
Q-Tip, Jarobi, and DJ Ali often included tributes to Phife when they performed songs from the album during their promo run for it. Phife's verses mirrored the themes of his group members, often discussing socially political themes and fun, creative verses. Phife's nickname of the "Five Foot Assassin" came from verses that fit the latter. His second solo album, Forever, was released posthumously on the sixth anniversary of his passing.
Roxanne Shanté
Roxanne Shanté is a rapper from Queens who paved the way for multiple women in rap. Her name may not be instantly recognizable by those not well-versed in decades of rap history, but her impact is eternal. She was also a member of the Juice Crew. She built her career on diss records where she called out her targets by name. The most notorious of these started a series of response diss records called the "Roxanne Wars," which featured a myriad of other artists – including one called "The Real Roxanne." This series began when she was allegedly only 14 years old. Roxanne Shanté was one of the first women to have her music videos played on platforms like Video Music Box and BET. Shanté soon became the center of attention and was accompanied on tour by another legend in the rap game: Biz Markie.
Pharoahe Monch
Pharoahe Monch is an underground rapper from Queens who has a cemented legacy. Multiple rappers have celebrated and studied him. His career began when he was a member of the duo Organized Konfusion with Prince Poetry. They released three projects, and Monch later embarked on a solo career. His biggest hit as a solo artist was "Simon Says," which was released in 1999. He also contributed to other media, recording a song for the Training Day soundtrack and the theme for Madden 2002. Monch's unique approach to music through technical skill, creative flows, and subject matter are why he's held in such high regard. He formed the rap-rock supergroup Th1rt3en in 2019 with guitarist Marcus Machado and drummer Daru Jones. His skill takes on an entirely new meaning when one considers he has had asthma his whole life.
Salt-N-Pepa
Salt-N-Pepa is a group of rappers from Queens. As women in the rap game in the late '80s, they are naturally a part of history. Their debut album, Hot Cool and Vicious, sold one million copies, making them the first female rap group to go Platinum. This album contained the hit single "Push It," which is still popular and used in media today.
They entered the scene at a time when women in rap were not nearly as common as they are in the present day. They took control of the narrative of how women had been portrayed and spoke for women who agreed with their perspectives. Their style was not aggressive as they rapped confidently over more dance and pop-based hip hop production. They received a star on the Hollywood Walk of Fame in 2022.
Kool G Rap
Kool G Rap is a legendary rapper from Queens. For many, he was a pioneer for artists who favored writing raps about their lives in the streets. Outside of this, he was also praised for his delivery, flows, and rhyme schemes, which were all equally complex and intricate. His "multisyllabic rhyming" technique is still niche and praised by many audiences.
Additionally, G Rap's breath control in his verses is key to his delivery. He has been credited as a pioneer for "mafioso rap." This is a technique where rappers mention and reference various figures from mafia and gangster culture, whether they are fictional or historical figures. They do this through verses, song titles, imagery, and even samples in the music. Artists like Biggie and Jay-Z took this to the next level but took direct inspiration from Kool G Rap.
Q-Tip
Q-Tip is a rapper from Queens who also produces. Many know him for his time with A Tribe Called Quest, but he received praise for his production credits outside the group. Q-Tip uses jazz sample-based production that pairs well with the smooth delivery of him and his group members. The group was integral to creating this soundscape, and other rap groups followed in their path.
Their single, "Electric Relaxation," is also one of the best examples of this sound and has become a universally celebrated classic. Q-Tip himself has produced for various artists in his career across generations. These production credits range from Nas to Mariah Carey, Solange to Cordae, and many more. His time in the game has garnered him a wealth of respect.
Mobb Deep
Mobb Deep is a duo from Queens comprising rapper Prodigy and producer and rapper Havoc. Prodigy passed away in 2017. The duo is most known for their song "Shook Ones, Part II," which has also become a classic amongst rap fans from the past and current generations. Mobb Deep's second album, The Infamous… which went Gold, is their most highly regarded. Mobb Deep's music had dark and eerie production, which paired well with their subject matter. Most of the production across the duo's discography came from Havoc, who used creative samples and techniques to craft dynamic soundscapes for the duo. Further, they are regarded as one of the key figures of rap's "hardcore hip hop" subgenre. 
Nas
Nas is a rapper from Queens that many people have in their Top 5, dead or alive. His debut album, Illmatic, has been called essential listening by multiple generations of hip-hop fans. The album was written by Nas when he was 17 but released when he was 21. His skill level on his debut album showcased he was far above many of his older contemporaries.
Nas has been praised for his storytelling and lyrical skill across the years. However, he's also tried unique and creative things in his music that received mixed reactions. Recently, he went on a run of releasing several projects since 2020 with producer Hit-Boy. The duo received a GRAMMY for their collab, King's Disease, in 2020. It seems each project receives more praise than the one that precedes it, showing Nas is still elevating as a lyricist.
Who are some of your favorite rappers from Queens? Let us know in the comments section.