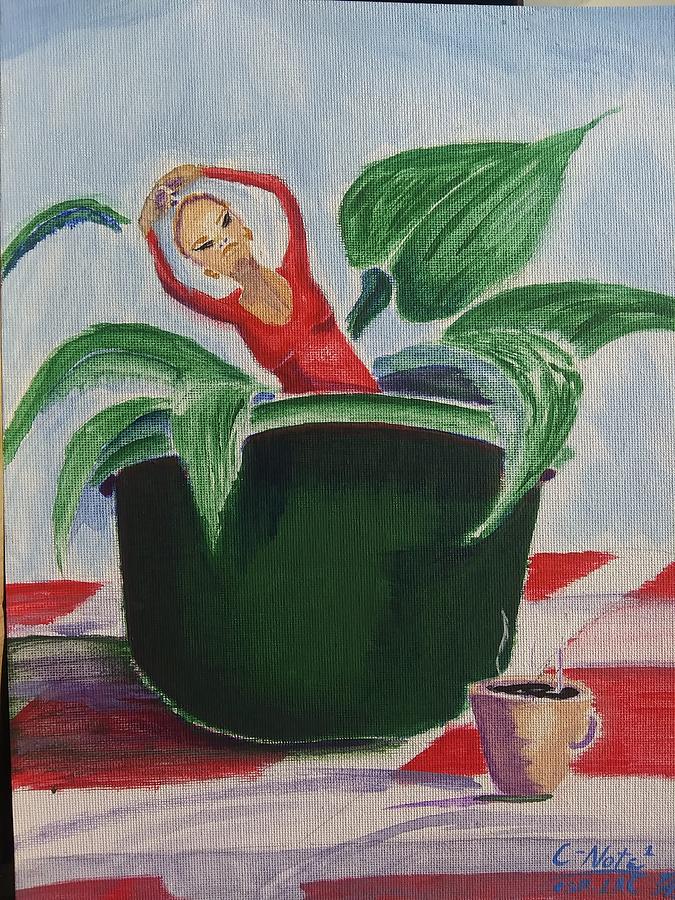 Description
This "Untitled" painting was specifically created as the result of an artist Open Call by genArts for their Third Annual Experimental Exhibition.
genArts is a program of SVCreates. Silicon Valley Creates (SVCreates) is dedicated to assembling, supporting, and empowering a thriving community of arts and culture leaders who are prepared to guide and serve the region's arts and culture community of tomorrow.
Focused locally on San Jose and Silicon Valley as a whole, SVCreates still maintains important statewide connections across California and keeps an eye on the national conversations in the arts and culture sector, specifically through their connection to American for the Arts as a registered Local Emerging Leaders Network.
This exhibition would feature artwork from 25+ Santa Clara County artists, capturing their voices, identities, and essences. Accepted artwork would be displayed at Crema Coffee, 1202 The Alameda, San Jose, CA 9512 from August 12 through September 28
C-Note, who is a California prisoner, and does not reside in Santa Clara County, is represented by art broker Anna D. Smith, who is located in San Jose, CA. As a result of Smith's representation, she curated two billboard art installations during the pandemic, both times were solo features of artwork by prison artist C-Note, "Incarceration Nation," and "Colored Girl Warholed." C-Note and this "Untitled" work was not accepted into the exhibition.
The acrylic painting was painted on a 9 in. x 12 in. canvas board. The main subject was inspired by an editorial fashion photo in a fashion. The coffee next to the plant pot, in honor of the location of the exhibition, Crema Coffee.