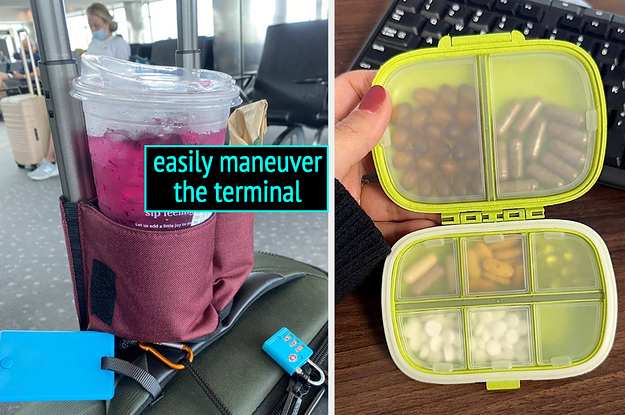 It has an adjustable warm light so it'll be easy on your eyes and won't keep you up when you read before bed. *Plus,* since it's waterproof, you can bring all your reading anywhere, including in the pool (!) or tub. 
I recently bought a Kindle and it has, no exaggeration, revolutionized my life. I love mine for so many reasons — it's truly helped me incorporate my love of reading into my often hectic life, and all my titles literally live inside of this half-pound wonder gadget, so I can switch between books super easily. For traveling, this is a literal dream. I don't have to pick between titles and then regret the entire trip that I didn't bring the one I left at home — and, as any book lover knows, traveling with books is heavy as hell, and the Kindle literally completely eliminates that weight. Traveling will never be the same for me. BTW, I am also obsessed with the Libby app, which allows you to check out e-books from your local library on your Kindle!! My inner child is *screaming* with joy.
Promising review: "I LOVE reading and being able to access a book anywhere with this thing. It is easy to navigate, very easy to read and adjust the brightness or how warm the light is. I've read in bright sunlight to dark rooms, and it's always been so clear. You can adjust the font and use the library to search whatever books you want. Makes packing books for traveling very easy. Battery life lasts me two weeks if I'm reading every day for a few hours." —R@L0
Get it from Amazon for $139.99+ (available in 8GB and 16GB sizes, in three colors, and with or without lockscreen ads).