Happy Tuesday, everyone!
Welcome back from the long weekend. There's a ton of things to do outdoors this week. You can attend Adams Morgan Day with the entire family, or go for a long sightseeing bike ride with neighbors.
Best Things to Do This Week
September 5-September 10
---
---
Want More Things to Do?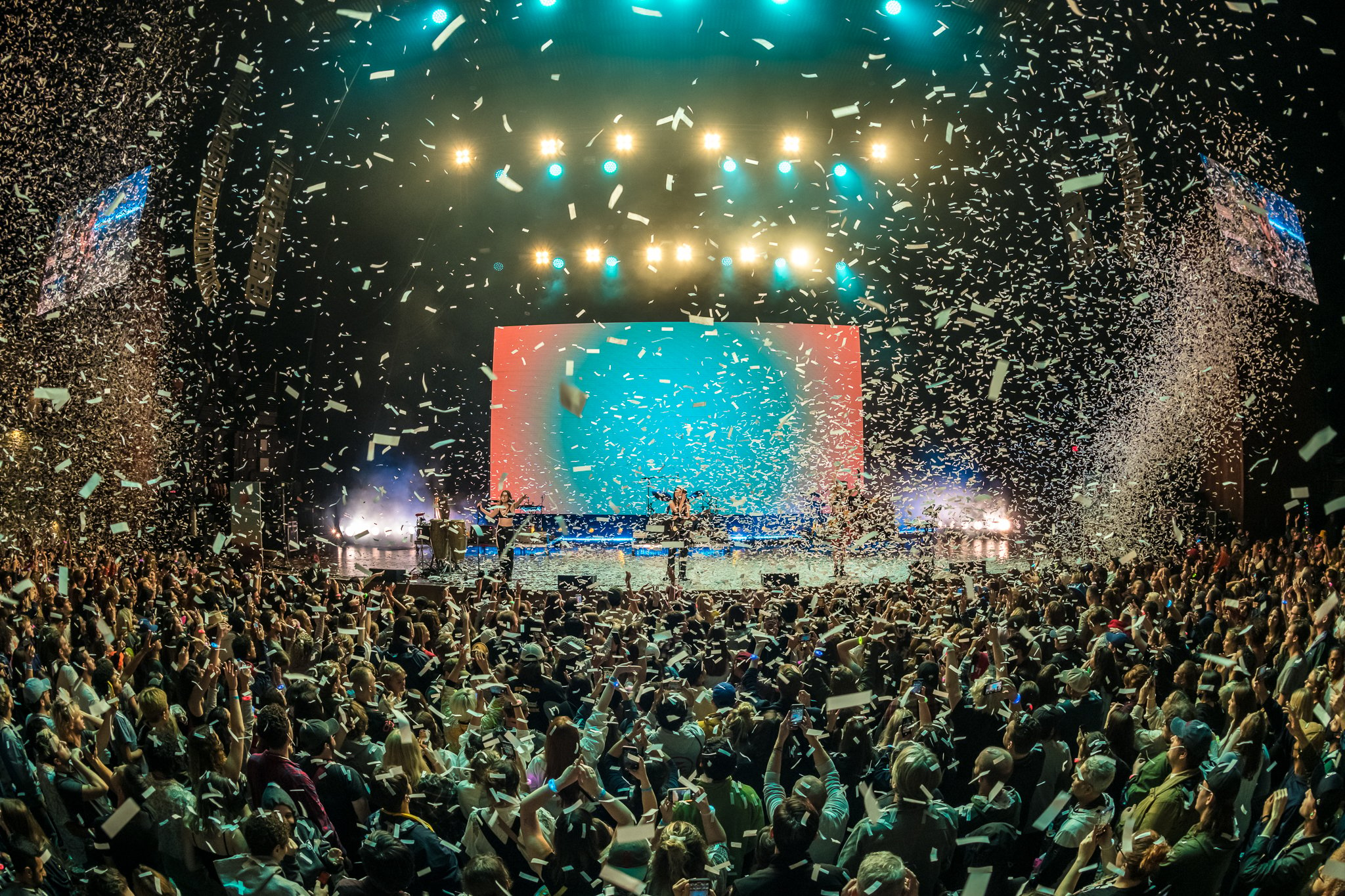 Arts and culture: Read poetry and fine-press books from the National Gallery of Art Library (through September 29, free, National Gallery of Art). Watch Jurassic World Dominion at Audi Field (Thurs, free, Audi Field). View fine-art photos of the Francis Scott Key Bridge by shot Eric Johnson at Multiple Exposures Gallery (closes Sun, free, Alexandria). The "Sobre una mujer/About a Woman" exhibition at Art Museum of the Americas is a photographic collection exploring womanhood through the works of 32 artists (through October 8, free, Northwest DC). Don't miss The Drive-In at Union Market's screening of childhood favorite E.T. The Extra Terrestrial (Fri, $20, Union Market). Authors Roger A. Mitchell Jr. and Jay D. Aronson discuss their book about mass incarceration, Death in Custody, at Busboys and Poets (Thurs, free, Cardozo). Electronic music duo Matmos plays Smithsonian Folkways records (Sat, free, Smithsonian Hirshhorn Museum and Sculpture Garden).
Theater and shows: Classic film Citizen Kane is showing at AFI Silver (Tues-Thurs, $10+, Silver Spring). Rock opera Evita opens at Shakespeare Theatre Company (Tues through October 15, $35+, Penn Quarter). Watch Go On, Be Brave—a documentary about an ALS marathon runner—at Miracle Theatre followed by a post-screening discussion (Wed, $15+, Capitol Hill).
Music and concerts: Get an early start on Latino History Month celebrations with a classical concert by Accord Symphony Orchestra and DC Strings Workshop (Sat, free, Wharf). Enter a Y2K time warp at Songbyrd Music House's music video party (Fri, free, NoMa). DC's pop punk band Keep Your Secrets plays at Quarry House Tavern (Tues, $19, Silver Spring). Indie musicians Quintron and Miss Pussycat, Des Demonas, and the Natvral headline a show at Comet Ping Pong (Wed, $18, Northwest DC). Rock cover band Walking in the Air performs a family-friendly concert at Chevy Chase Lake (Fri, free, Chevy Chase). Grammy-winning artist Jacob Collier performs a blend of jazz, pop, and rap with National Symphony Orchestra (Tues-Wed, $49+, Kennedy Center).
Sports: There's trivia, food, and drinks at the Ridge Club's US Open Tennis Men's Final watch party (Sun, reservations required, Northwest DC).
Bites and beverages: Lace up your sneakers and join NoMa Beer Run for unlimited pizza and three to four brewery visits (Sun, $40+, NoMa). Munch on all-you-can-eat oysters, sip bottomless drinks, and jam to live music at Brine Oyster Fest (Sat, $150, H Street Corridor).
Things to do with kids: Your kids can have a splash party and cool down at a spray park (closes September 21, free, various DC locations). (Two DC pools—Hearst and Oxon Run—will now also stay open until September 21.) Mark the end of summer at a family-friendly outdoor gathering featuring arts, crafts, vendors, and dancing (Sun, free, Silver Spring).
Get involved: Eat brunch with President Obama's former healthcare adviser Ezekiel Emanuel at Masseria for a good cause; proceeds will benefit DC Central Kitchen and the James Beard Foundation Women's Leadership Program (Sun, $25 donation, Northeast DC).
Plan ahead: Theater lovers, the stage is almost set for DC's upcoming Theatre Week; the Kickoff Fest at Arena Stage will feature performances, panel discussions, and more (September 23, free, but registration required, Southwest DC). RSVP for the massive World Culture Festival (September 29-October 1, free, National Mall). The All Things Go music festival is sold out, but there's still room on the waitlist (September 30-October 1, $95+, Columbia). National Gallery Nights at the museum are back, and the lottery for passes is open now (gallery night is September 14, free, but pass required, National Gallery of Art). Every Monday this month tickets will be released for the Saturdays in September late-night programming at Glenstone Museum (through September 30, free, Potomac).
If you enjoyed these events, please don't forget to share this post with a friend on social media, and sign up for our newsletter for more things to do.