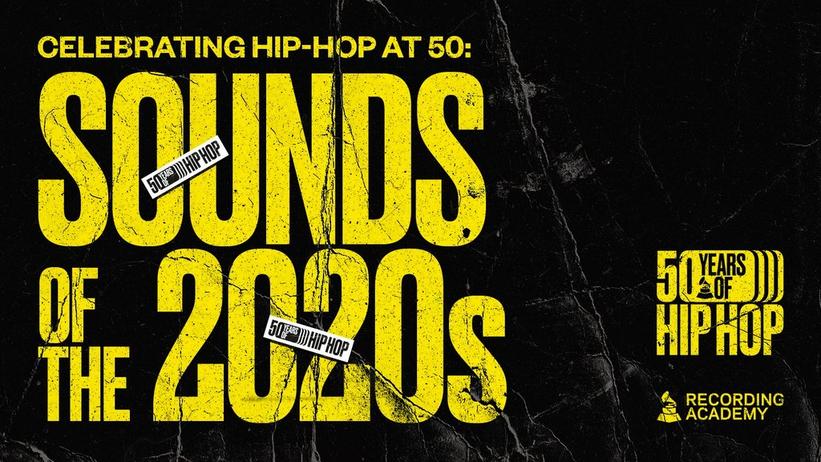 Rap albums of the 1990s showcased diverse sides of the hip-hop landscape, broadening both the sound of the underground and hits of the mainstream. By the 2000s, reigning hip-hop artists were either reinventing themselves —  among them, Jay-Z, Nas, Snoop Dogg and Lil' Kim — or giving way for up-and-comers. 
The 2000s hip-hop held space for rappers entering different phases of their careers, from luxuriant to conscious. Most 2000s hip-hop soundtracked a rowdy decade-long party, where Timbaland became a sought-after beatmaker for his experimental sounds, and the Neptunes' synthetic production made them dominate radio play. Rappers continued to retell their rags to riches stories, while celebrating the fruits of their labor. 
A creative streak permeated throughout the decade, creating new styles and geographical hotspots. While the East, West Coast and Midwest held down their rap enclaves, hip-hop's core largely went below the Mason-Dixon line, giving cities such as New Orleans, Atlanta, Houston and Miami well-deserved respect in the game. 
In the 2000s, different sectors of entertainment wanted to cash in on hip-hop's ever-growing traction. Hood films of the '90s evolved into heists (Paid In Full), biopics (8 Mile) coming-of-age stories (ATL) and dance flicks (Honey), many which had rappers taking their first acting roles. These new faces of Hollywood were also even tapped to star in TV advertisements for the likes of Nike and Sprite, the latter which has championed hip-hop for over 35 years. At the same time, a diamond-encrusted bling redefined hip-hop style, and several artists helmed self-established streetwear brands. 
Most importantly, the music kept spinning, turning hip-hop into a free-for-all playground that grew more inclusive as the years rolled on. While hip-hop's golden age had undoubtedly ended, the 2000s saw the ascension of now-household names whose music is now being reworked by Gen-Z rap and pop artists. Here are 10 albums that captured hip-hop's growing diversity and influence in music in the first decade of the new millennium. 
Nelly –
Country Grammar
(2000)
The East vs. West Coast cataclysm took over in the late 1990s, but the Midwest waved its flag high in the Y2K era. St. Louis-raised Nelly unapologetically recited nursery rhymes and dished out heartland twang on his seminal debut Country Grammar. Bringing local culture to the masses, Country Grammar catapulted Nelly into megastardom, as the album topped the Billboard 200 in its first week.
Cornell Haynes Jr., Nelly would forgo his baseball dreams when"Country Grammar (Hot S—)" ran hip-hop airwaves. A consistent run of hits followed: party-starter "E.I.," the hoedown-worthy "Ride Wit Me," and the "The Jeffersons"-dedicated "Batter Up," which featured Nelly's side project, St. Lunatics. The rapper's commercial appeal made him an instant favorite for kids and club-goers, both who raved over Nelly's sing-a-long music. Nelly gave the world a glimpse of his "derrty" character, solidifying him as an early 2000s rap mainstay. 
Missy Elliott –
Miss E… So Addictive
(2001)
If Missy Elliott's Supa Dupa Fly and Da Real World were the one-two punch of the late '90s, those releases were also a prelude to her most globally successful album. Elliott  sent her progressive sound out of the stratosphere on her third album Miss E… So Addictive. Hypnotic, authentic and brilliantly innovative , So Addictive imagined spaced-out hip-hop and R&B scenes that fans could revel in. 
Timbaland-produced lead single "Get Ur Freak On"—which heavily used elements of non-traditional Punjabi music Bhangra — burned up dancefloors worldwide and won a GRAMMY for Best Rap Solo Performance in 2002. The near-misandrist bedroom banger "One Minute Man" shamed weak male lovers while Elliott and Ludacris asserted their sexual dominance. 
So Addictive dropped just months before the death of Aaliyah, Elliott's longtime friend and collaborator. Elliott later dedicated the downtempo ballad "Take Away" to the late 22-year-old. Elliott's most experimental LP yet made her a powerhouse that never ran out of off-the-wall ideas.
Eminem –
The Eminem Show
(2002)
Already a superstar due to 1999's The Slim Shady LP and 2000's The Marshall Mathers LP, The Eminem Show gave the Detroit native the title of the highest-selling rapper of all-time. The album would even earn two GRAMMY Awards, one for Best Music Video ("Without Me") and another for Best Rap Album.
For his fourth studio album, the Real Slim Shady went rogue. Hip-hop needed "a little controversy," EM rapped on lead single "Without Me," offering the middle finger to sensationalized celebrities and political figures. Zany and comedic in nature, "Without Me" spoofed impressionable suburban kids and Electronic musician Moby. 
Yet The Eminem Show offered more than just shock value. On "White America," Eminem acknowledged that his commercial appeal was partially due to being a white rapper. He continued confronting his problematic childhood, troubled relationship with his mother and faults on the cathartic "Cleanin' Out My Closet." 
"Sing for the Moment,"  which interpolated 1973 Aerosmith classic "Dream On," garnered more radio play while harkening back to Eminem's impoverished upbringing and rocky start to fatherhood. As Eminem was just six years into his career, The Eminem Show was a lightning rod in a continued streak as a polarizing artist.
Clipse –
Lord Willin'
(2003)
Missy Elliott wasn't the only Virgina-bred rapper who reigned during the 2000s. Virginia Beach rhymesayers Pusha T and No Malice, known jointly as Clipse, rode high on their major label debut Lord Willin'. An early act on the Neptunes' record label Star Trak Entertainment, Lord Willin' predestined the legacy of the twin brothers.
Bars of fury flew throughout the regional statement album, ensuring that lunchroom tables would never be the same when lead single "Grindin'" released. The song's table-beating and locker-slamming nature recalled high school cypher nostalgia, while Clipse boasted of their hustle mentality. 
Pharrell Williams (one half of the Neptunes) acted as Clipse's hype man with adlibs and memorable hooks throughout the album. Faith Evans belted on "Ma, I Don't Love Her," where Clipse pleaded for their significant other to avoid messy dating gossip. Club banger and MTV favorite "When's the Last Time" still brought the wordplay, as Pusha T cleverly referenced a legendary 1980s crooner ("What did it, the whip appeal or my baby face?").
Both in the zone, Clipse made their mixtape rap flair a crossover smash. The brothers, who would shut down ComplexCon for the LP's 20th anniversary, continue to salute their groundbreaking debut during rare performances, the next being IQ/BBQ in Queens.
50 Cent –
Get Rich or Die Tryin'
(2003)
Queens titan and Eminem protégé 50 Cent brought hip-hop to its knees with his 2003 debut, daring critics to test his gangsta. Get Rich Or Die Tryin' debuted at No. 1 on the Billboard 200, just three years after 50 Cent recovered from being shot nine times. Over 19 tracks, the G-Unit frontman retold his story of victim to villain. 
The former Jam Master Jay protégé kicks down the door on "What Up Gangsta," and denies being anyone's Superman ("They say I walk around like I got a S on my chest / Nah, that's a semi-auto and a vest on my chest."). He keeps his enemies close and depicts near-death experiences on "Many Men (Wish Death)." The rapper showed his affectionate side on "21 Questions," where he probes his partner's loyalty. He flosses his extravagant lifestyle on the steel pan-tinged "P.I.M.P.," which was customary to blinged-out artists of the 2000s. 
The album's biggest single, "In Da Club," made a resurgence when 50 Cent was a surprise guest during the Dr. Dre-curated Super Bowl LVI halftime show in 2022. 50's brief spot during the performance paid homage to his "In Da Club" music video, where his bold entry into hip-hop paved the way for his East Coast rap successors to reclaim the streets.
Outkast –
Speakerboxxx/The Love Below
(2003)
Atlanta rap forerunners Outkast brought quintessential funk to their fourth studio album. Released as a double album — where Big Boi's Speakerboxxx boomed and André 3000 opened up his innermost romanticism on The Love Below  — each record highlighted the duo's individualism. 
Big Boi gave a masterclass in rhyme and flow on Speakerboxxx, exuding a warmth that made songs like "The Way You Move," "Bowtie" and "The Rooster" playlist selections for summertime gatherings for years to come. The nightmarish "Bust" featuring fellow ATL emcee Killer Mike references a mid-'70s era George Clinton. The electronic production on "Tomb of the Boom" is the perfect freestyle backdrop for Boi to trade verses with  rap trio Konkrete, fellow Dungeon Family member Big Gipp and Ludacris.
3000 demonstrated his multi-hyphenate chops, acting as singer/-songwriter, rapper, producer and maestro on The Love Below. He falls into lustful temptation on the Prince-inspired "Spread" before finding his close-to-perfect match ("Prototype"). An Outkast reunion takes place on the soulful "Roses," where 3000 wails about a snobby "Caroline." Karaoke staple "Hey Ya!" invented whimsical and now-classic lines like "What's cooler than being cool? (Ice Cold)" and "shake it like a Polaroid picture." 
Speakerboxxx / The Love Below preceded Outkast's 2006 musical film Idlewild, which reinterpreted select songs, and the album scored three GRAMMY Awards in 2004, including the coveted Album of the Year. By 2004, Outkast approached their hiatus, which has continued albeit a brief music festival run in 2016.
T.I. –
King
(2006)
Titled after the rapper's fifth child, King made a statement that T.I. had the "top spot," as declared on DJ Toomp-produced lead single "What You Know" (which also won a GRAMMY Award for Best Rap Performance in 2007). The album was a perfect cross-promotion with T.I.'s acting debut in the comedy-drama ATL, which arrived in theaters just days after the release of King.
T.I. recruited top hip-hop producers from all coasts to bring their best to his fourth studio album. The effort paid off, as Alabama's Kevin "Khao" Cates reimagined Crystal Waters' 1991 deep house anthem "Gypsy Woman (She's Homeless)" on "Why You Wanna." Bronx-born superproducer Swizz Beatz brought out the sirens on the marching band sounds of "Get It." The piano-laden "Goodlife" featuring Common was courtesy of the Neptunes, with Pharrell Williams providing the song's hook. 
Whilst calling out his competition, the self-appointed King of the South came to the game with nothing left to prove.
Kanye West –
Graduation
(2007)
In 2007, Kanye West and 50 Cent went head-to-head over first week sales. The two were well into their respective careers, but the friendly rivalry went public, including a competitive Rolling Stone cover shot. 
But West would win the war, amassing 957,000 in first-week sales and earning the No. 1 spot on the Billboard 200 for his third studio album Graduation. Exploring more sonic ground, Graduation marked an end to West's alt-rap heyday.
The Chicago-raised artist aired out his frustrations on "Stronger," which expertly sampled the 2001 Daft Punk single "Harder, Better, Faster, Stronger." The synthy and anthemic "I Wonder" finds West reaching his hip-hop dreams. The rapper gives a shout out to "Summertime Chi" and flaunts his riches on the head-knocking "Good Life." Barely escaping the clutches of a vengeful ex, "Flashing Lights" shows a more vulnerable West, who admits his relationship flaws. 
West's final Graduation Bear era would earn him two GRAMMY Awards in 2008, in the categories of Best Rap Song ("Good Life") and Best Rap Album.
Lil Wayne –
Tha Carter III
(2008)
New Orleans lyricist Lil Wayne conquered mainstream hip-hop with his sixth studio album, Tha Carter III. In lieu of guest appearances and frequent mixtapes, Wayne challenged Jay-Z's "best rapper alive" status while boasting features with some of R&B's elite players. In fact, Wayne nabbed Jay-Z for  the chipmunk soul of "Mr. Carter," titled after the pair's shared last name (no relation). 
The daring move paid off, as TC3 won GRAMMY Awards for Best Rap Album, Best Rap Solo Performance ("A Milli") and Best Rap Song ("Lollipop"). Hip-hop's top hook singer of the mid-2000s, T-Pain, contributed his auto tuned vocals to the frenzied "Got Money." Bobby V's absurd police car sounds coated "Mrs. Officer," where Weezy shows his affections for women in uniform. 
His agile rhyme schemes run rampant throughout the album, notably "Phone Home," where he proclaims "we are not the same, I am a martian." TC3 proved that Wayne was surely from another planet, and the rapper continues to demonstrate that he's inimitable.
Kid Cudi – 
Man on the Moon: The End of Day
(2009)
Kanye West walked so Kid Cudi could run. Both hedonistic and conscious, the Cleveland rhymer marched to his own drum on Man on the Moon: The End of Day. Split into five acts, MOTM hazily conceptualized Cudi's path to inner peace. 
Production that ranged from psychedelia to synth-pop also made the rapper distinct from his peers in the blog era of rap. Arguably the most memorable track, the diamond-certified "Pursuit of Happiness (Nightmare)" played as an electronic rap midnight jam session with collaborators MGMT and Ratatat. 
"Soundtrack 2 My Life" detailed Cudi's mental health woes and the death of his father. The minimal ambience of "Day 'N' Night" saw Cudi taking shape as "The Lonely Stoner," who uses medication to escape depression. Despite Cudi's bleak outlook on life, he gave space to his "wildest dreams" on "Enter Galactic (Love Connection, Pt. 1)," which later titled his 2022 Emmy-nominated animated Netflix special. 
MOTM gave way to a forward-thinking side of hip-hop, where rappers could ambitiously experiment with a multitude of genres. Cudi's fans include Travis Scott, Chance the Rapper and A$AP Rocky, each of whom followed Cudi's example in distinct ways.
Essential Hip-Hop Releases From The 1990s: Snoop Dogg, Digable Planets, Jay-Z & More