Take it slow this month with the return of Slow Fashion September. We get the insider thread on the can't-miss events.
Opening Night Fashion Catwalk
1 September, 7pm
Hosted at The Mill Adelaide, the opening night event will feature two runways. Models will first take to the catwalk in upcycled pieces created from damaged or old materials. Vintage clothes from personal collections will follow with a walk of their own.
Event organiser and owner of Naked Pony Slow Fashion, Louiza Hebhardt, says the event was inspired by an experience in Melbourne and creating a way to make it more sustainable.
"At the Melbourne Fashion Week last year, they got these beautiful old-style gowns and cut them up to make new pieces, but unfortunately, instead of making them functional, they were more like decorative costumes. And so, they were never going to be worn again," Louiza says.
"So, the guidelines for Adelaide's Slow Fashion September's runway are that the pieces need to be functional and wearable."
With a complimentary glass of bubbles in hand, guests watch stylish clothing made from quilts, tea towels, tablecloths, and more take to the catwalk.
The event will conclude with a discussion about the benefits of slow fashion and how we can be more conscious consumers.
---
Sustainable Fashion Market
10 September, 10am – 3pm
The inaugural Adelaide Sustainable Fashion Market will feature producers of clothing, accessories, homewares and more across 70 stalls.
Held at The Flour Shed, Harts Mill in Port Adelaide, the event aims to promote South Australia's environmentally conscious businesses.
The event's organiser, Daniela Brkic says the event will "be a great opportunity for business owners to network, and for visitors to shop sustainably."
Food will be available from local food trucks, including Canoli Box Co, Pearla Tuck Shop, Cheesy Street Food Truck, and Chatime.
---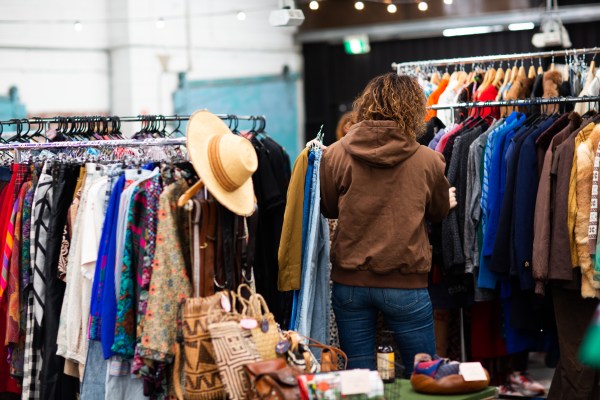 DOUBLE Plus Size Preloved Fashion Market
10 September, 10am – 2pm
This year, Double Adelaide is bringing the DOUBLE Plus Size Preloved Fashion Market to the Croatian Club in Brompton.
Double Adelaide is an organisation that aims to promote sustainability and celebrate diverse bodies.
The event is free and will offer over 50 stalls of pre-loved, plus-size fashion, designers, accessories and more.
Louiza says that plus-sized clothing can be difficult to find, and this event offers an "opportunity for that unique group to access pre-loved clothing in their size".
Free entry
---
Catherine House Fundraiser: Fashion Themed Quiz Night
11 September, 6:30pm
This year's Slow Fashion September festival is set to test your fashion trivia knowledge and support a worthy cause.
"100 per cent of ticket sales, which are only $10, will be going to Catherine House to support women who are experiencing homelessness, quite often as a result of domestic violence," Louiza says.
Teams require a minimum of two people and a maximum of six. The quiz night will be held at the Wheatsheaf Hotel and emceed by Lauren Khabbaz from Double Adelaide.
---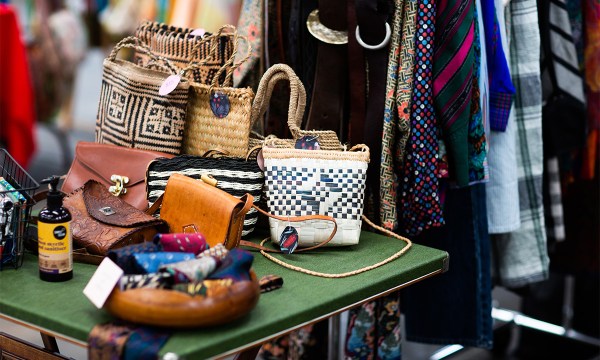 CROWD FAVOURITES RETURN
Mystery Bus Tours
City and Suburbs – 8 September, 9:30am
Heading for the Hills! – 16 September, 9:30am
Southern Sojourn – 23 September, 9:30am
Regularly a sell-out event, this year's Mystery Bus Tours will visit places across the city, suburbs, hills, and southern Adelaide.
New local businesses have been added to the tour list so no matter how many times you've attended before, there's something new for repeat offenders.
"We're visiting some venues for the first time, which is a fantastic opportunity for local women in business to showcase their collections or creations," Louiza says.
"Slow Fashion September is about two things; one is about increasing the profile of slow fashion, but it's also about supporting women in business."
Tickets from $64
---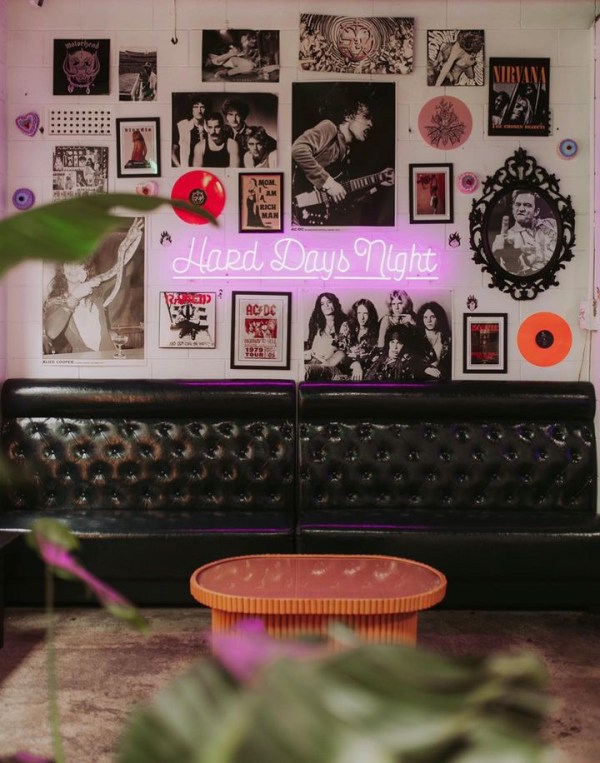 Festival Finale – High School Disco
22 September, 7pm
Get your recycled bell bottoms ready because this is one flashback you won't want to miss.
"The idea is to dress in the fashion that was on trend when you were in high school. So, for me that was in the late 80s and early 90s," Louiza says, also insisting partygoers can dress up in any kind of disco.
The only rule, of course, is that your outfit must embrace slow fashion.
A playlist titled "blasts from the past" will fill the Hard Days Night venue on Wright Street, while dinner and drinks will also be available for purchase from burger shop, Whoopi Goldburger.
---
WHAT ELSE IS ON?
2 Sep – Slow Fashion September 2023 launch weekend at Market Shed on Holland
2 Sep – Make your own Confetti Earrings from Recycled Textiles
2 Sep – Market Mending Station
2 Sep – Make Your Own Funky Jewellery Holder
3 Sep – Upcycled Basket Weaving workshop
3 Sep – Little Climate Heroes Playgroup
3 Sep – Upcycling Workshop with Calamity Tash
3 Sep – THE GIANTS Adelaide city community screening
9 Sep – Walking the Talk – Melrose Autumn/Winter Clothes Swap
14 Sep – Thrift Style with Lucia Zabala at French Laundry
15 Sep – THE GIANTS Willunga community screening
17 Sep – Sustainable Clothing Co. Clothes and Fabric Swap
23 Sep – Walking the Talk – Melrose Spring/Summer Clothes Swap
23 Sep – Swap and Sip Aldinga
24 Sep – Gilles at the Grounds