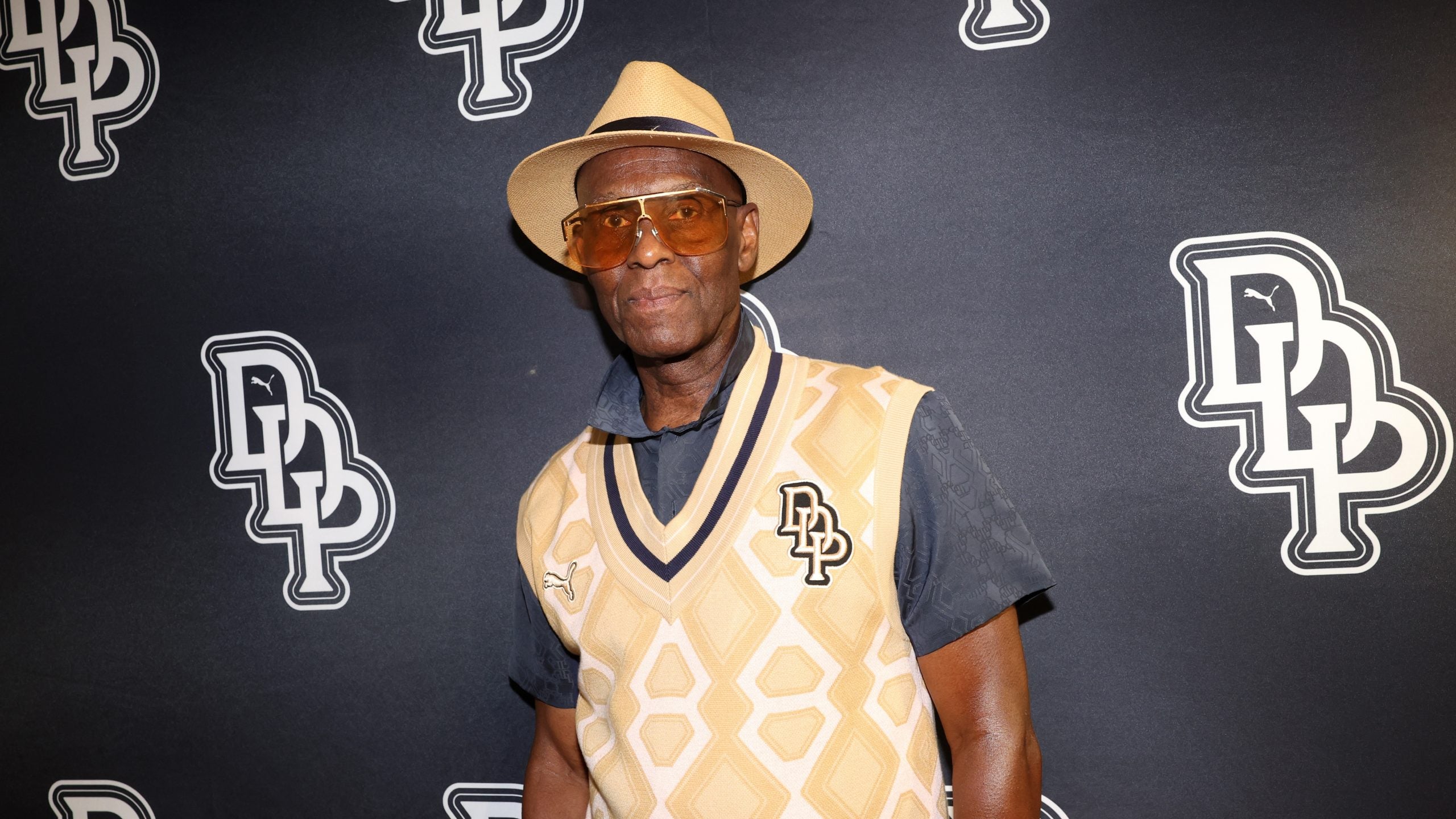 Legendary designer and trailblazer Dapper Dan's birthday was just yesterday. It makes total sense that the man behind some of the most iconic pop culture fashion moments is a Leo. That "look at me, I'm a star" energy is exactly what Dap gives. He might be an enigma to some but is a light to so many emerging Black designers to this day. His faith in himself to keep pushing forward even though at the time of his rise, Black designers weren't even considered. He brought luxury and high fashion into hip hop culture straight from Harlem. 
His legacy so far has shown everyone that with perseverance you can do truly anything. He went from selling items from his car to starting his own boutique. From there he began designing "knock-ups" famously with Gucci monograms. Dapper Dan's influence led to Gucci making a puff sleeve jacket identical to one he made in the '80s. Subsequently, Gucci launched a fashion line with him and he opened an atelier called Dapper Dan's of Harlem the following year. 
Dap's style is loud in the best way. He's been able to command attention from anyone with just glasses frames and a nice suit. He's a trendsetter to say the least and has never been afraid to take a risk. In celebration of his life and legacy, we wanted to give him his flowers in the most Leo way—through his best looks below. 
01
2022 At The Fifteen Percent Pledge Benefit Gala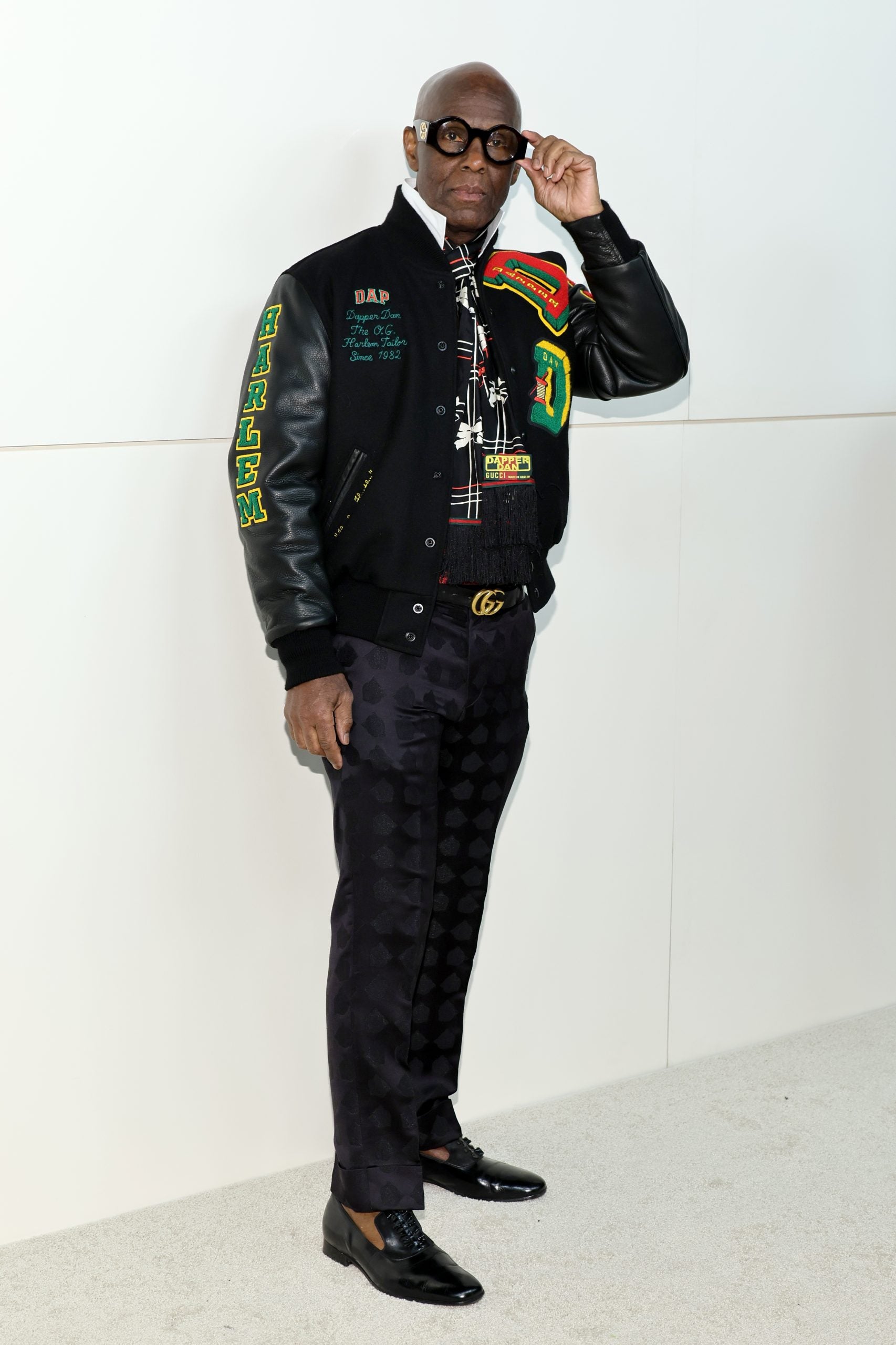 NEW YORK, NEW YORK – APRIL 02: Dapper Dan attends The Fifteen Percent Pledge Benefit Gala at New York Public Library on April 02, 2022 in New York City. (Photo by Dia Dipasupil/Getty Images)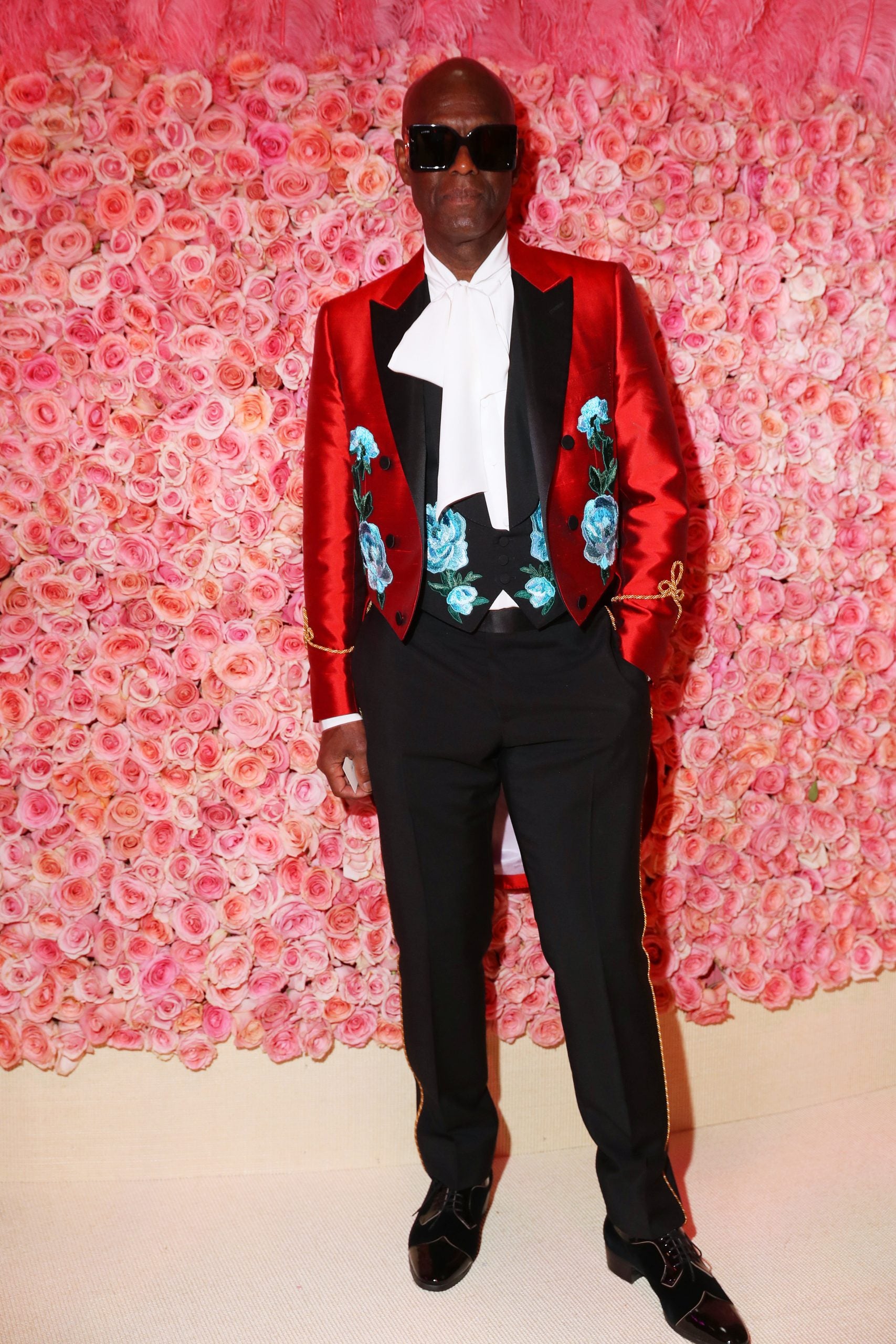 NEW YORK, NEW YORK – MAY 06: Dapper Dan attends The 2019 Met Gala Celebrating Camp: Notes on Fashion at Metropolitan Museum of Art on May 06, 2019 in New York City. (Photo by Kevin Tachman/MG19/Getty Images for The Met Museum/Vogue)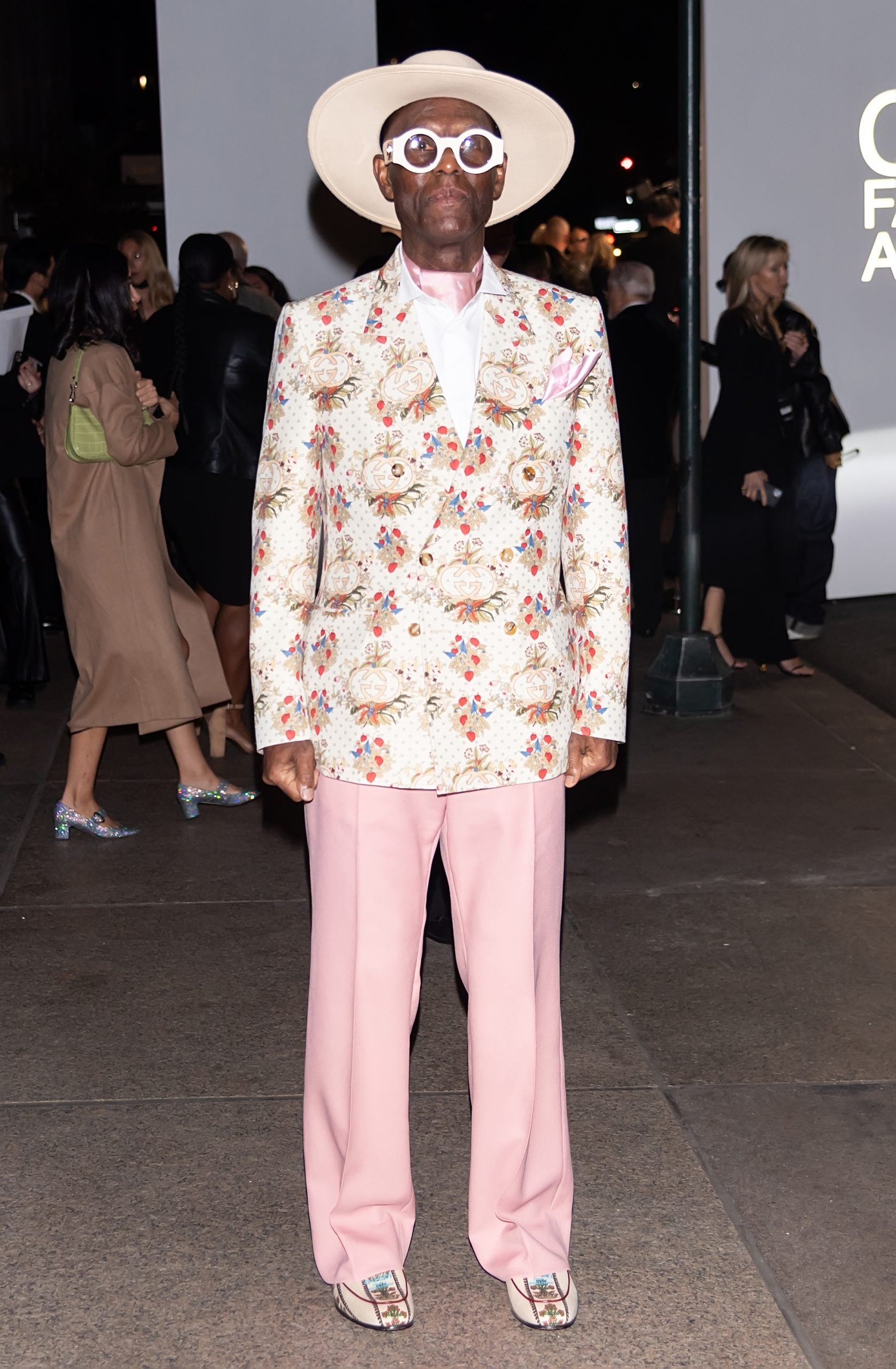 NEW YORK, NEW YORK – NOVEMBER 10: Fashion designer Dapper Dan is seen arriving to the 2021 CFDA Awards at The Grill Room in The Seagram Building on November 10, 2021 in New York City. (Photo by Gilbert Carrasquillo/GC Images)
04
2023 At The Universal Hip Hop Museum's "The Drip: 50 Years of Hip Hop Fashion"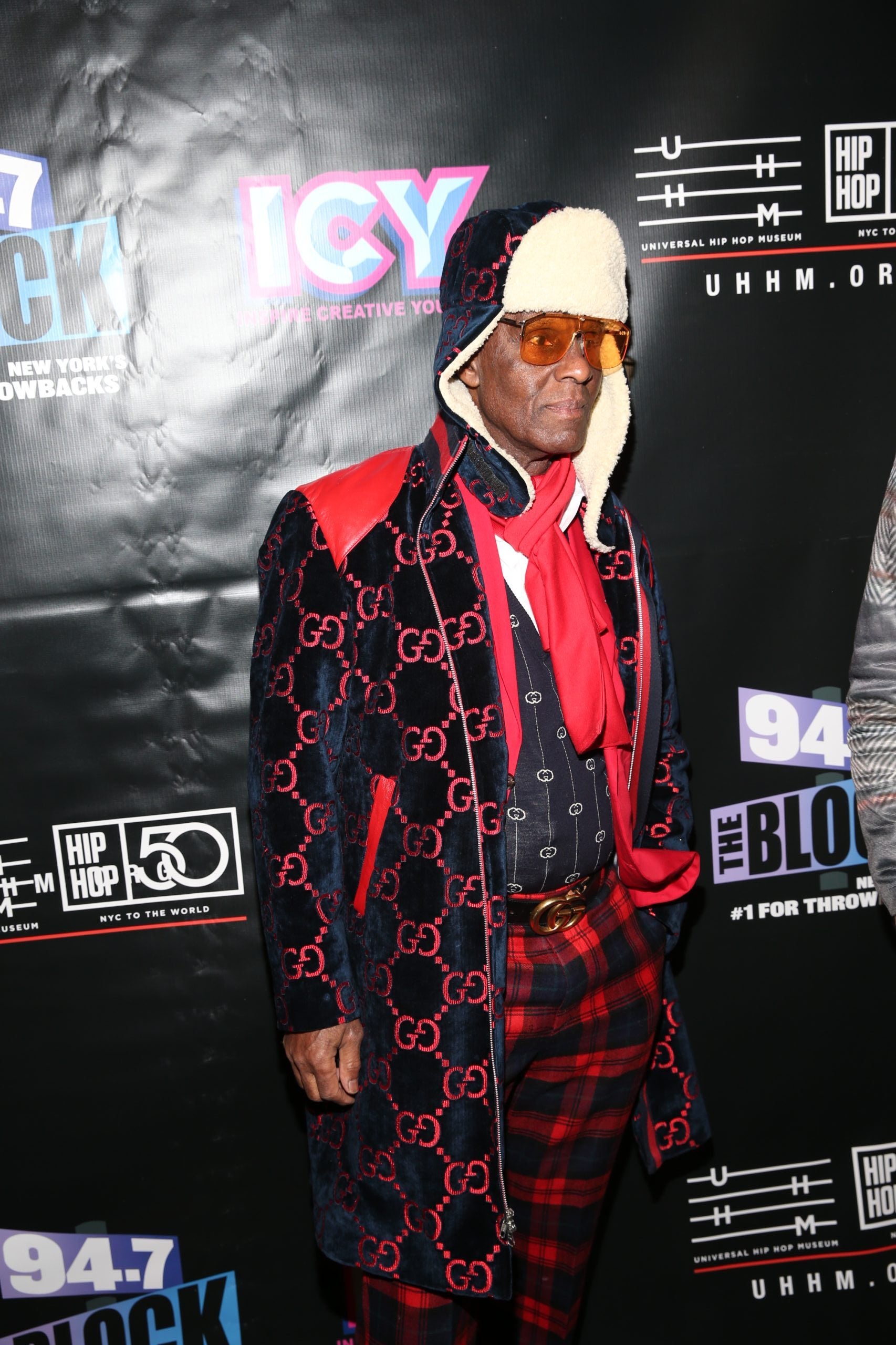 NEW YORK, NEW YORK – FEBRUARY 24: Dapper Dan attends The Universal Hip Hop Museum's "The Drip: 50 Years of Hip Hop Fashion" at Hard Rock Hotel New York on February 24, 2023 in New York City. (Photo by Rob Kim/Getty Images)
05
2021 At The Dave East "Just Another Rapper" Video Shoot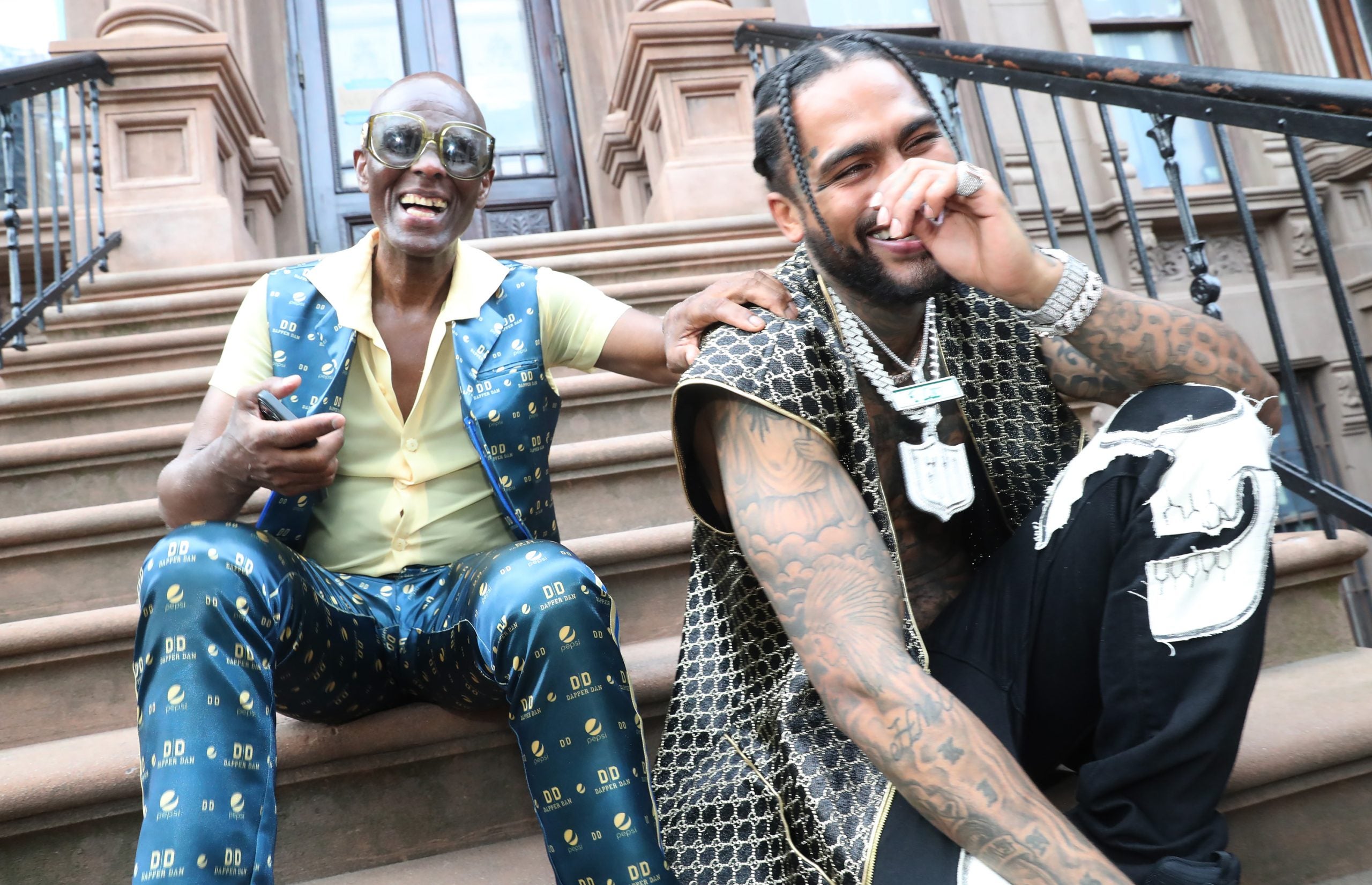 NEW YORK, NEW YORK – SEPTEMBER 15: Dapper Dan and Dave East attend "Dave East Just Another Rapper" at Dapper Dan Atelier on September 15, 2021 in New York City. (Photo by Johnny Nunez/WireImage)
06
2022 At The "MJ" The Michael Jackson Musical Opening Night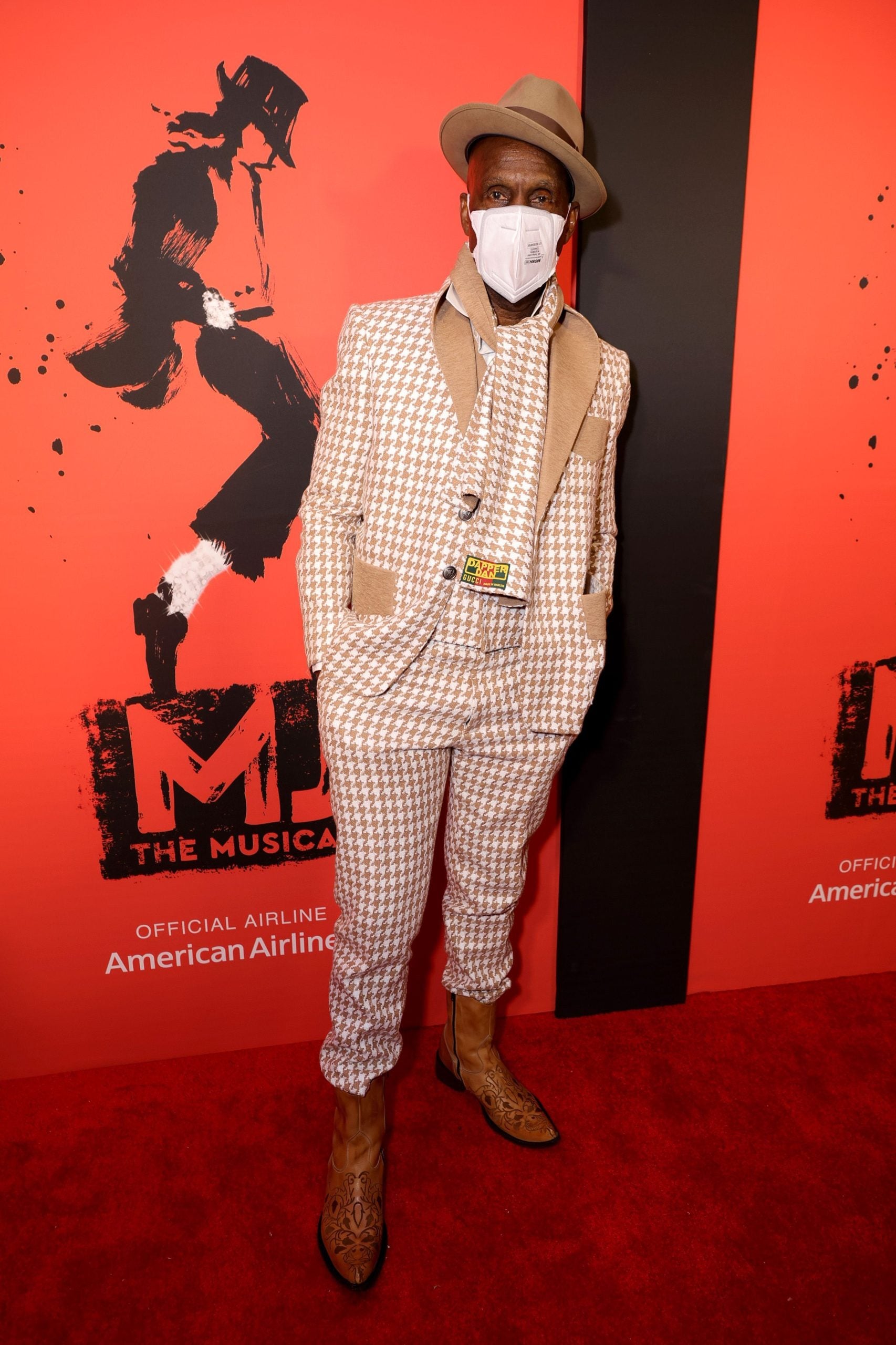 NEW YORK, NEW YORK – FEBRUARY 01: Dapper Dan attends "MJ" The Michael Jackson Musical Opening Night at Neil Simon Theatre on February 01, 2022 in New York City. (Photo by Michael Loccisano/Getty Images)
07
2022 At The "DAP GAP" Collaboration Launch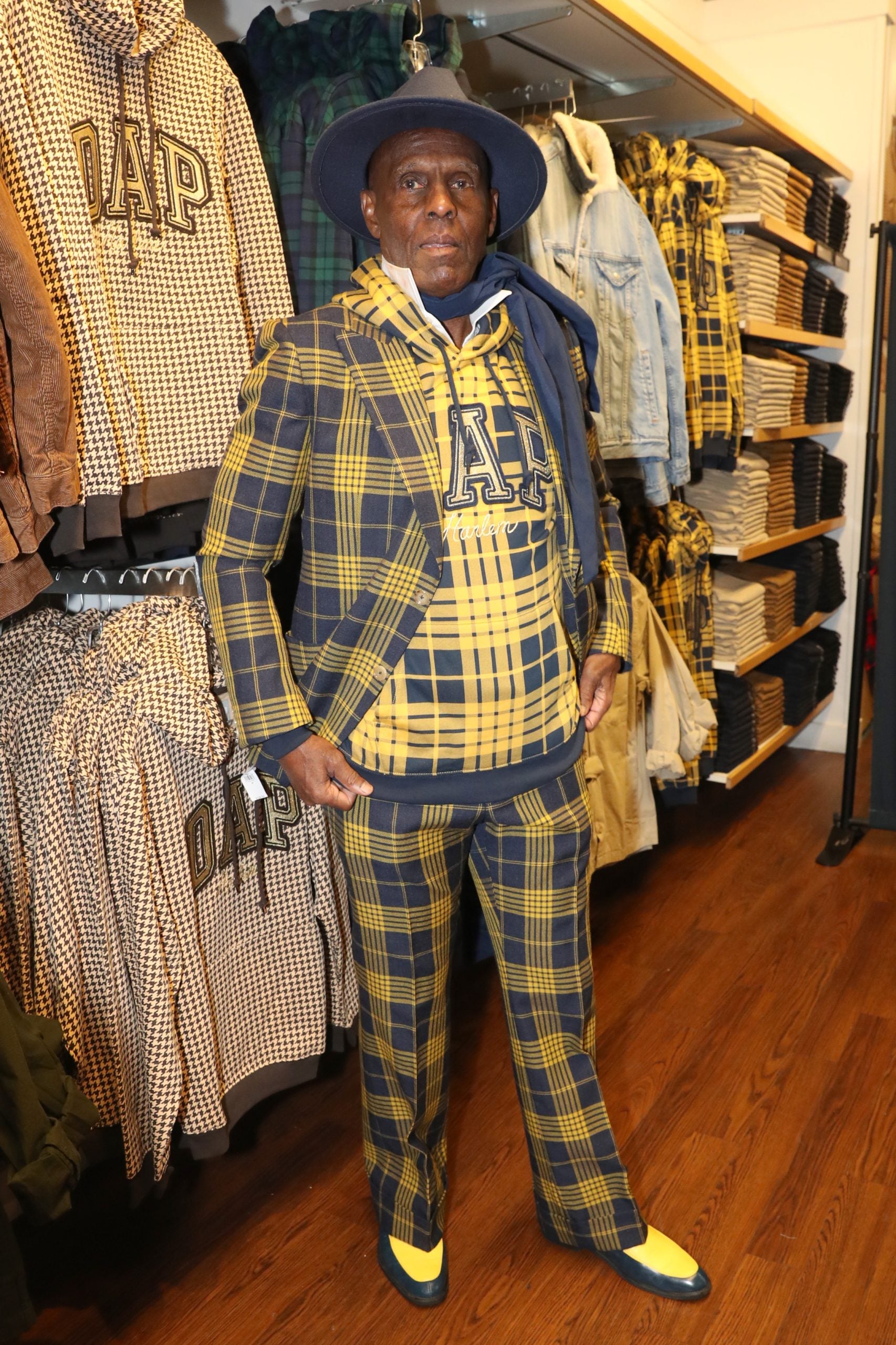 NEW YORK, NEW YORK – NOVEMBER 29: Dapper Dan during Dapper Dan and Gap "DAP GAP" collaboration launch on November 29, 2022 in New York City. (Photo by Johnny Nunez/WireImage)
08
2022 At A Harlem Holiday Toy Drive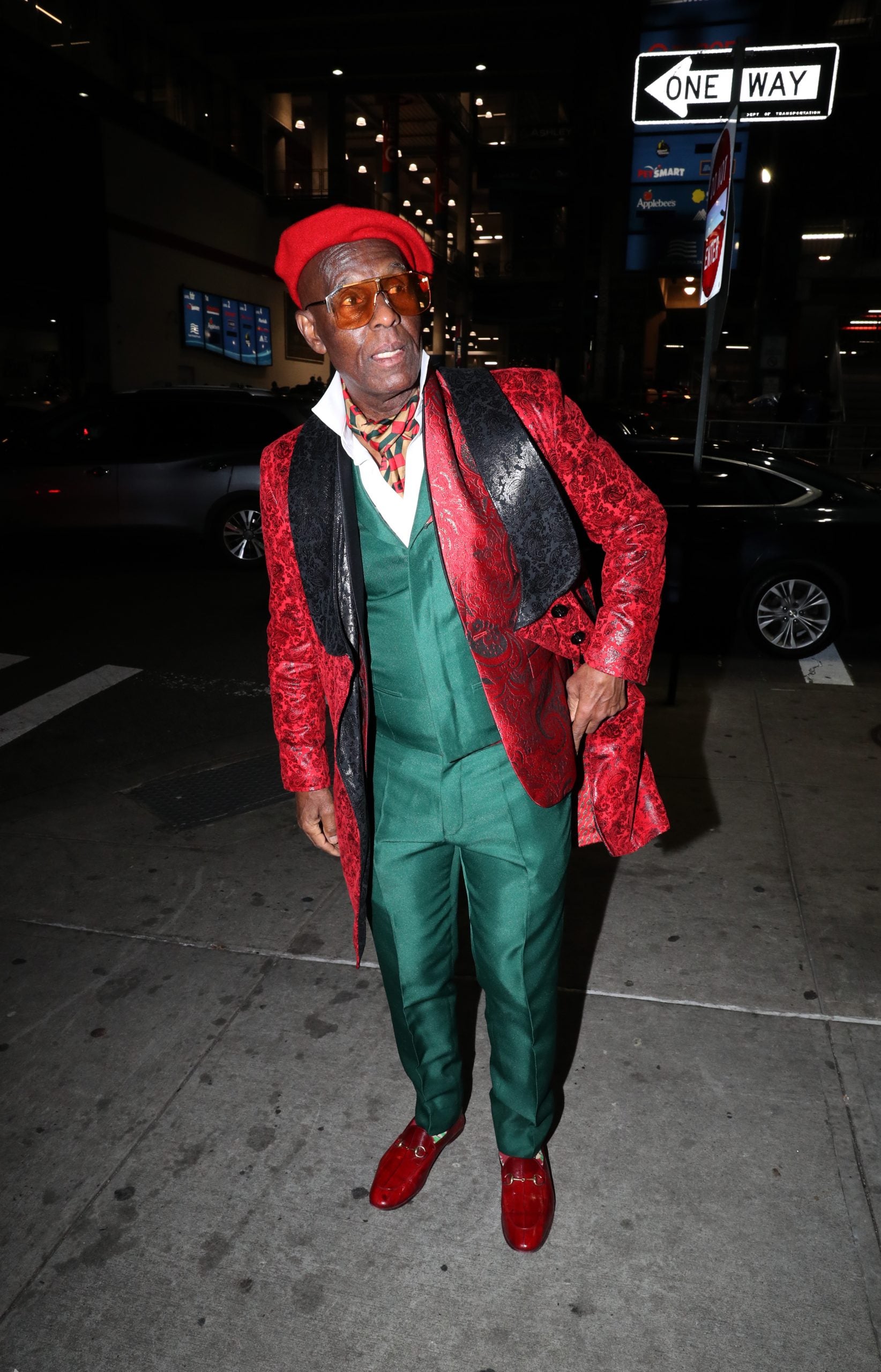 NEW YORK, NEW YORK – DECEMBER 18: Dapper Dan attends A Harlem Holiday Toy Drive With ASAP Ferg, Dave East, and DJ Webstar at Room 112 on December 18, 2022 in New York City. (Photo by Johnny Nunez/WireImage)
09
2023 At The Goodwill's Evening of Treasures Gala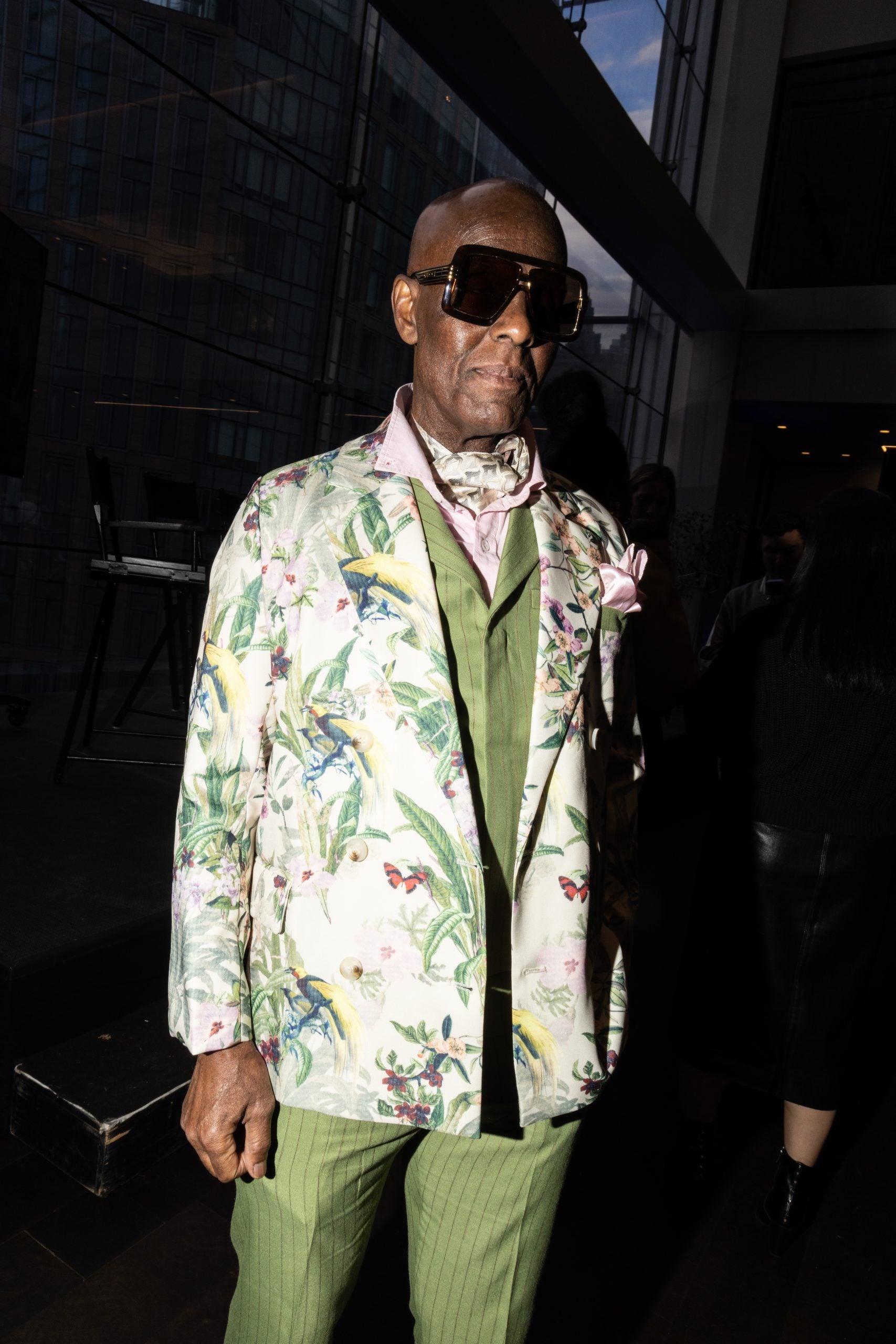 Dapper Dan at the Goodwill Night of Treasures Gala at Tapestry in Hudson Yards on May 3, 2023 in New York, New York. (Photo by Rebecca Smeyne/WWD via Getty Images)