Fifty years ago this August, a back-to-school party in the Bronx gave birth to a new movement: Hip-hop. It all started on August 11, 1973 when Kool Herc (a.k.a. Clive Campbell) threw what became known as "the founding party of hip-hop history," according to Rocky Bucano, founder of the Universal Hip Hop Museum. 
Now, as events across the city pay tribute to the genre, Bucano has his sights set on immortalizing hip-hop for the long term. Work continues on the Universal Hip Hop Museum in the Bronx, and Bucano's working on a hybrid restaurant/museum experience set to debut near Times Square later this year. With a long history in hip-hop himself, Bucano sat down with Time Out New York to look forward and reflect back on the genre he loves. 
RECOMMENDED: Celebrate 50 years of hip-hop with these NYC events and exhibits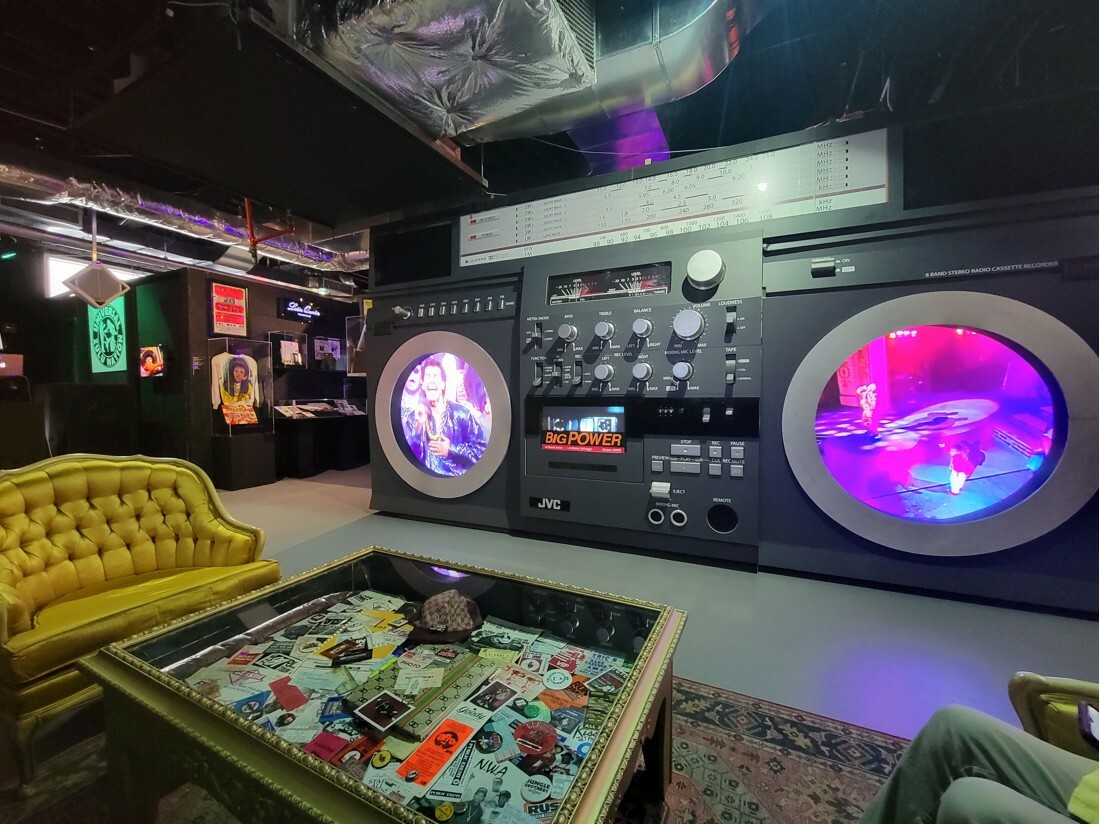 [R]Evolution of Hip Hop
If you want to see a hip-hop exhibit right now, your best best is [R]Evolution of Hip Hop, curated by The Universal Hip Hop Museum. This pop-up exhibit is tucked inside Bronx Terminal Market and offers a chance to immersive yourself in what's known as the golden era of hip-hop, the years from 1986-1990. The exhibit presents an interactive journey through history using artifacts, multimedia, artificial intelligence and virtual and augmented technologies.
It's on view through the end of August. 
A hip-hop restaurant/museum experience
Building on the success of [R]Evolution of Hip Hop, Bucano and the team are in the early phases of planning a larger exhibit at 11 Times Square. Though the concept is not finalized yet, he expects the space to celebrate all five elements of hip-hop: DJing, emceeing, breakdancing, graffiti art and knowledge. 
The exhibition will take over a former restaurant space, paving the way to create a food and beverage component along with an immersive, digital museum experience. 
"It's very important for us to create new experiences, having our first midtown project in development," Bucano says. 
He's hoping for that experience to open in December 2023 and stay open for a year until the Universal Hip Hop Museum itself opens. After that, he expects the Midtown experience to travel to other cities across the U.S.
The Universal Hip Hop Museum
As for the museum itself, it's rooted in the Bronx, the borough where hip-hop began. Within a 53,000-square-foot space at Bronx Point, the museum will explore the impact of the genre over the past five decades.  
"We have enough space to really have a true celebration of hip-hop's global history, starting from the beginning to where we are today. Using that enormous space, to not do it in a chronological way but to do it based on how hip-hop has had an impact in each of the five decades it has been in existence," Bucano said.
Exhibitions will explore the early days of hip-hop with the South Bronx at the center, then how it evolved to clubs, concert arenas and radios. 
"As we move through the different eras, you can see the transformation in fashion, in technology, in distribution, in cultural marketing, how hip-hop evolved from the clubs to the concert arenas onto radio and then basically becoming ubiquitous in every aspect of modern society," Bucano said.  
The building also includes two theaters (one is an immersive theater and the other is a performance space), a restaurant, and affordable housing on-site. The first few families are expected to be able to move into the housing development by November, Bucano said, calling the apartments "spectacular." 
That's the whole mission of the Universal Hip Hop Museum — to educate, inform and inspire people who live in marginalized communities. And provide access to hip hop's greatest treasures.
The museum is being built from scratch; it's expected to host a soft opening at the end of 2024 with an official opening in early 2025. Founding members include LL Cool J, Ice-T and Nas.
"We're looking at the museum's ability to bring communities together. That's the whole mission of the Universal Hip Hop Museum — to educate, inform and inspire people who live in marginalized communities. And provide access to hip hop's greatest treasures," he said. 
Bucano wants visitors, whether they're from the U.S. or across the globe, to understand the power of the genre. 
"When they come to the Universal Hip Hop Museum, they will understand that this is a global culture that has its roots here in the South Bronx but now belongs to people who live all around the world."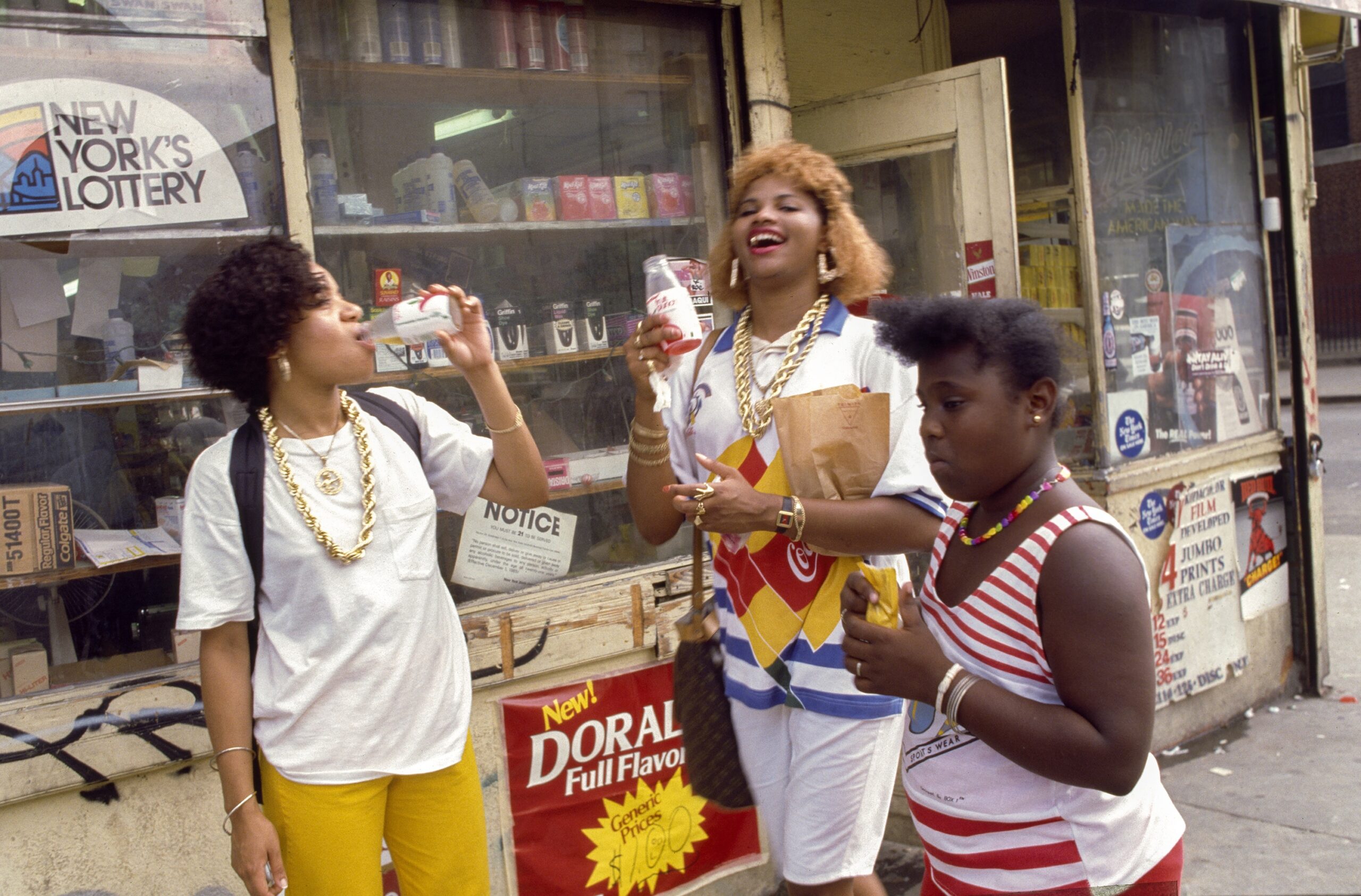 How far hip-hop has come 
A long-time Bronx resident, Bucano's been a part of the evolution of hip-hop since he started DJing as a teen in the 1970s. He then worked in concert promotion before running his own record label called Strong City Records during the genre's golden era.
"It's amazing to see how far hip-hop has come," Bucano reflects. 
In the early days, he remembers, kids hung out in parks and rec centers trying to entertain their friends through hip-hop. Then, club promoters started to open their doors. Then, he remembers the first radio station dedicated to hip-hop. 
I want to make sure that people understand that this culture is going to continue to exist and evolve. And that the Universal Hip Hop Museum is going to play a very instrumental role in making sure that the next 50 is just as important as the first 50.
"Here in New York City, you can just walk on any street corner, whether it's 48th and Park Avenue or 125 Street and Lenox Avenue, and you're going to hear the sound of hip hop. It doesn't matter where you are in New York City, New York City is the home of hip hop," Bucano says.
He's "super grateful" to be a part of documenting and preserving hip-hop history. He hopes that fans keep up their enthusiasm even after the anniversary festivities wind down. 
"I want to make sure that people understand that this culture is going to continue to exist and evolve," he says. "And that the Universal Hip Hop Museum is going to play a very instrumental role in making sure that the next 50 is just as important as the first 50."