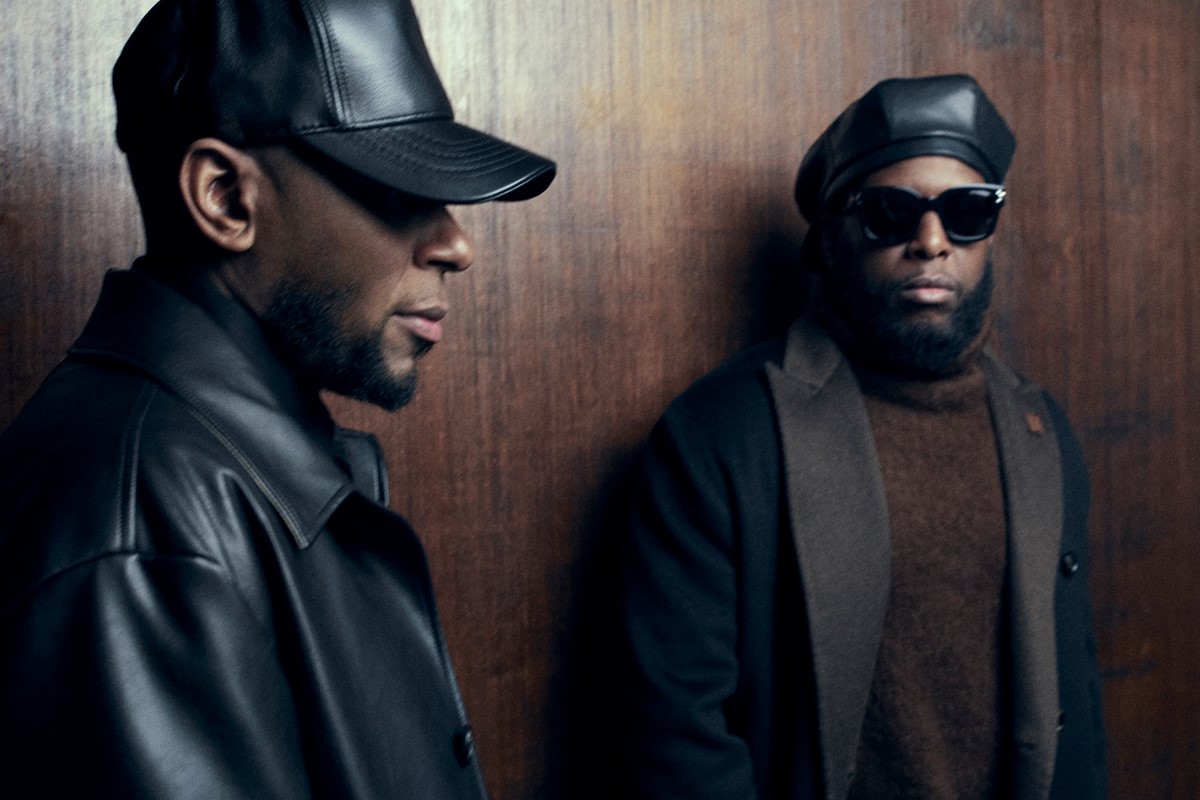 Yasiin Bey and Talib Kweli, AKA the legendary hip-hop duo Black Star, have been unveiled as the new stars of Amiri's Autumn/Winter 2023 'Icon' campaign.
It's a creative choice that makes sense for designer Mike Amiri. Having been brought up in LA in the 90s, the Amiri founder's formative years were soundtracked by the languid, sun-baked bars of West Coast hip-hop. The genre has been entwined with his creative practice in the years since: in 2021, he collaborated with The Roots for a fashion film, and earlier this year he collaborated with American hip-hop producer DJ Premier.
Launched in mid-August, Amiri released its latest AW23 collection. Now, for the coinciding Icon campaign, Amiri enlisted the help of photographer Karim Sadli and AnOther fashion director-at-large (menswear) and stylist Ellie Grace Cumming to shoot Black Star, capturing them in a way that speaks directly to their craft. There are easy parallels to draw between their creative approaches, as both are in constant dialogue with the past: Amiri's fluid craftsmanship blends 50s and 90s Americana with his characteristic irreverence, while Black Star have spent over two decades revolutionising old-school techniques through their progressive flows.
In the Icon images, Black Star are pictured in a series of reimagined signature pieces – traditional classics with playful new details and twists. Yasiin Bey reclines in a soft vegan leather jacket, aquamarine driver hat, and button-up cardigan; Kweli sports a mid-century overcoat with mohair argyle knitwear. The campaign also includes an accompanying video of the duo, soundtracked by the Black Star tracks "Yonders" and "The Main Thing is to Keep The Main Thing The Main Thing".
As well as being widely acknowledged as titans of 90s hip hop, Black Star have always been visionaries, known for pioneering the more cerebral, self-expressive 'conscious rap' movement. Their seminal record, Mos Def & Talib Kweli Are Black Star, burst onto the scene in 1998, blazing a trail for a whole new generation of rap artists. Their follow-up, 2022's No Fear Of Time, was released 24 years later.
See the full campaign in the gallery above.