Tyler, The Creator and ASAP Rocky didn't immediately become friends when they first crossed paths, but after making an effort to find common ground, the pair have become a dynamic duo over the years. Both have incredible talents in the realms of fashion and music, allowing them to collaborate (and keep us laughing) in a multitude of ways. We have heard some joint releases from them over the years, such as "Potato Salad" and "Wharf Talk," as well as the previously leaked "Run It," "Jinglin'," "Gurl," and "Income."
There's long been talk of Rocky and The Creator combining their brands for a WANGSAP album, but unfortunately, we're not any closer to seeing that come to fruition. "I think something about Odd Future must've broke Tyler on the idea of collab albums, like not in a serious way just in the way that he isn't interested," one Reddit user speculated on the /hiphopheads thread. "We never got EarlWolf despite everyone in Odd Future having their own little sub-group and 'WANGSAP' was literally a full project that they just quit making," they further pointed out.
Read More: ASAP Rocky's New Album Could Arrive Sometime This Month
ASAP Rocky and Tyler, The Creator's WANGSAP Has Yet to See the Light of Day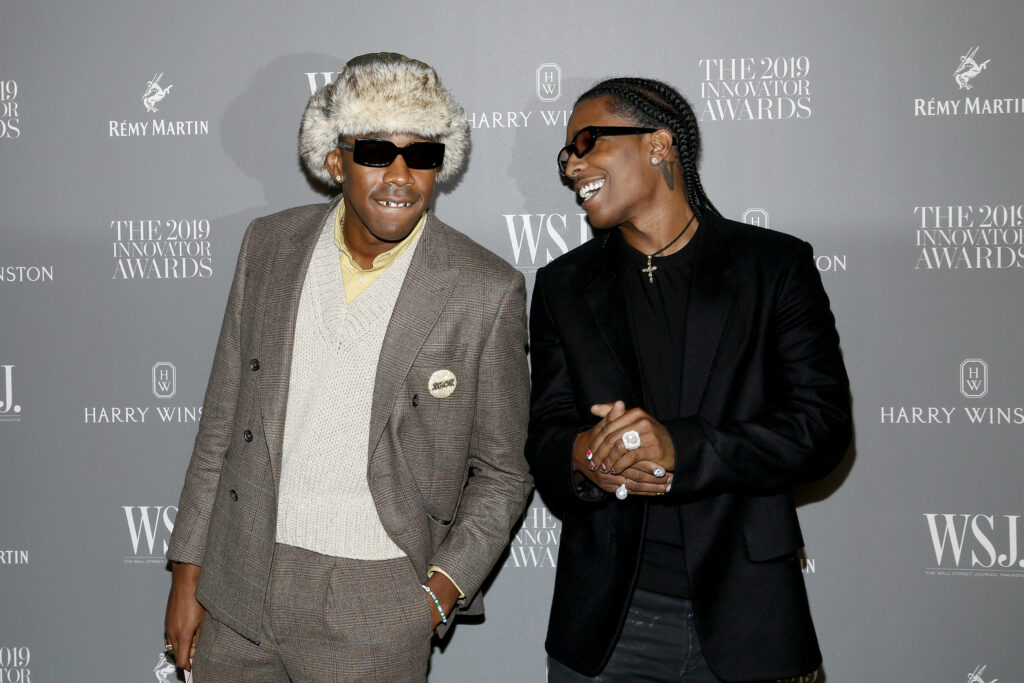 The pair's "T.D. (Tokyo Drift)" song eventually went to Lil Yachty instead, and they gave "Lost & Found" to Nigo. There have also been rumours about a cut of Rocky and Swedish House Mafia's "Frankenstein" that features Tyler, as well as an unreleased version of the California native's "What A Day" with ASAP. The latter's latest single, "RIOT," originally included the other half of his WANGSAP duo, but was ultimately released as a solo effort.
ASAP Rocky may not have intended for his "RIOT" collaboration with Tyler, The Creator to arrive online, but late last month he did share the highly anticipated music video for his own version. In his usual fashion, the New Yorker went above and beyond with his creative vision, which found him filming around the globe. Check out the footage for yourself at the link below, and listen to the new leak here.
Read More: ASAP Rocky Brings Out The Tank For New "RIOT (Rowdy Pipe'n)" Music Video
[Via]