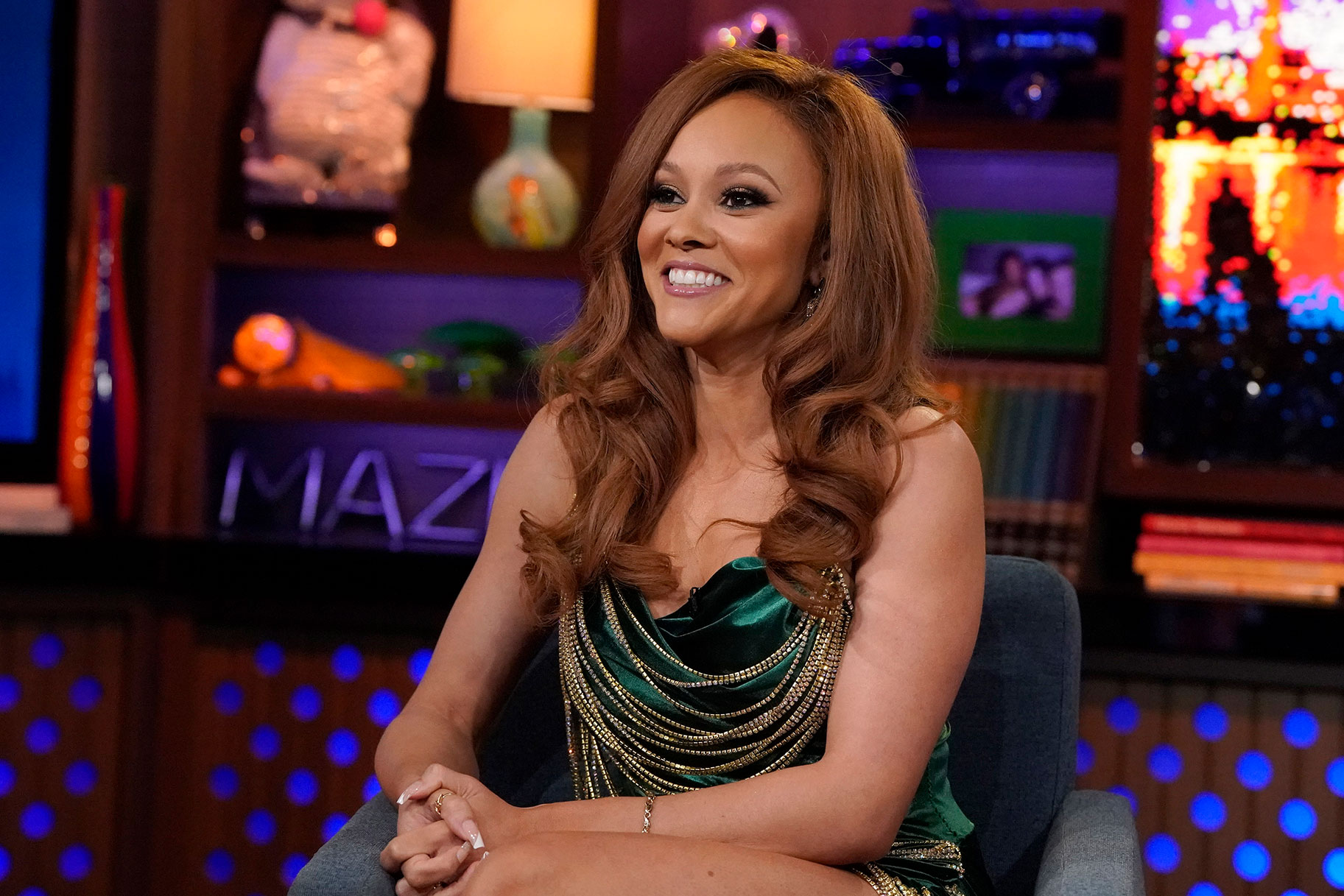 Ashley Darby isn't wasting any time.
Although BravoCon 2023 is still months away, The Real Housewives of Potomac mom is already preparing for the three-day fandom event. How, you might ask. By toning up her gluteus maximus.
On Thursday, August 24, Ashely took to social media to provide a quick look at her workout routine, and specifically highlighted the way she's achieving her "BravoCon Booty."
Ashley Darby's At-Home Workout
The Instagram Story showed the mother-of-two inside her Arlington, Virginia, home as she performed a set of elevated hip thrusts. The post, which featured a "Loading…" gif, showed Ashley holding a dumbbell against her midsection while rocking a pair of netted athletic pants and a waist trimmer with pink detailing. Of course, Ashley had to up the motivational factor by adding some music to the clip. This time, she went with Saucy Santana's 2022 track "Booty," featuring Latto — a very fitting selection for the workout post.
Ashley Darby's Health and Fitness Journey
The RHOP cast member has been quite open about her fitness journey over the past several years. After giving birth to her second son, Dylan, Ashley provided a quick breakdown of her postpartum diet and workout routine, and gave some simple advice to other moms who were looking to lose weight.
"The first thing I would say is to not pressure yourself," she told The Daily Dish in 2021. "There's a lot of societal pressure to look a certain way, and you see these moms who have bounced back — even me, for example."
Ashely said her approach to health and fitness significantly evolved after welcoming Dylan, as she realized that diet and good sleep were essential to achieving her goals.
"I will say I'm a little more educated this time about fitness and about how my diet and everything impacts my body," she explained. "I ended up following this really good meal plan that is made for breastfeeding moms, and it worked so well for me that I'm actually back to my weight before I had [her first son] Dean. The diet was first… Now that I'm getting a little bit more sleep, I find that now I have more energy to exercise and I can eat better, and all of that plays into it."
Ashely Darby gets a cosmetic procedure she's wanted "for a long time"
Earlier this week, Ashley returned to Instagram to show off the results of a minor cosmetic procedure she had wanted "for a long time." The Potomac 'Wife posted a Story that focused on her freshly microbladed eyebrows, which were credited to permanent makeup artist Tuull. Ashley told her followers that the procedure "was virtually painless" and she was quite happy with how it turned out.
"I did something that I've been wanting to do for a long time. I finally did it: I went and got my brows done," she said in the Instagram video. "You know how much time I put [into] my brows. Oh my goodness, it's always a struggle, like every day. So, I'm really happy."
More About BravoCon 2023
BravoCon 2023 will take place from November 3 to November 5 at Caesars Forum in Las Vegas. The event will feature more than 160 Bravolebrities, and will include everything from meet-and-greets and shopping experiences to panel discussions and activations. 
You can learn more about this year's BravoCon here.