Kim Kardashian donned some seriously scandalous outfits throughout her marriage to Kanye West. Still, even the most revealing has nothing on what the Yeezy founder's new wife has been wearing this summer. Bianca Censori's Italian vacation has seen her making near-constant headlines. Many of them are due to the unmodest nature of her looks, which consist of little more than sheer tights. For his part, Ye has kept most of his skin covered, though he has notably foregone shoes on multiple occasions.
While Europeans are generally known for being more progressive, some locals have taken offence to Censori's fashion statements. A group of Italians have demanded that she be arrested for showing off her breasts and booty so shamelessly, but at this point, it doesn't seem as though any legal action is being taken. After seeing the foreign beauty's latest look, however, that may change.
Read More: Kanye's Wife Bianca Censori Bares It All In Nude Outfit
Bianca Censori Turns Heads in Italy with Her Husband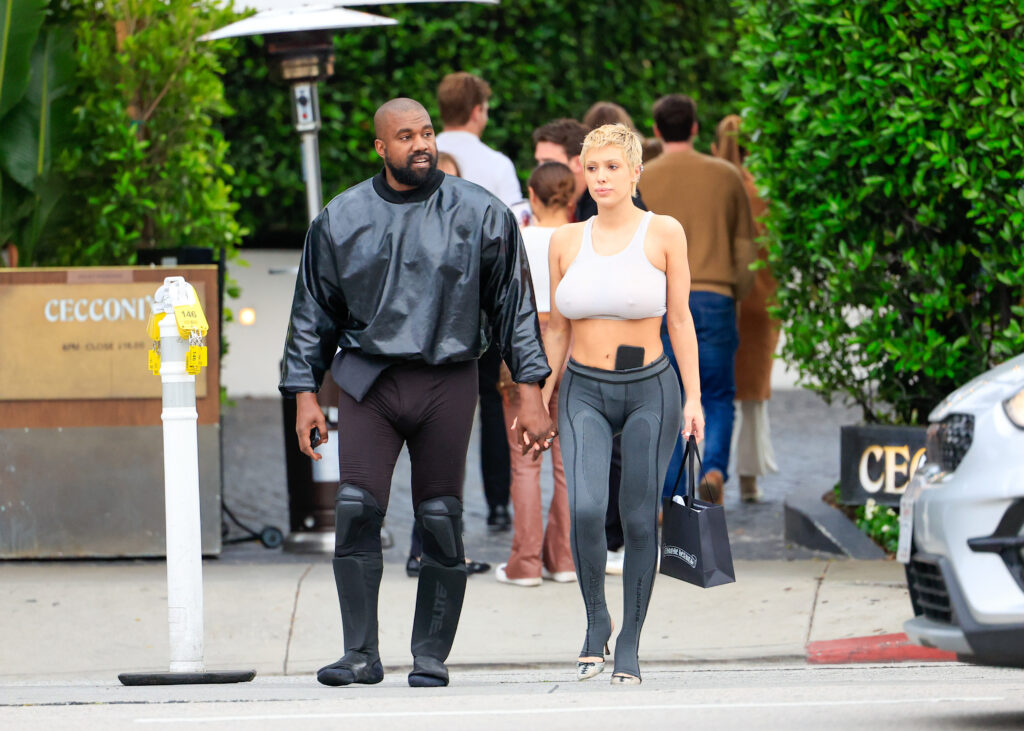 Paparazzi photos that can be seen here show Bianca exploring the city on Thursday (August 24), wearing only a sheer, beige bra top, tights in the same colour, and a shiny pair of heels. Interestingly, West appeared beside her looking ready to conquer a severe winter snowstorm in his multiple layers of black clothing. Even his toes were concealed this time around, though there was only a thin pair of the sock shoes he loves so much protecting them from the ground.
It's been over half a year since Bianca Censori and Kanye West exchanged vows, but still, much remains unknown about the Australian architect. Earlier this month, a report with details about her family alleged that her father and his brothers are considered "mob royalty" in the country, with some of them even spending time in prison for their crimes. Read more about that at the link below, and check back later for more hip-hop/pop culture news updates.
Read More: Bianca Censori's Family Described As "Australian Mob Royalty" With Drug & Murder Charges: Report
[Via]