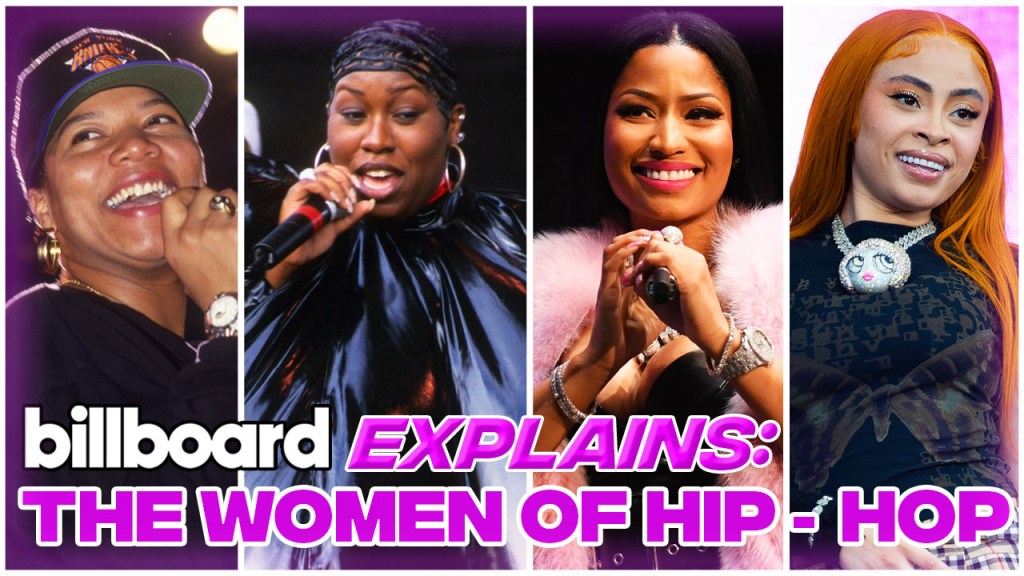 Alyssa Caverly:
2023 marks the 50th anniversary of hip-hop, and we're celebrating the women who changed the genre. It used to be dominated by men, but not anymore. Women have broken down hip-hop barriers and paved the way for the superstars of today.
But who are the female trailblazers? Who's taking over now? And how has this genre evolved? This is Billboard Explains: The Women of Hip-Hop.
DJ Kool Herc is officially credited for starting the hip- hop movement at a birthday party in the Bronx in 1973. But did you know that a woman played a huge role in those early years? Sylvia Robinson created Sugar Hill gang, whose 1980s track "Rappers Delight" was the first top 40 rap hit on the Hot 100.
As for the first female rapper, we need to give credit to MC Sha-Rock, hip-hop's first female MC. She started off as a member of the hip-hop crew Funky 4+1. Her style of delivering raps on mixtapes influenced female rappers to come.
Then there was Roxanne Shanté and MC Lyte, who really made a name for themselves early on as well. But the biggest growth happened throughout the '80s and '90s. As more female rappers battled their way to the top, including Queen Latifah and Salt-N-Peppa. Lil' Kim and Foxy Brown embraced their sexuality on their terms, while Missy Elliott created some of the most innovative music videos of the decade, all while rocking a unique style.
To learn more about the women of hip-hop, watch the full Billboard Explains video above.