During a recent interview with VladTV, Boosie Badazz put his spin on one of Sexyy Red's most viral tracks to date, "Pound Town." The rapper performed his "ratchet remix," of the explicit song before sharing his take on Sexyy Red's career. DJ Vlad explains how Sexyy Red's unconventional style of music has managed to earn her the respect of various high-profile peers.
Boosie agrees that Sexyy's come up has been exciting to see, noting how different today's music scene is from the 90s. "It's a different era," he says. He weighed in on some other current popular female rappers, like Nicki Minaj and Cardi B. He notes how their rap skills combined with shock value have been the key to their success. Vlad then calls out Ice Spice, claiming that she's less skilled than other mainstream female rappers. The Bronx-born performer has been praised for her looks amid her success, but unfortunately, this has led many to question her talent.
Read More: Boosie Badazz Goes After Yung Bleu And His Brother, Claims Their "Karma" Is Coming
Boosie's "Ratchet Remix"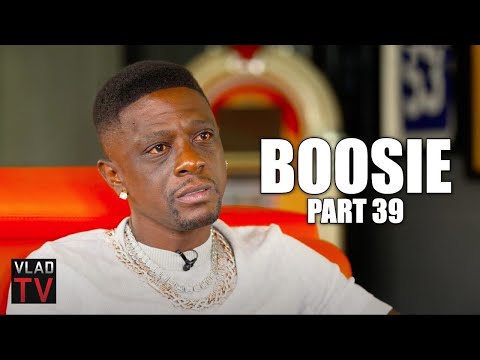 "I don't think it's about skills anymore," Boosie says, claiming that men will back a female artist for her image alone. "Most of the time the time, the women got to be sexualized," he also adds. "That's what most women got to be right now to make it. You've got to be sexualized, you've got to look the look."
In other Boosie news, the Louisiana native has been beefing with Yung Bleu as of late. He went live again yesterday to diss him. He's accused the rapper of signing a deal with Empire without his knowledge, leading him to lose money. He called Yung Bleu a "snake," also telling him that his karma is coming. "Everybody you f*ck with you just cut they throat?" he asked. "Like, man. You ain't gonna have no good love, dog." He went on to claim that his brother will end up taking a majority of the earnings from Yung Bleu's music. Share your thoughts on Boosie's "Pound Town" remix below, and keep an eye on HNHH for more updates.
Read More: Boosie Badazz On If Usher Tried To Steal His Girl: "Get Your A** Back!"