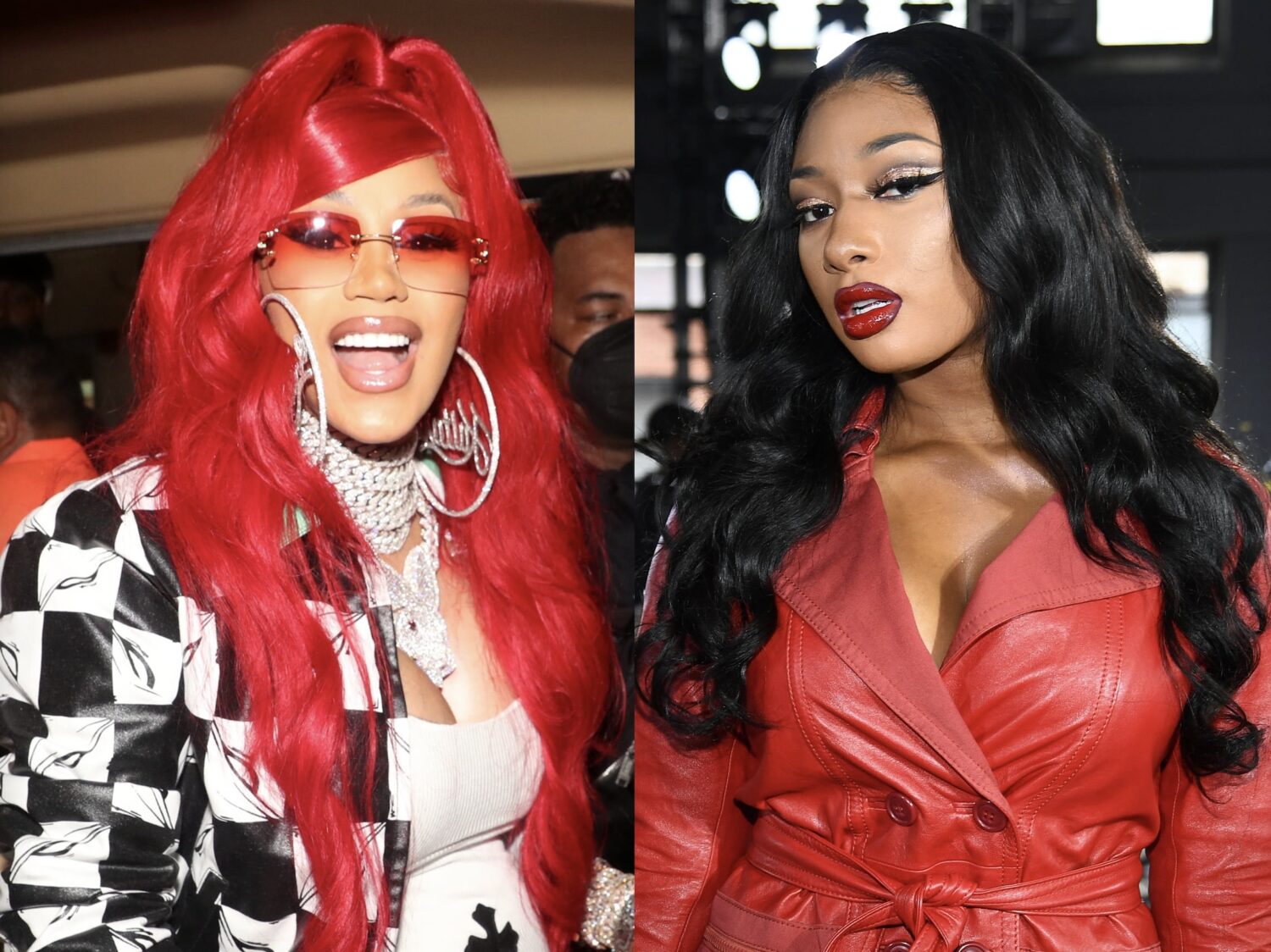 Before summer 2023 officially wraps up, Cardi B and Megan Thee Stallion have teamed up for a tropical track that's sure to have you shaking your "Bongos." After finding massive success in 2020 with "WAP," Houston and New York joined forces once again this past New Music Friday (September 8) for a salacious single and music video that not everyone on social media is loving so far. Regardless of the negative feedback, Cardi continues to proudly promote her work the best way she knows how – by twerking.
Yesterday evening, the mother of two turned to social media to take her stripper skills out of retirement. "BONG BONG BONG," she tweeted along with a short clip of her handing over and making it clap from the back. After tantalizing followers with that view, the camera cuts to Cardi lying down and making her curvaceous behind shake as she raps along to her "Bongos" verse. "Ni**a eat this a** like a plum / This pu**y tight like a nun," the catchy song begins.
Read More: Cardi B & Megan Thee Stallion Deliver Raunchy New Banger, "Bongos"
Cardi B Promotes "Bongos" Like Only She Knows How
Unsurprisingly, plenty of munches are eating up Cardi's thirst trap in the comments. Elsewhere online, she and Thee Stallion have been sharing snapshots captured as they were filming the tropical visual for "Bongos" earlier this year. In one of them, the "Big Ole Freak" hitmaker laughs as her friend lifts her up by the thighs while they hang out on the beach.
Seeing as Megan is roughly five inches taller than Cardi, the Hot Girl Coach looks hilarious in her friend's arms. "She said, 'Let me see if I can pick you up' 😂," the Southern superstar captioned the hilarious moment.
Read More: Cardi B Keeps Her Cool When Charlamagne Suggests Her Sophomore Album Is Unnecessary: Watch
BTS Video Shoot Photos
Keep scrolling to see the behind-the-scenes photos shared by Cardi B and Megan Thee Stallion from the "Bongos" music video set. Do you prefer the duo's latest joint effort, or their original collaboration, "WAP"? Let us know in the comments, and check back later for more hip-hop/pop culture news updates.
[Via]