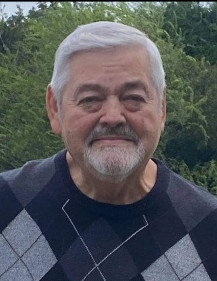 WILMINGTON — Charles Scarborough Reaves, age 75, loving husband, daddy, granddaddy, great granddaddy, brother and friend passed from his earthly life to his heavenly home Thursday, August 24, 2023 at his home.
He was born January 11, 1948 in Wilmington, the son of Wilbur Ivey Reaves, Sr. and Dora Long Reaves. In addition to his parents Charles was preceded in death by his sister, Sylvia Willetts.
Charles is survived by his wife of 44 years, Sheila Reaves of the home; sons, Shawn Rhodes (Deanne) of Kelly and Hunter Reaves (Tania) of the home; grandchildren, Ashley (Mikey), Zachery (Tashana), Samantha (Gregg), Hannah (Nate), Hunter Lane, KK, Brantley, and Mason; great grandchildren, Kellen, Lilth, Colton, Michael, and Phoenix; brother, Wilbur Ivey Reaves, Jr. (Lila); several nieces, nephews, and other family members that all loved Booty dearly.
At the age of 18 years two very important things happened in Charles' life. First and foremost, he accepted Jesus into his life and secondly he began a 43 year career with NC Department of Transportation, retiring as Sign Director Supervisor III. He was a faithful member of Castle Hayne Church of God.
Booty loved the outdoors whether he was hunting, fishing, riding his four wheeler, or just enjoying God's wonderful world of nature. His love of the Lord, his family, and his church family was unmatched. Booty was kind, compassionate, and a friend to many. He will be truly missed.
The family will receive friends at 1 p.m. Monday, August 28, 2023 at Castle Hayne Church of God, 60 Crowatan Road, Castle Hayne. The funeral service will begin at 2 p.m. in the church sanctuary with Pastor Andy Ottaway conducting the service. Burial will follow in Riley's Creek Memorial Cemetery.
With heartfelt appreciation to Lower Cape Fear LifeCare staff and especially to nurse Kevon Garris for the excellent care given to Booty and for family support.
Shared memories and condolences may be sent to the family here.