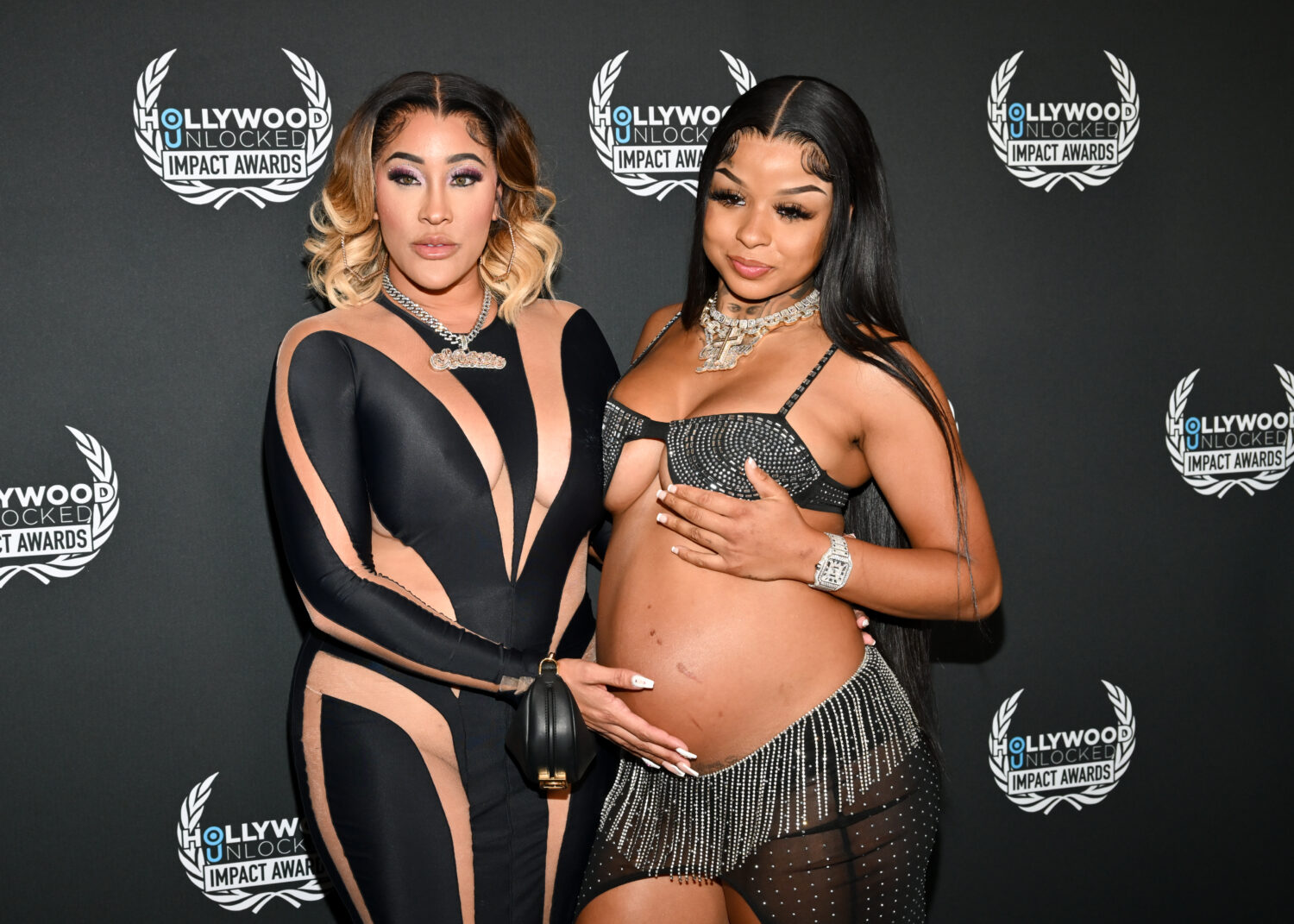 Chrisean Rock's followers are saying that her pregnancy has felt lengthy for them to witness. We can't imagine how things are feeling for the 23-year-old. She's been sharing regular updates along her journey and recently confirmed that the baby growing in her stomach is a boy – much to Blueface's pleasure. Rock also noted on Twitter that her due date is quickly approaching late last month, and while she didn't get too specific about when her little one is due, it seems she may meet him today (September 3) based on her recent social media post.
"I'm so mad because I was supposed to perform today," Rock tells her friend as the camera records. "Hopefully it's just Braxton Hicks," she continued, making it clear that she's been experiencing contractions. "I hope it is, but this s**t has been going off all f**king morning and they hurt so bad I can't sit down," the Baddies cast member admitted. In the comments, many women with experience in the birth-giving department declared that this is a sure sign Rock will have her son in her arms in no time.
Read More: Chrisean Rock Confirms Blueface's Paternity With DNA Test, Considers Home Birth
Chrisean Rock and Blueface are About to Be Parents
In other clips, we see the young entertainer straddling the seat of the car on her way to the hospital to make herself more comfortable. "Oh yup! That's the position Pooh he's coming today," one person wrote. Despite the pain she's obviously feeling, Chrisean seems to be in great spirits and was even laughing with her friends between taking deep breaths.
When Chrisean Rock and Blueface's son grows a bit older, it'll be curious to see if they allow him to watch their Cr*zy In Love series on Zeus. In the latest episode, the Baltimore native throws it back on her baby daddy while showing off her growing bump in a tiny outfit. See a preview at the link below, and let us know what you think Rock and Blue should name their new arrival in the comments.
Read More: Pregnant Chrisean Rock Twerks On Blueface During New "Cr*zy In Love" Episode: Video
[Via]