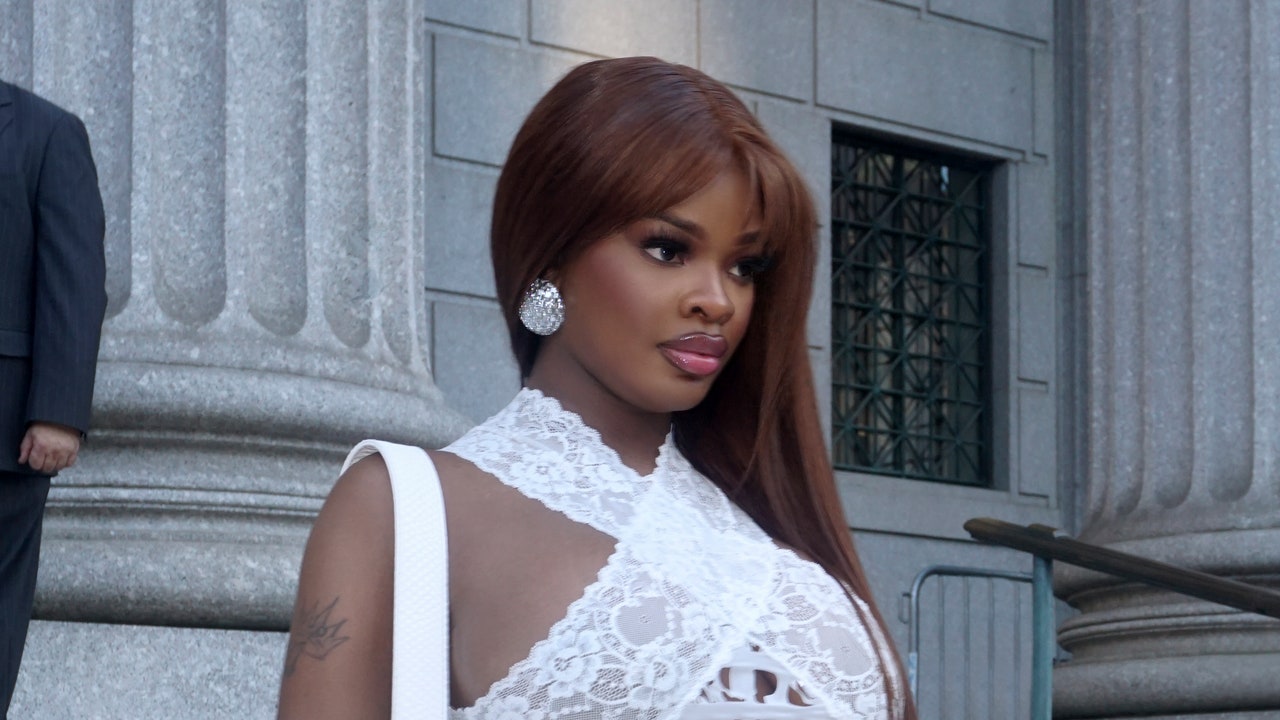 "I would describe my style as alt-pretty," the Liberty City, Miami-raised rapper told me over a phone call this summer. "I don't want to say Barbie, actually, because it's not. But doll. It's doll."
Johnson bounces between the coquettish and the subversive, and sometimes nail both at the same time, such as at the 2023 BET Awards, where she wore look 40 from the label Jean-Paul Gaultier's fall 2022 collection. (The ensemble was designed by Olivier Rousteing, who was a guest creative at the house for the season.)
Johnson gave the deconstructed le smoking corseted suit and dramatic, volumized skirt a figurine formality, adding only a subtle diamond necklace from Kallati and a black tulle hair bow and brown lip-liner (which has turned into something of her beauty signature). She is working with the stylist Miso Dam, a CFDA-pinned one to watch. It should also be said: Johnson's prior stylist and close friend, Monica Suh, who helped shape and evolve the rapper's image, sadly died in a car accident earlier this year.
Johnson says she loves to play with style, and is not afraid to differentiate. She'll dig deep and go archival, such as with a recently worn, colorfully paned fall 1994 slip dress from Told Oldham. She's also a major Rick Owens stan.
"Everybody knows that I love Rick so much," she says, laughing. "I feel like people think that Rick is very, very dark or grunge. But I just like to bring pretty to the grunge. I don't care if people think it's 'ugly' or if they're like 'what the fuck does she got on?'"
That links to Owens's own sentiments: He sees and celebrates beauty in what others might find off-putting or austere. On her Instagram feed, Johnson wears a lot of his work.
The rapper says she has long been interested in exploring her fashion curiosities–and plans to continue to develop them within the space.
"In this industry, we are so used to street wear and like, I don't want to say BBL fashion, but… BBL fashion," she says. (BBL stands for the term "Brazilian butt lift;" the suggestion here being that, for women in rap, there's an expectation to dress sexily and with a lot of skin on show). Johnson doesn't shy away from sexy when needed or when she's in the mood, but she wants to control her own presentation, which can include those "what is she wearing?" looks.