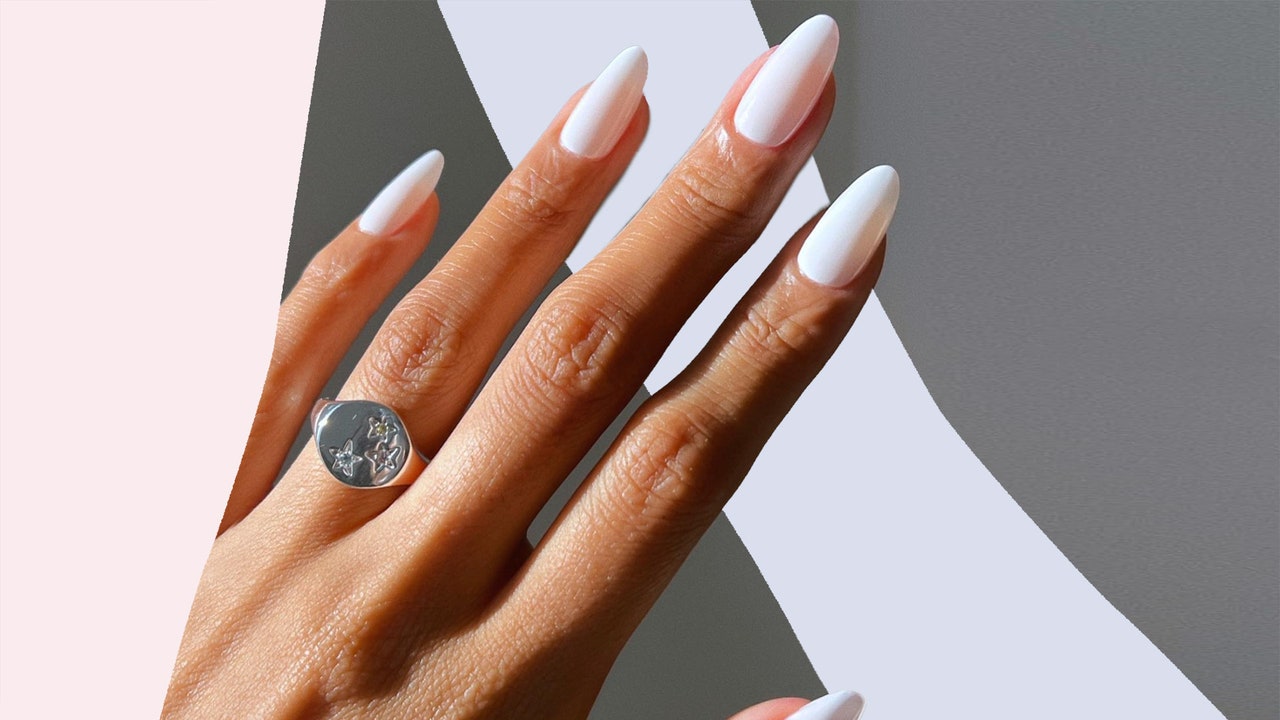 Recently the surest indicator of a manicure going viral is if it has the word milk in the name. The new iteration to have on rotation? Coconut milk nails, a trend we predict will dominate well into autumn. Case in point: Dua Lipa has worked the look with both a dress and a leather jacket this summer.
In the event that you're now tiring of the milk bath manicure, coconut milk nails are a good alternative. They have the ability to look edgy while still appearing chic, and they're trending just in time to inject new life into our waning summer tans.
So what exactly are coconut milk nails? Put simply, they're starker than the sheer milky white nails we've seen all over our feeds of late. Like coconut milk itself, the polish is an opaque milky-white hue. And while the color flashes off your nails, it's glossier than old-school, matte Wite-Out nails, but it also lacks the pearlescent glimmer of white chrome nails.