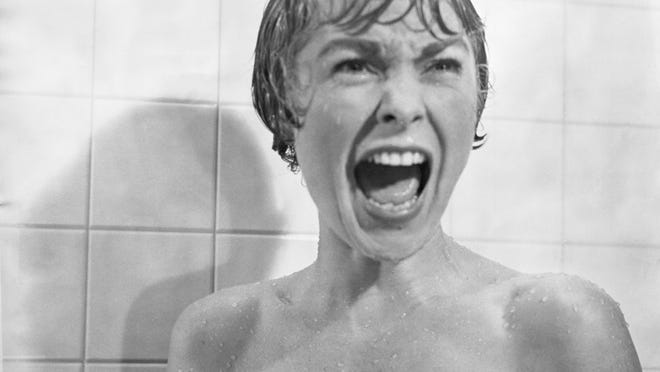 This fall, the calendar in Columbus is jam packed with intriguing arts programing and other fun activities. Here are some top picks for September. 
A New World: Ohio Women to Watch 2023, Through Oct. 6 
Ohio Arts Council Riffe Gallery 
This recurring exhibition, co-curated by Matt Distel and Sso-Rha Kang, highlights 11 underrepresented and emerging women artists from across the state, including Calista Lyon, Kat Burdine, Erykah Townsend and Xia Zhang. The work explores different ways of thinking and seeing, creating new worlds that reimagine existing environments. Free. oac.ohio.gov/riffe-gallery 
Abject Object: Feminism, Art & the Academy, Aug. 22-Jan. 7 
Thompson Library Gallery 
Ohio State University's history of showcasing feminist art dates to the 1980s, when artists like Carolee Schneemann, Barbara Kruger, Jenny Holzer and Judy Chicago displayed their work. This show draws on that history via selections from University Libraries collections, along with current work from feminist creators in the Ohio State community. Free. library.osu.edu 
Sahar Khoury: Umm, Aug. 25-Dec. 30 
Wexner Center for the Arts 
An Oakland-based artist who was trained as an anthropologist, Sahar Khoury creates eccentric, sculptural pieces inspired by food and music. According to the Wex, this show, which is Khoury's largest solo exhibition to date, will include "a kebab windchime, a neon nightlight that holds Palestinian olive oil and a 20-foot radio tower." Umm translates to "mother" in Arabic and is also a nod to late Egyptian singer Umm Kulthum. Free. wexarts.org 
Cult 101, Sept. 1-Nov. 28 
Gateway Film Center 
Did you think that fancy film restorations were reserved for widely accepted classics like "Vertigo" and "My Fair Lady"? As part of its Cult 101 series, the film center will present 4K restorations of movies that might be considered, well, acquired tastes. Among the offerings are "The Texas Chain Saw Massacre" (Oct. 13), "The Evil Dead" (Oct. 27) and "Alligator" (Nov. 3), the last of which features Robert Forster sharing screen time with the title reptile—a performance that inspired Quentin Tarantino to cast the actor in "Jackie Brown" 17 years later. Ticket prices vary. gatewayfilmcenter.org 
Los Straitjackets, Sept. 2 
Natalie's Grandview 
When a band takes the stage in lucha libre masks and names its debut album The Utterly Fantastic and Totally Unbelievable Sound of Los Straitjackets, subtlety is not the point. Led by Eddie Angel's surf-rock guitar, this Nashville instrumental combo has been a crowd-pleaser since the '90s. In recent years, Los Straitjackets have teamed up with Nick Lowe, but the band is a gas all on its own. $35. nataliesgrandview.com 
Shine on Festival and Flea, Sept. 3 
Little Light Collective 
Clintonville vintage co-op the Little Light Collective will host this annual showcase for more than 50 local vendors, featuring art, clothes, housewares, handmade jewelry and flowers, along with food trucks, a beer garden and local music. The free event runs from noon to 6 p.m. at the store and surrounding properties. thelittlelightcollective.com 
'Thunder and Lightning,' Sept. 7-Nov. 12 
Shadowbox Live 
Maybe you are a passionate follower of Queen, or perhaps you consider Led Zeppelin to be the greatest band of them all. Either way, you'll find something to rock along with at "Thunder and Lightning," in which the two bands' music will be honored by Shadowbox Live. The theater group will be joined by musicians from ProMusica Chamber Orchestra, which will presumably let its classical hair down, too. shadowboxlive.org 
The Breeders, Sept. 8 
KEMBA Live 
This year marks the 30th anniversary of Last Splash, the Breeders' alt-rock classic, which the band will play in full on this tour. That means you're guaranteed to hear Dayton's Kim and Kelley Deal sing "Cannonball," one of the best songs of the '90s. Columbus concerts are practically hometown gigs for the Deal sisters, making this anniversary tour stop even more special. $35-$85 (indoors). promowestlive.com 
934 Fest, Sept. 8-9 
934 Gallery 
934 Gallery's annual festival returns, bringing music, art, food trucks, craft beer, kid activities and more to the Milo-Grogan neighborhood. The fest coincides with a gallery exhibition featuring artists Lance Johnson, Jen Wrubleski and Thom Glick, plus more than 20 local bands, including Natural Sway, Dom Deshawn, Co City and Nick Tolford & Company. 934fest.com 
Linda Kass, Sept. 13 
Jewish Community Center 
Gramercy Books owner Linda Kass will launch her latest book with a talk at the Jewish Community Center. Kass will discuss her third historical novel, "Bessie," with author Lee Martin. The fictional tale, set in 1945, focuses on the daughter of poor, Russian-Jewish immigrants who defies the odds and is named Miss America. gramercybooksbexley.com 
Godspeed You! Black Emperor, Sept. 14 
Athenaeum Theatre 
This post-rock collective takes its cues from chamber ensembles, presenting material in suites and movements rather than mere songs. The Montreal band can evoke funereal doom and dizzying chaos, then ascend to heavenly heights with huge, hopeful crescendos. On this tour, in support of 2021 album G_d's Pee at State's End!, catharsis is guaranteed. $44. 
Conjuring Roots: AJ Vanderelli, Marcus Blackwell and Rob Jones, Sept. 14-Nov. 2 
McConnell Arts Center 
According to the MAC in Worthington, Conjuring Roots is an examination, celebration and interrogation of the three spaces of time: the past, the present and the future. Three dynamic, top-tier Columbus artists, all with different styles, plan to display a cohesive exhibition of work that "illustrates the triumvirate of reality." Free. mcconnellarts.org 
Cake, Sept. 15 
KEMBA Live 
"Reluctantly crouched at the starting line / Engines pumping and thumping in time." The opening, spoken-word lines of Cake's biggest hit, "The Distance," transport music fans of a certain generation back to 1996, when the Sacramento band released instant-classic Fashion Nugget. So find a short skirt and a long jacket and get ready to pogo-dance to trumpet solos at KEMBA Live. promowestlive.com 
'Bach is Back!' Sept. 17 
Broad Street Presbyterian Church 
Last year, the chamber music series Sunday at Central was in transition: Longtime artistic director David Niwa, also the assistant concertmaster of the Columbus Symphony, passed away in September. Violinist Jeffrey Myers, a Central Ohio native now based in New York, took the reins of the group and will be among the musicians featured in a season-opening, all-Bach program. Free. sundayatcentral.org 
Embroidering Past and Present: Lucie Kamuswekera and the Violence in Eastern Congo, Sept. 19-Nov. 18 
Urban Arts Space 
Congolese artist Lucie Kamuswekera began embroidering images after enduring trauma and tragedy during decades of conflict in Eastern Congo. A widow and grandmother, she turns used burlap sacks and recycled threads from the market into colorful, paintinglike works of art that recount historical events and comment on contemporary happenings, creating a kind of collective Congolese memory. Free. uas.osu.edu 
'Encanto: The Sing-Along Film Concert,' Sept. 22 
Palace Theatre 
If you missed this Disney-produced animated movie in theaters, you're not the only one. Due to the pandemic, the flick—revolving around a teenage girl in Colombia who hasn't acquired the magical abilities of her kith and kin—received an abbreviated theatrical run in late 2021. Now, it's back in theaters in a presentation impossible to replicate at home: At the Palace, a live band will accompany the movie while those in attendance are invited to sing along. $29 to $144. capa.com 
The Gaslight Anthem, Sept. 22 
The Bluestone 
Boomers lamenting modern pop music and pining for the days when Petty and Springsteen ruled rock radio, never fear: the Gaslight Anthem has you covered. A New Jersey band making blue-collar anthems under the guise of punk rock, Brian Fallon's group could retire today knowing they wrote at least two perfect fist-pump songs: "45" and "The '59 Sound." $53. liveatthebluestone.com 
'The Planets,' Sept. 22 and 24 
Ohio Theatre 
The Columbus Symphony's 2023–24 Masterworks Series begins with Gustav Holst's orchestral suite "The Planets," featuring seven movements accompanied by HD celestial imagery. A discussion between conductor Rossen Milanov and COSI's Frederic Bertley kicks off the celestial event at the Ohio Theatre. columbussymphony.com 
Beginnings, Sept. 23-Nov. 13 
Carnegie Gallery at the Main Library 
Using a grant, Community Refugee & Immigration Services purchased 100 canvases and paint for local Afghan youth ranging in age from 5 to 25. The resettlement agency asked the students to think about the idea of home when painting—an intentionally broad prompt meant to encourage artistic exploration. The resulting canvases, many from first-time painters, will take over the second-floor gallery at the Columbus Metropolitan Library Main branch Downtown. Free. columbuslibrary.org 
Silvia Moreno-Garcia, Sept. 24 
Main Library 
In 2020, this Mexican-Canadian novelist published "Mexican Gothic," a haunting tale The Guardian described as "Lovecraft meets the Brontës in Latin America." The book won several awards and landed on the New York Times bestseller list. Since then, the prolific author has released "The Daughter of Doctor Moreau" and new thriller "Silver Nitrate," which mixes Mexican horror movies with Nazi occultism. Free. columbuslibrary.org 
Peter Gabriel, Sept. 25 
Nationwide Arena 
Since the spring, enigmatic solo artist Peter Gabriel has been touring the globe in support of i/o, his first album of original material in over 20 years. But the full record isn't due for release until later this year, so you may see the former Genesis frontman and two-time Rock & Roll Hall of Fame inductee perform unreleased songs for you and several thousand of your friends. $53-$278. nationwidearena.com 
Pelada, Sept. 26 
Wexner Center for the Arts 
This electronic duo with punk roots came up in Montreal's warehouse rave scene and garnered wider acclaim after signing to Berlin label PAN and releasing debut album Movimiento Para Cambio in 2019. Singer Chris Vargas and producer Tobias Rochman caught the ear of Iggy Pop, who featured the group on his radio show twice, saying, "They always wake me up." $6-$18. wexarts.org 
'Carmen,' Sept. 29 & Oct. 1 
Southern Theatre 
Georges Bizet's French-language opera may have been first performed in 1875, but Opera Columbus is betting that the nearly 150-year-old warhorse has fresh life and renewed relevance with a thought-provoking new production. Starring Ghanaian-American mezzo-soprano Tesia Kwarteng in the title role of the Spanish Romani woman, the company says the opera will dig into issues of class and sexuality in ways uniquely relevant to 2023. $14 to $108. operacolumbus.org 
Hitchcocktober, Sept. 29-Oct. 27 
Gateway Film Center 
Over the course of his remarkable career, the Master of Suspense accumulated more than 50 directorial credits, so attendees of this annual film festival celebrating his work can always expect something surprising each year. For the 2023 edition, several rarely revived Hitchcock films—including "Stage Fright" and "Suspicion" on Sept. 29 and "The Wrong Man" on Oct. 6—will be shown alongside such widely hailed masterpieces as "Rear Window" (Oct. 20) and "Psycho" (Oct. 27). Most will be presented on either 35mm prints or in 4K restorations. Ticket prices vary. gatewayfilmcenter.org 
Opportunities to Give Back 
Sept. 13, Amp Up the Arts 
Singer-songwriters Colbie Caillat and Gavin DeGraw will headline this annual benefit at the Hinson Amphitheater. Ticket costs include dinner and drinks, with proceeds supporting programming at the New Albany venue. newalbanyfoundation.org 
Sept. 30, Blast 
Pair cocktail attire with your favorite kicks at COSI's annual "sneaker ball," which supports the science museum's day-to-day education programs. Drinks, food, music and dancing are also included, as well as special access to COSI exhibits. cosi.org 
Sept. 30, Gravel Day Volunteers 
Pelotonia is seeking volunteers to support riders during its new fall experience, Gravel Day, a tour of picturesque Southeast Ohio gravel roads. Opportunities include first aid, mechanical assistance, food and beverage, and rider check-in. pelotonia.org 
This story is a combination of our Fall Arts Guide and the Datebook feature from the September 2023 issue of Columbus Monthly.