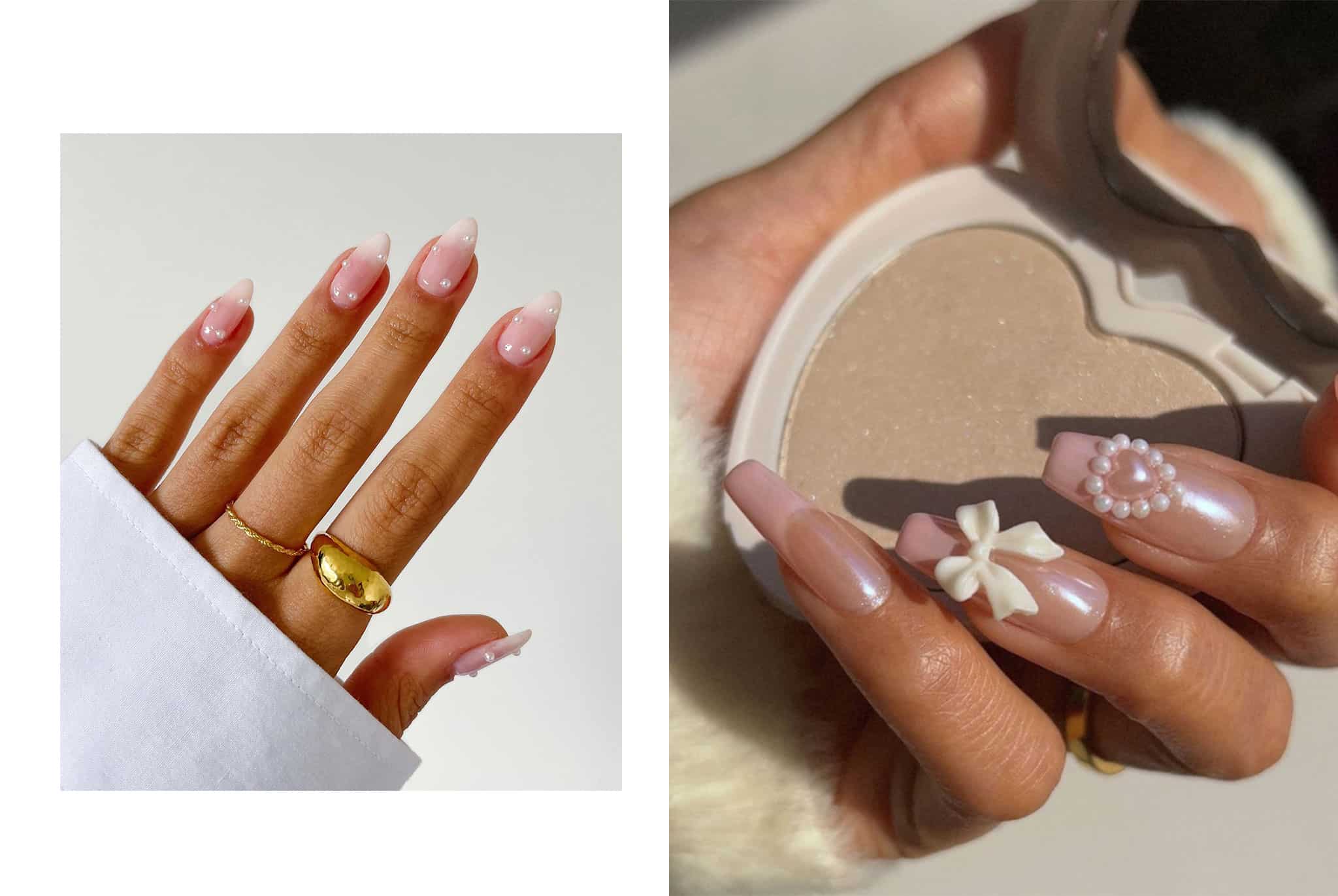 As Valentine's Day approaches, we're seeing an influx of nail art inspiration floating across the internet landscape. If there's one style we can't help but spot again and again, it's the 'coquette nails' that have become TikTok's latest craze. They tap into the divine femme trend that has been swirling across the platform since May last year.
Some people might find talk of nail art all polish and acetone, however sometimes what's going on on your paws signals something greater. This trend in particular elicits a light feminine woman and harkens back to a traditional idea of femininity. The look and feel of this aesthetic date back to the regency era when women began taking advantage of their female seduction powers. If the 8 billion views, 'coquette' has garnered is anything to go off (or maybe it was Bridgerton) people are reaching for a bit of that feminine mystique again.
How to get coquette nails
Coquette nails are soft and flirty with pastel shades and metallic finishes. To achieve this look, start off with a sharp XXL nail, with a pale base and embellish with jewels, pearls and bows. The shape is usually oval or almond. You can also opt for a more 2D approach with pale skies, clouds, or soft pink swirls.
Here are a few of the nails circling right now for your perusal.
If you're looking for inspiration for your next set, set your sights on the french vanilla manicure people can't get enough of right now.