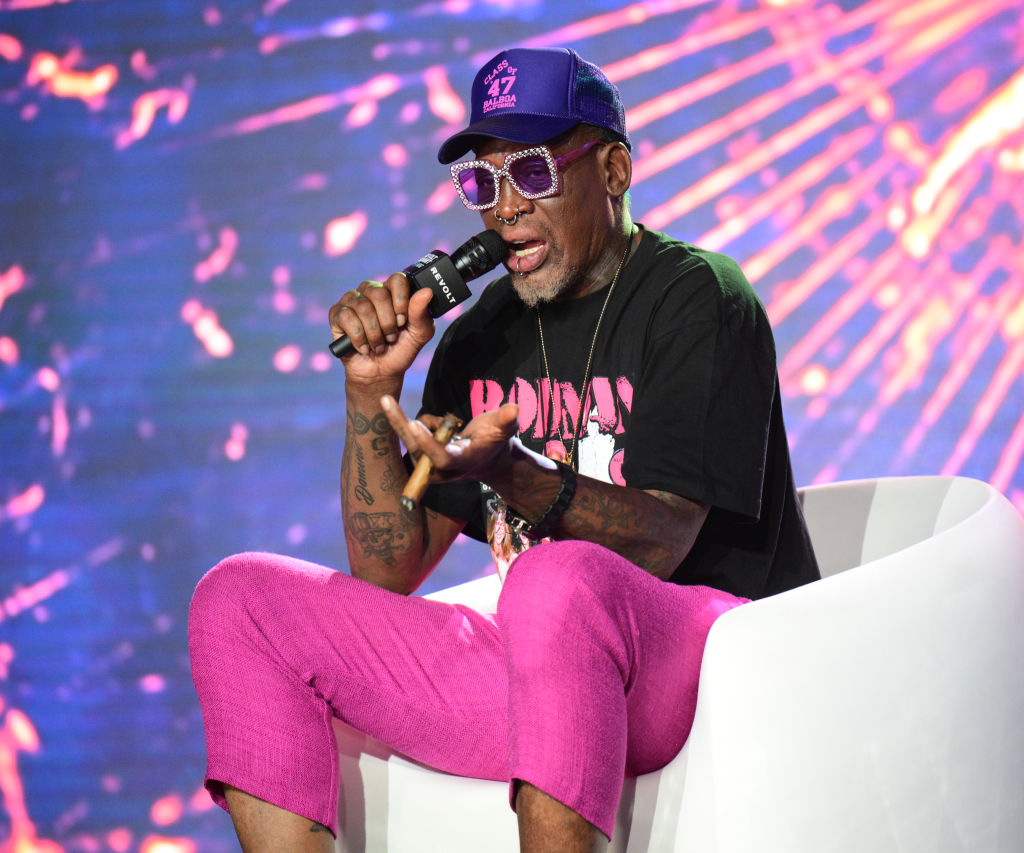 Last month, Dennis Rodman drew headlines for his latest tattoo. It was a very prominent tattoo of his girlfriend's face. Rodman showed it off on social media with the caption "Start your own legacy when you're God favored." Meanwhile, his girlfriend can also be seen in the video, inspecting the tattoo approvingly. Speaking with TMZ, Yella Yella, explained her reaction to the tattoo. "I actually told him not to do it. I'm like, 'What're you doing!'" Even while he was getting the procedure done, Yella Yella claims that she was calling him "crazy" and a "wild boy." Furthermore, she claims that the large tattoo was initially meant to be even larger.
However, Rodman stood firm and defended the tattoo. "This is my last dance with a woman," Rodman explained. "She's very lovely," he added. "And I thank her for loving me the way I am — and that's why I did it for her." Well, Rodman's taken this a step further, showing off some new Yella-inspired ink in a slightly more intimate location.
Read More: Pete Davidson and Chase Sui Wonders reportedly break up
Rodman Gets New Butt Tattoo
Hitting a parlor in Florida, Rodman settled in for a lengthy session to get a tattoo on his ass. Once again he opted for an image of Yella's face, also adding his own likeness alongside it. Again, Yella has said that she had no idea that this was the plan when they hit up the parlor late at night. She is yet to provide her full reaction to the new ink.
It's just the latest wild thing the former NBA star has done. After the collapse of the Bulls' 90s dynasty, Rodman bounced around the NBA, as well as international leagues. His career finally came to an end in 2006 after a brief stint with the Brighton Bears in Brighton, England. Since then, he's been known for a variety of things. He became an unofficial emissary to North Korea during the Trump administration. His frequent trips to the famously isolationist country, as well as his friendship with Kim Jong-Un, even led to speculation that Rodman was a CIA asset. Beyond that, Rodman's daughter Trinity is a star in her own right. She currently plays professional soccer in the NWSL and for the US Women's National Team.
Read More: Bianca Censori seen almost naked again in Italy
[via]