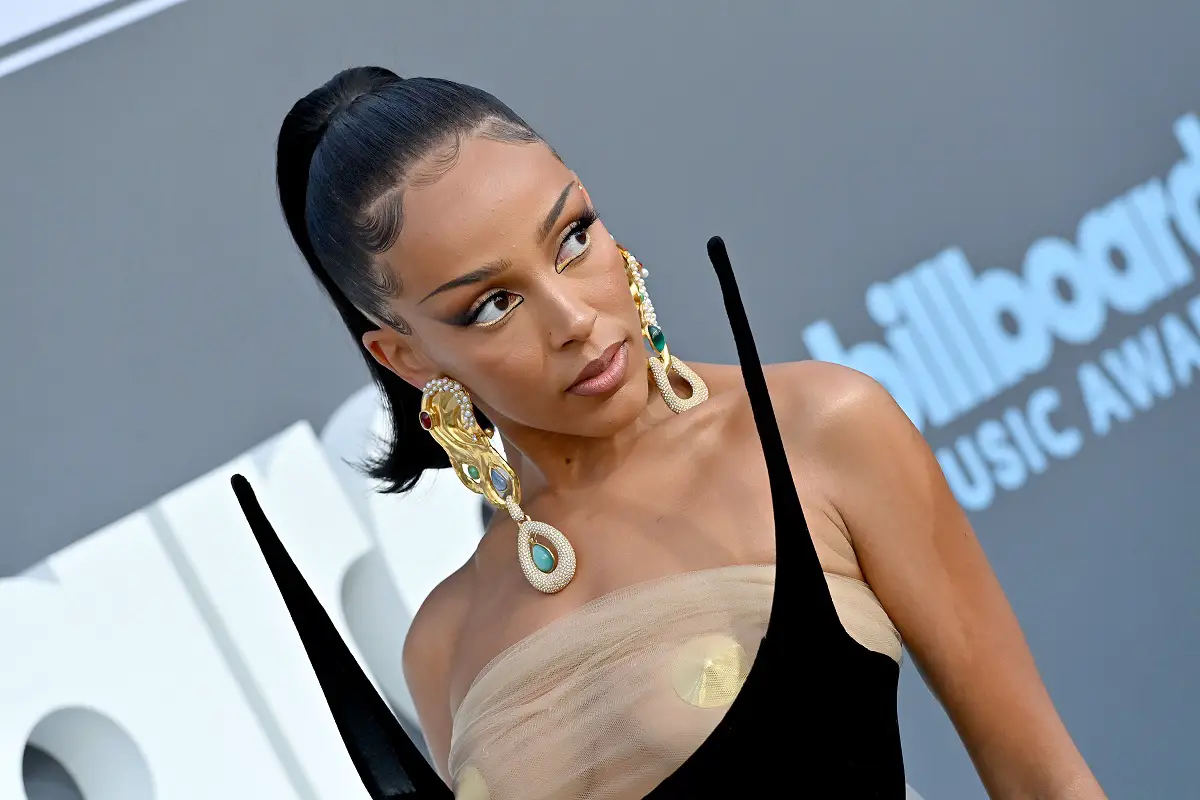 The streak is over. Doja Cat's "Paint The Town Red" became the first rap release to earn the honor of being the most popular song in America this year.
"Paint The Town Red" rose two spots to No. 1 on the latest Billboard Hot 100 chart. Doja Cat ended the longest break for a rap song to top the weekly rankings in over two decades.
Nicki Minaj's "Super Freaky Girl" was the last rap song to lead the Hot 100 in August 2022. That 54-week gap between chart-toppers for the genre was the lengthiest since a 79-week interval in 2001.
"Paint The Town Red" also gave Doja Cat her second Hot 100 leader. She previously reached the pinnacle of the chart with 2020's "Say So" featuring Nicki Minaj. That single had a one-week reign.
In addition, Doja Cat added her name to a very exclusive list of female rappers to have multiple Number Ones on the Billboard Hot 100. Only Megan Thee Stallion (2), Nicki Minaj (3), and Cardi B (5) have also reached that feat.
Doja also joined Megan, Cardi, and Latto as the only female rappers to have a No. 1 on the Billboard Global 200 chart. Latto had the most popular song in the world for seven weeks in 2023 as a feature on "Seven" by Jung Kook.
The Pop record "Seven" peaked at No. 1 on the Billboard Hot 100 chart as well. That made Latto the first rapper, male or female, to have a No. 1 single in 2023. Doja Cat is just the second rapper to top the Hot 100 this year.
Tonight (August 12), MTV will present the 2023 Video Music Awards. Doja Cat is scheduled to be part of the ceremony's lineup of performances. She also earned six nominations, including nods for Artist of the Year, Video of the Year ("Attention") and Song of Summer ("Paint the Town Red").