Hip Hop turned 50 this week, and like LL Cool J said, don't call it a comeback. It has been here for years. As a genre, hip-hop was only supposed to last ten years, "they said," but today it is the most downloaded genre in the world and one of the highest grossing.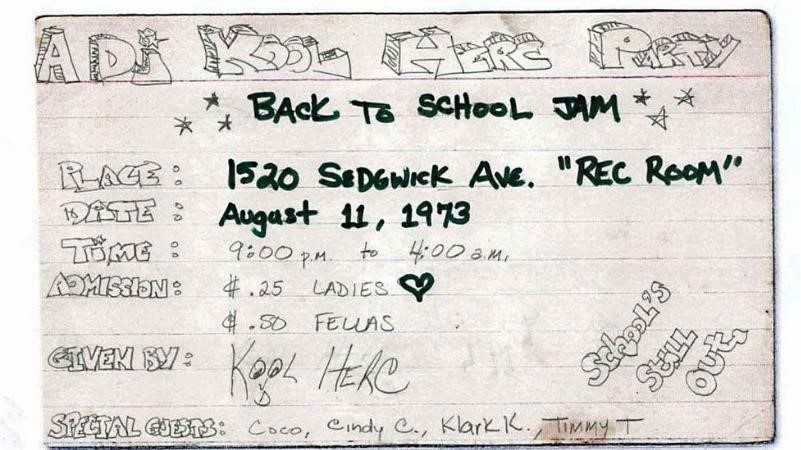 What started as a back-to-school jam DJ Kool Herc (Clive Campbell) and Cindy C. (Cindy Campbell) gave on August 11, 1973, in the recreation room at 1520 Sedgwick Avenue changed the world. New York's West Bronx Apartment was at the intersection between colonial-political neglect, the social policies of "urban renewal," and teenagers creating something out of nothing. The ingenuity of splitting two records to elongate the breakbeat was/is brilliant. It kept the party going and gave way to the b-boy/b-girl (breakdancer), the MC, and the artist to compose and construct their genius. The homogeneous mixture of the four became the foundational elements of Hip-Hop. Teenagers' conscious expression through DJing, breakdancing, MCing, and graffiti narrated a map of consciousness that is and should be studied.
This week I interview three distinct yet versed historians and consumers of the genre, Professor Manon Voice (Butler University), Dr. Patrick Jones (Senior Vice President of Leadership and Equity Mind Trust/Knowledge Reigns Education Group), and Artist Gary Gee (Art by Gary Gee).
As the first professor of Hip-Hop at Butler University's School of Music, Manon Voice shares the pedagogy of the genre by adding knowledge as the fifth element. She shares how Hip-Hop has evolved and how each element has become individual commodities creating pathways for more to engage and access. Building on the concept, Artists and Hip-Hop Historian Gary Gee adds, "Hip-Hop is a lifestyle, not just music or art." The culture of Hip-Hop is expansive and crosses boundaries while simultaneously breaking barriers. The influence of hip-hop as a lifestyle has embedded itself culturally in every genre of music, from classical to country. The impact of hip-hop culture has shaped language, art, fashion, technology, media, entertainment, dance, education, politics, and everything in between. Its reach exceeded the initial deterrents and is now being studied at MIT and Harvard University, respectively.
But learning how one meets Hip-Hop as a genre or how a particular song impacted them is always interesting, so in response, Dr. Jones raps (in cadence), Outkast, Babylon, "I came into this world high as a bird/From second-hand cocaine powder/I know it sounds absurd/I never tooted, but it's in my veins…" He expresses how he had never heard anybody be that introspective in a song and how powerful that was." Jones continues by saying, "That album [Outkast ATLiens] changed my life [and gave insight] on what a rap album could be."
Dr. Jones's reaction has been witnessed in Congress with Indiana's very own Representative Andre' Carson, who boasts of being a battle emcee when speaking or thinking about the genre. News anchors and reporters have weaved hip-hop lyrics into segments or during live broadcasts. Sportscasters live by the catchy language rappers create in songs or poems to move their proliferation of sports plays.
As Indianapolis prepares for the return of Chreece, the city's independent hip-hop festival, after a three-year hiatus, national and local acts will share their contributions to the genre. The festival will also acknowledge and pay tribute to Indiana legend DJ Indiana Jones, whom we grieved as a community in 2020.
As the genre continues to evolve, so has the respect of it. It could be its longevity or its profitability; either way, there is no denying hip-hop. It is as present as it is vital to the innovators and influencers who create content for all to consume. Today is the acknowledgment of Hip-Hop as a global phenomenon; thank you for creating a lane for the poets, writers, and artists who narrate and keep us abreast of the social and political happenings of the world. Thank you for giving voice to the seen but unreported travesties of the world. Thank you for finding joy amid the pain. Happy Birthday, Hip-Hop!
Poem
I love HIP-HOP.
We taught our children to read, using Tupac.