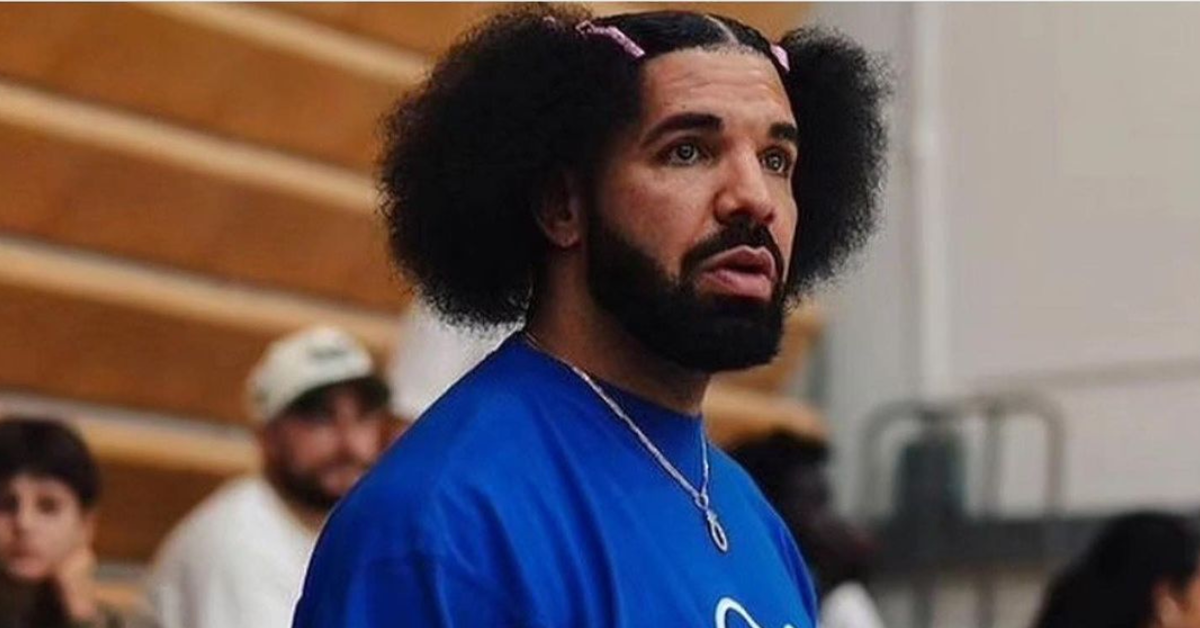 When it comes to style, many of today's rappers rise to the occasion, and when it comes to hair, Drake certainly stands out. From his Certified Lover Boy haircut to his many braid-ups, there's no doubt the king of the 6ix loves a good hair change.
At a recent community ball game, Drake debuted his latest 'do. Wearing his hair au natural in a fro style middle parted pinned at the sides by pink parting clips, one could speculate he was in the middle of a braid up before remembering prior commitments, but it's more likely this is just another look at Drake's creative expression.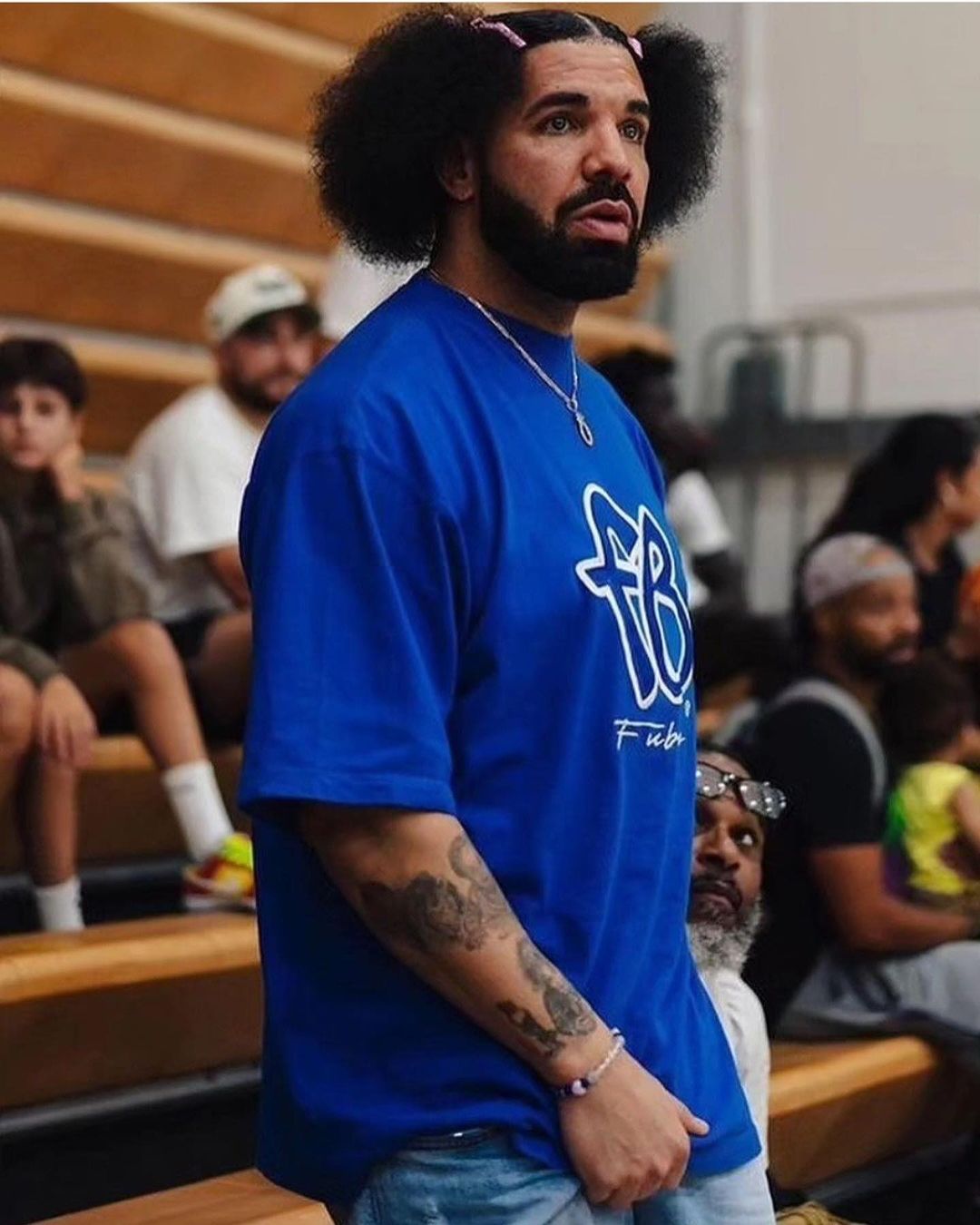 The pink clips in his hair were complemented by the bright royal blue of his vintage Fubu tee which he paired with light wash denim and custom PDF sneakers made in collaboration with Silni.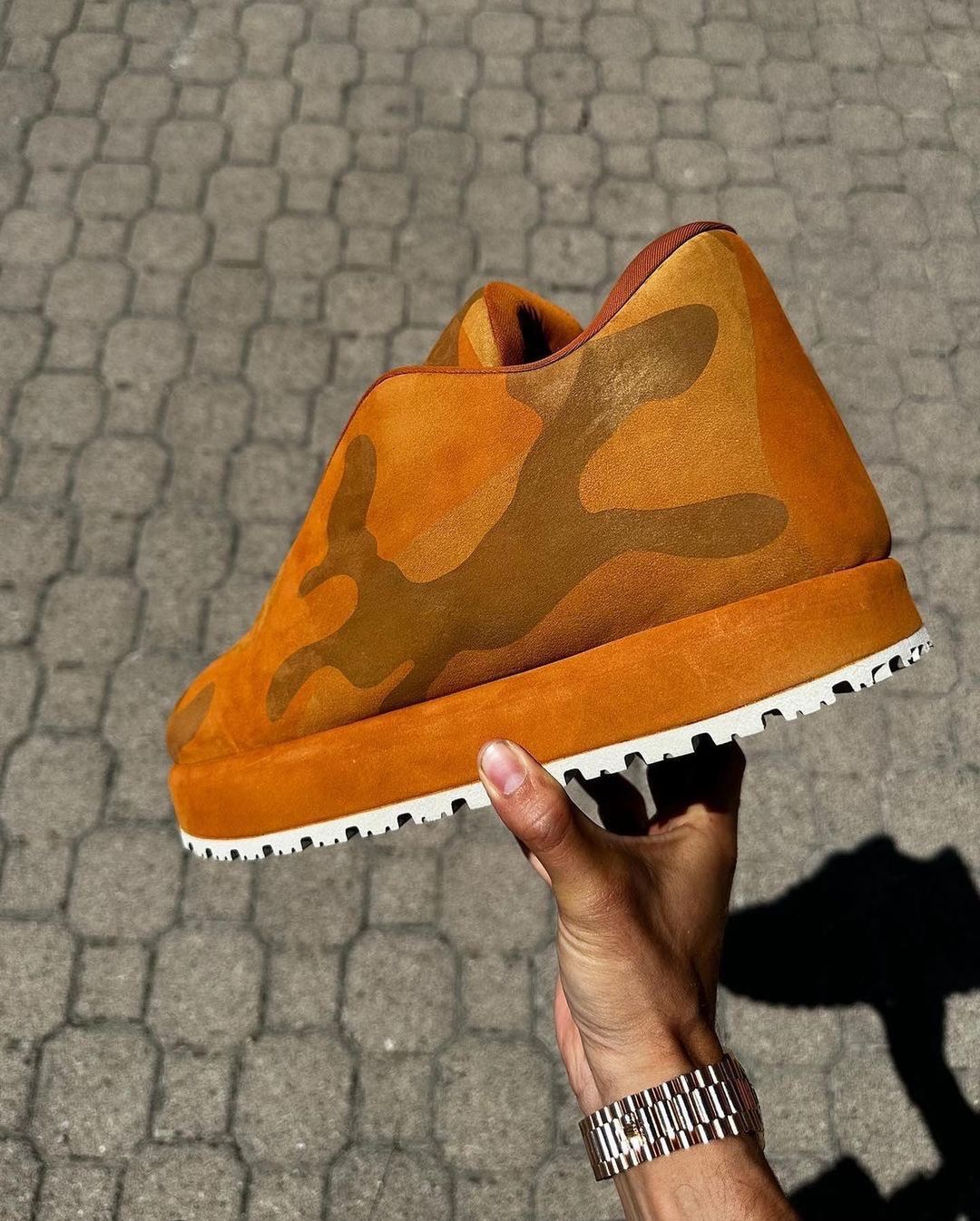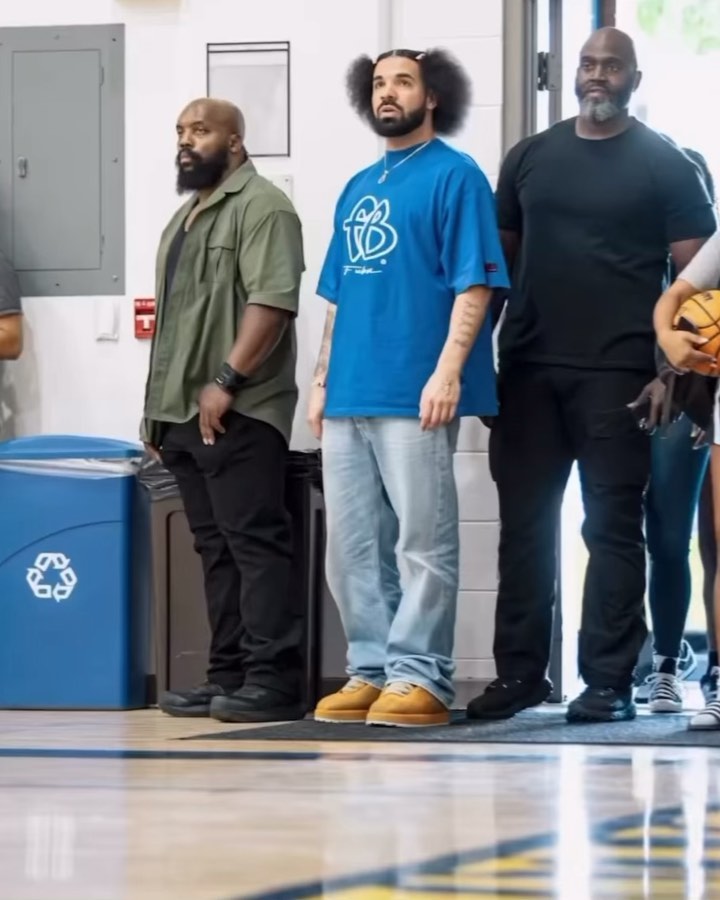 With voluminous hair and shoes, could this be what Drizzy meant when he said he's doing it big, bigger than he's ever done it?