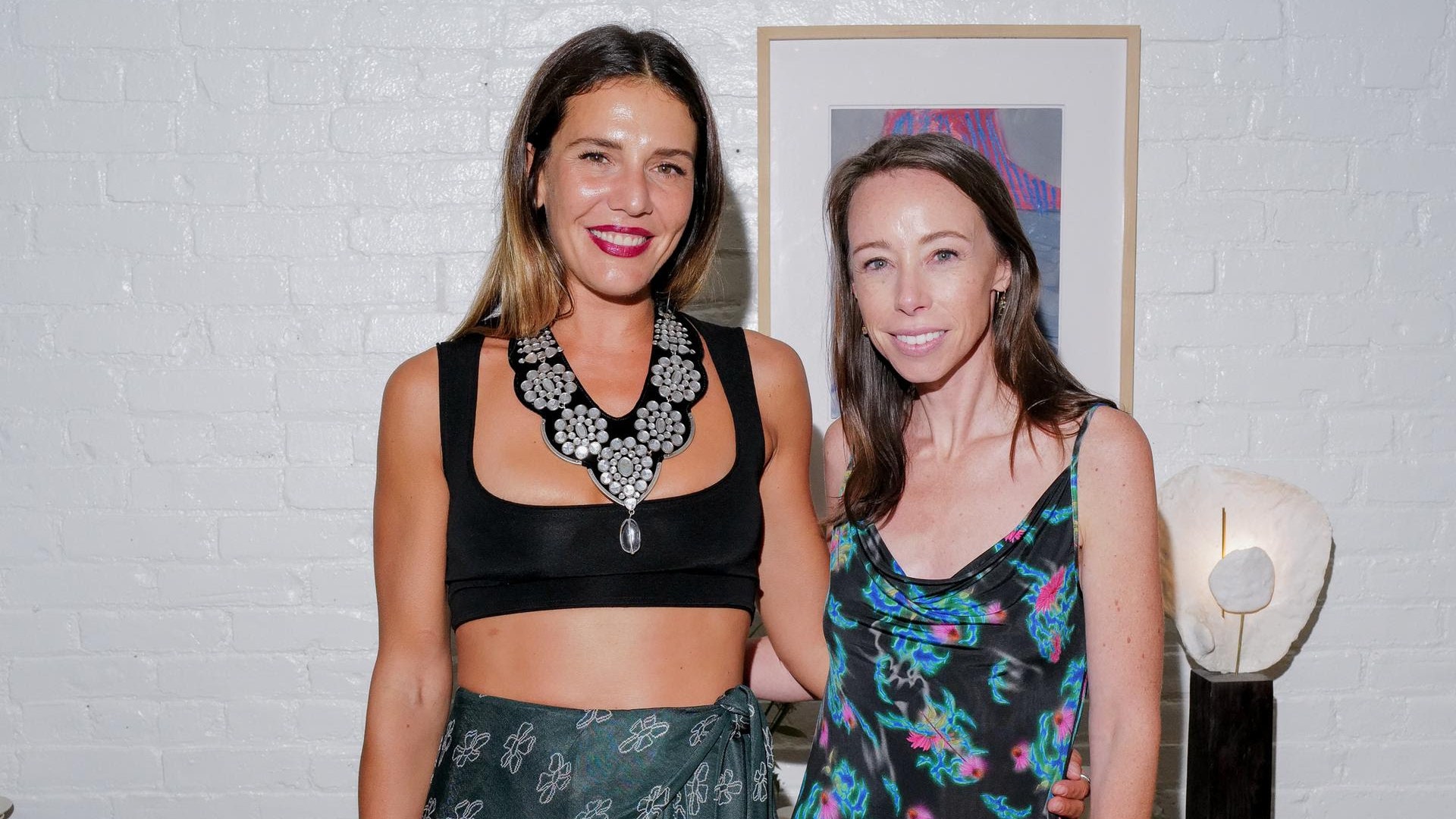 On Thursday evening at 7 pm, on the first proper day of New York Fashion Week, Nordstrom regaled the launch of Margherita Maccapani Missoni's surnamesake label, Maccapani, among friends, lifelong business partners, and the fashion set.
Rickie De Sole and Margherita Maccapani Missoni, two fashion industry veterans from adjacent but coinciding worlds, always find a way to make time for the paramount pieces of life, despite hectic schedules and daily duties. First and foremost, they're both mothers—with a dedicated, hard-to-juggle, balance of both. That fact was cemented around the room throughout the evening as guests took the elevator to the fifth floor for cocktail hour on Walker Street.
It comes as no surprise, given their shared affection for balance and ease, that De Sole and Maccapani Missoni joined forces when launching Maccapani at Nordstrom. The Italian Knitwear Scion created the brand with a fundamentally female point of view. Maccapani, which is her true family surname, is based on authenticity and is devoted to the comfort and practicality of women. "I adapted to another aesthetic with Missoni, and this is for myself. This is actually me," Maccapani Missoni explained. "I like and want clothes that make sense in life, and follow women's lives instead of dictating them. These pieces are meant to accompany you from morning to evening—from yoga to office hours, to dinner." As she dove into the wearability of the brand, a concept at the forefront of the fashion industry post-Covid, she pulled up her high-slit skirt, which featured cycling shorts beneath. "These pieces will be as functional as streetwear, but never borrowing from menswear or athleisure. It will remain very feminine, very curated, and put together, but comfortable and versatile." The versatility of the modern, everyday woman is her footing.
"I'm so excited that we're launching Maccapani in our emerging designer division at Nordstrom. So as of today, you can come to Nordstrom to shop for it!" De Sole exclaimed with a toast, followed by a round of cheers before a family-style dinner, self-serve, by Tiwa Select. The menu included heirloom tomatoes with feta cheese and a mint vinaigrette, Maftoul with herbs and pine nuts, and Amish chicken cooked with oyster mushrooms and pointed cabbage—a dish that tasted comparable to a cozy cup of homemade chicken noodle soup.
To celebrate the launch, De Sole and Maccapani Missoni filled the Tribeca space with a fashionable crowd. Crisp orange wine and margaritas poured as partygoers moved around the room, effortlessly embellished by Field Studies Flora's artisanal blooms, embraced the calm before the New York Fashion Week storm fully commenced. Zac Posen, Gabrielle Richardson, Chloe Malle, Maryam Nassir Zadeh, Molly Blustein, Reese Blustein, Jordyn Woods, Michelle Li, Noor Elkhaldi, and more were among the curated crowd.