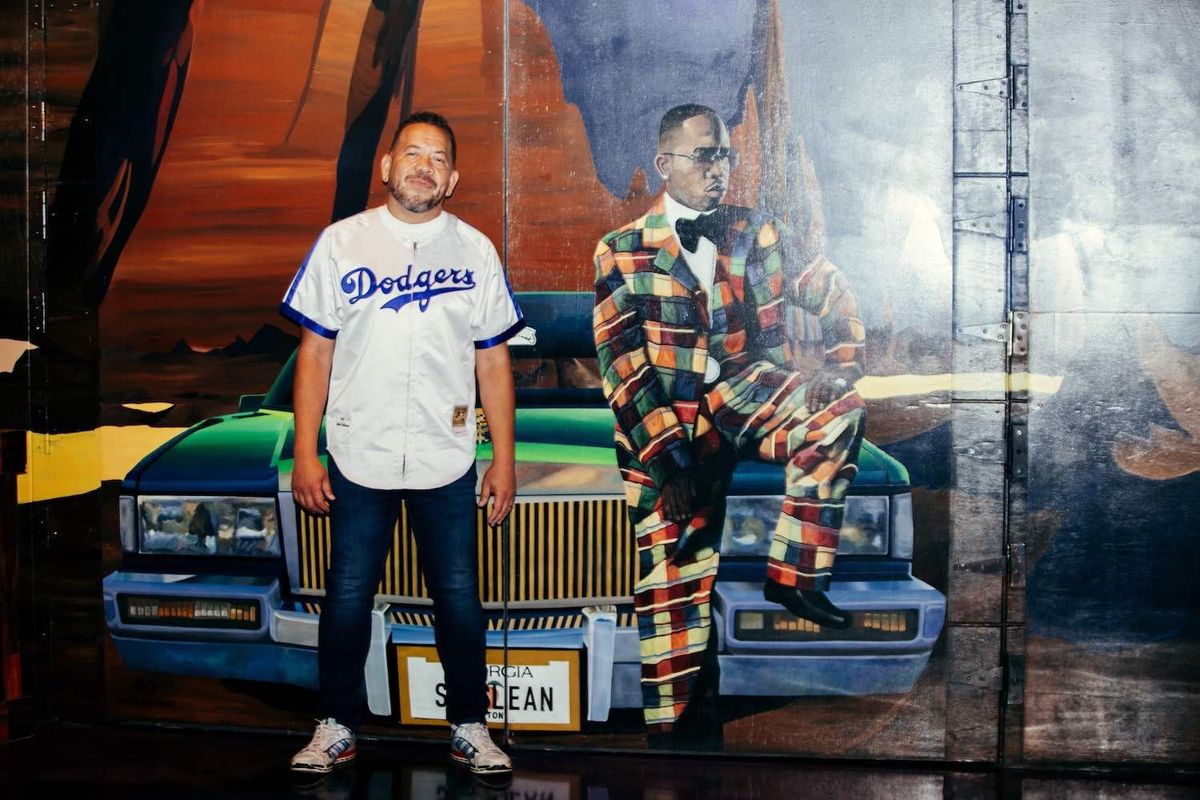 Photo Credit: Ryder
Legendary journalist Elliott Wilson has accomplished so much in his 30-year career. With his work appearing in various publications that include Rolling Stone, GQ, and The Source, along with earning the distinction of editor-in-chief for magazines like XXL and RESPECT, this Queens, New York native can be described as nothing less than an icon in his field.
As the host of groundbreaking shows such as CRWN and the Rap Radar podcast, it is evident that this music industry veteran's influence reaches far beyond the page. Now, he is launching the Elliott Wilson Experience, which will capture the 52-year-old's most intimate conversations with high-profile guests, along with giving viewers a glimpse into Wilson's life and career.
The first episode of the Elliott Wilson Experience features Grammy Award-winning musician and one-half of Outkast, the incomparable Big Boi, followed by future discussions with artists like T.I., DJ Khaled, Rick Ross, and Ja Rule, among others.
Article continues after video.
With Hip-Hop celebrating its 50th anniversary this year, Wilson's new show comes at the most appropriate time possible, and marks the beginning of a new era for this seasoned businessman, adding another facet to his growing list of achievements. By collaborating with Patreon, Elliott has created another way to share and monetize his unique content. He is bringing consumers on a journey with today's biggest and brightest stars, and also showing multiple ways to empower audiences of all backgrounds while providing a blueprint on how to control their own destiny.
What about The Elliott Wilson Experience will differ from your previous work on CRWN or the RapRadar podcast?
The main difference between my previous work and the Elliot Wilson Experience is that this series takes a unique "fly on the wall" approach to capturing my conversations. They can happen anywhere, at any time – whether it be at an artist's studio (Big Boi), a pool party (Rick Ross), or a celebrity golf tournament (Khaled). Each episode gives viewers a front row seat to my everyday life, and my career that has provided me with unparalleled access to the talent who have shaped the hip-hop industry as we know it. 
What went into the decision to have shorter episodes with The Elliott Wilson Experience as opposed to the long form method of traditional podcasts?
It was a conscious decision to have shorter episodes for the series as I wanted the conversations to be concise and impactful. Also, the format is non-traditional and the series isn't overproduced or in a studio, so the conversations are sometimes on the cuff and in the moment. But it's in those moments, where we can capture some great gems – when people are relaxed and in their zone. 
Your feelings on creators of color owning and monetizing their work not being a luxury, but a requirement; can you speak more to that?
In this digital age, it's crucial that creators of color monetize their work and own their intellectual property. Now, we're seeing incredibly dope ideas come from social media – everyone has access to content and there is an audience for you. With that, I believe it's important for creators of color to have the business in place to own their work and live off of it. And it's incredible when you have platforms like Patreon that are doing the work to give creators an opportunity to have new revenue streams for their content and create businesses that will sustain them.
What steps can aspiring creators take in order to maintain control of their work?
There are several steps that aspiring creators can take to maintain control of their work. What I've found is that it's important to have as direct of a relationship with your audience/fans as possible. Some platforms can disconnect you from your fans with changes in algorithm and distribution, but Patreon does not, which is helpful for us to maintain that connection. Additionally, diversify your channels of communication so you don't put all of your eggs in one basket, which can help in diversifying your revenue streams. Lastly, and most importantly, do what you love and show that – your audience/fans will appreciate that tenfold.
What does hip-hop mean to you? And where do you see the genre/culture going in the future?
Hip hop is my life and we will continue to see it thrive. There's been a lot of talk about the rise of female rappers and I see it growing even bigger. To me, Nicki Minaj is the greatest female rapper and Cardi B is the best female rapper currently but they are gonna be faced with a lot of competition. I also feel following the groundbreaking success of Toronto's Drake they'll be more international rap stars like Central Cee having great success in America.
Ultimately, what would you like listeners to take from The Elliott Wilson Experience?
I'm very blessed to say that I've been doing this for three decades. I love what I do, and I'm grateful for the experiences I've had and the relationships I've been able to cultivate with the greatest in Hip-Hop. At the end of the day, I just want hip-hop fans to be able to get a raw and unfiltered look into my life, as well as unprecedented access to the vets who paved the way, as well as new up-and-comers in the game.