General Booty, Oklahoma's backup quarterback, has become an Internet sensation ever since he transferred to the Oklahoma Sooners due to his unique name.
He has taken advantage of his name, leveraging it for several NIL deals. Even though he has barely played for the Sooners, he has become the face of Sooners football.
But is he related to former NFL quarterback John David Booty?
•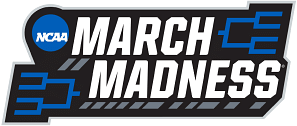 John became famous in 2003 as the first football player to reclassify and leave high school to play college football a year early. He left Evangel Christian Academy early to join the USC Trojans.
He was the backup quarterback to Heisman Trophy winner Matt Leinart before taking the reins in 2006. Booty earned All-Pac-10 first-team honors and led USC to a Rose Bowl win over Michigan.
His performances helped him get picked No. 137 overall by the Minnesota Vikings. Booty had an underwhelming NFL career being waived by the Vikings, Tennessee Titans, and Houston Texans.
John Davis is the uncle to Oklahoma's General Booty and the younger brother to his father, Abram Booty.
The famous Booty family
General Axel Booty was so named because his father, former LSU Tigers Wide Receiver Abram Booty, was obsessed with the military and promised to name his son "General."
Abram was picked in the 2001 NFL draft by the Cleveland Browns.
His uncle Josh Booty was picked No. 5 overall in the 1994 MLB draft by the Marlins and No. 177 by the Seattle Seahawks in the 2001 NFL draft.
Of course, his youngest uncle John David was a Minnesota Vikings player as well.
General Booty, the king of unusual names
Having a unique name can make certain players legends of their sports, and General Booty doesn't want to be known solely for his name.
Just before he joined Tyler Junior College, General commented on his unusual name.
"Obviously my name's an attention-grabber and people like to do headlines with it, but I like to show people with my play that I can back it up, too," General Booty said, "I have done that, I'm going to continue to do that as well, and give them a reason to remember my name."
During his time at Tyler, he threw for 3,410 yards resulting in 27 touchdowns and led them to a 7-5 record before departing for Oklahoma.
The plan for his parents was to call him by his middle name Axel, but he only ever acknowledged anyone when he was called General and it stuck.
General has certainly established himself as possibly the most famous Booty in a family full of high-achieving football stars.
Edited by Abhimanyu Gupta