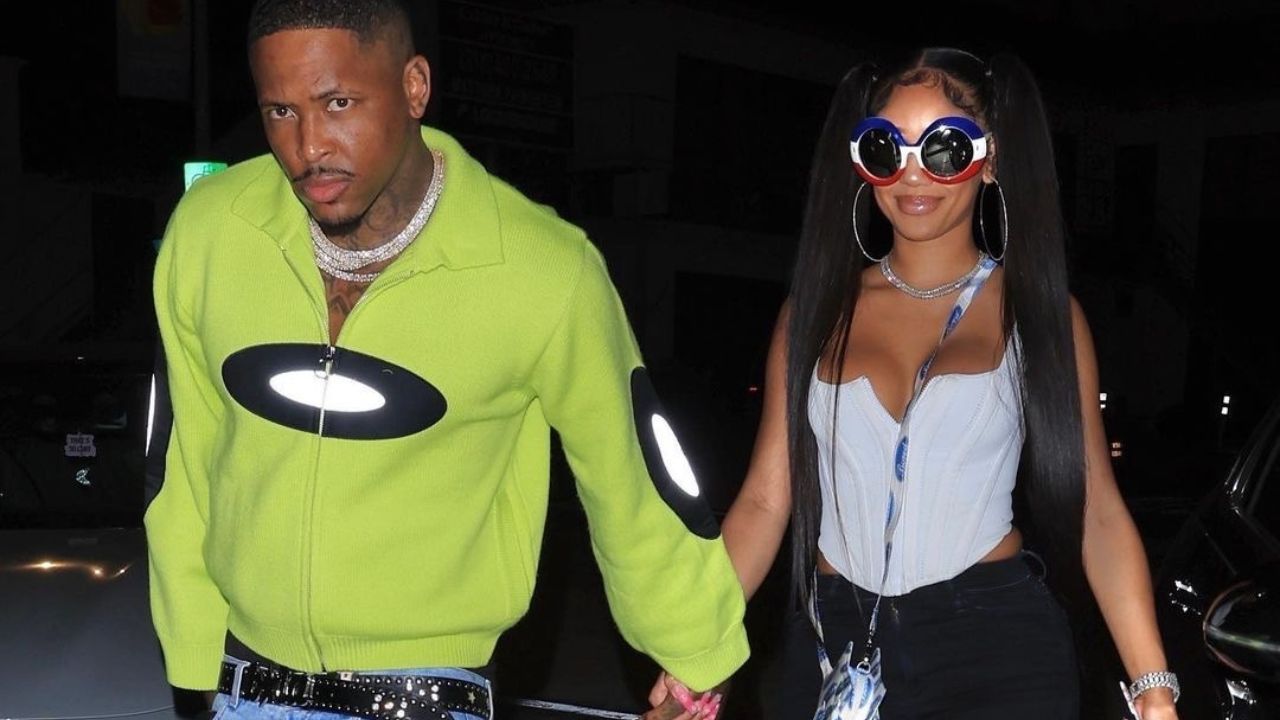 Quavo and James Harden who? It looks like Saweetie and YG have officially solidified their relationship with each other as the pair has been seen on a variety of different dates in Los Angeles.
Initially we thought their unison was potentially a publicity stunt or a business deal as their relationship came out of the blue, however 3-months in and they still seem to be smitten with one another.
The couple seemed to be affectionate while walking hand-in-hand leaving Craig's restaurant in West Hollywood earlier in the week and we absolutely adored their get-ups.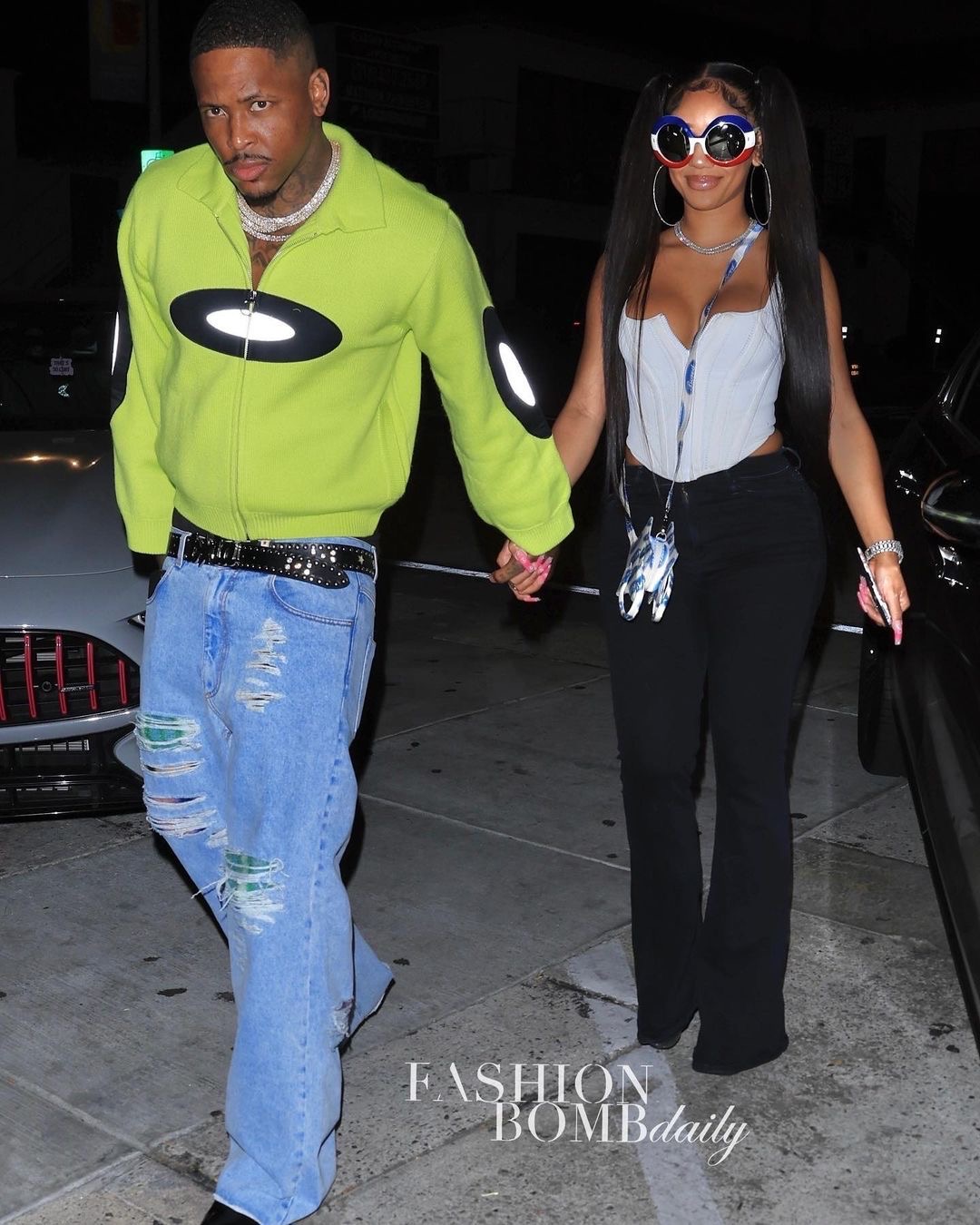 The Compton rapper, 33, lead the way in a lime green zip up knit sweater that had a black and white disc centered and on the sides of his sweater. He opted for distressed baggy jeans with a black studded belt, and was iced out for his 'Icy Girl.'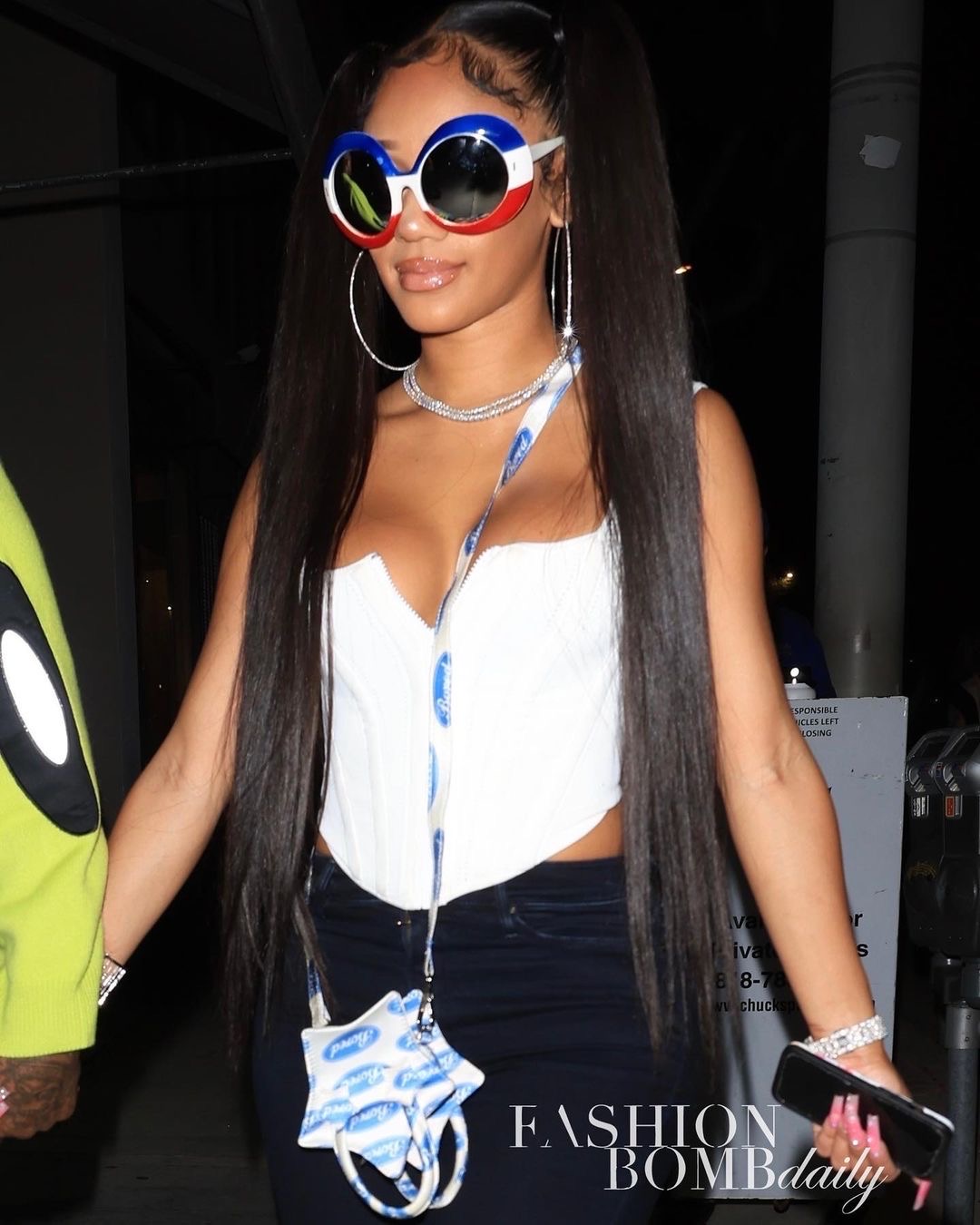 Saweetie, who kept things more simple than usual, wore a white corset top that she styled with black denim flare jeans.
Her bomb accessories elevated her outfit and her red, white and blue Retro Focus shades looked as if she was still in the Fourth of July mode. Not to mention her star shaped Ashley Williams London mini bag that added to her American flag themed ensemble.
She kept things urban with her long pigtails, that were accentuated with diamond hoop earrings. Of course her neck and wrist were frozen with diamond jewels that reminded us that she's all about the bling-bling!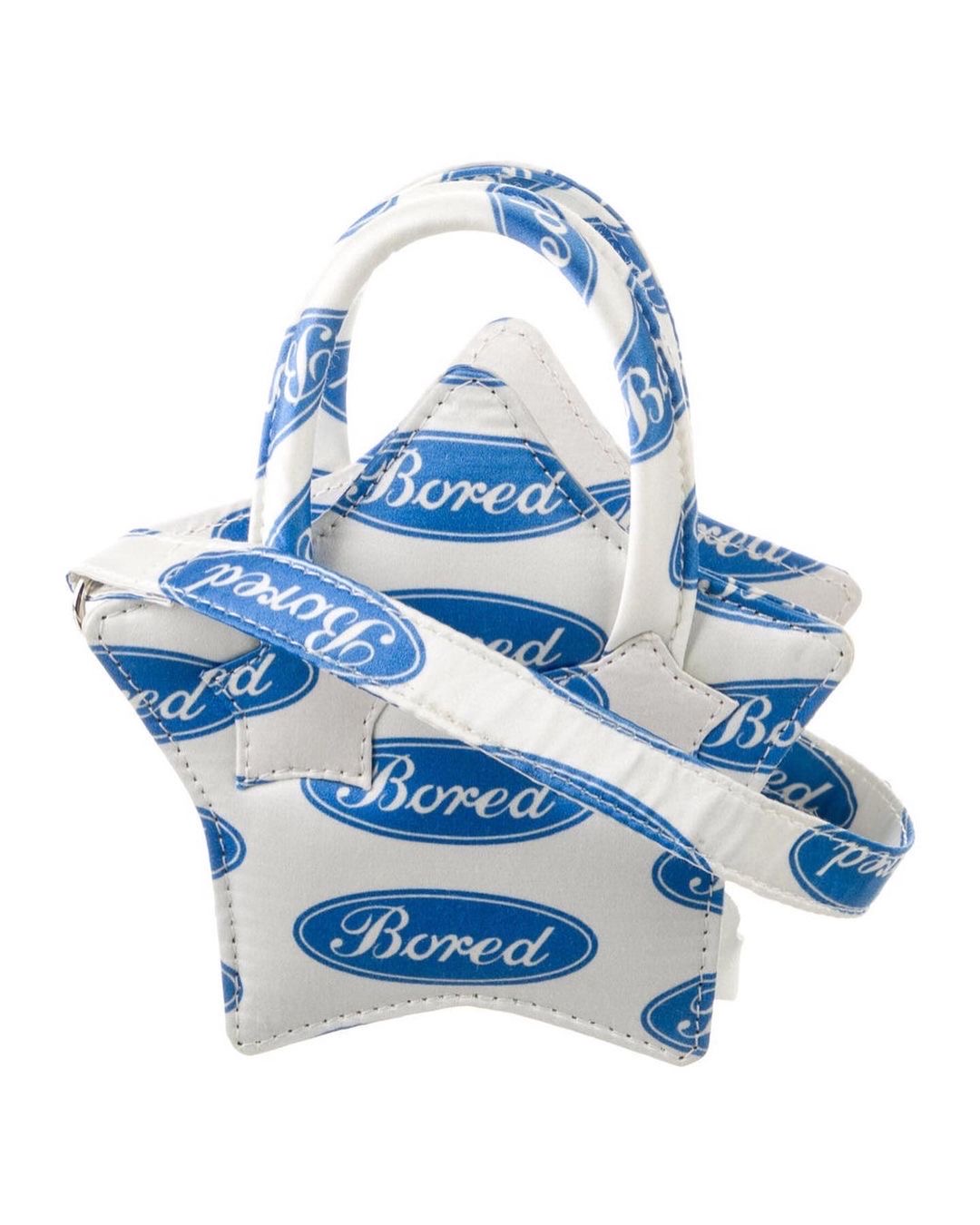 If you're a fan of both rappers, and can't get enough of these two love birds, you'll be happy to know that starting in Fall 2023, YG and Saweetie will be going on tour with rapper Tyga called the "Str8 to the Klub" Tour, so stay tune because Bonnie & Clyde are getting ready to take over the We$t coast.