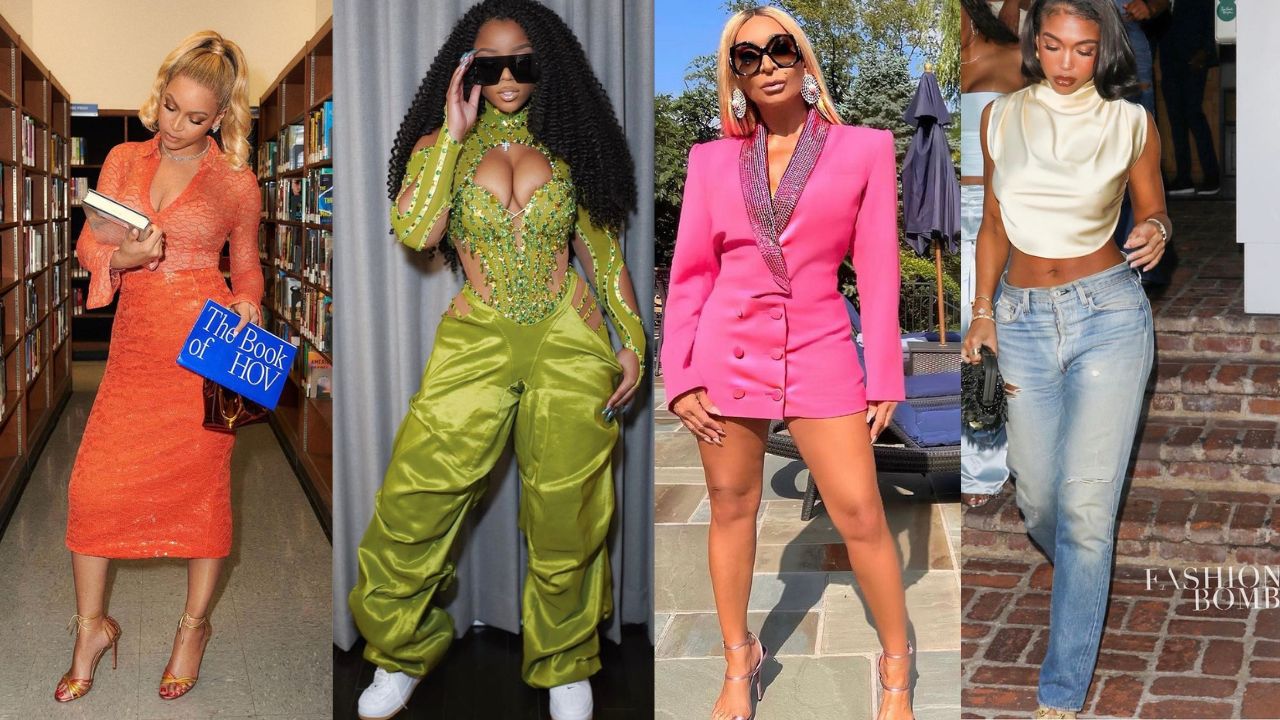 Last week, Celebrities showed up and showed out in a series of looks that we couldn't get over. From Beyoncé serving sexy librarian vibes at the Brooklyn Museum in LaQuan Smith, to her prodigy Chloe Bailey stunning at Broccoli City fest in L.O.C.A, we've curated a list of our top 10 celebrity looks from this previous week.
Among many of the looks, the color pink was a popular vibrant hue since were officially in the era of Barbie with Issa Rae, Karen Huger and Kourtney Kardashian all consequently wearing pink ensembles.
Lori Harvey and Keke Palmer took the denim route, while Sabrina Elba and Amber Rose opted for the exact same Jean Paul Gaultier floral body-con dress.
Below see our favorite best-dress celebs of last week and let us know your thoughts.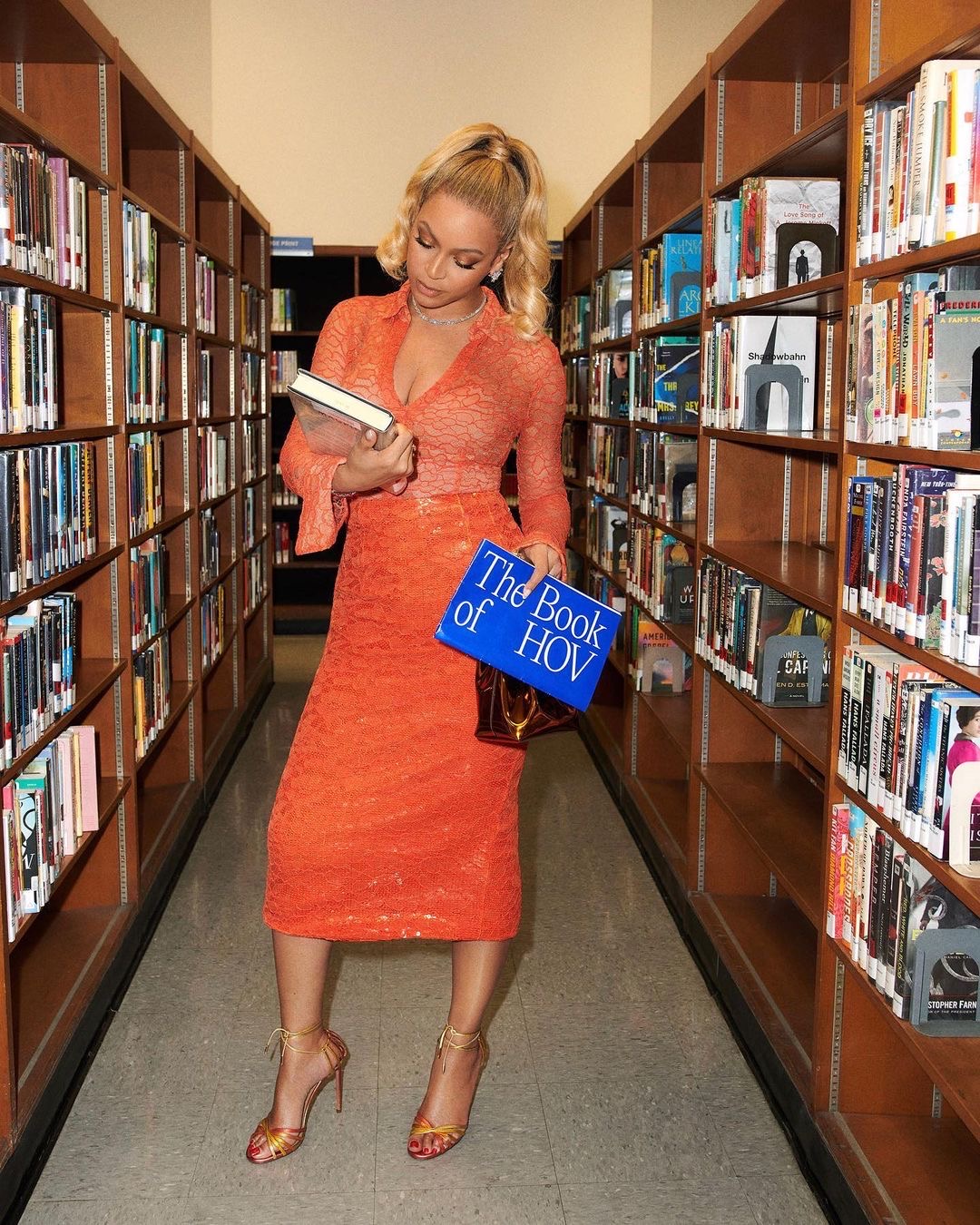 This weekend was all about the celebration of the Book of Hov with the Brooklyn Museum debuting a multimedia exhibition in honor of Jay-Z's global impact on Hip-Hop and media. Beyoncé of course was in attendance and looked fierce in a $920 orange LaQuan lace top.
Her $1,200 orange LaQuan Smith skirt had subtle sequins detailing and her $1,056 Aquazzura heels were perfect for a day at the library as she literally resembled a modern day housewife.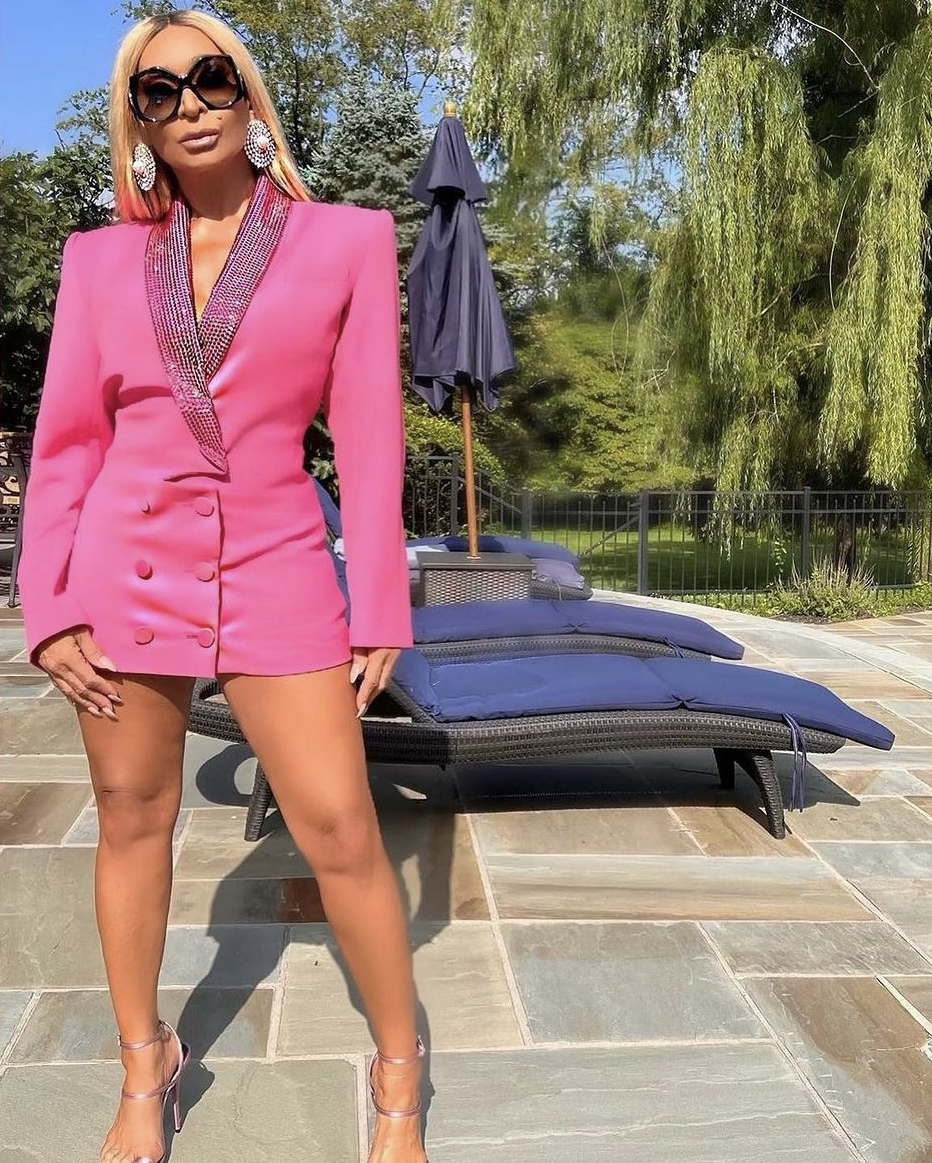 Speaking of Housewives, the Grand Dame Karen Huger looked dynamite in a $3,315 fuchsia pink Area double breasted blazer dress that had rhinestone lapels. Accessorizing with bold statement earrings and oversized shades, Karen looked like the true Diva that she is.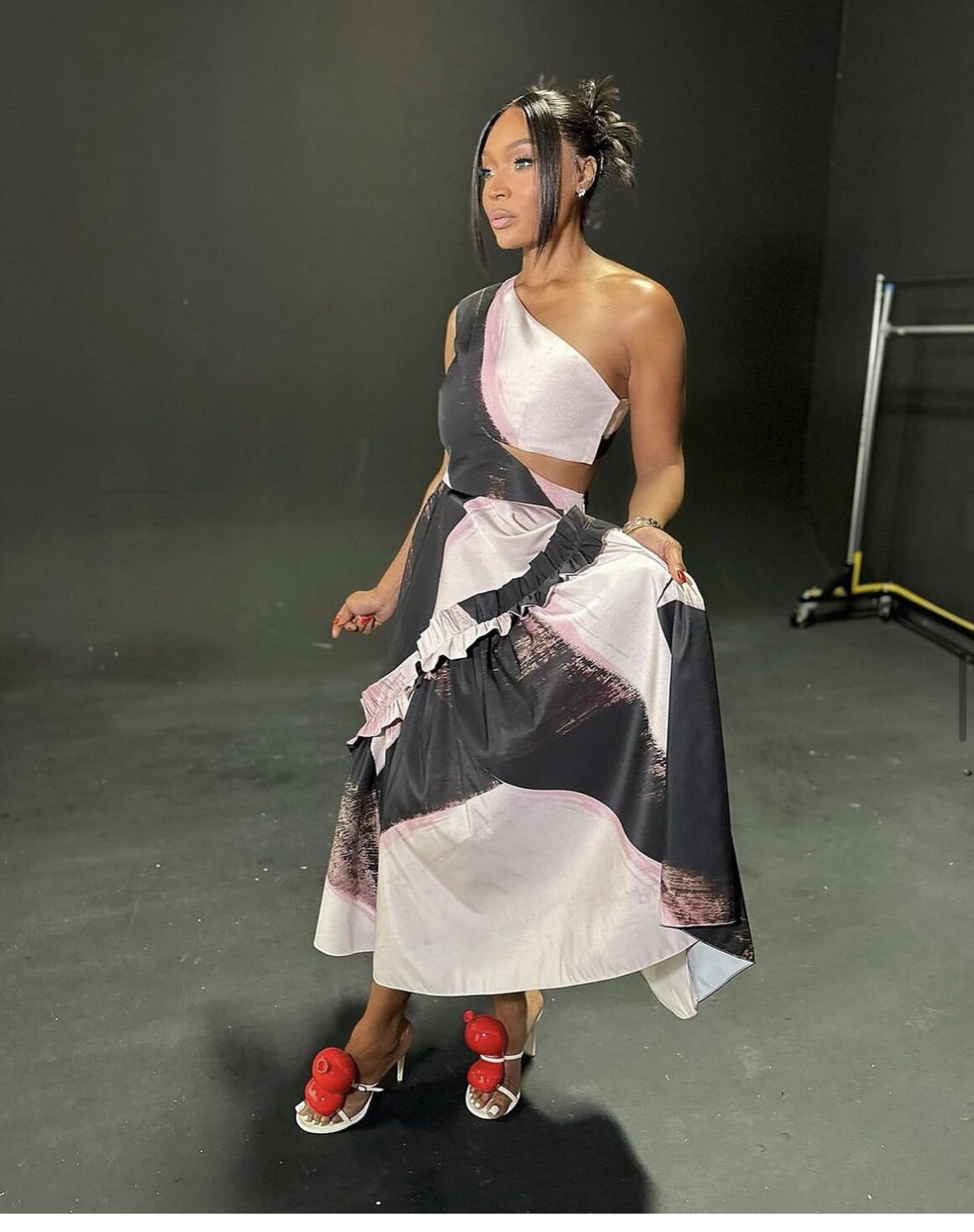 But low and behold, Karen isn't the only Diva apart of the Real Housewives franchise. Real Housewife of Atlanta star, Marlo Hamptons is known for serving a look or two and was spotted on set in a $3,190 pink and black asymmetrical Alexander McQueen dress. Her $1,060 Loewe balloon heels were futuristic and perhaps the best part of Marlo's look.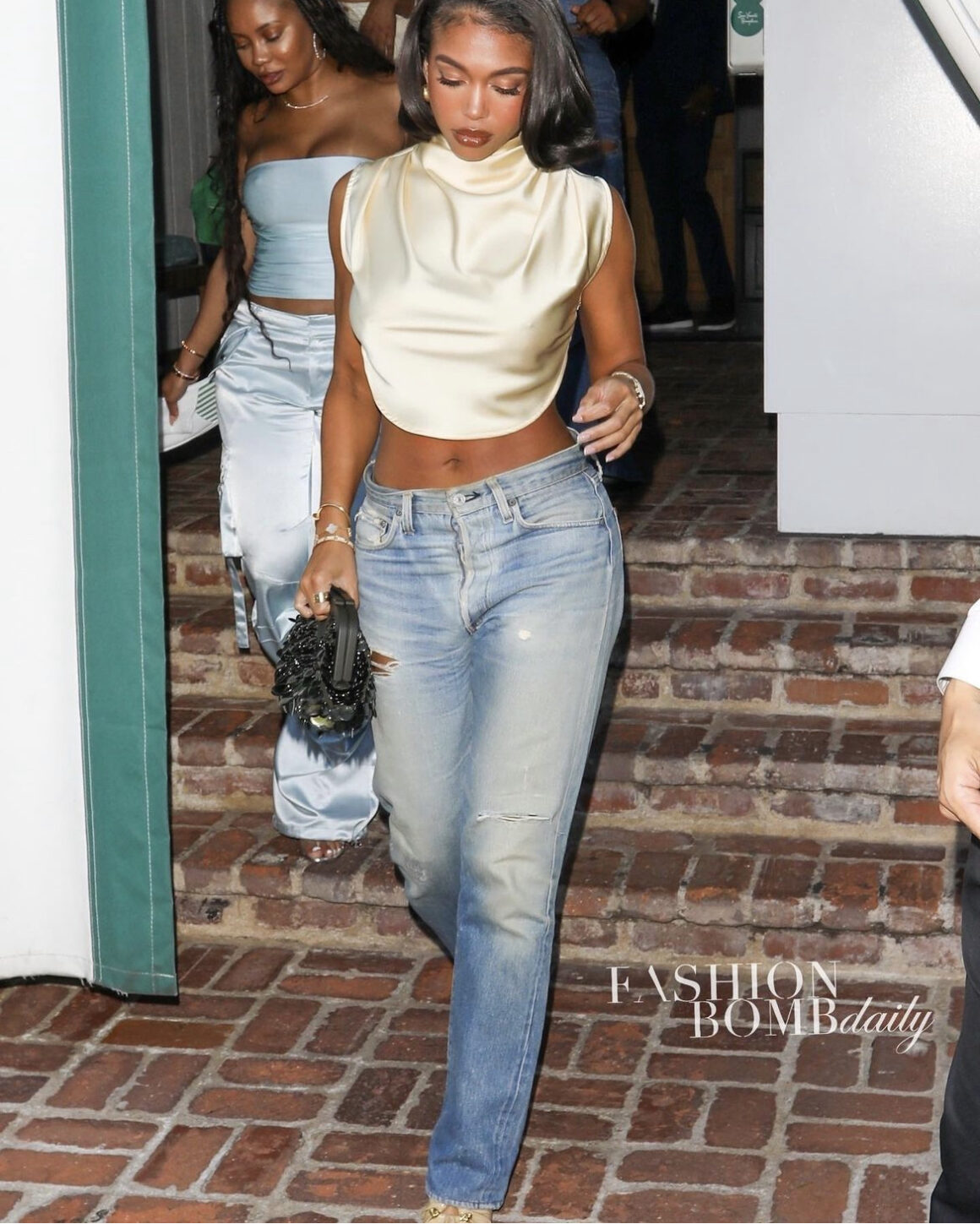 Keeping things understated, Lori Harvey stepped out for dinner with her girlfriend Nicki in a gold cropped Pretty Little Thing satin top that she paired with light denim Levis jeans. Her black $1,350 Bottega Veneta sequin bag, and nude Bottega kitten heels were the perfect accessories to elevate her casual look.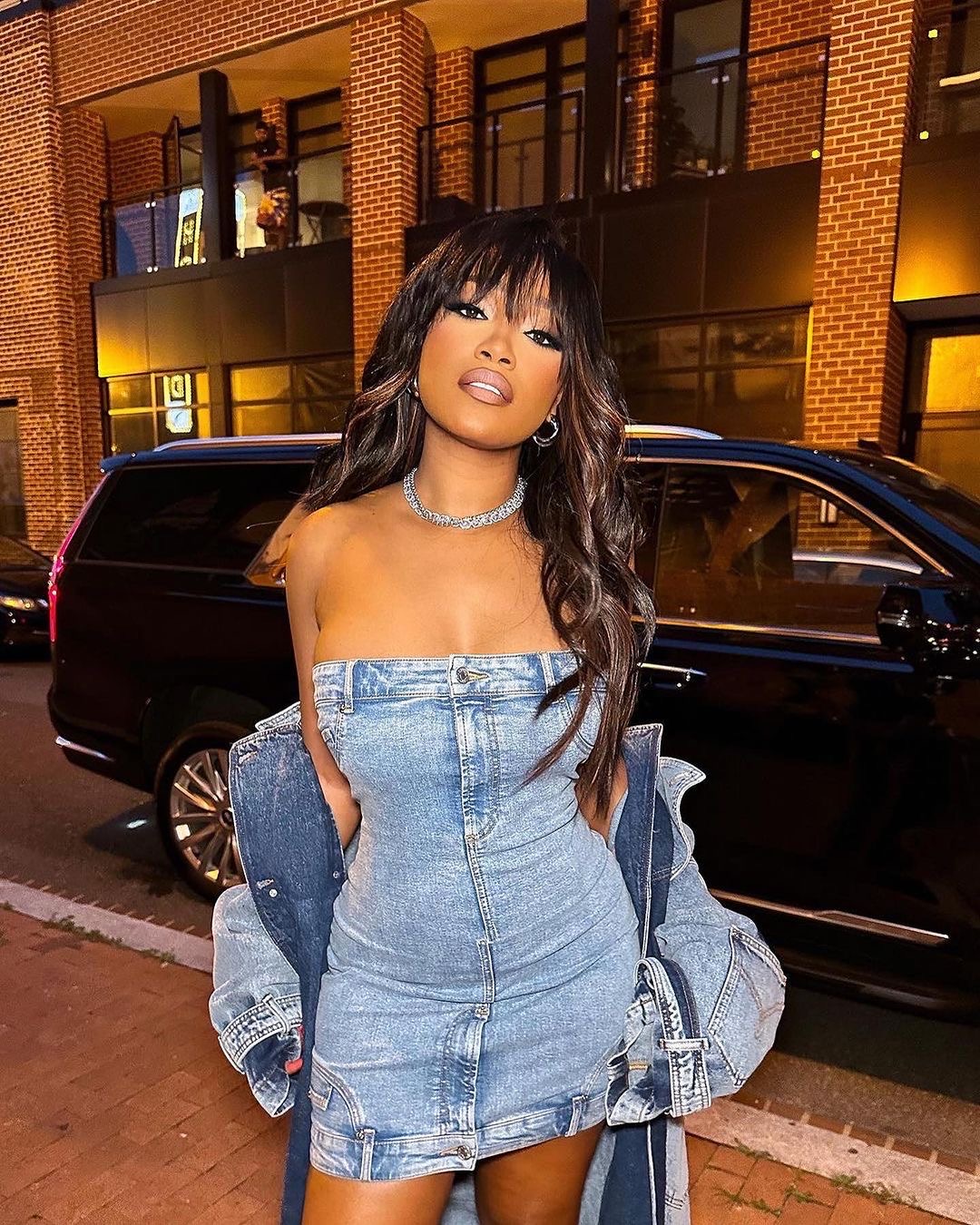 Also opting for denim like Lori was actress Keke Palmer who didn't hold back in her $309 Moschino bodycon dress that she styled with a $795 off-the-shoulder denim trench jacket. We hope her beau Darius wasn't somewhere crying a river.
H.E.R in Marc Bouwer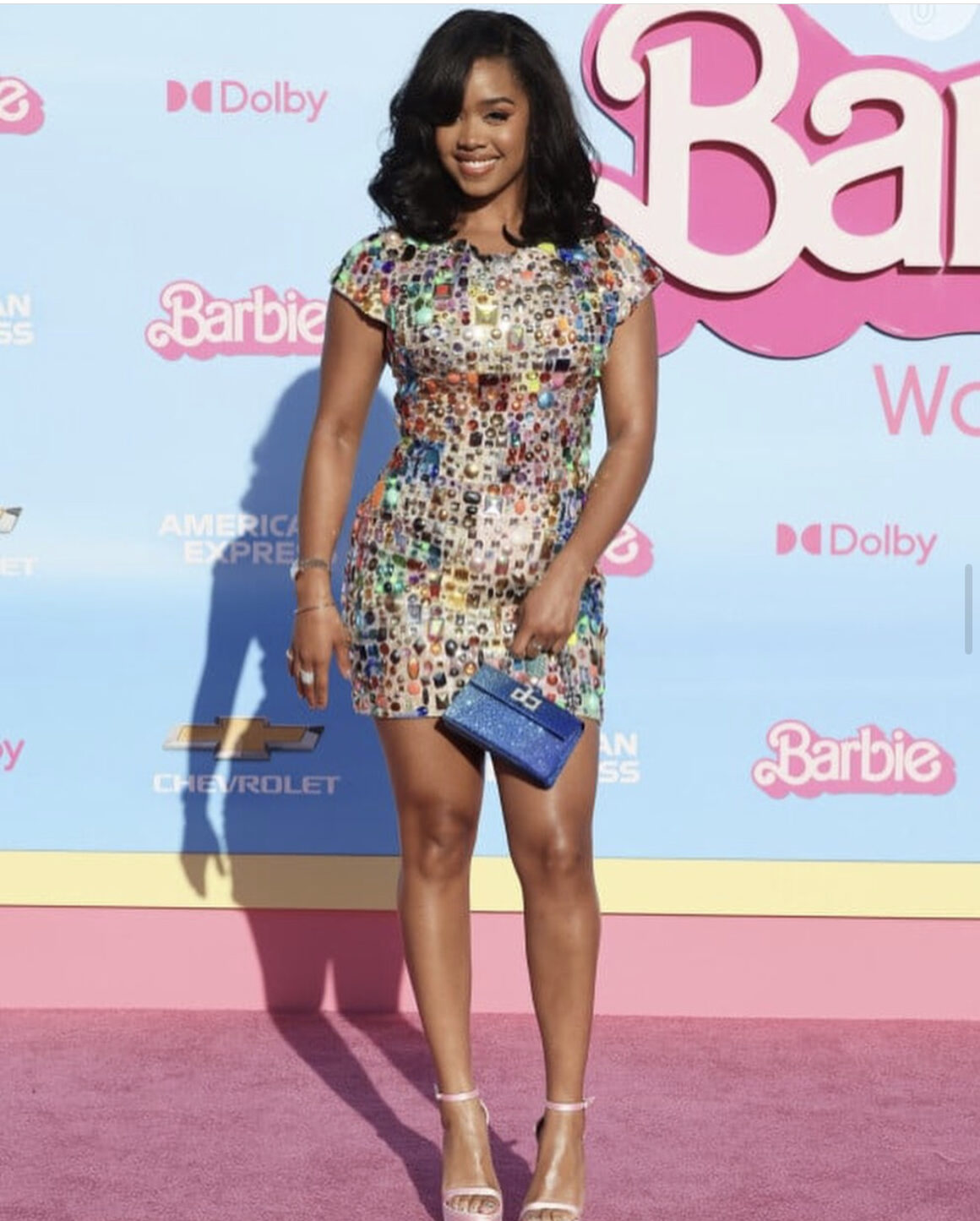 Singer H.E.R looked exceptional on the red carpet premiere of Barbie in L.A. in a multi-colored Marc Bouwer embellished mini dress that she styled with a sequin cobalt blue bag and light pink open-toe sandals. She's looked completely different without her oversize clear reading glasses and we were so here for her glamorous look.
Issa Rae In Patbo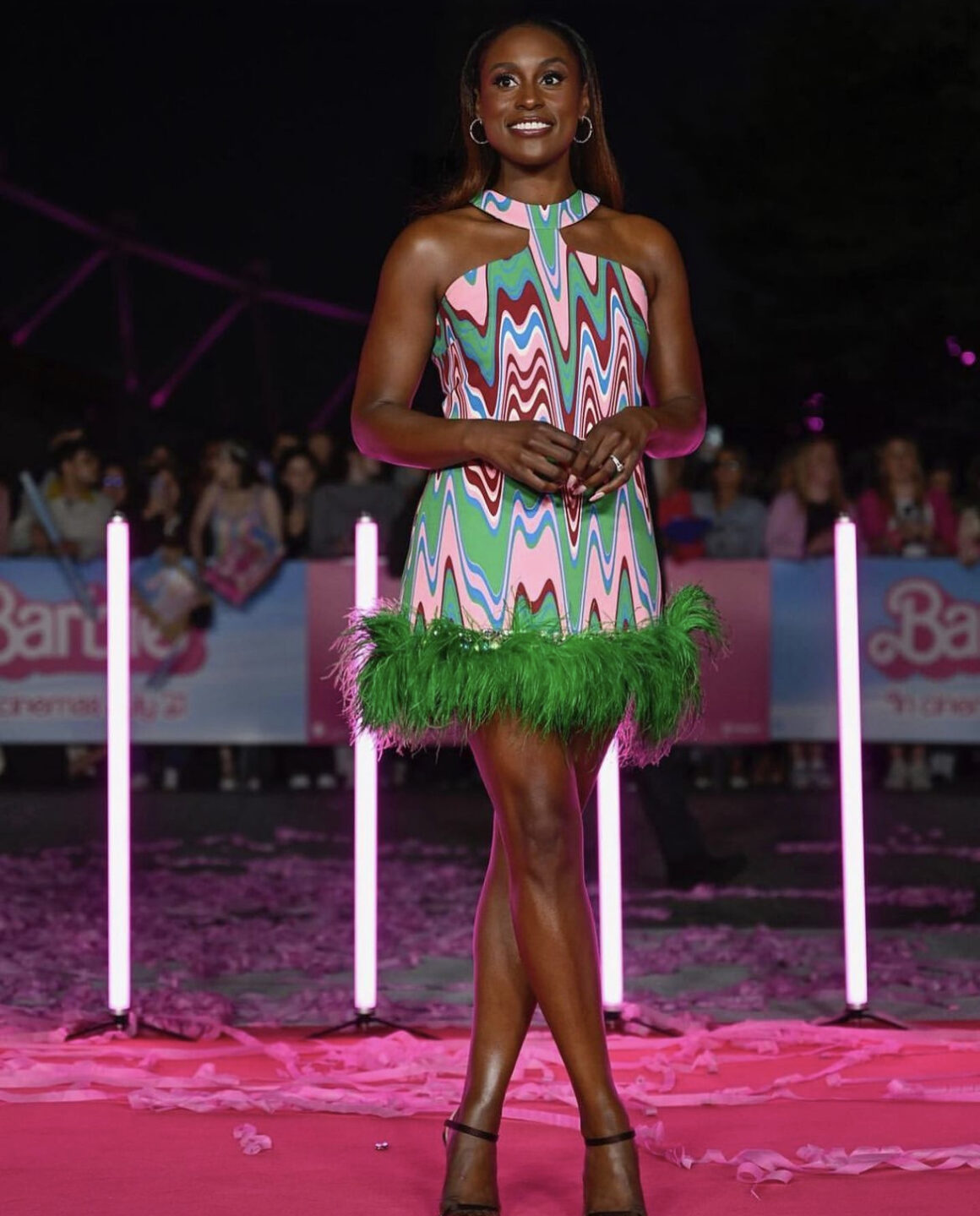 Also promoting the movie Barbie in a psychedelic print by PatBo was Issa Rae who plays the Barbie President in the hit Barbie movie set to debut on July 21, 2023. Her ensemble gave 70's Vibes and the green feather detailing at the hem of her dress was the perfect accent to turn heads.
Chloe Bailey in L.O.C.A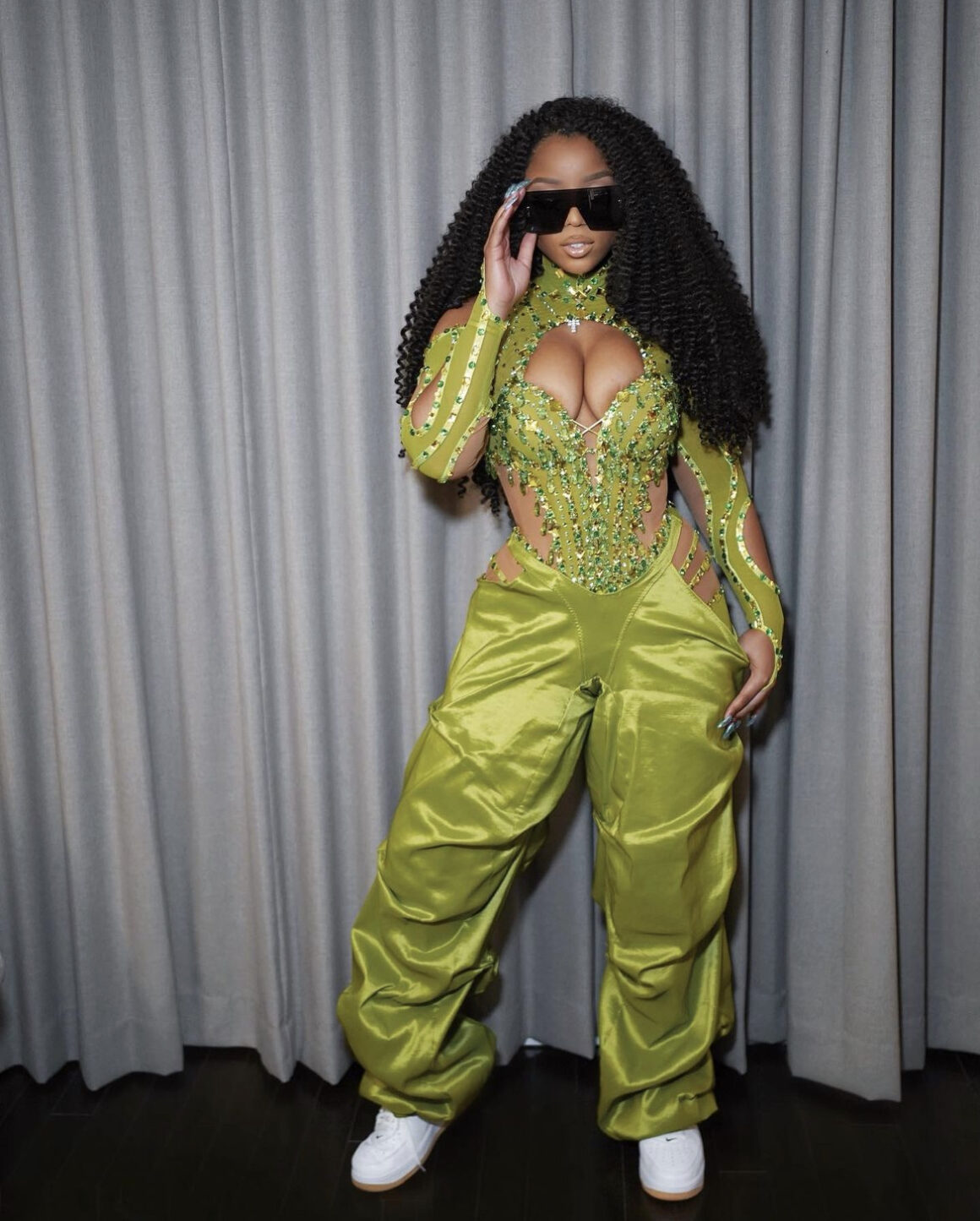 Speaking of turning heads, Chloe Bailey stunned on stage at Broccoli City fest in a lime green cutout custom L.O.C.A embellished body suit that she paired with lime green satin pants. She kept her vibe sporty chic with coke white Air force one's.
Kourtney Kardashian in Jacquemus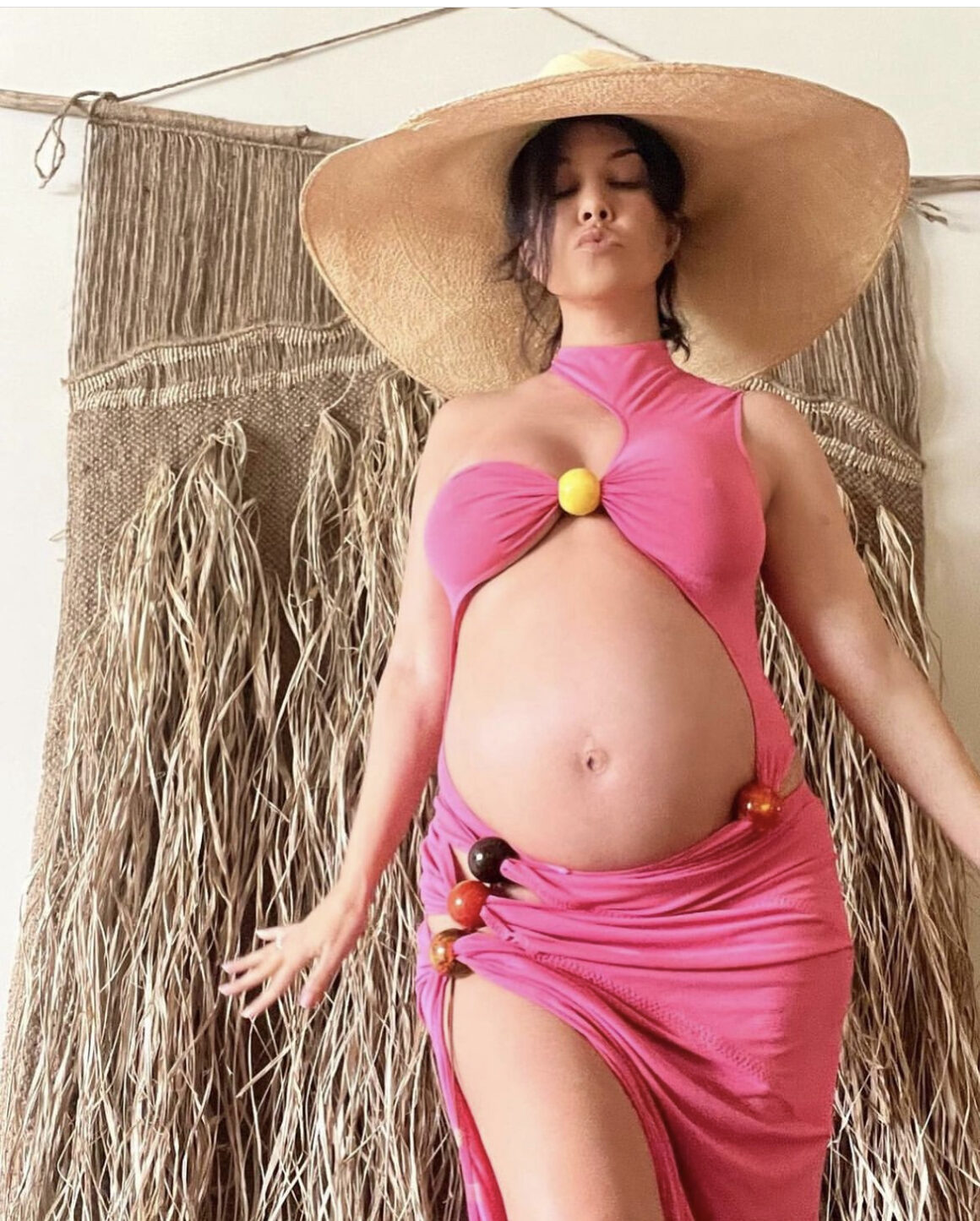 If anyone can pull off an adorable baby bump, it's certainly Kourtney Kardashian who looked playful in a pink Jacquemus ensemble that had cutouts for days and a high slit. We're so happy and delighted for Kourtney who's expecting a little boy with her husband, Travis Barker. Her big oversized straw hat added all the drama we needed and more.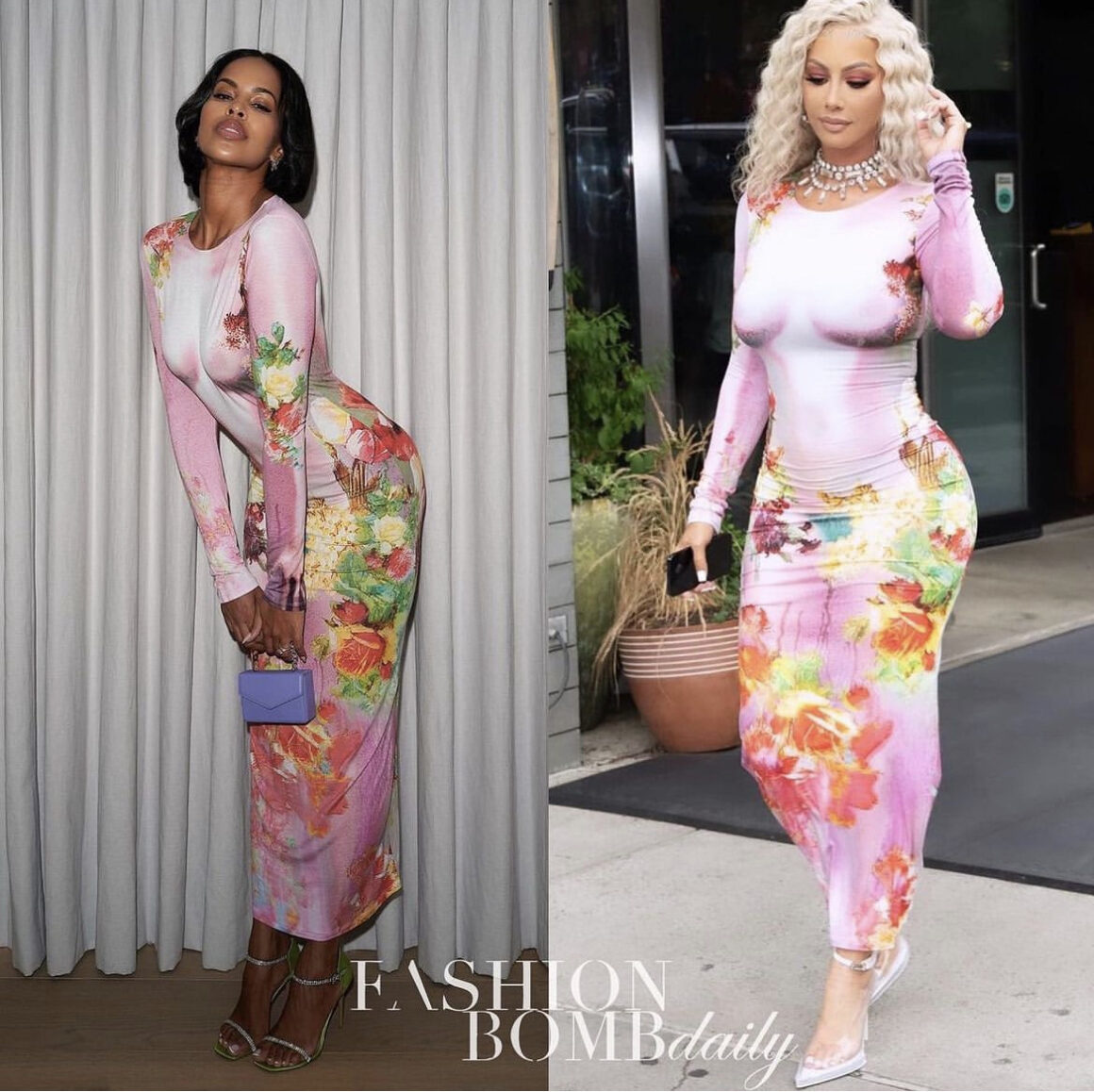 Both Sabrina Elba and Amber Rose wore the exact same pink floral Jean Paul Gaultier bodycon dress and among the two, Sabrina definitely wore this look better with her mini Lavender bag and crystal embellished heels. Unfortunately this dress was a miss for Amber rose who opted for clear stiletto pumps and a jewel choker necklace.