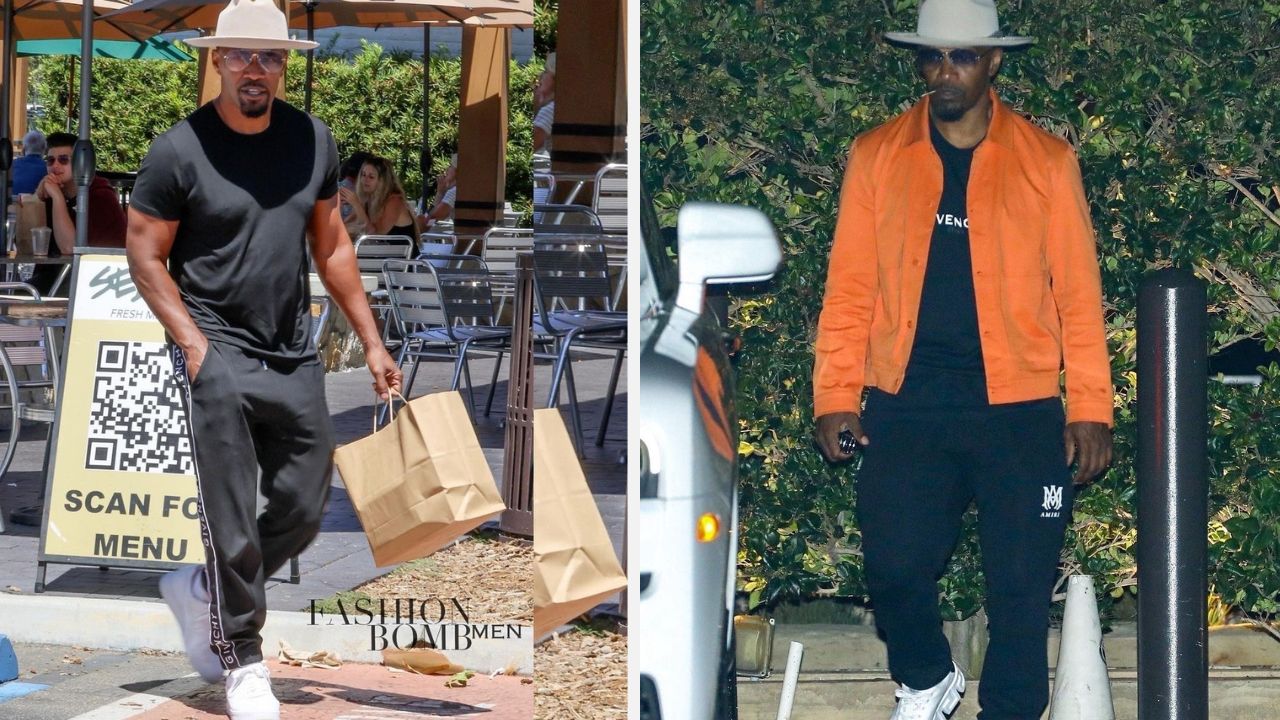 On the road to recovery, Jamie Foxx, 55, has taken a turn for the better and has been spotted around the Los Angeles area in good spirits and with high hopes that he can only go up from here.
If you recall, on April 11, 2023, the Academy Award winning actor was hospitalized for a private medical complication that almost took the Comedian's life. If it wasn't for his sister Deidra Dixon and his daughter Corinne Foxx, who's to say where Jamie would be.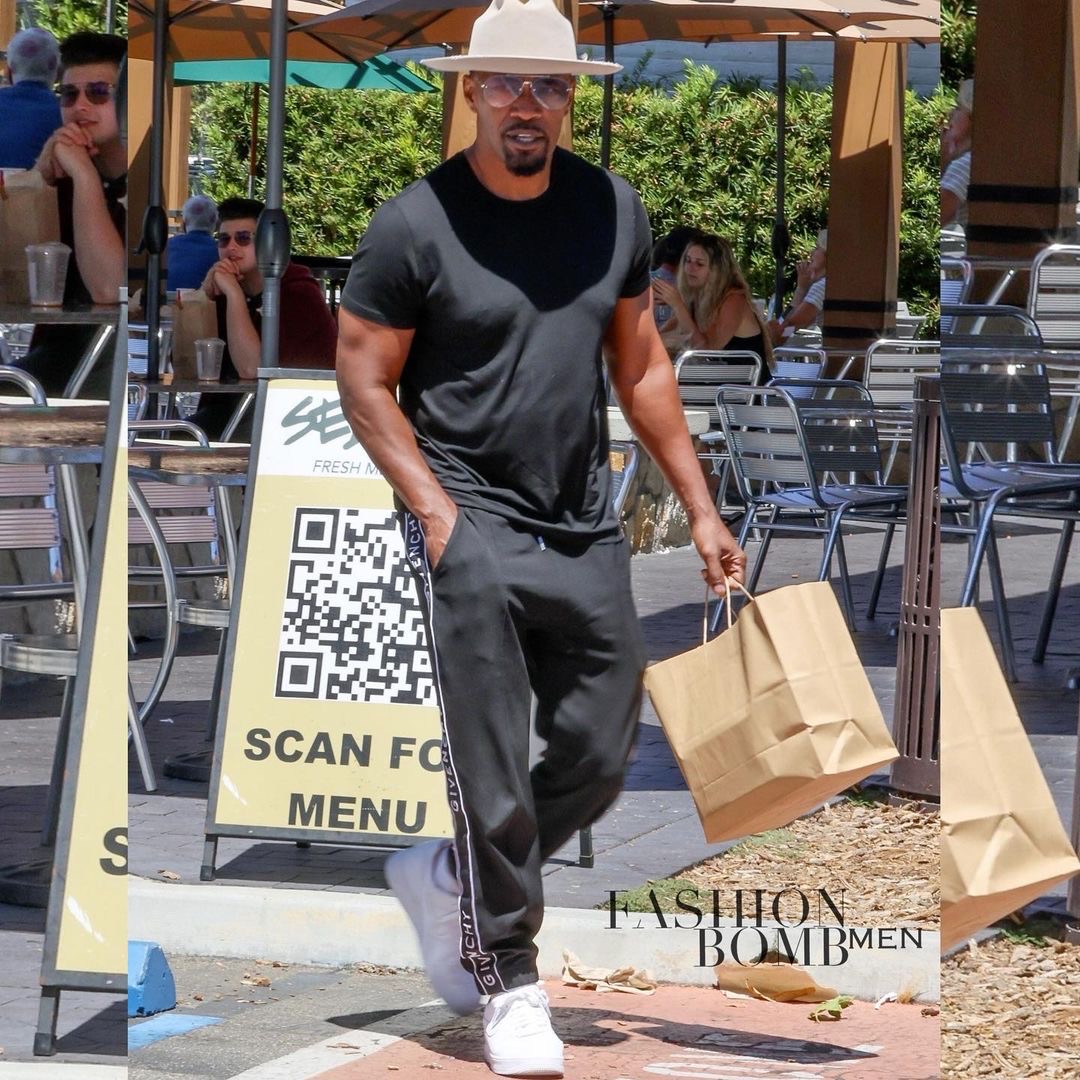 While grabbing lunch at Sea Casa in Westlake Village, Foxx looked well-groomed and crisp in all black with his $1,585 Givenchy Slim-fit jogger pants that had the brand's logo featured down the sides, paired with white sneakers.
On another occasion, we saw Foxx stepping out for dinner with friends at Nobu Restaurant to enjoy Peruvian-accented Japanese cuisine.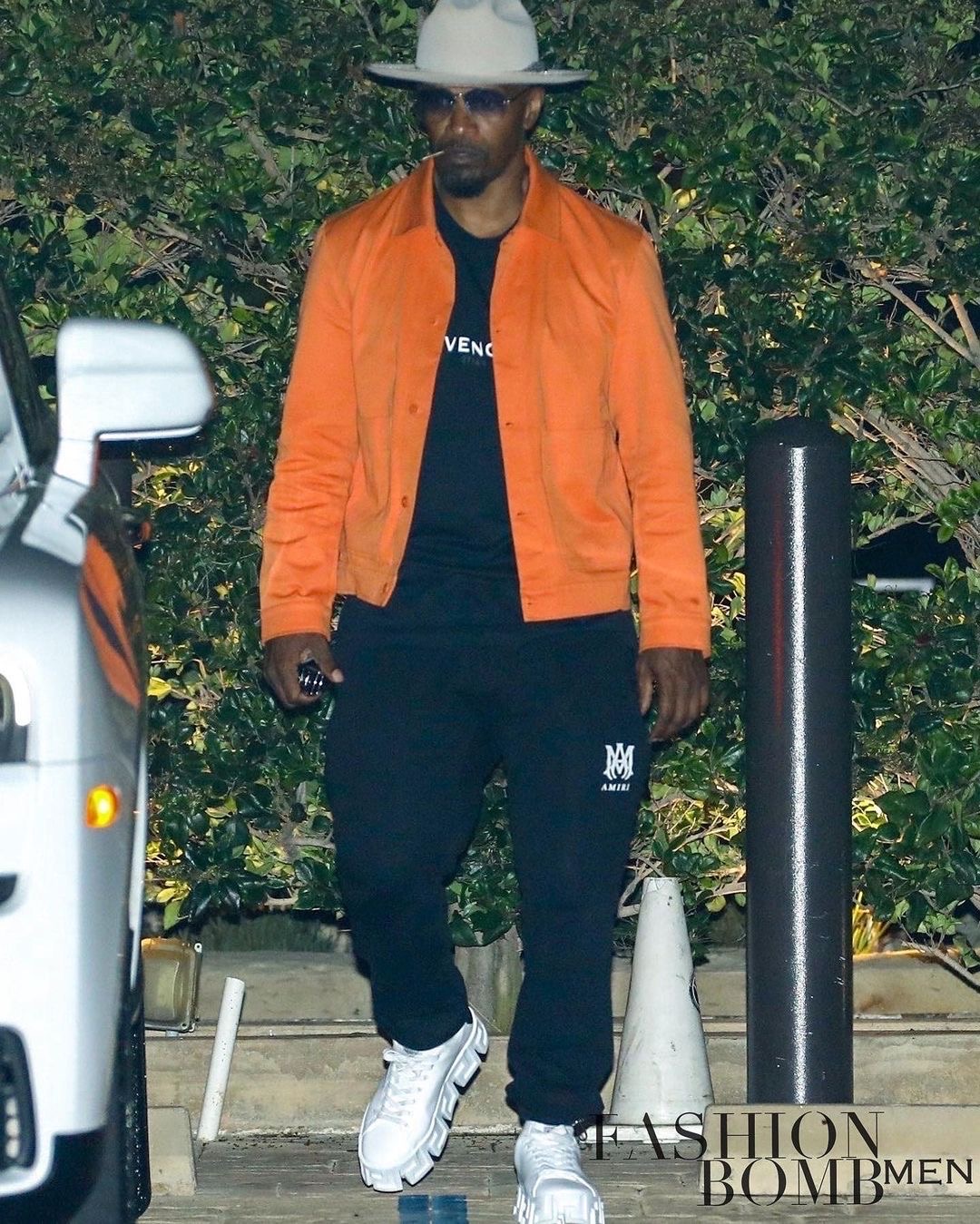 Opting for a black $400 Givenchy shirt that was layered with a orange structured jacket, Foxx arrived with his swagger in his black $600 Amiri sweatpants.
His $820 Versace Greca Labyrinth Chunky sneakers offered a textured cutout platform that felt hip and fresh. You'll notice that his shades and statement hat remained the same for both outings, and if you are in search for similar headwear for this upcoming Fall season, then look no further than Fashionbombdailyshop.com.
FashionBombDailyshop offers an identical $365 Frances Grey white Fedora Angie Hat with a 4.0″ brim that will prove to be a wardrobe staple.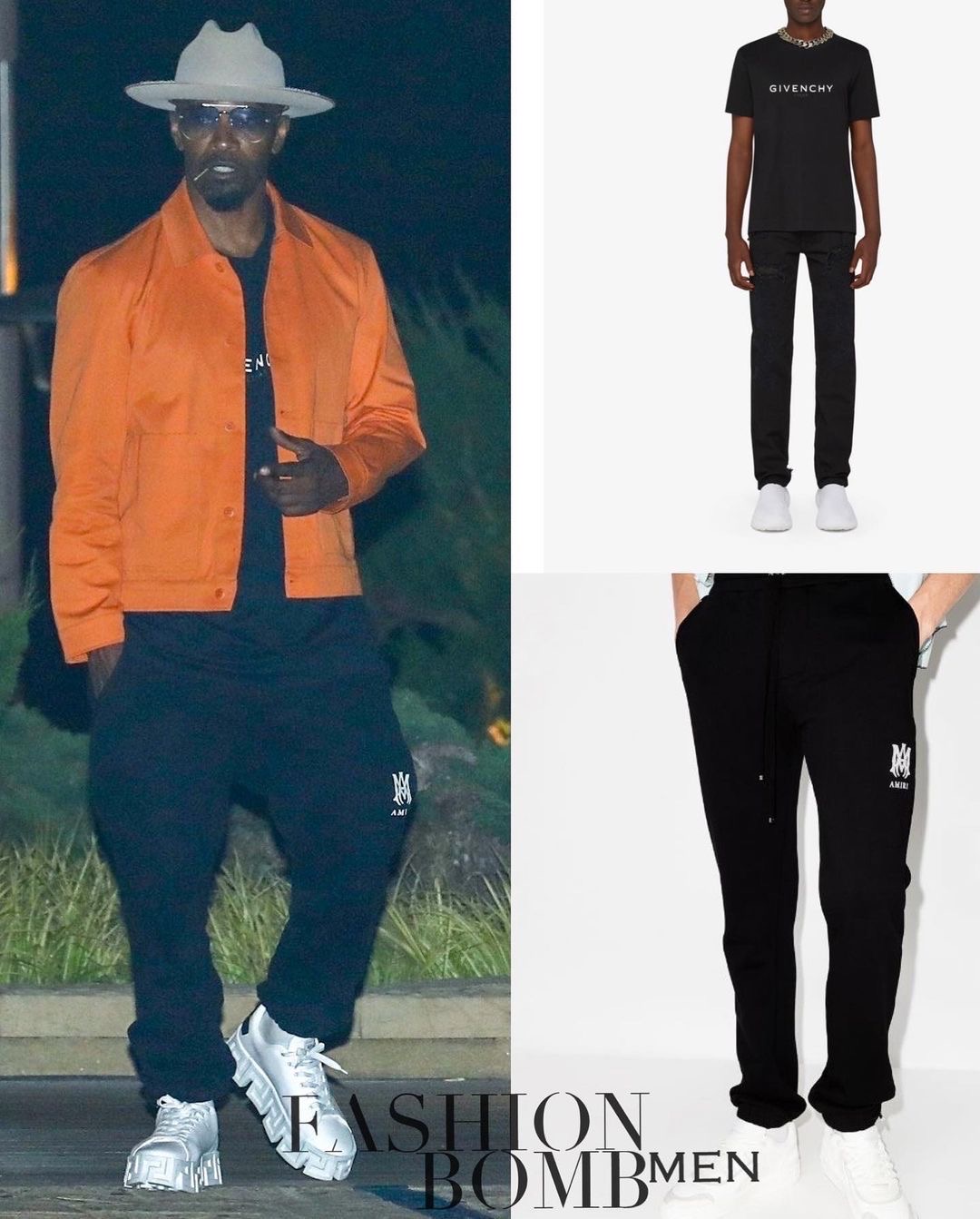 We're so grateful that we didn't lose a legend and if you've recently seen the 'Soul' actor, then you know Foxx has regained his strength and is looking better than ever with his good health and style on full display. We're rooting for Jamie and we hope that he continues to prioritize his health and well-being!