IF you've got expensive taste when it comes to handbags but not the bank balance to match, then listen up.
An increasing number of supermarkets are flogging designer replicas that look almost identical but for a fraction of the price – and the latest to get in on the action is Sainsbury's.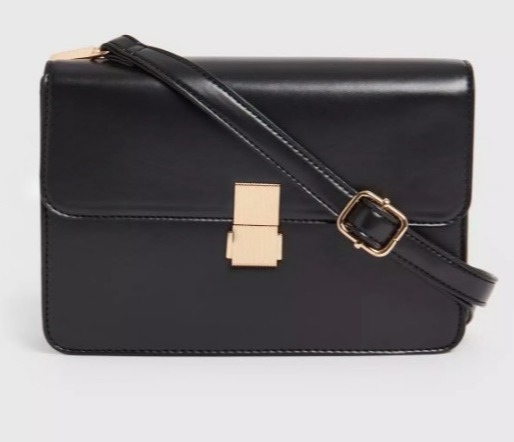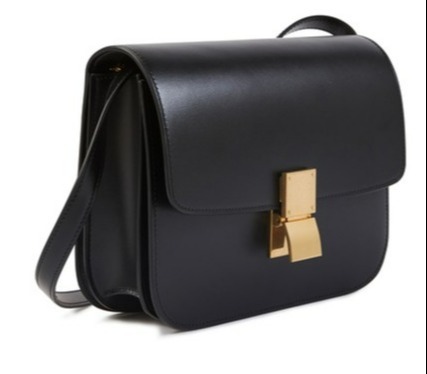 Fashion fans have been going wild after spotting the popular supermarket chain flogging a dupe of Celine's 'medium classic bag in a box.'
With its similar shape and gold clasp, there's no denying Sainsbury's' 'Black Satchel Cross Body Bag' is a doppelganger for the Celine designer version.
But the luxury label's bag will set you back a £3,100, meaning that at just £16, the high-street version is a staggering £3,084 cheaper.
However, eagle-eyed shoppers will spot a few minor differences between the two.
The luxury designer bag is comprised of calskin and lambskin lining, while Sainsbury's dupe, which is available in four colours – black, pink, green and tan – is made from faux leather.
The product description for the Sainsbury's replica reads: "Keep your essentials to hand with our fabulous black cross body bag.
FABULOUS FIVER: SPEND £5 AND GET A £25 WELCOME BONUS
"This bag ticks so many boxes! It's made from faux leather, with a charming gold tone clasp fastening."
And with its designer appearance but bargain price tag, it's little surprise the Sainsbury's dupe has been flooded with praise online.
One person enthused: "What a great buy!! It looks just like a £3,000 Celine handbag – I love it and would thoroughly recommend it."
A second wrote: "Very classy – delighted with this bag!"
A third enthused: "Bought this for my hols as a cross body bag but it was also great as a bum bag take the strap off a night time clutch, fabulous!"
Meanwhile, a fourth added: "I saw this bag on TV and it was just what I was looking for – it's lovely, light but robust, very smart and it actually looks like an expensive real leather bag.
"A perfect size for daily use or a special occasion, and the price is unbeatable.
"I have recommended this super bag to a few friends because I love mine so much – the clasp is easy to use another bonus.
"We don't want to wrestle every time we need to open our bags but we do need our contents to be safe which they are in this bag.
"I'm delighted with mine and give a well deserved 5*"