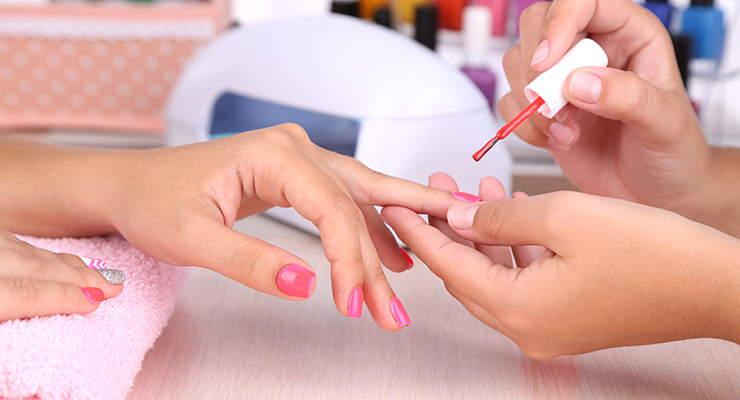 The global nail salon market is poised for substantial growth, with a projected compound annual growth rate (CAGR) of 8.3% from 2023 to 2031, per a recent report from
ResearchAndMarkets.com
.
The market's expansion is driven by the increasing demand for nail care services and the
surging popularity of nail art
. Nail salons, offering a wide array of services such as manicures, pedicures, nail extensions and intricate nail art designs, cater to both men and women, analysts say. The market's revenue generation stems from service charges, retail sales of nail care products, and supplementary services such as massages and
waxing
.
Several factors contribute to the market's growth, including the growing focus on personal grooming and self-care, the influence of social media in propagating nail art trends, and the availability of an extensive range of nail care products. The nail salon market thrives on an expanding customer base, elevated consumer expenditure on beauty and wellness, and the introduction of innovative nail care products and techniques.
Growing Emphasis on Grooming Drive Surge 
Increasing societal emphasis on personal grooming and self-care has driven demand for beauty and wellness services, including nail care. Nail salons have become an integral part of individuals' self-care routines, especially due to the influence of social media platforms like Instagram and Pinterest that promote nail art trends.
Social media platforms significantly shape consumer preferences
and trends in the nail salon market. Beauty influencers and celebrities with substantial online followings wield considerable influence in promoting nail care products and services. Their endorsements resonate with their followers, leading to heightened interest in nail care services.
A diverse range of nail care products has contributed to market growth. Nail salons now offer an array of services beyond traditional manicures and pedicures, including gel and acrylic nails, nail extensions, and intricate nail art designs. This assortment of options has made nail salons more appealing to consumers.
Stringent regulations focusing on sanitation and hygiene in nail salons— intended to ensure customer safety and prevent infections— pose a challenge. Adhering to these regulations requires salons to invest in proper sterilization equipment and follow strict cleaning protocols, impacting their operations and profitability.
UV Gel Overlays and Extensions Present Significant Opportunities
Within the service segments of the nail salon market, UV gel overlays and extensions are anticipated to register the highest CAGR during the forecast period, according to analysts. This service has gained substantial popularity due to its glossy and long-lasting finish, appealing to customers seeking durable and chip-resistant nail enhancements.
North America Remains a Market Leader
Asia-Pacific is expected to witness the highest CAGR during the forecast period, driven by factors such as growing disposable incomes and urbanization. North America continues to lead in terms of revenue percentage due to its well-established nail care industry, with the United States being a significant contributor.
The nail salon market is intensely competitive, with various players vying for market share and customer loyalty. Key market players such as Nail Bar, The Nail Lounge, Bliss Nail Spa, Elegant Nails and The Nail Boutique are focusing on a diverse range of nail care services and staying updated with the latest nail care trends to attract and retain customers. These companies are also leveraging social media platforms to showcase nail art designs and engage with their target audience.