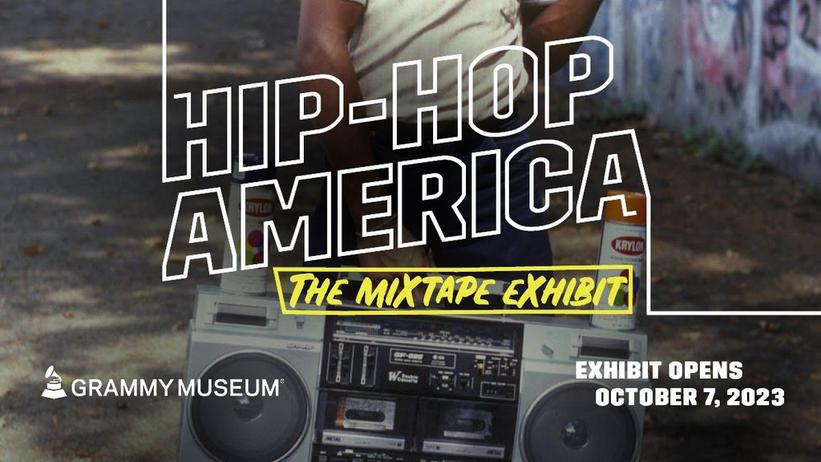 The San Francisco Bay Area is a geographically and culturally diverse region of Northern California whose music scene has influenced the world. There is a lot more territory to Northern California, but the more than 7.5 million people who live in the Bay are crucial to the state's music scene.
While the Summer of Love and associated boom of rock and psychedelia in the 1960s might be the first thing that comes to mind when thinking of the sounds of San Francisco, the Bay has long been a source of creative, boundary-breaking hip-hop music and culture. The region's nine counties are where many definitive hip-hop acts were raised and became inspired to create.
Major labels largely ignored Bay Area artists at the beginning of hip-hop's golden age. However, that lack of attention allowed for wider creative freedom and a bevy of distinctly Bay Area sounds. 
As hip-hop celebrates half a century of soundtracking the world, it's a good time to learn how this part of the West Coast fits into this global culture — and how it stands out. Listen to Spotify playlist below or visit Amazon Music, Pandora and Apple Music to learn more about the Bay Area's bountiful hip-hop culture.
A Brief History Of Bay Area Hip-Hop
The Bay Area's first local commercial rap release came in 1981 via Motorcycle Mike's "Super Rat." But the world wouldn't become seriously acquainted with Bay Area rappers until the early '90s, when MC Hammer told everyone what they couldn't touch.
Some of the most notable releases tap into the region's educated and aware, activist-oriented, health-focused lifestyle. The Bay also knows how to party, and the funky musicality of the region — from Sly and the Family Stone to Con Funk Shun (whose member Felton Pilate produced some of MC Hammer's early works) — have been a strong influence on hip-hop culture nationwide.
However, the Bay Area rap music scene is historically distinguished by reality-based work that sometimes alludes to criminal activity — including violence, murder, drug dealing and sex trafficking — and details rough times. 
The intermingling between the fictional world of music and criminal realities has led rap lyrics to be used against defendants in criminal cases around the country. In the '90s and early aughts, prominent rappers such as Sacramento's C-Bo and Vallejo's Andre "Mac Dre" Hicks were jailed for their lyrics, which detailed crimes and had anti-police and governor sentiment.  
New state legislation is setting a national example for such work to be inadmissible in court. In September, with the support of popular Bay Area rappers E-40 and Too $hort, California Gov. Gavin Newsom signed the Decriminalizing Artistic Expression Act to restrict the use of rap lyrics in criminal proceedings. (The Recording Academy is also involved in a federal effort to limit the use of lyrics in court.)
Several high-profile murders and deaths altered the trajectory of burgeoning careers, casting a question mark about the unrealized potential of some of the Bay Area's brightest artists. This unfortunate list includes the 1996 Las Vegas murder of Tupac Shakur — who spent formative years being educated and recording in the Bay Area — and Mac Dre, the progenitor of the region's hyphy culture who was shot to death in Kansas City in 2004 and still reigns as the Bay Area's biggest posthumous figure. Pittsburg's Dominick "The Jacka" Newton is another revered figure supported heavily by Northern California who was killed in Oakland in 2015. In 2021, Stephen "Zumbi" Gaines from Zion I died in an Oakland hospital; his death was ruled a homicide, yet no criminal charges have been filed and his family called to continue the investigation in 2022. 
Bay Area hip-hop has had a few moments to shine especially bright in the eyes of the world, but the local scene has kept grinding in and out of the mainstream spotlight. Sporadic attention and contracts from the major record labels throughout the years meant that the Bay Area rap scene generally needed to continue to be sustained independently. 
In the pre-streaming era, record stores such as Amoeba Music in San Francisco and Rasputin Music (which had several locations at its height) sold thousands of copies of albums and mixtapes from local artists on their own. Too $hort and E-40's DIY business model would influence Southern rap moguls like Percy "Master P" Miller, who started his No Limit Records in Richmond, California, and Bryan "Baby" Williams of New Orleans' Cash Money Records.
For decades, there was an absence of prolonged label and distribution support from the traditional music business centers of Los Angeles, New York City and, later, Atlanta. A significant shift began when EMPIRE Distribution opened in San Francisco in 2010, making the city a power player in the international music industry.
While the San Francisco Bay Area may not be the biggest name in the national hip-hop conversation, its underdog status is a point of pride and reason for continued creativity. In 2023, hip-hop artists, producers and businesspeople keep an eye on the Bay for lyrical, linguistic, music, dance and style trends.  
Definitive Artists In Bay Area Hip-Hop
MC Hammer: Stanley Burrell's evolution from young bat boy for the Oakland Athletics and growing up connected to the streets, to becoming the GRAMMY-winning and Billboard-charting pop superhero MC Hammer is the Bay Area's first international hip-hop success story. He's the only rapper from Northern California who had his own Saturday morning cartoon (Hammerman) on ABC — an epic achievement in the early '90s, when weekend programming for kids was still a household phenomenon. 
He was the first to work with major brands like Taco Bell and Sprite in an era when hip-hop didn't have the attention of corporate America, like it does now. VH1 aired a biopic in 2001 and A&E commissioned a family reality series in 2009. There's even a Hammer doll made by the toy company Mattel.
Digital Underground: Helmed by Gregory "Shock G" Jacobs and Ronald "Money-B" Brooks, Oakland's mischievous party rap crew Digital Underground flirted with various Billboard singles and albums charts throughout the '90s and released six albums until Jacobs' untimely passing in 2021. 
The self-described "Sons of the P" drew from the well of the Parliament-Funkadelic world, sampling and interpolating George Clinton's best-known riffs, ad-libs and freewheeling thoughts. Digital Underground's two top 40 hits include "Kiss You Back" and "The Humpty Dance," the latter nominated for Best Rap Performance By A Duo Or Group at the 1991 GRAMMYs. "The Humpty Dance" introduced the character of Humpty Hump, which was another of Jacobs' alter egos, but the group pretended like they were different people, sometimes enlisting Jacobs' own brother to help further the prank on stage.
Tupac Shakur: Shock G and Money-B took a young Tupac Shakur under their wings, bringing him on tour as a roadie and dancer in 1990 and producing songs on his 1991 debut album 2Pacalypse Now. Shakur recorded half of his sophomore album in the East Bay, and later signed to Los Angeles labels Interscope and Death Row.
His mother, Afeni Shakur, reconnected with the Bay Area in the last years of her life and passed away on her houseboat in Sausalito, not far from Marin City, where Tupac lived in his high school years. History hasn't viewed him as a strictly Bay Area artist, but the region is a crucial architect of his career.
Too $hort: Though he was born in Los Angeles and moved to the East Bay in his youth, Todd Shaw's Too $hort character is synonymous with Oakland, its pimp culture and being the first to sell custom mixtapes on the streets. He turned his "out the trunk" ethos into a decades-long deal with Jive Records.
Despite threatening to retire in the mid-'90s, Too $hort continues to make music to add to his discography, which includes six platinum-selling albums, three gold albums and the enduring hyphy anthem "Blow The Whistle." He has collaborated with many rappers, including Tupac and the Notorious B.I.G., and on "Bossy," a top 20 hit for Kelis. Shaw represented the Bay Area at the 2023 GRAMMYs' tribute to hip-hop, and told PEOPLE that he was "really glad to be a part of it." 
E-40: Like Too $hort, E-40 (Earl Stevens) parlayed his independent record hustle into a contract with Jive Records that yielded gold and platinum-selling singles and albums. Both essentially created a playbook that was cited and followed by Southern labels such as No Limit and Cash Money. E-40's storytelling prowess and gift for slanguage is delivered with impressive speed, and continues to influence MCs all over the world. He's as deft at crafting party-starters like his hyphy hit "Tell Me When to Go" as poignant tales like "Zoom," which describes how life handed him nothing, but he transcended his circumstances to become a leader.
A community-minded philanthropist, he recently donated $100,000 to Grambling University, which he attended, to create the Earl "E-40" Stevens Sound Recording Studio on campus and inspire the next generation of artists. In recent years, he has applied his independent strategies to the food, wine and spirits industries, and will release a cookbook in November.
E-40 and Too $hort have recorded two albums together, and have since formed the northern half of the rap supergroup Mount Westmore, with Los Angeles natives Snoop Dogg and Ice Cube. Stevens will soon have a Bay Area street named after him called E-40 Way in Vallejo — just as Shaw received Too $hort Way in Oakland in December.
Mac Dre: Andre Hicks didn't have a mainstream career like MC Hammer or Too $hort, but his influence on Bay Area music and culture as a progenitor and propeller of hyphy remains outsized. His music is rooted in the streets, but also party minded and musical, bridging a gap between the rough and serious and happy and intoxicated.
His mother Wanda Salvatto, who is nicknamed Mac Wanda, continued his Thizz Entertainment label after his still-unsolved 2004 murder in Kansas City, Missouri. She has built an extensive discography of posthumous and tribute albums and compilations.
Keak Da Sneak: After making noise in the mid-Nineties Oakland group 3X Krazy and later on his own, the rapper born Charles Kente Williams has earned his spot as a crucial Bay Area music and slang innovator. He's credited with expressions like "fa sheezy," "yadidimean" and hyphy, the latter a contraction devised to describe his hyperactive tendencies. 
"I don't think they know, that's my word," he proclaims in the chorus of his quick-moving 2005 party hit "Super Hyphy." In 2017, Keak Da Sneak was shot eight times by an unknown assailant at a gas station in Richmond, California. Though he's been using a wheelchair ever since, he remains active in the local scene, recently appearing at DJ and podcaster Dregs One's History of Bay Area Hip-Hop day party in San Francisco.
Definitive Bay Area Hip-Hop Releases 
Too $hort – Life Is…Too $hort (1988)
As a rapper and character, Too $hort has transcended generations of Bay Area hip-hop fans, but the old-schoolers will still point to his fifth album, which broke him out of the region thanks to support in the form of a 1989 re-release from Jive Records. It delivers the bawdy, pimp boasting raps that he's known for, but Life Is… also shows his less-known talents for keyboard and drum programming.
MC Hammer – Please Hammer Don't Hurt 'Em (1990)
MC Hammer's third album Please Hammer Don't Hurt 'Em spent almost five months on top of the Billboard 200, and he is the only rap artist from Northern California to win GRAMMY Awards. With their hooky Rick James and Prince samples, respectively, the album's hit singles "U Can't Touch This" and "Pray" set a production standard that has been relied on pretty much ever since — whether in the most popular songs of P. Diddy's Bad Boy Records catalog in the 1990s, or today's social media hits by Latto and Coi Leray. 
In 1991, Please Hammer Don't Hurt 'Em was nominated for Album Of The Year, and he took home three golden gramophones for Best Rhythm & Blues Song and Best Rap Solo Performance for "U Can't Touch This" and Best Music Video – Long Form.
Digital Underground – Sex Packets (1990)
DU's platinum-selling debut album may be the Bay Area's greatest concept rap album, a lascivious romp assisted by imaginary sexual enhancement pills years before Viagra was invented. Songs like "Freaks of the Industry," "Doowutchyalike" and "The Humpty Dance" brought fun and levity to the streets and households across America. 
"The Humpty Dance" was not only a top 20 pop hit and a No. 1 rap single; its undulating groove formed the backbone of countless pop, rap, R&B and drum and bass songs that later sampled it. Even the Spice Girls couldn't resist using it for their 1996 song "If U Can't Dance."
2Pac – 2Pacalypse Now (1991)
The majority of Tupac Shakur's first two albums were made in the Bay Area: He recorded all of 2Pacalypse Now and half of his sophomore album Strictly 4 My N.I.G.G.A.Z… at Starlight Sound in the East Bay city of Richmond. 2Pacalypse Now shows how a descendent of the Black Panther Party reflects his history for the '90s. 
He worked with local producers — including Digital Underground's Shock G, Raw Fusion and Big D The Impossible — on early anthems like "Brenda's Got a Baby," "Trapped" and "If My Homie Calls." Though his posthumous discography is long, he would go on to release just two more albums before his murder in 1996: Me Against the World and the GRAMMY-nominated All Eyez on Me.
Del the Funky Homosapien – "Mistadobalina" (1991)
When he was a little kid, Del the Funky Homosapien designed the three-eyed face that became the logo of his Hieroglyphics crew and a worldwide symbol of Bay Area rap. "Mistadobalina," which he produced with Boogiemen and his cousin Ice Cube, was his breakout song. His confident and fun flow drew people into the Hiero world — which now includes an annual festival in Oakland — and it still sounds timeless.
RBL Posse – "Don't Give Me No Bammer Weed" (1992)
The biggest group to come from San Francisco's tough Hunters Point neighborhood and score a major label record deal, RBL Posse is best remembered for this ode to smoking quality cannabis from their debut album A Lesson To Be Learned. Members Hitman and Mr. Cee were both victims of gun violence, but their sonic calling card remains a local anthem.
N2DEEP – "Back to the Hotel" (1992)
Vallejo is most often associated with Mac Dre and E-40, but the city also birthed N2DEEP, the Latinx group that brought the sax-heavy rap song "Back to the Hotel" to No. 14 on the Billboard Hot 100. This song was everywhere in 1992, and has been due for a renaissance of appreciation.
Souls of Mischief – "93 'til Infinity" (1993)
Friends of Del the Funky Homosapien and fellow Hieroglyphics crew members, A-Plus, Opio, Phesto and Tajai are Souls of Mischief. "93 'til Infinity" remains their inspiring signature song, resonating sonically and lyrically across generations. The track has been sampled dozens of times by artists like J. Cole, Big K.R.I.T. and Tyga.
The Conscious Daughters – Ear to the Street (1993)
Released by Priority Records — the Los Angeles label that introduced venerable acts such as Funkadelic, N.W.A. and EPMD to the world — Ear to the Street gave a national platform to two smooth and streetwise rappers from Oakland who happened to be women: CMG (Carla Green) and the late Special One (Karryl Smith, who passed away in 2011). Their debut album, and especially its breakout single "Somethin' to Ride to (Fonky Expedition)," are still requisite car listening in the Bay Area.
Spice 1 – 187 He Wrote (1993)
Though he collaborated with Shakur, Spice 1 is still one of the more underrated and under the radar of the old-school gangster rappers. This sophomore album features production by Too $hort and local legends Ant Banks and E-A-Ski, as well as guest spots by E-40 and Compton's MC Eiht. 187 He Wrote topped the R&B/Hip-Hop Albums chart and No. 10 on the Billboard 200 chart.
Luniz – "I Got 5 On It (Bay Ballas Vocal Remix)" (1995)
Almost 30 years since its release, this ode to smoking weed by Oakland rappers Yukmouth and Numskull still makes frequent appearances at Bay Area events and clubs. The Bay Ballas Vocal Remix, which features E-40, Richie Rich, Spice 1, Dru Down, Shock G, hogged all the attention back in the day and is still the version to play.
DJ Shadow – Endtroducing (1996)
The mysterious DJ and producer mixed at the nucleus of the SoleSides crew, which later became the Quannum Projects label and includes vital Bay Area artists like Blackalicious, Lyrics Born and Lateef The Truthspeaker. Shadow's debut album Endtroducing is a masterpiece of instrumental hip-hop.
Hieroglyphics – 3rd Eye Vision (1998)
Oakland's Hieroglyphics is made up of solo MCs and groups who have created some of Bay Area rap's most vaunted songs. The first of three crew albums, the stellar arrangement and song selection on the 22-track 3rd Eye Vision, which refers to their three-eyed logo and spotlights each individual's talents, keeps it in the conversation 25 years since its release.
Blackalicious – "Alphabet Aerobics" (1999)
A stunning feat of linguistic excellence by the late rapper Gift of Gab (who tragically passed away in 2021 after receiving a kidney implant the year before), "Alphabet Aerobics" pushes rhymes of increasing complexity from A to Z. It's a textbook of how to MC in one track.
Mystic – Cuts for Luck and Scars for Freedom (2001)
Mandolyn Wind Ludlum is best known as Mystic, a singer, rapper and educator from Oakland whose debut album sounds as fresh as when it was released in 2001. Cuts for Luck was re-released 10 years later in large part to the lead single "The Life" and "W," a duet featuring Fresno rapper Planet Asia that was nominated for Best Rap/Sung Collaboration at the 2002 GRAMMYs.
Charizma & Peanut Butter Wolf – Big Shots (2003)
Murdered in 1993, South Bay rapper Charizma never got the chance to see where his talent would take him. Big Shots was not released until 2003, but his flows on songs like "Methods" and "Jack the Mack" are timeless. Peanut Butter Wolf —a San Jose native producer and close friend of Charizma — moved his record label Stones Throw to Los Angeles and keeps Charizma's legacy alive.
Mac Dre – Treal TV DVD and Soundtrack (2004)
Thanks to the continuation of his Thizz Entertainment record label after his 2004 murder, Mac Dre's posthumous discography is extensive, but a DVD released when he was alive is perhaps the most coveted release in the collection. Treal TV has a cult following for its casual depiction of his everyday life, car collection and live footage of him performing songs such as "Thizzelle Dance," which also appears on Dre's 2002 album Thizzelle Washington. 
There's also a CD soundtrack version of Treal TV featuring various artists and associates; a second volume of Treal TV was released in 2006 and includes footage of Mac Dre on the road in Hawaii. 
Mistah F.A.B. – "Super Sic Wit It" (2005)
With his Dope Era clothing store and frequent community events, Oakland's Mistah F.A.B. has been an entrepreneurial and philanthropic leader in the scene since he turned out hyphy club and radio hits like "Super Sic Wit It." The high energy song for car sideshows helped him score a major label contract.
E-40 – My Ghetto Report Card (2006)
E-40's many albums have consistently good arrangement and a narrative arc of storytelling, and My Ghetto Report Card represents him at the crest of a second wind that floated him into greater international recognition. Produced by Lil Jon, the lead single "Tell Me When to Go" landed at No. 35 on the Billboard Hot 100 and remains one of the big hits of the hyphy era. 
Atlanta's king of crunk produced seven additional songs on the album, including "White Gurl" featuring UGK and Juelz Santana and "U and Dat" featuring T-Pain and Kandi, while Bay Area standard-setter Rick Rock and E-40's son Droop-E rounded out the production duties.
The Coup – Pick a Bigger Weapon (2006)
The Coup represented the revolutionary side of Oakland with razor-sharp intellect and furiously funky beats. Pick a Bigger Weapon was released by Epitaph Records, a label known more for rock than rap music, and includes collaborations with Jello Biafra of Dead Kennedys and Tom Morello from Rage Against The Machine. Frontman Boots Riley has made forays into film and streaming TV, most recently with the comedy series "I'm a Virgo." The Coup's late DJ, Pam The Funkstress, was selected by Prince to open some of his final shows.
Zion I – "Tech $" (2017)
Oakland's Zion I has long reflected on the changes and realities of the Bay Area in their music. Nowhere does this resonate the most as it does on "Tech $," which details displacement and gentrification as it was literally happening to the late MC Stephen Gaines, who was known as Zumbi and Baba Zumbi. The accompanying music video shows him moving his family out of their house and out of the area.
Stunnaman02 – "Big Steppin'" (2021)
Perhaps the biggest local rap song to come out of the pandemic, San Francisco rapper Jordan "Stunnaman02" Gomes even got the city's mayor to do the song's infectious associated dance, which KQED calls "a trend that rhythmically mimics the act of bench pressing."
Bay Area Hip-Hop Subgenres & Styles 
Bay Area rap can be educated, activist, party-starting and gangster — and sometimes all on the same track. There's a distinct pride in the scope and the range of subject matter and sonic aesthetics in the region. Achieving uncategorizable moments is wonderful, but everyone seems to love big, trunk-rattling bass. 
There's always been nuance within these major styles — for example, music that could blanketly be called gangster could also be subdivided into general topic styles such as pimping and drug dealing, and even small subgenres like mobb music — which was coined to describe a particular sinister and gritty sound characterized by even heavier basslines more than the lyrical content.
Turntablism: In the '90s Bay Area DJs with mobile party and technical battle circuit experience contributed significantly to the development of turntablism. With the help of the Return of the DJ compilation series from San Francisco's Bomb Hip-Hop Records, turntablism became an international style of using and manipulating record players like musical instruments to record original works. With talents such as Shortkut, DJ Disk, DJ Apollo, DJ Flare, D-Styles, Qbert and Mix Master Mike, local crew Invisibl Skratch Piklz won world battle championships and inspired countless fans to become DJs. Mix Master Mike has toured extensively with Beastie Boys, Metallica and Cypress Hill.
Hyphy: The aughts ushered in the music, linguistic and car subculture called hyphy, bringing in quicker tempos ready for popping pills and "going dumb" on the dancefloor. Too $hort would criticize the abuse of MDMA in his 2006 hit "Blow the Whistle," but most of hyphy's hits revel in ignorance — and Mac Dre certainly touted the benefits of ecstasy when he was alive. 
Almost 20 years since hyphy's ascent and this is thought of as a sort of golden era of Bay Area hip-hop, a time when the world's attention was facing west. Hyphy songs have been sampled in more contemporary contexts (as Saweetie used "Blow the Whistle" for 2020's "Tap In"), and the subject is a common one used to evoke an uplifting nostalgia.
Based: Brandon "Lil B" McCartney formed the rap group the Pack while attending  Berkeley High School, and their 2006 cult hit "Vans" led to an album deal with Jive Records. After leaving the Pack, Lil B single-handedly propagated an unedited and free associative style he called based, dubbing himself the Based God. He was the first in the area to use social media sites and apps to become an early meme, which he supported with a large quantity of songs and videos.
Rising Bay Area Rap Artists
The next generation of artists leading the future of the Bay Area is tapping into the technological prowess of the region while furthering traditions of musical innovation and philanthropic goals. While Bay Area rap has long been male-dominated, the future may be more balanced.
Larry June: Ten albums deep, Larry June is not exactly new to this, but he's the San Francisco artist who is currently breaking through to the world with his album Spaceships on the Blade. Northern California's healthy, organic lifestyle is a popular topic for June, who eats well, owns a boba shop and is showing his fans the benefits of consistent, hard work.
P-Lo: After years producing for the Bay Area's HBK Gang artists as well as national stars such as Wiz Khalifa and Yo Gotti, P-Lo's status as a solo artist is on the rise with his 2022 album STUNNA. His 2022 collab with Larry June, "Doing Good," is a uplifting banger
Lil Kayla: Born and raised in San Francisco, 24-year-old Lil Kayla is signed to Atlantic and repping for the 415 on her freestyles, singles and 2022 album Young & Turnt. "I'm about to do it for my city," she said in a May interview with Lil Blood TV. "I'm gonna be the one to do it, 'cause everybody else, they get it and they leave and they don't come back. I'm not going nowhere."
LARussell: Born LaRussell Thomas, Vallejo's LARussell has harnessed social media to spread his sharp rhymes, as well as his social message. He donates money to allow his community to enjoy  restaurant meals they may not otherwise be able to afford. Freestyles for Sway and the Breakfast Club and his album I Hate When Life's Going Great have solidified his name outside the region.
MacArthur Maze: Teamwork makes the dreamwork, and there's hope that MacArthur Maze, the Oakland collective of MCs and producers led by Golden State Warriors DJ D Sharp, will help usher in a fresh era of working together for the creative good in the Bay Area, as evidenced on the new group album Blvck Saturday.
Su'Lan: This Richmond-based duo describe themselves as having "pretty girl swag with a hood twist" flip old crunk and hyphy hits into fresh new favorites on their debut album Forever Da Gang.
TotogangzMau: A female Samoan rapper from East Palo Alto, TotogangzMau is showing lyrical greatness and melodic hooks out the gate on autobiographical songs like "Grow Up."
Notable Northern California Neighbors
The Bay Area's sky high rents and home prices have steadily driven residents to the Central Valley, which includes cities like Modesto, Stockton and California's capital city of Sacramento, and effectively stretched the geographical and sociological boundaries of the region.
Sacramento produced a bounty of homegrown gangster rappers. The most notable are C-Bo, a 2Pac collaborator who was jailed in 1998 for his anti-police and governor lyrics; Marvaless, a woman who debuted with C-Bo and went on to release several solo albums and collaborations with Bay Area rappers Messy Marv, Husalah and The Jacka; and Mozzy, a contemporary star from the Empire Distribution crew. The region also claims Saweetie, the "Icy Girl" who has been endorsed by McDonald's and is signed to Warner Records; she grew up in the East Bay city of Hayward before moving to Sacramento.
After a spate of violent incidents at major hip-hop concerts led Oakland to ban rap shows for a year in 1989, the Bay Area's biggest cities developed a reputation for being averse to the genre. Sacramento, Stockton and Modesto have served as more consistent markets for a number of Bay Area rappers, especially those with more violent or drug-related content.
A Guide To Southern Hip-Hop: Definitive Releases, Artists & Subgenres From The Dirty South