HAILEY Bieber has flaunted her bare stomach for fans in just a bra and booty shorts amid rumors that she's pregnant.
Fans are speculating that the model and her husband Justin Bieber – set to celebrate their fifth wedding anniversary this year – are expecting their first baby.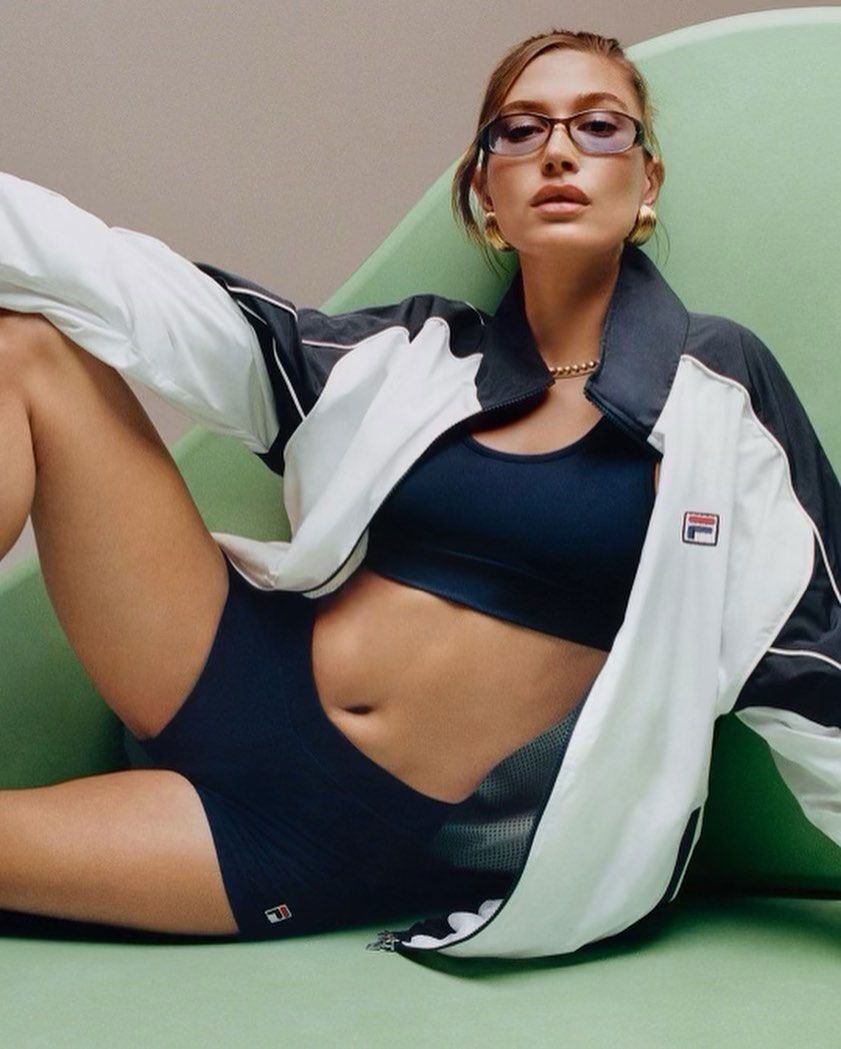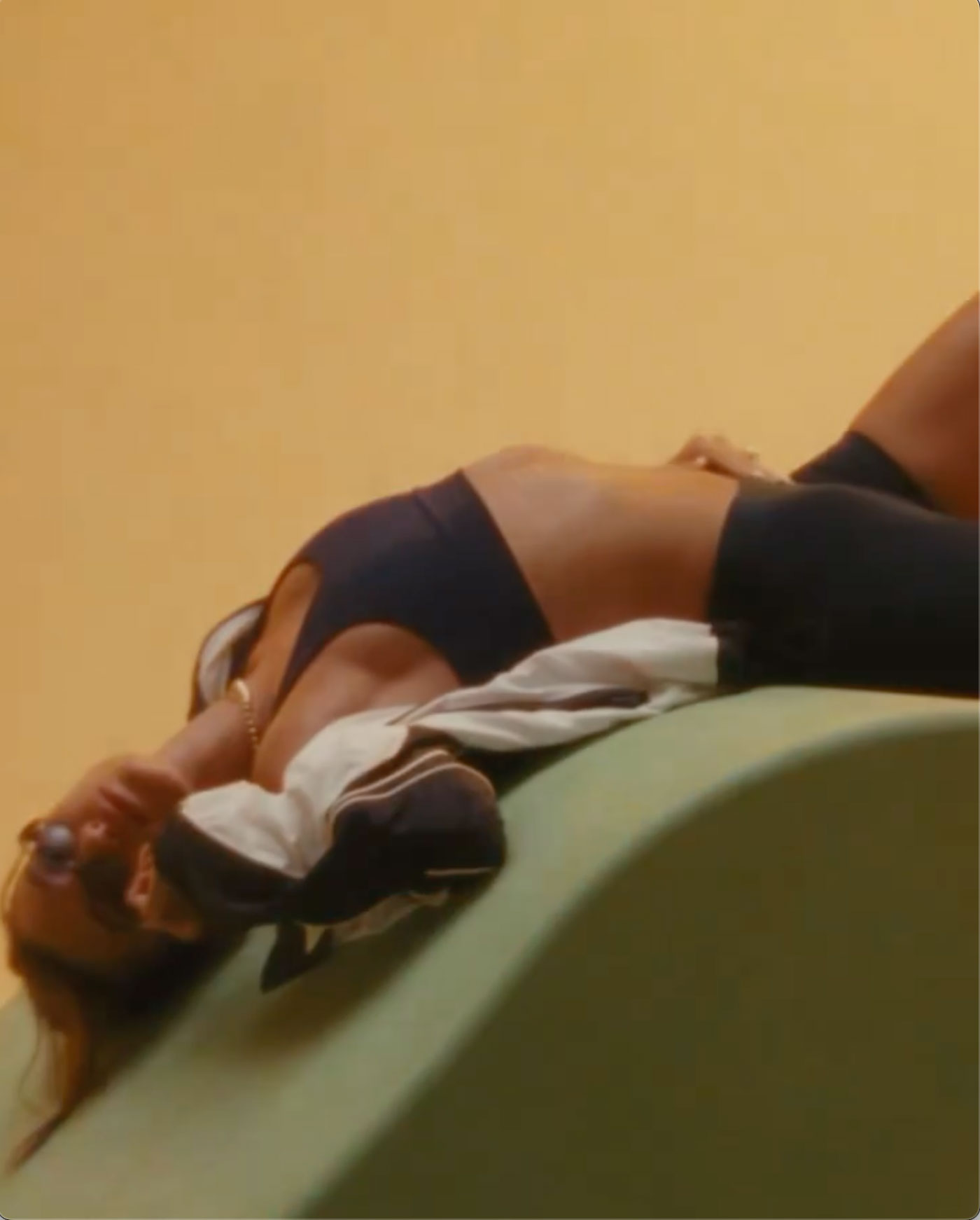 The 26-year-old model appeared in new photos as part of a campaign with FILA.
In the Instagram snaps, she posed in a black sports bra and matching booty shorts with a black and white windbreaker over top.
The first photo in the bunch showed her leaning ever-so-slightly to one side while bending a knee up to rest her arm on.
She looked straight into the camera in the photo, wearing sporty sunglasses with light purple lenses and large gold hoop earrings.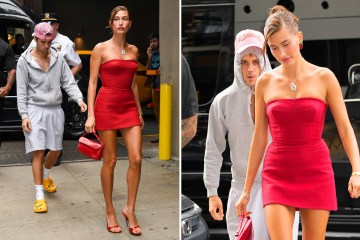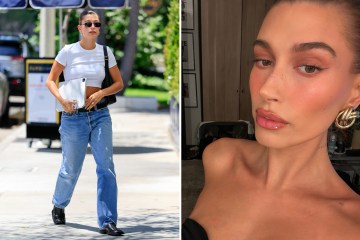 Hailey also shared other pics of her modeling similarly sporty looks that showed a little less of her figure.
Amid the pregnancy buzz, she has been alternating between fueling rumors with baggy clothes and carefully placed pieces or showing her midriff completely.
She was seen out at a Beyoncé concert with the Kardashian family on Monday bearing her belly.
It's not just her outfit and appearance that have fans talking about a potential bun in the oven, however.
Fans have spotted a number of clues that suggest she's expecting.
SUGAR RUSH
Hailey has been touting her love of all things strawberry and sweets on social media.
She recently showed off a sugary snack in a TikTok video, biting into a doughnut.
In the video, she flashed a Krispy Kreme box at the camera while sitting inside her $8.5million mansion in Beverly Hills, California.
Hailey had on a tight white tank top with strawberries on it.
Her dark brown hair was tied back in a tight bun.
She unveiled the doughnut box in the clip and took several bites of one of the treats tucked inside.
Hailey appeared to be enjoying the pastry, looking directly into the camera and bobbing her head back and forth as she ate.
She's been promoting the limited return of the doughnut brand's beloved strawberry glazed doughnuts.
The model partnered with Krispy Kreme, even releasing a strawberry glaze peptide lip treatment with her brand Rhode.
MAJOR CLUES
Her snack habits aren't the only clue fans have picked up on as of late that Hailey and Justin, 29, might be expanding their family.
She's been concealing her belly more and more during outings, rocking seriously baggy clothing and wielding accessories.
Many fans theorize that her recent uptick in strawberry content may even have a double meaning.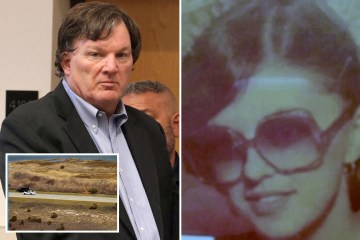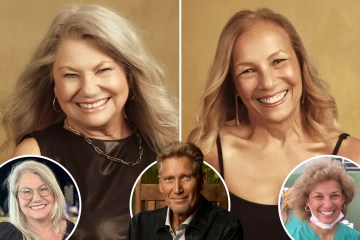 Some suggest it's a nod to the size of a possible fetus.
"The average fetus is about the size of a strawberry" at 10 weeks, according to diaper brand Pampers.