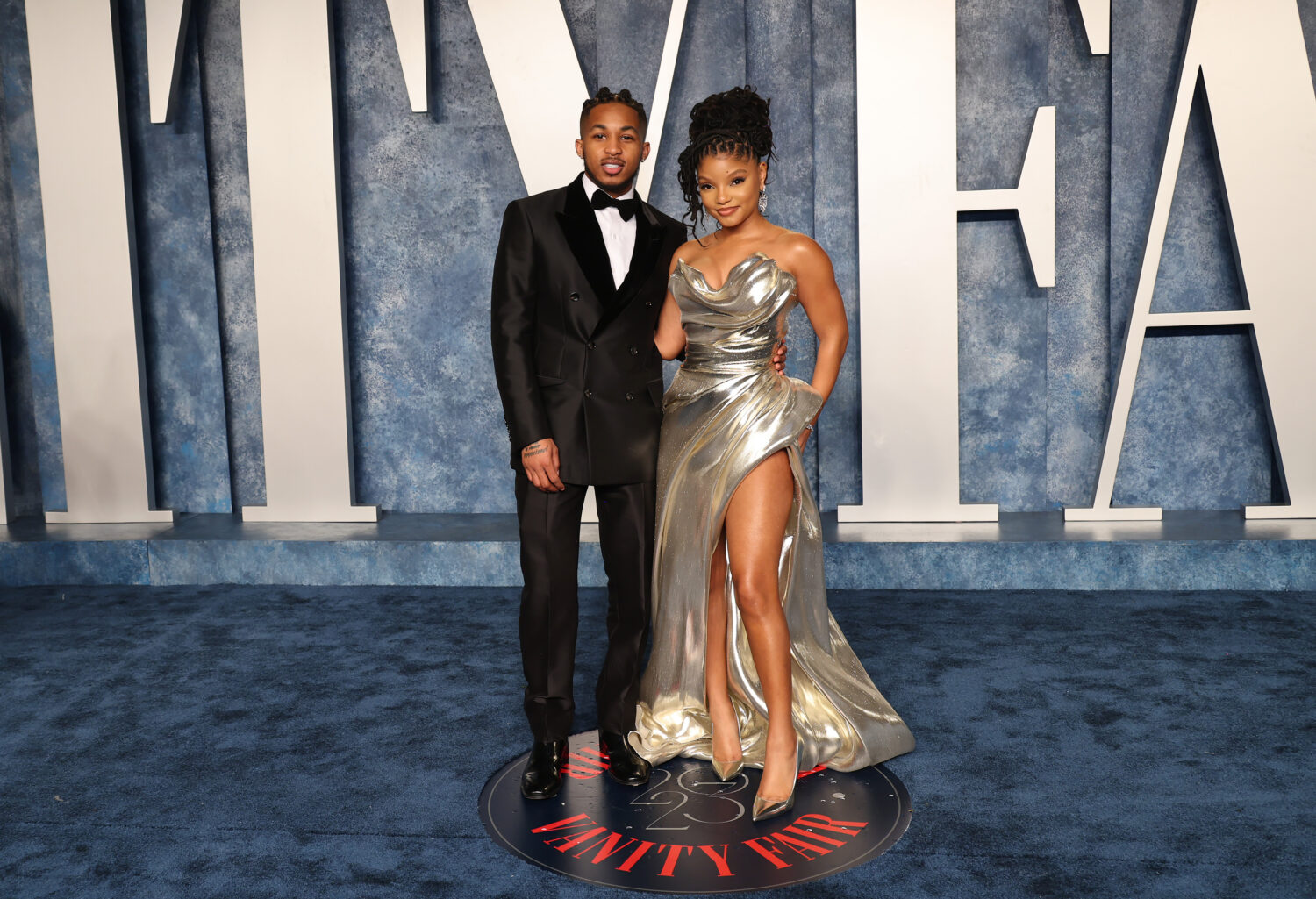 From the outside looking in, 2023 has been a bumpy road for DDG and Halle Bailey. New photos taken earlier this weekend prove that they're still going strong, but over the past few months, fans have speculated that they're on the verge of splitting up more than once. We saw the YouTuber's ex, Rubi Rose, leak alleged DMs from him during a fight with Bailey, and later on, he lyricized about feeling some type of way from watching his girl kiss another man while filming her first feature film, The Little Mermaid.
As is usually the case with any celebrity couple drama, fans had plenty to say about what's been unfolding between DDG and the "Angel" singer. It's long been suggested that ending her relationship with the Michigan native would only further enhance Bailey's career. Nevertheless, she seems determined to make things work with her beau, who enjoyed soaking up the last of the summer sunshine with her this weekend.
Read More: DDG Slammed For Rapping About Halle Bailey Relationship Insecurities On New Song
Halle Bailey and DDG Still Going Strong
Aside from updating us on her love life, the Atlanta-based songstress also gave us a look at her booty gains. On Saturday (August 19), her IG feed lit up with a selection of snaps taken while she was relaxing in the pool wearing a pretty, purple one-piece swimsuit.
"I was born free 🌴," the Disney starlet wrote in the caption. While she solely focused on flaunting her face card in the first picture, a swipe to the left will reveal her slim thick behind, which she's proudly been building in the gym for some time now. "ARIEL BEEN ACTIN UP EVER SINCE SHE GOT THEM LEGS," one user teased Halle in her comment section.
Read More: Halle Bailey's Bikini Body Will Remind You Why She's The "Girl Of Your Dreams"
The Little Mermaid Loves Having Her Legs
Do you think Halle Bailey looks better while rocking a tail as Ariel in The Little Mermaid, or while hanging out in her pool sporting her bright purple swimsuit? Let us know in the comments, and check back later for more hip-hop/pop culture news updates.
[Via]