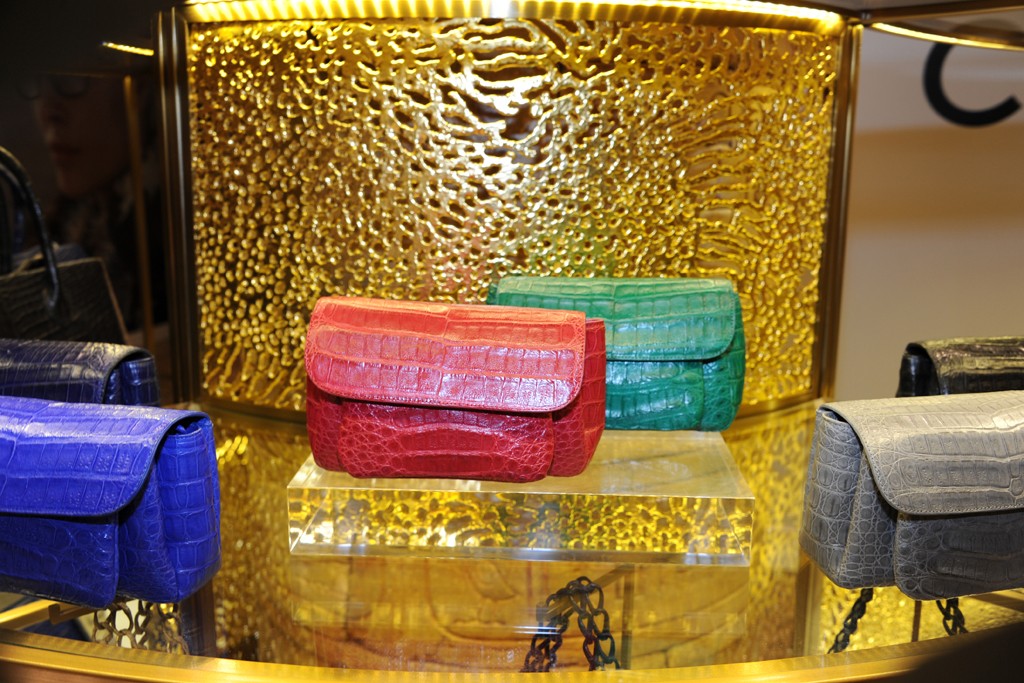 Accessories designer Nancy Gonzalez, founder of Gzuniga Ltd., has been extradited from Colombia to Florida and arraigned on criminal charges related to the illegal importation of caiman and python skins, the U.S. Department of Justice has confirmed.
The three-count indictment charges Gzuniga, Gonzalez, and two other individuals with one count of conspiracy and two counts of smuggling for the repeated illegal importation of designer handbags made from caiman and python skins from February 2016 to April 2019.
The Colombian-based label known for its use of exotic skins had been a prominent name in the luxury accessories business since the early 2000s, even cited in "The Devil Wears Prada" as part of Anne Hathaway's fashion makeover. The brand was a key resource for the accessories departments of major luxury stores globally.
According to the indictment, the defendants solicited friends, relatives and employees of Gonzalez's manufacturing company in Colombia to act as couriers and transport the designer handbags on their person or in their luggage while traveling on passenger airlines.  Once the designer handbags were smuggled into the United States, they were delivered or shipped to the Gzuniga showroom in Manhattan, where they were put on display for high-end retailers to view and purchase for sale in their stores, the complaint alleges.
Both the caiman and python species are protected by the Convention on International Trade in Endangered Species of Wild Fauna and Flora (CITES), to which both the U.S. and Colombia are signatories. Exotic skin accessories are heavily regulated by the U.S. government and all trade must have documentation and comply with CITES rules.
Representatives for Nancy Gonzalez could not be reached for comment. The label's social media channels have been dormant since late April, which is around the time that the Department of Justice's investigation began to take shape.