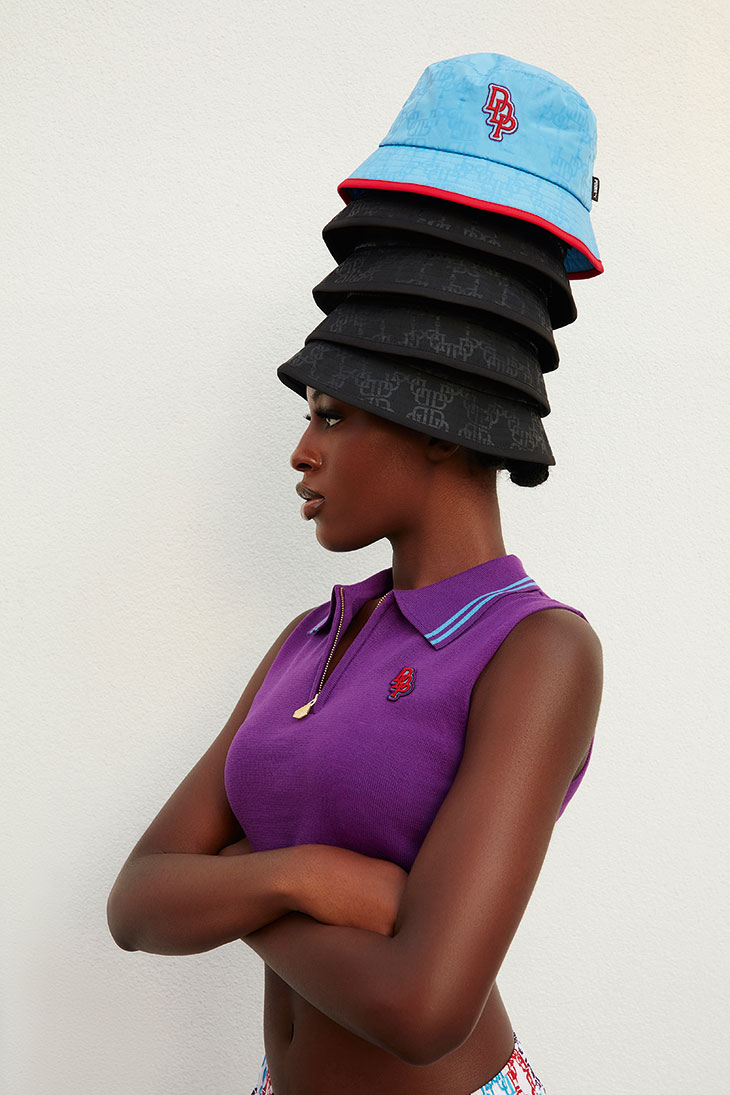 PUMA and Dapper Dan have once again joined forces, churning out a vibrant, enigmatic collection that encapsulates the raw energy and spirit of Harlem's historic block parties.
This latest collaboration seamlessly intertwines the pulsating realms of sportswear, luxury, and hip-hop culture, promising not just clothing, but an experience that pays homage to the inimitable style and flamboyance of the Harlem-born designer, Dapper Dan.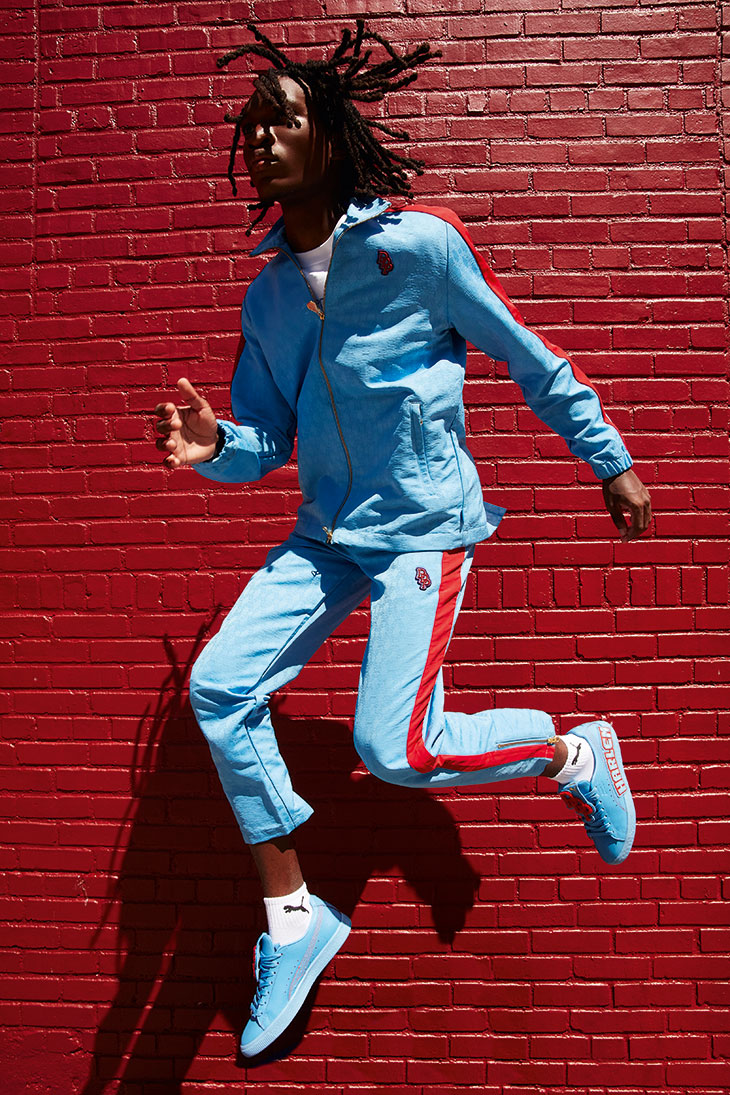 Holding the spotlight at the core of this collaboration is the reinvented tracksuit, a significant staple that mirrors Dapper Dan's signature style. This renewed version presents a sophisticated concoction of the PUMA T7 Tracksuit – a canvas where the intricacies of luxury meet the gritty roots of Harlem street style. The meticulously crafted T7 Jacket and Pants showcase a rich custom pattern, thoughtfully designed by the duo, adorned with an exclusive "DDP" badge that bears testament to this iconic partnership.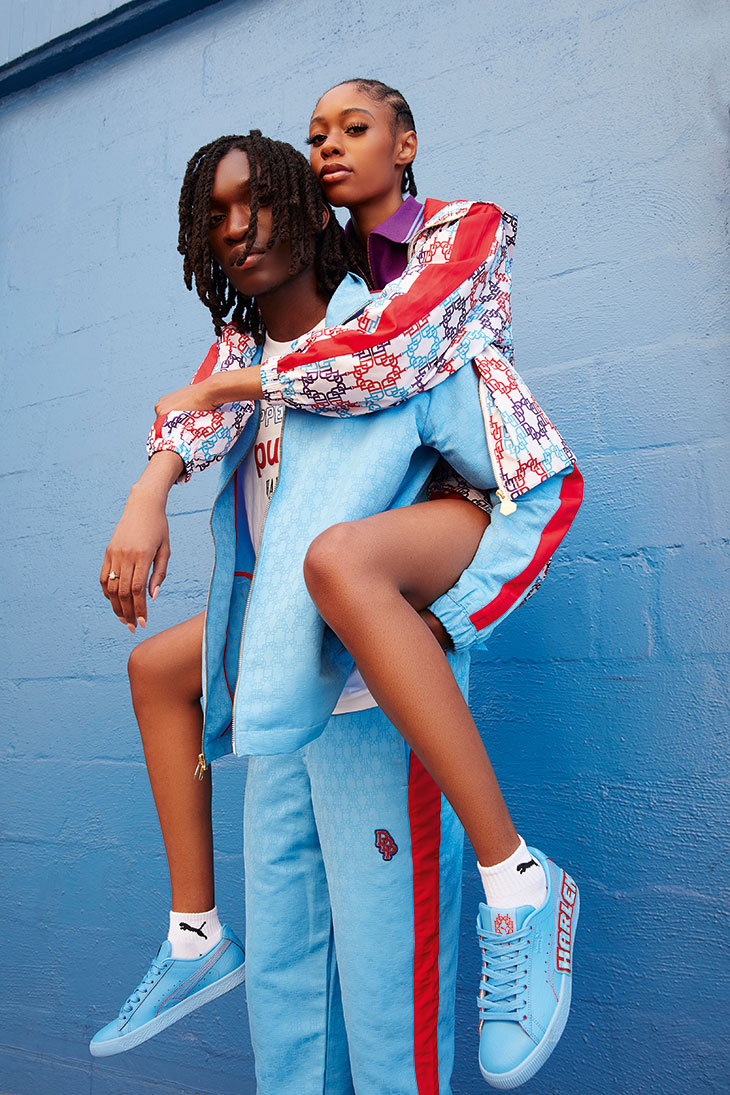 The range is an exhilarating journey through the worlds of sportswear and haute couture, narrated through specially curated logos and motifs. It pays tribute to Dapper Dan's fondness for high-fashion monograms, showcasing pieces that are not just outfits but encapsulate stories of a rich and vibrant cultural history.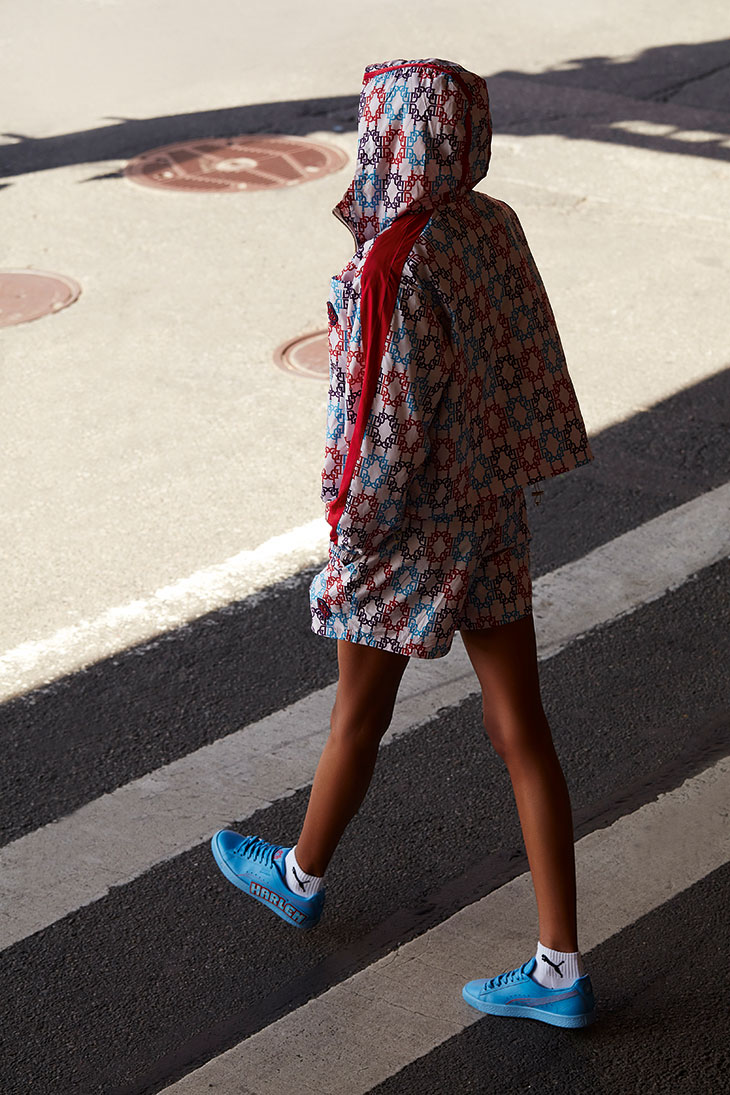 A pinnacle of fusion and innovation, the collection extends its grace, vibrant designs, and chic aesthetic across gender lines, presenting pieces that resonate with both men and women. Men can look forward to an array of apparel including Mesh Shorts and Graphic T-shirts, each item echoing the legendary style and attention to detail that Dapper Dan brings to the table.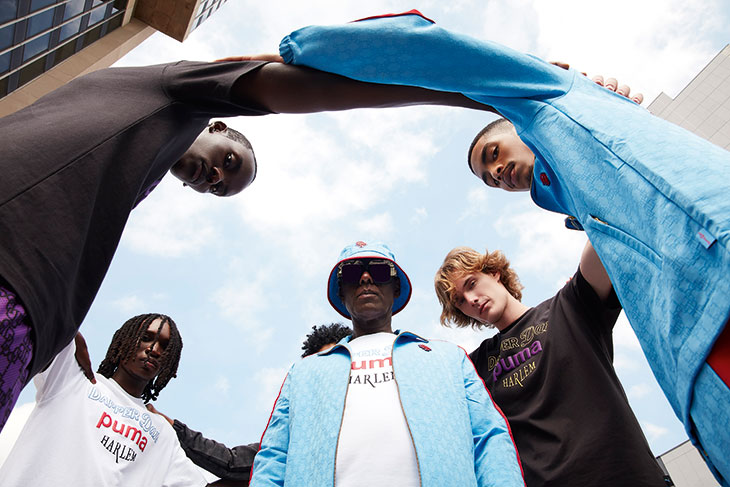 Women's offerings are nothing short of a fashion celebration, with pieces such as the contemporary Cropped Polo, shorts, and a stylish hooded Summer Jacket. Each item comes alive with PUMA and Dapper Dan's custom monogram-inspired patterns, a unique collaboration signature that celebrates the dynamic harmony between sportswear and luxury.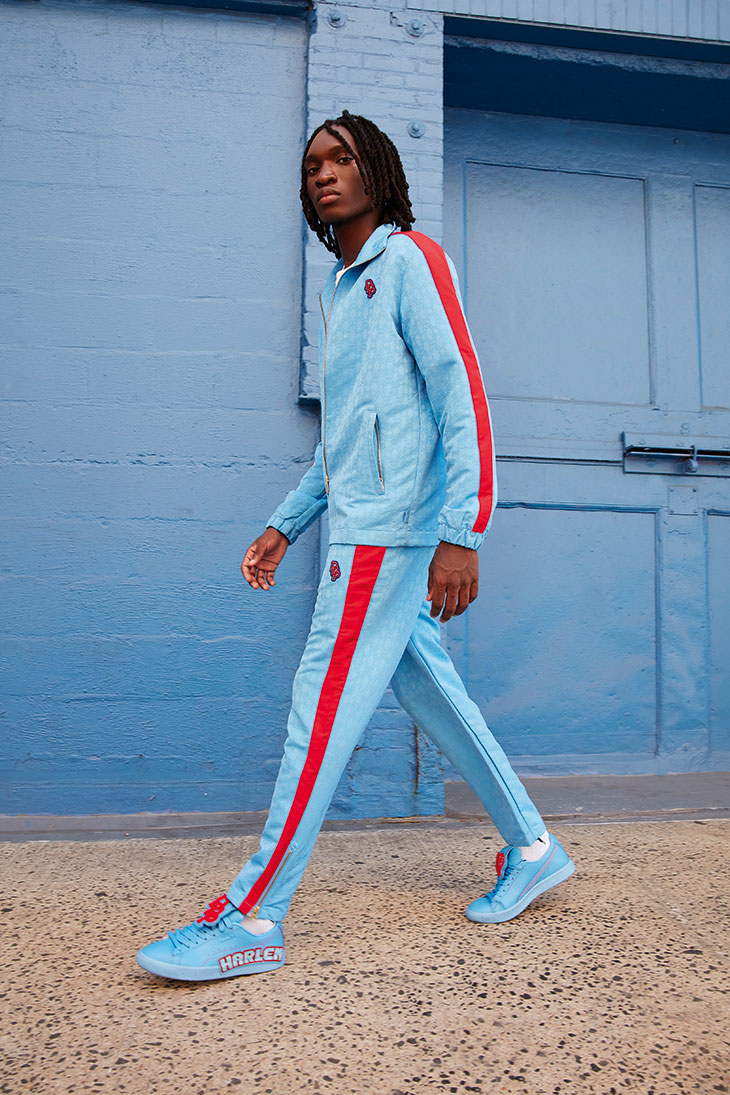 The collaboration brings to the forefront a unique offering of footwear that celebrates the roots of hip-hop fashion. The Clyde and Slipstream have undergone a transformation, re-emerging with designs that speak volumes about the fusion of Harlem's pulsating energy with PUMA's sports heritage. The Clyde, available in two mesmerizing colorways, transitions from "Harlem" to the "World," proudly displaying bold lettering that encapsulates an era while sporting an exaggerated tongue that channels the spirits of the '60s and '70s football boots.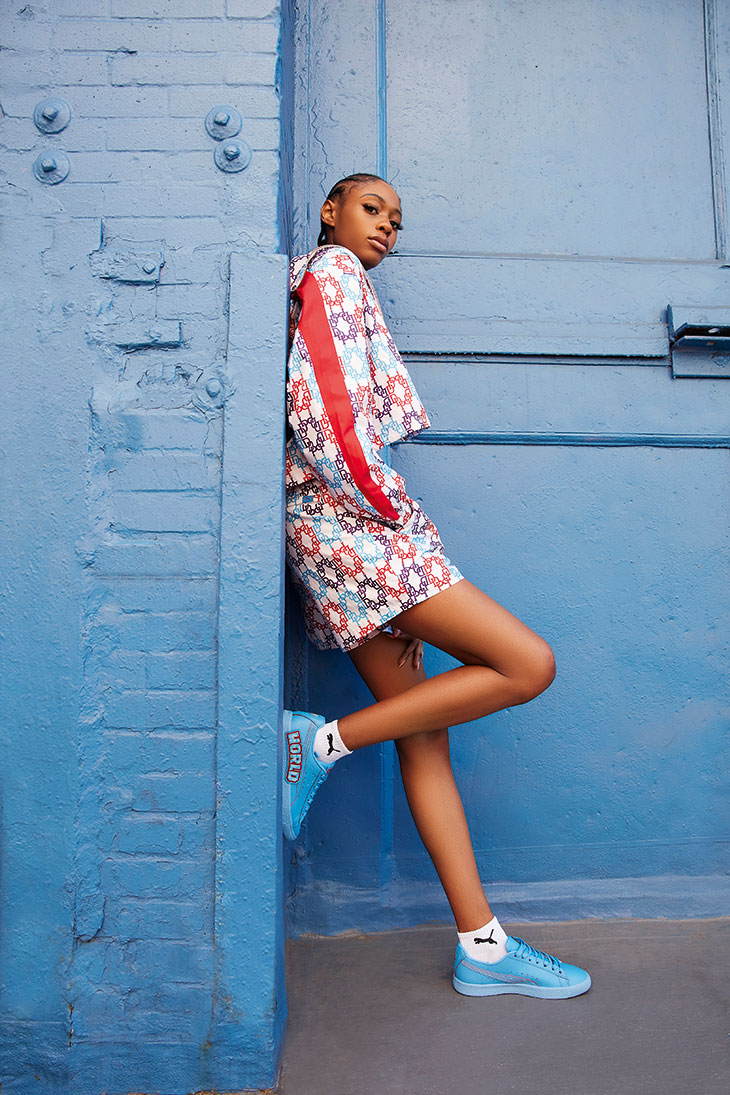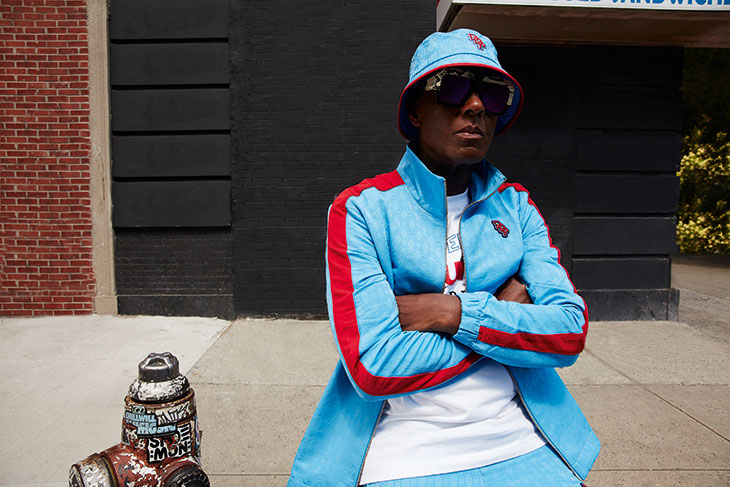 The Slipstream presents an audacious silhouette, graced with a rubberized mudguard and adorned with golden hardware elements, bringing a dash of extravagance that is grounded with a chain affixed to the upper, symbolizing the rich heritage and vibrant narratives that this collaboration embodies.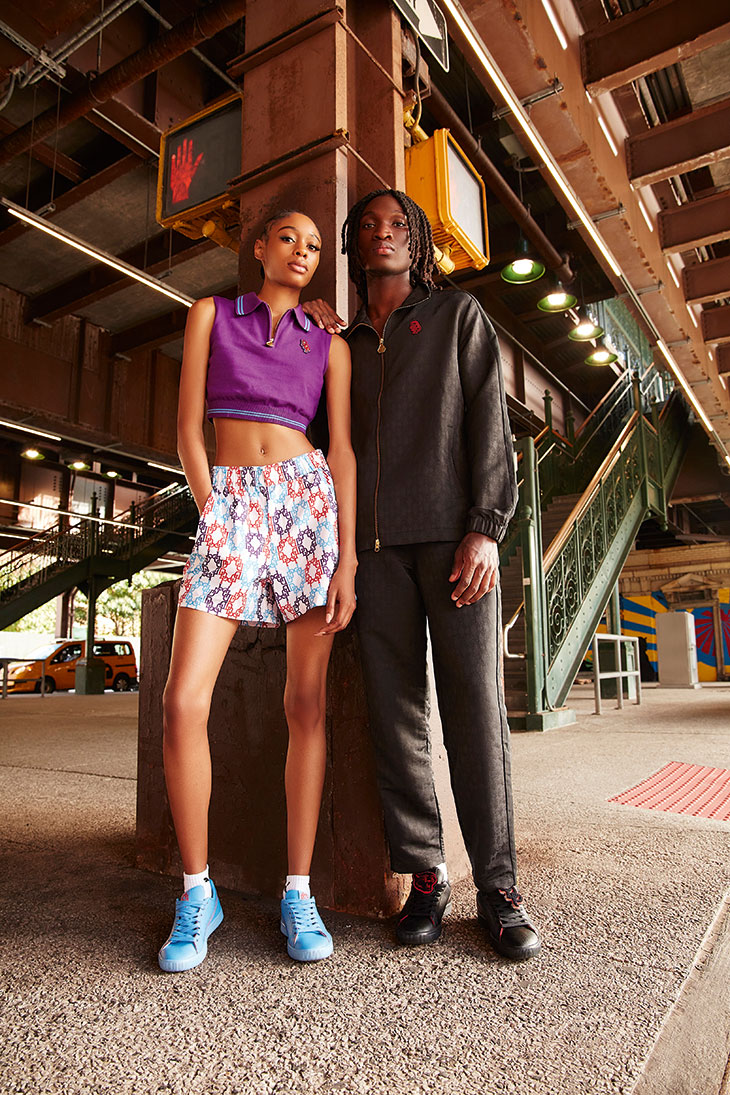 The collection stands as a testament to history, coinciding with the 50th anniversary of the PUMA Clyde and the 40th anniversary of Dapper Dan's original Harlem boutique. The wait for this groundbreaking collection ends on September 16, 2023, as the PUMA x Dapper Dan collaboration will be available at PUMA's official website, flagship stores, and selected stockists worldwide.