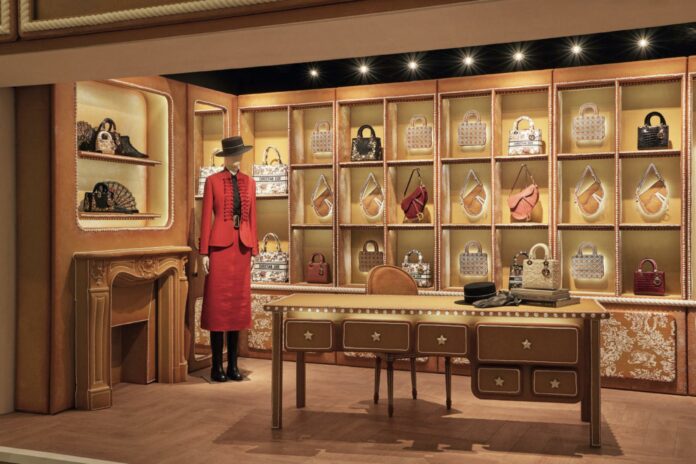 Harrods has swapped out some of its most expensive handbags with £250 versions in airport shops as it accused Rishi Sunak's tourist tax of deterring wealthy overseas customers.
The luxury department store retailer's managing director Michael Ward told the Telegraph Harrods had been forced to "reshape the whole of the price architecture" in its airport stores because of a drop in tourist spending.
---
Subscribe to Retail Gazette for free
Sign up here to get the latest news straight into your inbox each morning 
---
Instead, the business is now focused on selling ranges of robes and beachwear in its Heathrow and Gatwick concessions, with the majority of products priced at less than £250.
This represents a significant price change from ranges previously sold at the luxury retailer's airport shops, which included luxury handbags with hefty price tags.
"We used to be able to sell a £1,000, £1,500 handbag and people would save up and say 'I'm going to have that bag and I'll buy it at the airport, because I can get £200 or £300 tax back'," Ward told the title.
Following Brexit, the government ordered to axe VAT-free shopping for tourists visiting Britain, meaning international visitors can no longer claim back 20% VAT.
The move has been slammed by many luxury retailers who say customers have ditched London and are now visiting Paris and Milan to buy their high-end goods. Travellers can still claim back VAT on their pricey purchases if they buy within the European Union.
Following the decision, Mulberry revealed it would be shuttering its Bond Street store which first opened in 1995.
A Mulberry spokesman said at the time: "The lack of VAT-free shopping in the UK has been particularly felt on Bond Street, which has always been an iconic shopping destination for tourists. The decline in visitors has impacted footfall and sales."
Click here to sign up to Retail Gazette's free daily email newsletter