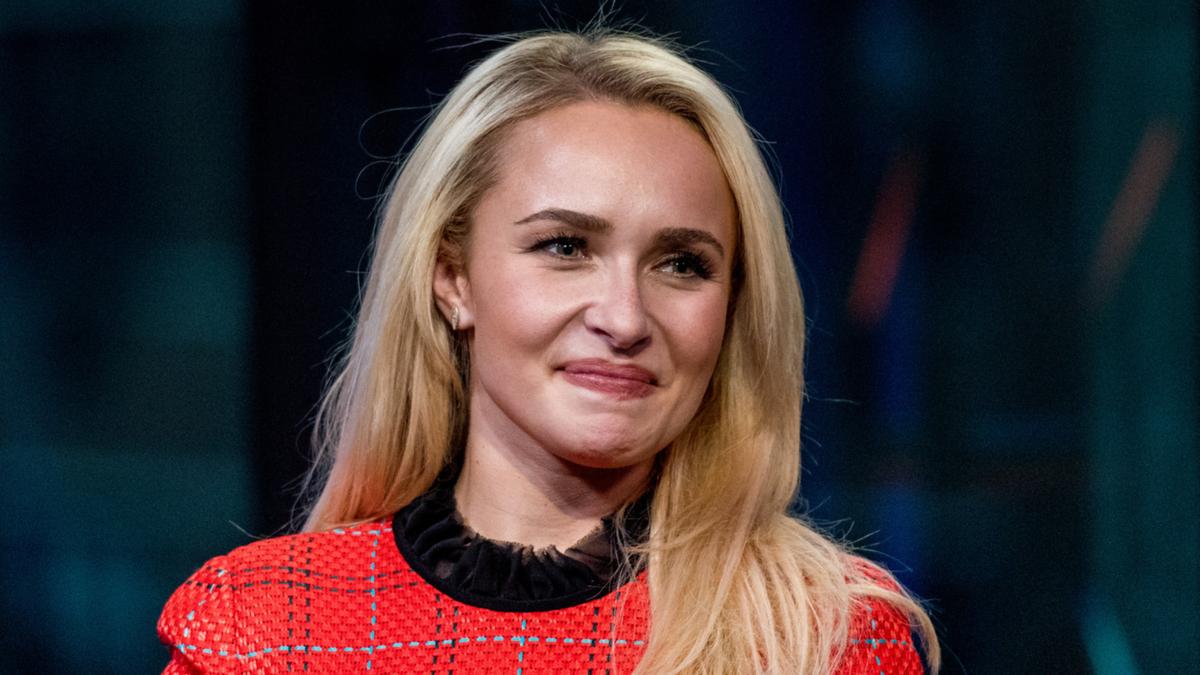 Some celebrities love to mix up their look, changing hairstyles and fashion looks on a seemingly weekly basis (think 80s-era Madonna, or early Lady Gaga.)
Then there are the celebs like Taylor Swift who stick with a trademark look, style or hair colour, and become identified with it.
American actress and singer Hayden Panettiere has always been known for her signature blonde locks, but she recently debuted a bold new look.
Stream the world's best reality, entertainment and true crime shows for free on 7Bravo on 7plus >>
The 34-year-old Heroes and Nashville star has traded in her blonde tresses for bubblegum pink locks, revealing the new style to her 750,000 followers on Instagram.
"Pink hair don't care!" she wrote, sharing a picture of herself wrapped in a white robe ahead of a photo shoot.
Panettiere is holding a heart-shaped black mirror in the photo, and sports a fully made up face featuring blush and pink tones that perfectly match her pink hair.
Fans were stunned by the bold new transformation.
"Ohhhh loving the PINK," one fan wrote.
"You look so good with pink hair Hayden," another wrote.
"SUCH a good colour on you!" one follower added.
"Pretty in pink," agreed another.
"I'M OBSESSED," gushed one fan.
Earlier this year, Panettiere revealed in a Women's Health interview that she had struggled with hair loss as she battled alcohol dependency and postpartum depression.
"My face was swollen. I had jaundice. My eyes were yellow. I had to go to a liver specialist," she said.
"I was holding on to weight that wasn't normally there.
"My hair was thin and coming out in clumps."
Panettiere went on a four-year hiatus after her stint on Nashville, returning to acting this year to appear in the most recent installment of the Scream franchise.
Speaking to Good Morning America, she said she used that hiatus to work on her physical and mental health.
"I had to work on myself, my mental health and my physical health, spiritual health," she said.
"And then when (Scream) popped up and it came back around, I was like, 'I want to be part of that again'."
Panettiere's rise to fame has not been easy.
During her years of addiction to drugs and alcohol, she gave up custody of her daughter, Kaya, to her former partner, Wladmir Klitschko.
"It was the worst signing those papers, the most heartbreaking thing I've ever, ever had to do in my life," she said on an episode of Red Table Talk last year.
"But the best thing for my daughter was to make sure she was okay, take care of myself and make sure I could be a good mum to her.
"And sometimes that means letting go."
The actress explained that her drug dependency problems began in 2012, when she was living in Tennessee and filming Nashville.
"I was being told how to be and how to live by so many people in my life," she told Women's Health.
"What I put in my body was like an act of defiance."
After Kaya was born in 2014, and Panettiere was struggling with postpartum depression, her drinking "ramped up", she said.
On top of this, the actress was prescribed opioids to treat an old neck injury that had started flaring up again.
She quickly built up a dependence on the pills and, as her tolerance for the drugs increased, she took more and more.
In 2015, she checked into rehab, saying she felt as if she were "drowning", but her sobriety didn't last long.
So how did she eventually manage to climb out of the dark hole she was in?
"I did a lot of work on myself," she revealed.
"After eight months of intensive therapy, I felt like I had this blank canvas to work with."
For more engaging celebrity content, visit 7Life on Facebook.