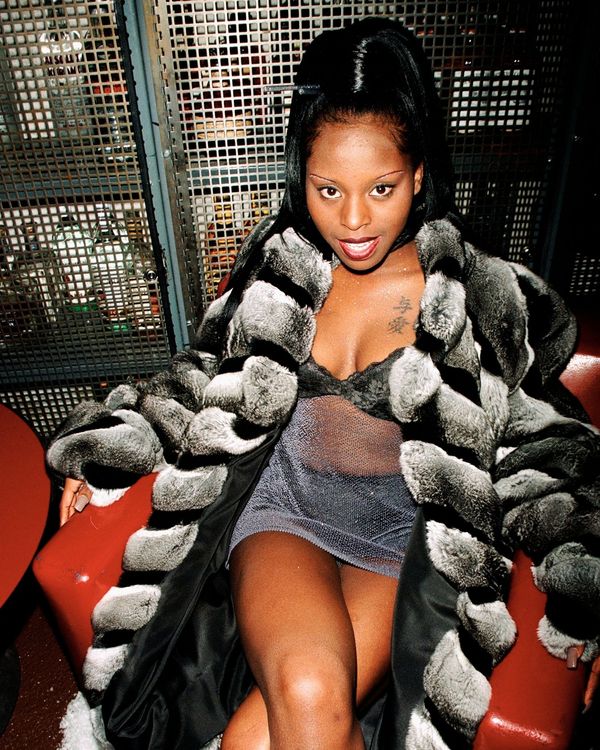 Photo: DMI/The LIFE Picture Collection/Shutterstock
Historically, luxury fashion has had a long-standing, fraught relationship with the hip-hop world. Despite its contingent past, the connection between the two is something that has existed since the inception of the genre 50 years ago. Image, self-presentation, and perception are an integral part of hip-hop. Image-makers like Misa Hylton (Lil' Kim's longtime stylist) and June Ambrose (creative director and stylist to a roster of hip-hop legends) tapped into that special connection early on and turned their clients into the most visually referenced acts to date. In the new book Fashion Killa: How Hip-Hop Revolutionized High Fashion, author Sowmya Krishnamurthy provides the first comprehensive anthology of the marriage between hip-hop and luxury fashion, mapping out well-examined evidence of the two entities being inextricably linked.
In Fashion Killa, Krishnamurthy traces hip-hop's fashion lineage from the early days at Dapper Dan's boutique in Harlem, to Sean "Diddy" Combs's Sean John empire (Combs was the first Black designer to win a CFDA award for Menswear Designer of the Year in 2004), to Kanye West's prep-forward style (the antithesis of the standard hip-hop "look" at the time), to Pharrell Williams's journey from BBC to Louis Vuitton, to everyone in between. The author threads these histories together with political context, oral accounts of those involved, and designer profiles, citing major technological shifts like how the advent of the internet assisted in hip-hop's mass appeal.
The Cut spoke with Krishnamurthy upon the release of Fashion Killa.
Why did you feel that the connection between hip-hop and high fashion needed to be investigated at length?
About three years ago, I was following the Met Gala coverage, and all of a sudden people were really excited to see what Cardi B was wearing on those steps; it was a very interesting changing of the guard. But while that was going on, it was quite surprising that there wasn't anyone really documenting the journey. We see the result, someone like Pharrell becoming the creative director of Louis Vuitton, but it took a long time to get to that very historic moment. It was really important for me to dive deeper and go into the history, discussing things like social factors, economic conditions, and even psychology.
Streetwear has infiltrated not just high-fashion runways but, really, everybody's daily life. You saw it a lot during the pandemic, when people's office outfits switched to sweats and hoodies, sneaker culture was everywhere, and all of those factors came together. And with the 50th anniversary of hip-hop, it really was kind of this perfect storm to tell the story.
What is a look that made the most impact on you personally?
When Aaliyah became a model for Tommy Hilfiger. Aaliyah was such a style icon, and she was the girl who had everyone wearing their hair over one eye, looking very mysterious and very cool. I talked about it in the book where, at the time, I could not afford Tommy Hilfiger — that was definitely out of our budget. So I got a knockoff version where his last name was spelled wrong, but it was in cursive, so you couldn't really tell. I thought the shirt was awesome, and for some weird reason, I felt that I was kind of part of the conversation.
You interviewed a lot of legends for Fashion Killa, including Slick Rick, Nas, and Pusha T. How do you feel that their oral histories enhanced your project?
I think it was really important for rappers to be a part of the narrative and in their own voice. Oftentimes, when discussing an anthology, it can be a bit dry and read like a textbook. So much of the story is pushed through by these vivid characters, and who better to tell their story than themselves? I had a great conversation with Pusha T. We probably spoke for about two hours, but only parts of the conversation made it into the book. But I think it was so interesting the way he talked about the first time he saw Bape. At first, people made fun of him for wearing Bape sneakers, and then very quickly they wanted to know his plug. And who is this mysterious Nigo guy?
It's important that you expanded on measures like sumptuary laws in the 18th century (laws put into place to regulate consumption as it pertained to extravagance and luxury) and even Reagan-era policies down the line that further disenfranchised Black people and villainized their self-expression. How are those things inextricably linked to the evolution of hip-hop style? 
Going back to sumptuary laws, it's really this notion that only the people in power say who deserves to wear something, whether it's a certain fabric or color, and that luxury fashion is relegated to people of a certain stature. Now, it's more so who can afford it versus who's allowed to. But a lot of that feeling and sentiment, I think, still very much permeates the industry.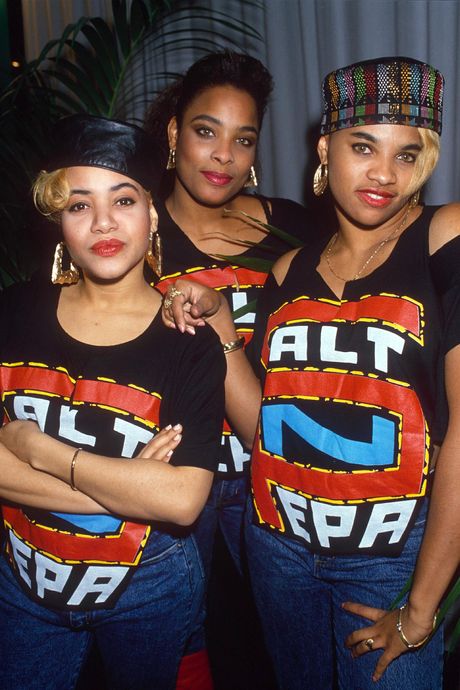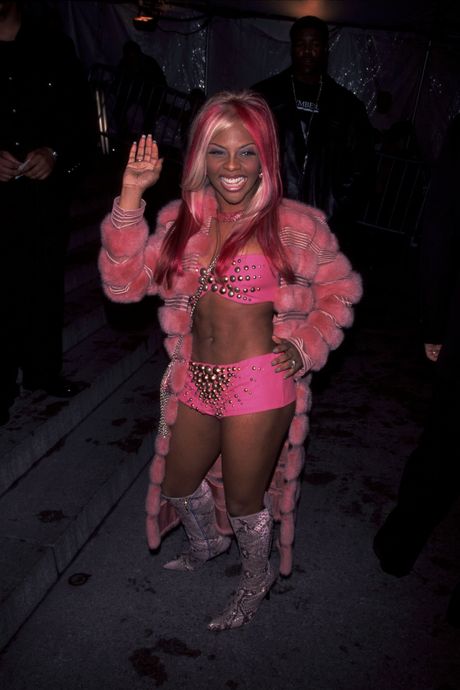 The industry has been plagued with things like racial profiling and overt discrimination; people I spoke to for this book, whether it was Dapper Dan or Misa Hylton, had the money to go to the nice places and buy the heritage brands, but they walked into a store and didn't feel welcome. So, that's something that I think has sadly been kind of plaguing the notion of luxury fashion and aspirational fashion since the beginning.
You and other fans worldwide have made a strong case for Lil' Kim to be acknowledged as a fashion icon by the industry (the argument for her to receive the CFDA Icon Award circulates every year). Why do you think it hasn't acknowledged her? 
I definitely hope that Lil' Kim can get her flowers. She's really somebody who is such a fashion icon and a style trendsetter. She was somebody who at a very young age was using fashion and her sexuality as part of this idea of who she was as an artist. She really was one of the first to have friendships with people like Donatella Versace, Marc Jacobs, and David LaChapelle. What was so great was you saw a lot of those early collaborations, and she was fearless, right? That famous LaChapelle cover where her body has Louis Vuitton logos on it — it's this idea of skin being a status symbol.
Who can forget her notorious MTV Video Music Awards outfit, designed by Misa Hylton, where she had that mermaid look with one breast out? I think what's great about where we are in hip-hop with it turning 50, a lot of the OGs and icons are really getting a second life. In hindsight, she should have gotten her Vogue cover. I mean, that seems like a no-brainer, right?
I agree. What do you hope to see at the intersection of high fashion and hip-hop in the next 50 years?
In the next 50 years, I would love to see a hip-hop line situating itself as a great American fashion house. So, the way we talk about Ralph Lauren or Tommy Hilfiger or Donna Karan — I would love to see a rapper-led line being discussed in that same way. In the early aughts, we saw so many rapper-led clothing lines — Sean John probably being one of the most successful, but also Rockawear, Baby Phat led by Kimora Lee Simmons, and more — that didn't really last. Those brands didn't have the staying power of some of the American heritage houses. I think it would be great to show that hip-hop and fashion are not temporary. It's not based on trends.
Who are some of the vanguards of style you think are furthering this legacy today?
Cardi B. Her style of evolution has been rather fast, but I love the fact that now she's a couture darling. She's working with designers from all over the world, and she's become a mainstay at Paris Fashion Week. I think for a lot of artists, fashion is something that's oftentimes their introduction to the industry. You might not know a song, you might not have gotten their album, but you know what they look like because of social media and all of the fashion tentpoles that happen throughout the year. Everyone wants to look good, and I think we're in a really exciting space.
Fashion Killa is available wherever books are sold starting October 10.
Hip-Hop and Fashion's Fraught Relationship