August marks the fiftieth anniversary of hip-hop. Like most urban radio stations across the country at the time, Kansas City's KPRS was slow to embrace the hip-hop movement fifty years ago. Despite being the nation's oldest Black-owned radio station, it struggled with accepting this new art form created by Black and Latino youth. 
Hip-hop ushered in a cultural phenomenon at the time, introducing the world to DJing, breakdancing, graffiti and rapping. Rap music is now one of the most popular music genres in the world, but for most of its fifty-year history, radio stations, including KPRS, reluctantly played the music on air. 
"People who were running the radio station at the time were from a different generation," says Myron Fears, operations manager at the Carter Broadcast Group, which owns KPRS, Gospel 1590 KPRT and RNB 106.9. "They didn't understand the music or the culture."
Legend has it that hip-hop was born on August 11th, 1973, at a party held in an apartment building community room in the South Bronx, New York. DJ Kool Herc, an eighteen-year-old aspiring musician at the time, performed, and the rest, as they say, is history.
However, most people weren't introduced to hip-hop until six years later, in the fall of 1979, when The Sugarhill Gang performed "Rapper's Delight." KPRS first played the iconic song in Kansas City months after most urban stations across the country had already played it. It would be the beginning of the radio station's tumultuous and uncomfortable relationship with rap music. 
"'Rapper's Delight' introduced a new genre of music, especially in the Midwest," Fears says. "The song brought a new culture, a new attitude, a new political mindset, a new sense of fashion and a new way to dance."
The release of "Rapper's Delight" ignited a culture at warp speed, and hip-hop became a phenomenon. The song had an immediate impact on millions of young Black people. Kansas City native Tonya "Solé" Johnson, now known as Aja Shah, remembers hearing the song for the very first time and writing down all of the lyrics in a spiral notebook, then memorizing them and reciting them back as she performed them on the school bus. She would eventually become the biggest female rapper from Kansas City, landing several hit songs on the Billboard charts in the early 2000s.
Even still, most urban contemporary radio stations at that time played limited rap music, and most of it was played at night. "Stations had a one-hip-hop-song-per-hour rule after 7 p.m.," Fears says. "At KPRS, there were hip-hop records sprinkled into rotation during the afternoon drive from 1981 to 1989. Records like 'It's Like That' by Run-D.M.C,, 'Friends' and 'Five Minutes of Funk' by Whodini, 'Wild Wild West' by Kool Moe Dee and 'Push It!' by Salt-N-Pepa were part of the music mix."
Although not a lot of rap music was played on KPRS, savvy party promoters like Vonzell Bryant, Marcus Harris and Ryonell Frederick used the station to advertise their hip-hop parties at high schools, hotel ballrooms, skating rinks and union halls. The underground hip-hop scene was healthy and vibrant despite the limited amount of airtime rap music received on Kansas City radio.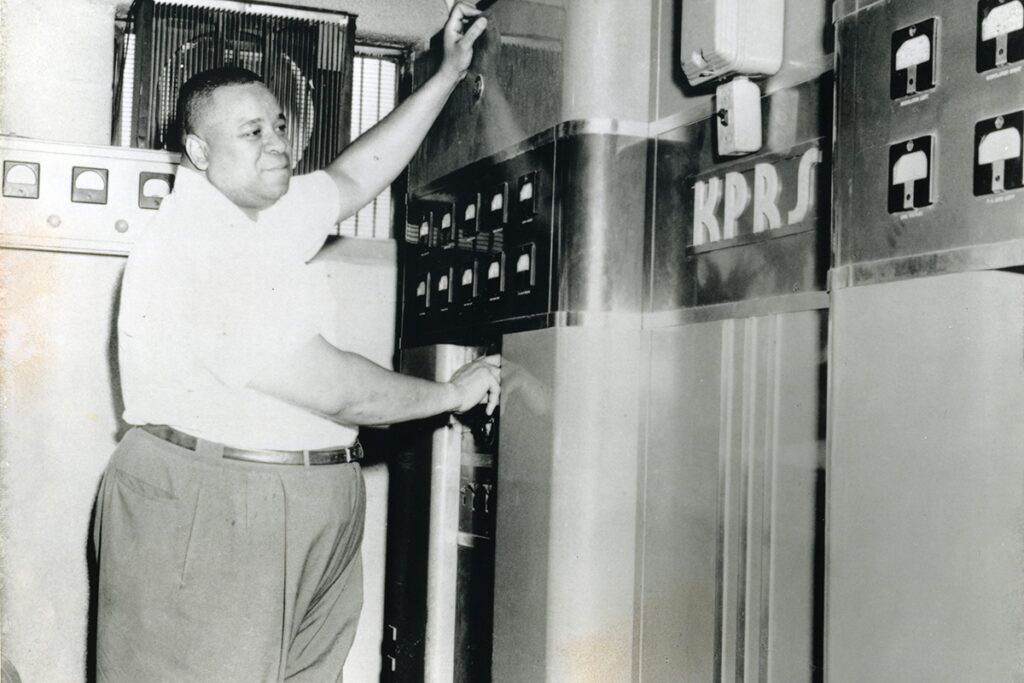 "It was a slow process," Fears says. "It gradually evolved because the records became so huge you couldn't deny playing hip-hop anymore." Credit Run-D.M.C. for breaking the fourth wall literally and figuratively. Their 1983 song "Sucka MC's" was one of the first rap songs to get heavy rotation on urban radio nationwide. Their 1985 hit "Walk This Way," a cover of Aerosmith's rock classic, crossed over and introduced rap to mainstream audiences in a massive way.
Soon, other radio stations discovered the popularity of rap and hip-hop music and began including it in their rotations. In 1987, KPRS began feeling the heat from a new local competitor. B95FM became an urban format. This forced KPRS to ditch its one-time futuristic automated playlist and go live with on-air personalities. The station also rebranded itself as Hot 103 Jamz. 
To connect with the majority of their listeners who craved rap, Hot 103 Jamz began producing programming that catered to them. Myron Gigger, aka The Magic Man, introduced a concept called "The Hot 8 at 8" into his nightly show. The countdown program also featured listeners delivering shout-outs in the tradition of early call-in shows. The show was extremely popular and also provided the station street credibility. Hot 103 Jamz also featured another popular segment called "Pump It or Dump It" where listeners voted on whether they liked or disliked a new song that would be featured. These two shows, propelled by rap music, were extremely popular and generated huge ratings for Hot 103 Jamz. But there was still a cautious reluctance to go all in on hip-hop at the station.
During the 1990s, hip-hop became even more popular, forcing radio stations to play more rap despite major concerns over the violent and misogynistic lyrics that proliferated many songs. The socio-economic woes that plagued Kansas City combined with the crack epidemic greatly increased crime. Rap music was an easy target. For a short period, the station banned almost all rap music and began an anti-violence campaign using the slogan "Put the damn guns down!"
The ban was short-lived, mostly because radio stations faced increasing competition from television shows that featured rap music and its artists. The increased proliferation of mixtapes also allowed people to bypass radio stations altogether to listen to rap.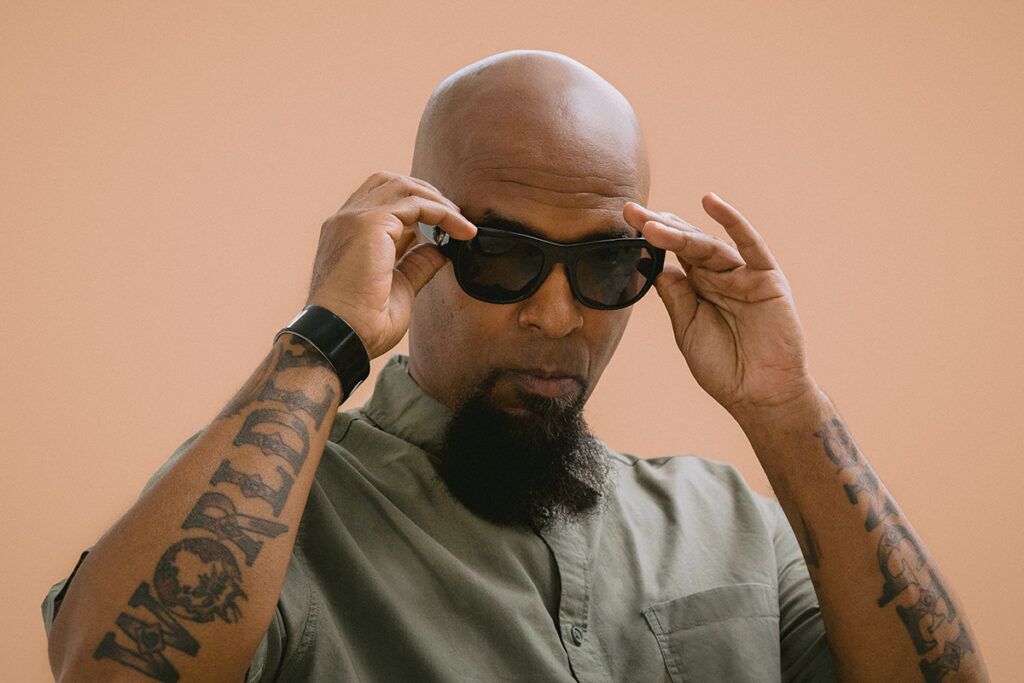 By the mid-'90s, hip-hop became increasingly more commercial and began dominating radio station playlists. In the early 2000s, hip-hop had become standard and was part of Hot 103 Jamz's daily programming. However, local rap artists still struggled to obtain love from the station.
For years, many Kansas City-based rappers have felt betrayed by Hot 103 Jamz for a lack of support. Things came to a dramatic head when local rapper James Christos recorded a song called "K.T.R.S. (Kill the Radio Station)" in 2005. It was a diss song that targeted Hot 103 Jamz specifically for not playing rap music produced by local artists. In response to the song, Hot 103 Jamz partnered with Strange Music, the local music label co-founded by Kansas City's most successful rap artist Tech N9ne. Together they created a hip-hop music summit to address the concerns of the local artists and explain how the music and radio industries actually operated.
"Programming music is subjective," Fears says. "You can't play every song you receive. It's also a business and ratings and revenue matter. It's not about my personal taste. It's about consumer consumption." Despite what seemed like a blockade against locally produced rap music, a few artists found success on Hot 103 Jamz. Tech N9ne, the most-played local rapper on the station, has had several songs in rotation. The 57th Street Rogue Dog Villians, The Popper, Xta-C and Dwalk have also had songs get major spins.
"The Boiling Point," hosted by local producer Don Juan, set the tone for rap shows to be aired on Hot 103 Jamz during the early 2000s. "My show provided local artists an opportunity," Juan says. "Local rap needed a bigger voice. Hot 103 Jamz is a big deal and gives local rap artists credibility. They feel like major talent. Everything goes up after having your music played on the station."
Jaun's show was followed by the short-lived "The Take Over" hosted by DJ AK. "Underground Heat" was the most popular and longest-running locally produced show to air on Hot 103 Jamz. The show was originally hosted and produced by Kenny Diamondz and later by Brian B. Shynin'.
Today, hip-hop titles make up fifty percent of the Hot 103 Jamz's playlist during the day and ninety percent at night. At a time when many music industry experts believe that the power of radio is fading, Hot 103 Jamz remains a juggernaut in the Kansas City community and one of the major platforms for rap music in Kansas City.