This year marks the 50th anniversary of hip-hop, a milestone that is being celebrated with curated concerts, special programming and more.
To commemorate such a momentous birthday, influential hip-hop executives and artists honor the groundbreaking and culture-defining genre with personal love letters to the art form that continues to inspire them every day — and will for many more years to come.
Tuma Basa
Director of Black music and culture, YouTube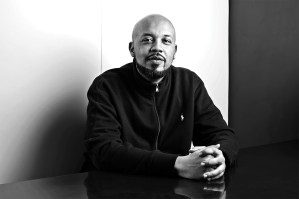 I grew up in Zimbabwe listening to hip-hop from here and could feel the realness from all the way over there. And in true hip-hop fashion, when I got to the States, I was able to flip my love for hip-hop into a whole career. To me, it's not just a culture, it's a vibration. … It's not just music, it's the actual news! That artful reflection of reality is unmatched and is going to keep me loving it till infinity.
Jermaine Dupri
Artist/producer/songwriter/DJ; author; CEO, So So Def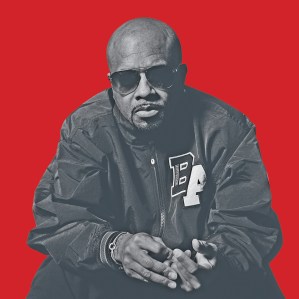 I believe hip-hop has created opportunities and opened doors for people — artists, producers, designers, etc. — that no other music genre has. It's a lifestyle that has evolved over 50 years and its legacy is deeply rooted in Black culture and our experiences. A lot of the choices I make are because hip-hop makes me do it.
Stephen Hill
TV producer; former BET and MTV executive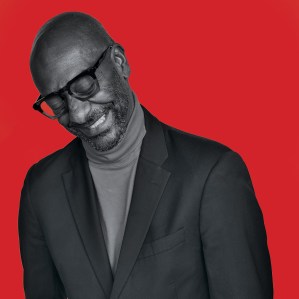 Socially conscious music existed before hip-hop; artists observed social challenges, oppressions and disparities and incorporated their views into their work. Often brilliantly, hip-hop is and has been the platform on which those who actually live their daily lives fully in those challenges, oppressions and disparities can stand and be seen and heard … authentically. Hip-hop is also one of the entities responsible for the largest growth in Black millionaires (and a few billionaires) in this country. Increased Black wealth leads to increased Black ownership. Black ownership leads to a cleaner and better lit, though not unfettered, path to freedom. This is America.
MC Lyte
Rapper/DJ/entrepreneur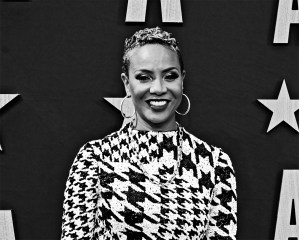 Hip-hop means everything to me. It has been an integral part of my life since I was a kid and is woven into every significant fabric of my life. It put me on a pathway and journey that I couldn't have imagined in the beginning. It has changed my life, my family's lives and so many others over the past 50 years. Hip-hop is beyond music. It is style, fashion, dance and even taught as part of the curriculum in universities nationwide. Hip-hop has allowed me to use my voice to inspire, ignite and give back. It is also the embodiment of Black culture and the ultimate voice of the people. I'm so proud to be part of its legacy, which is constantly growing and evolving — as it should. Hip-hop is forever.
Mona Scott-Young
CEO, Monami Entertainment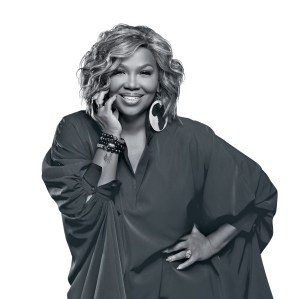 To me, hip-hop has always represented freedom. More than just freedom of expression, it's freedom from the limitations of stereotype, freedom from socioeconomic boundaries and freedom to live and speak our truth. Hip-hop is community — a common expression of experiences that allows us to connect to one another and better understand each other, even when the experiences expressed are not our own. Hip-hop is a global platform that allows us to be heard, seen, recognized and acknowledged in spaces and places where we would not otherwise have a voice. Hip-hop is a testament to our resiliency and ingenuity and its legacy is one of hope, empowerment and freedom.
Mopreme Shakur
Rapper/producer; member of Thug Life with stepbrother Tupac Shakur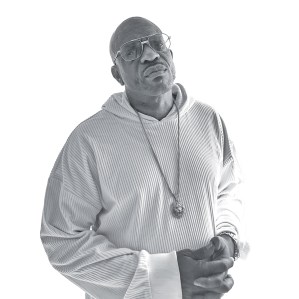 For those who grew up in our generation, hip-hop was our hope, our dream, our creation, our baby. It is something that brings us pride and affirmation of the power of our voices to connect with the world. Our creation came from the ground up and it has fed our communities. Hip-hop is our culture, our love, and most of us don't give a damn who likes it or not. We're the rebels whose art became a force and went on to inspire the world. Hip-hop and its legacy mean power to me. Long live hip-hop!
Roxanne Shanté
Rap legend; host, SiriusXM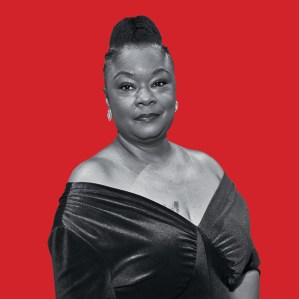 Back in the day, they always said that hip-hop was not going to last. So now, to be here 50 years in and to have the celebration we're having right now worldwide, for me, it's an honor and a blessing. When you think about how they always thought that hip-hop was only going to be the music for the urban area or how they thought it was always the news for the urban children going through situations and circumstances, it now seems to be the word for everyone, everywhere. Nothing can be sold without it, no story can be told without it. It's a beautiful thing.
This story will appear in the Aug. 5, 2023, issue of Billboard.