The fast fashion fightback: How giants like Boohoo, Pretty Little Thing and Primark are boosting sales, cutting waste and becoming major players in Fashion Week calendars as they collaborate with celebrities like Naomi Campbell, Rita Ora and Kardashians
This week Rita Ora and Amanda Holden both announced new lines with brands  
Fast fashion giants from Pretty Little Thing to Boohoo and Primark have been hit with a barrage of criticism over the years from poor working conditions and contributing to harmful fashion cycles.
But now the popular brands are fighting back, throwing money at huge A-list stars from supermodels like Naomi Campbell to reality stars like Kourtney Kardashian, in a bid to promote their more sustainable lines. 
Yesterday Rita Ora revealed that she was pairing up with Primark to launch a new collection of sustainable fashionwear with the high street brand, hailing the store, claiming: 'I have always wanted to look stylish, and when I was younger, I couldn't have done that without Primark'.
The 32-year-old singer is just one of an ever-growing list of celebrities cashing in with huge brands despite some criticism from sustainability campaigners. 
But PR Gurus have told MailOnline the strategy is working with celebrities helping boost sales as well as creating more brand awareness. 
Brand and culture expert Nick Ede told MailOnline there has been a 'significant increase utilising A List talent to sell clothes for high street fashion brands'.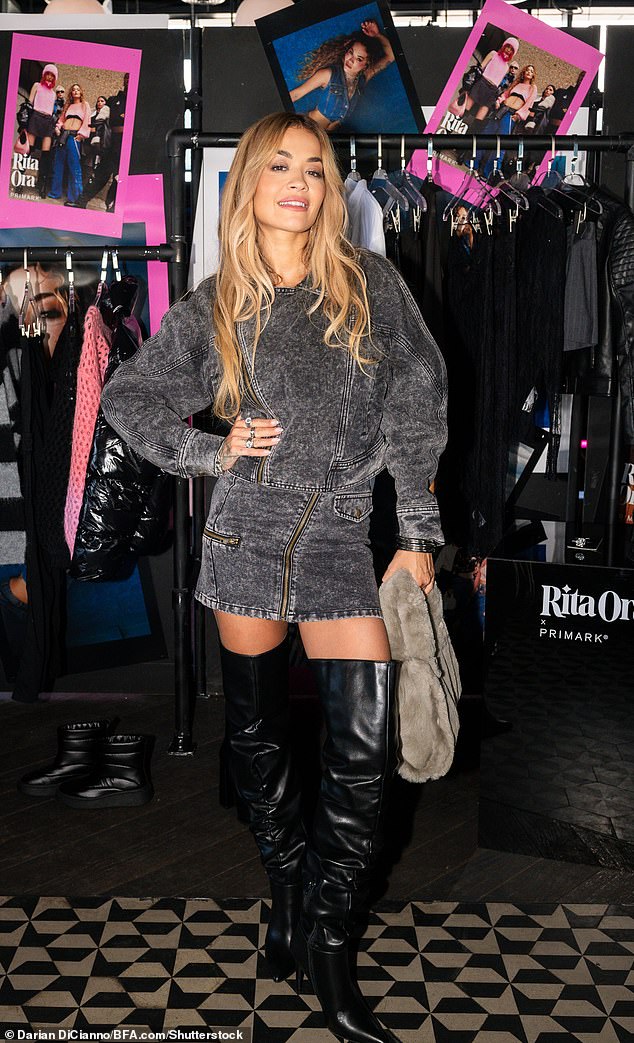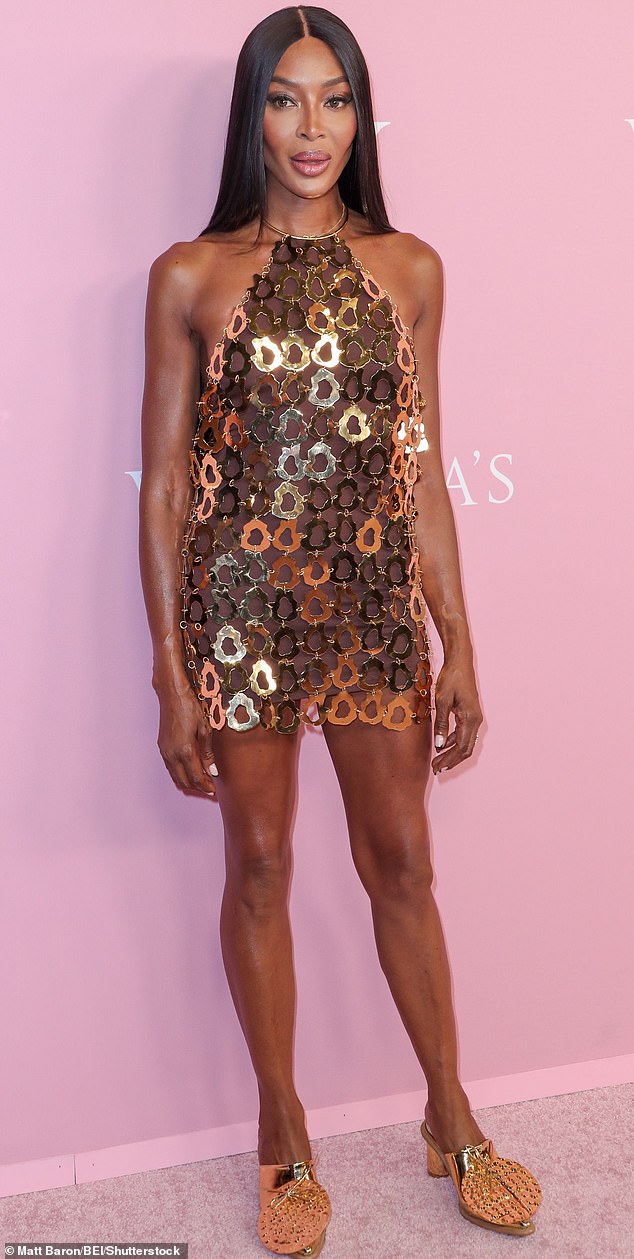 He said: 'A list talent like Naomi and Rita are setting the bar high and creating brand awareness, driving sales and opening up the brands like Primark and Pretty little thing to feature in top tier fashion publications but also allowing consumers to feel like the star for a fraction of the cost. 
'They also allow the fast fashion brands to become major players in the Fashion Week calendars.
'There is always going to be a significant amount of negativity surrounding these kinds of collaborations as they will be seen to encourage the consumption of fast fashion but the demand is there and the talent know that they can make a lot of money from these kinds of campaigns.'
It comes as television star Amanda Holden announced that she would be launching her own line for the fashion brand Lipsy London, which aims to provide clothes for women of all ages.
She told the Mail yesterday: 'The biggest compliment in the world is seeing a 20-something in a piece that's in this collection. I have released a thigh boot for goodness sake! We can all wear thigh boots in our 50s.'
Boohoo, Pretty Little Thing, Primark and Lipsy are all listed as 'not good enough' on Good On You – a website that measures the sustainability levels of clothing stores. 
Over the years, clothing lines such as these have come under mounting pressure to become greener and help tackle the ongoing climate crisis. 
Earlier this year the real price of throwaway fashion was revealed through shocking photos of piles and piles of clothes in Nairobi, Kenya.
An investigation found that around 12 million items of 'junk plastic' clothing are placed in the Kenyan capital every year because they were too dirty or damaged. 
Another investigation into the fast fashion brand Shein – which has 6,000 new items on its website every day – exposed the amount of waste being created in some fashion warehouses.
Other fast-fashion chains have been accused of extremely poor working conditions. 
A Channel 4 documentary exposed dangerous working conditions and lack of fire safety in some Shein factories.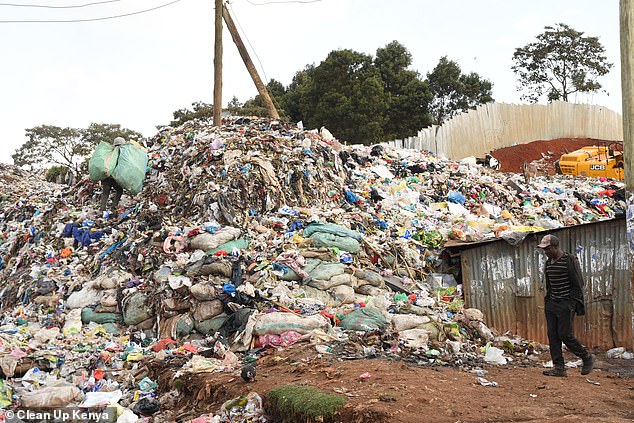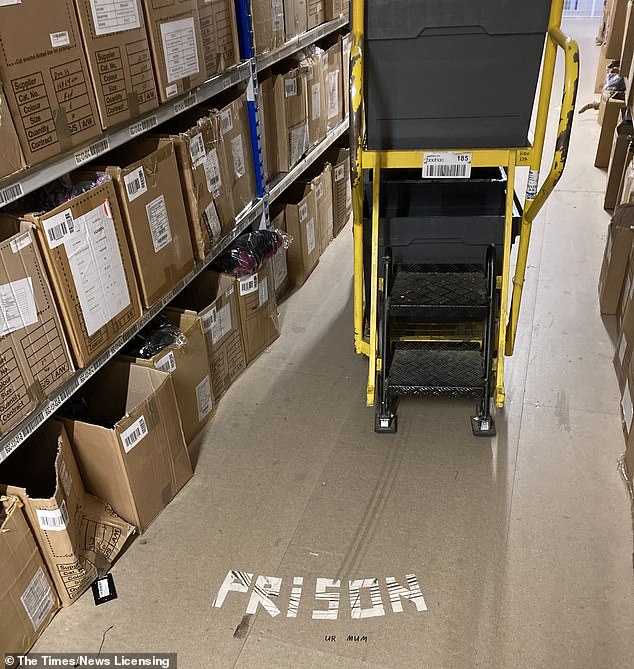 An undercover reporter who went into a Boohoo warehouse – known for its £4 dresses – found staff comparing themselves to 'slaves', made to work in temperatures over 32C for 12 hour shifts. Employees also made allegations of racism and sexual harassment.  
The negative coverage has not stopped celebrities from becoming the face of brands. Love Island star Molly Mae and Selling Sunset's Chrishell Stause teamed up with Pretty Little Thing.
Meanwhile actress Megan Fox and hotel heiress Paris Hilton paired up with Boohoo.
Despite the negative aspects of the fast fashion lines, experts said the move to include more celebrities has helped improve their sustainability ratings.
Mr Ede added: 'What is good is that businesses are addressing 'green washing' issues more and are scoring much better on the Fashion Transparency Index than in previous years which is a positive sign and significant move.'
In the hours following Rita Ora's campaign launch, she was slammed by critics for 'not caring' for venturing into fast fashion, while others shared their doubts that the millionaire and globally famous popstar still shops at the budget high street retailer.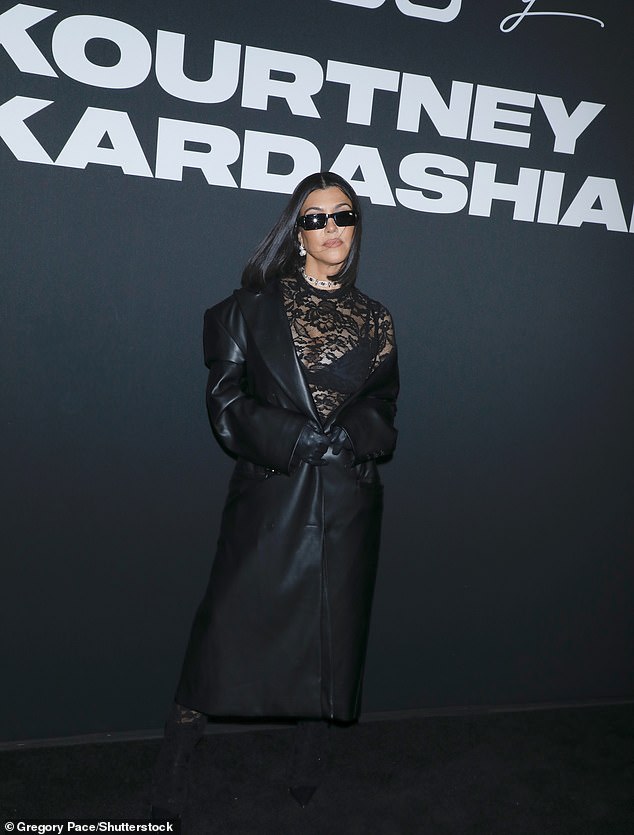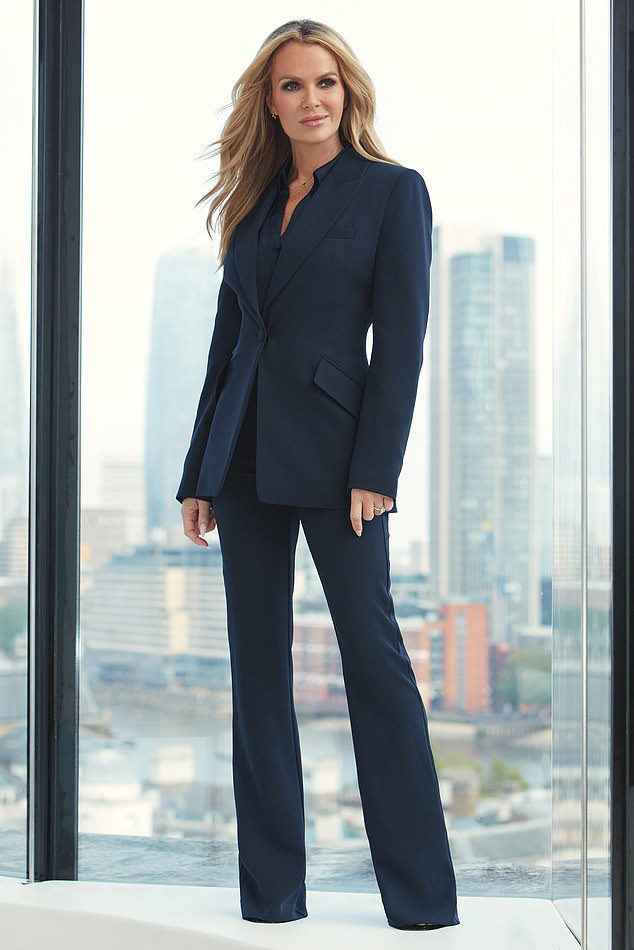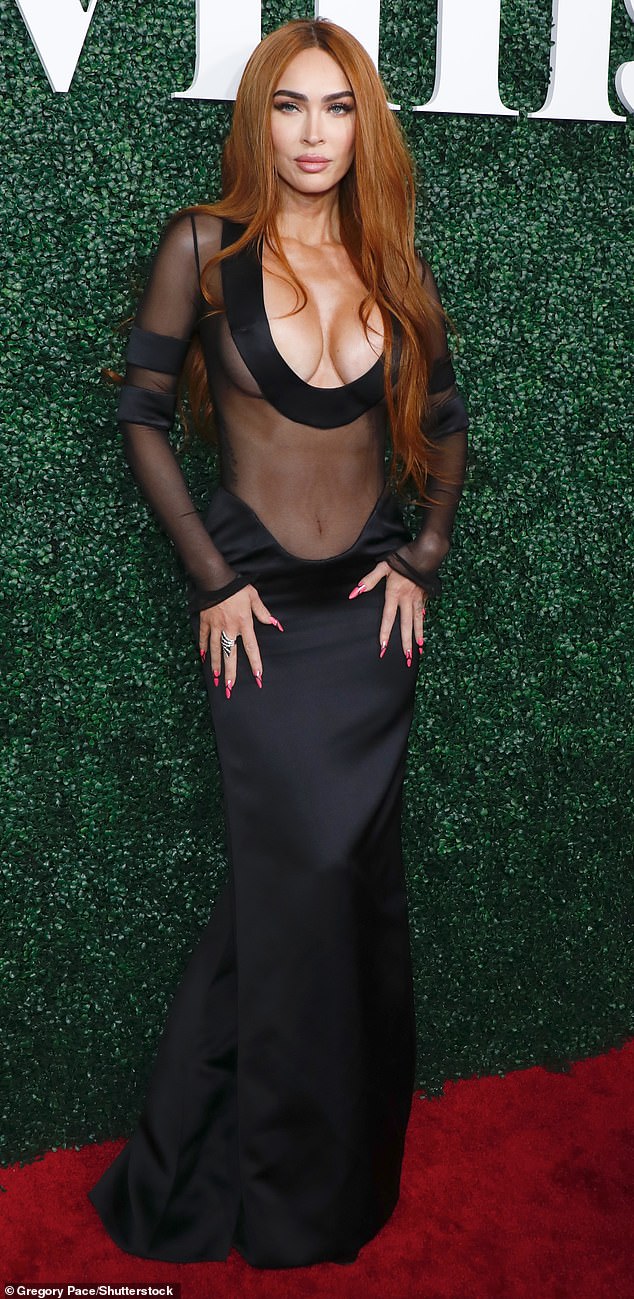 Reacting to the partnership, one wrote: 'Fast fashion is destroying the planet, or don't you care.'
Another fumed: 'Rita Ora who prides herself with her own 'sustainable' line of sportswear making the world a better place just partnered with Primark. She really does not give a f**k.
PR expert Amanda Fitzgerald warned that celebrities who have turned to promote brands like BooHoo could end up damaging their reputation in the long run.
She told MailOnline: 'There is a clear trend right now for fast fashion brands to be using big names to endorse their campaigns.
'It could be seen as a brand strategy masterstroke by the labels to harness the power and reach of these celebs, however, these A listers could actually be damaging their names by association.
'For the brands, teaming up with names we all know and respect, and who we view to carry themselves with grace, elegance and timeless style, injects these very things into our subconscious awareness.'
Naomi Campbell was also hit with an onslaught of criticism when she debuted a range of pieces she had designed in collaboration with the British brand in what its biggest partnership yet. 
A description about the collaboration on PLT's states that the collection pays 'homage to Naomi's legacy and iconic signature style.'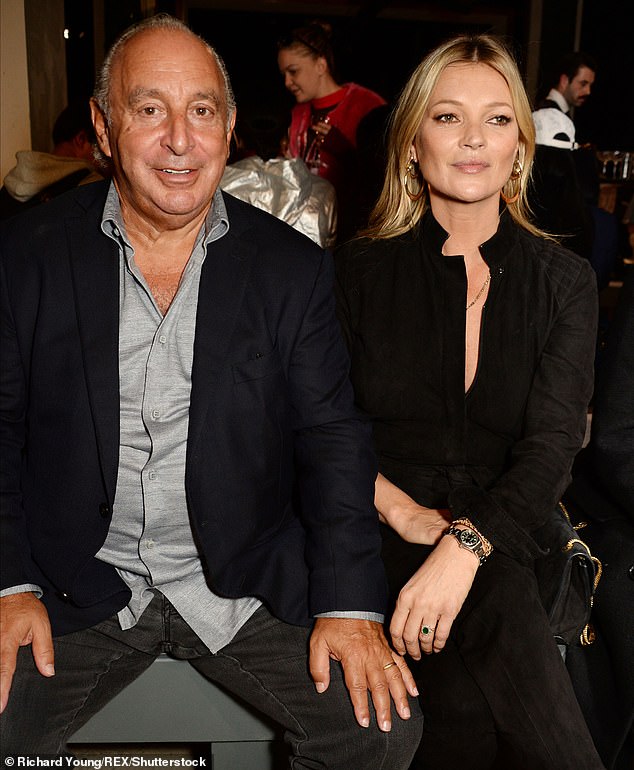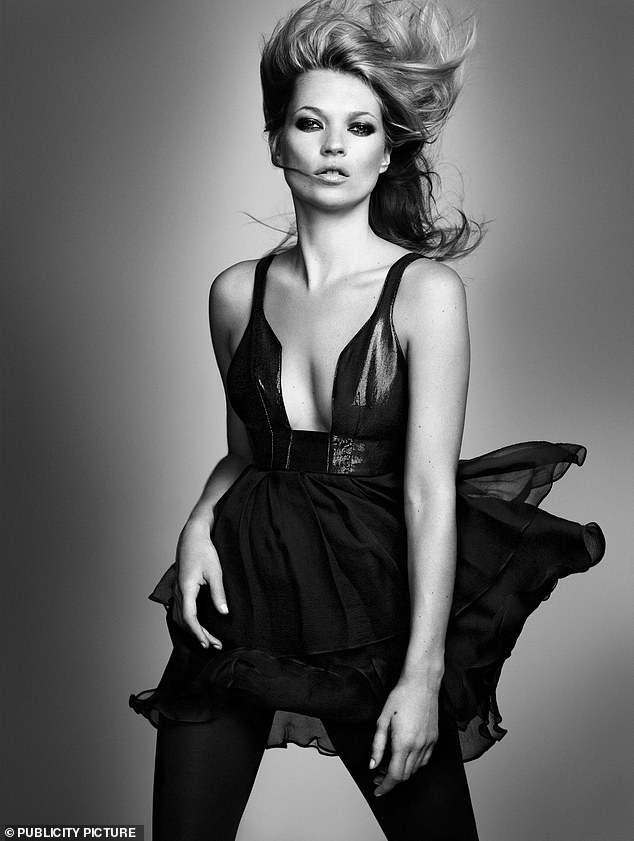 Her decision to pair up with the brand, however, also led to fierce backlash from some.
Addressing the concerns weeks after the initial launch, Campbell said: I understand people's criticism.
'I understand what people are going to say, but I took it from a standpoint of getting to know the audience of the younger generation and being able to share my platform.
'There are so many other fast fashion brands out there – do people say anything about other models when they work with them?'
The model went on to question whether racism played a part in the criticism she received, asking if double standards were at play.
'Do they say anything when other caucasian models have worked with fast-fashion brands and done collaborations?' she added. 'They've said not a word. They've praised them. So why are they coming for me?' 
Kourtney Kardashian Barker, who is worth $65 million, faced similar criticisms when she became Boohoo's sustainability ambassador, launching two ranges with the popular British clothing line.
After teaming up with the brand, critics hit out, accusing the celebrity for helping Boohoo potentially greenwash its customers.
Speaking about the criticism she faced last month, the Keeping Up With the Kardashians Star said she learnt from the experience.
Speaking on a recent episode she said: 'A lot of [criticism] fell on me, and I actually love that because I feel like I am in the position to shine a bigger spotlight on this problem.
'This is not one person's problem. This is a big problem in the world [and for] the whole fast fashion industry and the whole fashion industry.'
Using top stars to become the face of high street brands is not unusual. In 2007, legendary model Kate Moss joined Top Shop as a designer.
She then returned again to launch another line in 2014 in a bid to help the chain, which became a victim of the pandemic.