EVER seen someone you know kitted out in designer gear and thought, 'how do they afford it?'.
It turns out, TK Maxx workers have the answer.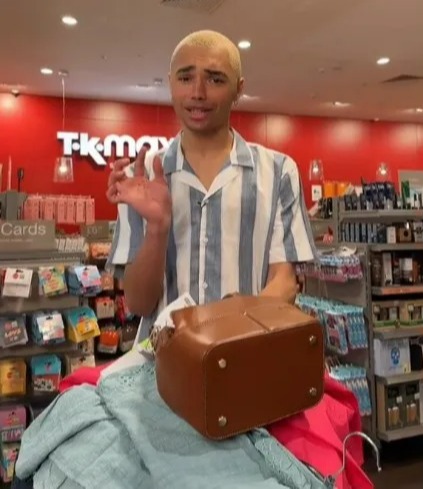 Employees at the off-price retailer have exposed people who tell their mates that they paid full price for their luxury handbags. 
Because they're likely buying them from TK Maxx's Gold Label section. 
The employees took to TikTok with a video that read: "When you told your mates you paid full price for your designer bags."
Over the video was an audio of Kim Kardashian talking about being a "little liar".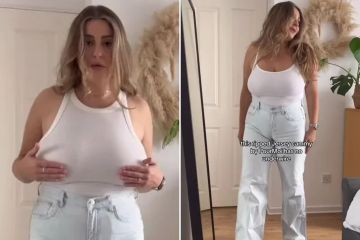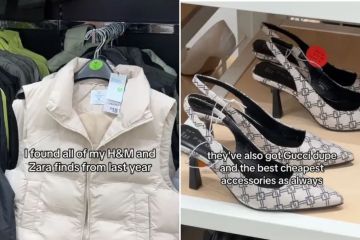 "I think I'm like a little liar," an employee mimed. "Like, not on important things.
"I don't lie about serious things."
You can find the likes of Versace, Marc Jacobs and Marni in TK Maxx's Gold Label section, which is solely dedicated to its high-end stock. 
"TK Maxx is my biggest fashion hack," one fan of the retailer commented on the video. 
"I get all my designer clothes and make-up from you," another said. 
A number of Marc Jacobs cross body bags are currently reduced by 34% at the retailer – down to £249.99 from £380.
A number of Moncrief bags are reduced by 79%. 
This includes the British designer's green and yellow Weekend Chrissy Tote Bags which are £249.99 down from £1.2k.
The viral Alexander McQueen Black Grab Bag is almost half-price at £169.99.
Versace fans can pick up the Italian fashion house's Black & Gold Baroque Backpack for 49% cheaper at £379.99.
Originally priced at £745, TK Maxx's off-pricing means there is a £365.01 saving to be made. 
The Gold Label section has also been known to include Gucci, Jimmy Choo and Givenchy.