Fifty years ago, on 11 August 1973, a young woman named Cindy Campbell hosted a small party in the Bronx. Her brother DJ Kool Herc was spinning some records, using two turntables to loop a breakbeat. That moment is said to have given birth to hip-hop. No one made a movie about it.
The landscape for hip-hop movies is starved, all things considered. We're talking about a musical genre, currently celebrating its golden anniversary, where the aspirational stories of overcoming struggle and systemic oppression, building community and, eventually, dominating pop culture, are rarely told on the big screen.
There are no biopics about pioneering artists like Grandmaster Flash, KRS-One, Slick Rick or Rakim. Up until a decade ago, the only based on true story accounts we got in hip-hop movies were about Black men who had been shot – 50 Cent (Get Rich Or Die Tryin') and Notorious BIG (Notorious) – and Eminem (8 Mile). The media's obsession with narratives about violence committed against Black people and, alternatively, white success, continued unchecked.
Straight Outta Compton felt downright revolutionary for breaking that pattern in 2015. The former music video director and South Los Angeles resident F Gary Gray revisits a time he witnessed first-hand, when Dr Dre's beats joined forces with Ice Cube's growl, to create an expansive portrait of hip-hop: what it was; where it would go; how it entertained the people hanging out in lowriders on Crenshaw Boulevard and responded to the Reagan-era war on drugs that would come crashing through South LA's living rooms.
Straight Outta Compton's flaw is that it tried to cover too much, as if F Gary Gray and the writers Jonathan Herman and Andrea Berloff had to get it all in because they couldn't count on having another chance at telling stories like these. The narrative gets away from them, but Gray brings incredible intimacy and understanding to this inflection point in hip-hop when the sharp rhymes and record scratches would harden into angry anthems like Fuck the Police. The movie arrived like an electrifying jolt for an audience still reeling from the police killings of Michael Brown and Freddie Gray.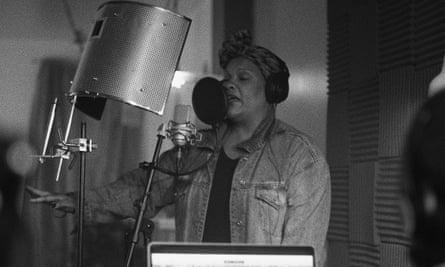 Two of the finest hip-hop movies to come out since Straight Outta Compton pair well together. Bodied and The Forty-Year-Old Version are both scathing and comical takes on Black spaces coping with interlopers. The former is Joseph Kahn's caustically funny provocation about a white Berkeley student named Adam (Calum Worthy) stepping into the battle rap world as a sort-of anthropologist (he's writing his thesis on linguistics) before entering the game himself. The hard-hitting bars come swinging at the identity politics game while testing our tolerance for jokes about race and oppressive histories. Eminem, the unquestionably great rapper, who knows very well how much his whiteness played into his blockbuster success, is a producer. His involvement makes Bodied feel like a response to the wonderful rap battle scene from 8 Mile's climax, blowing up its feel-good earnestness.
I need to see the movie pitting Bodied's Adam with Radha Blank, the writer and star from The Forty-Year-Old Version, who also raps under the moniker RadhaMUSPrime. The first great hip-hop movie I'm tempted to call quirky – think Spike Lee meets Greta Gerwig – has Blank playing a version of herself, a Harlem artist who finds a salve in rapping while dealing with frustrations from the stage world. She's putting on a play about gentrification. But she's forced to make economically motivated compromises to her story about Harlem in order to appeal to a theatrical audience. A couple white saviour figures later and her play about gentrification has been gentrified. You have to wonder how much Blank was thinking about hip-hop with that punchline.
Gentrification immediately comes to mind when revisiting the Brooklyn of 2004 in Dave Chappelle's Block Party, the one great hip-hop concert film. So many of the people and places simply aren't there anymore.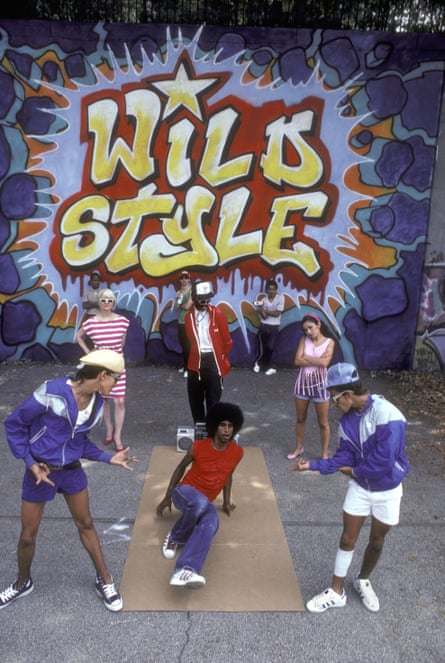 Chappelle has also become a controversial figure of late for his transphobic comedy. So have the Block Party performers Talib Kweli and Kanye West, both who have been called out for harassing women online. But Block Party, directed with joyful whimsy by Michel Gondry, is from a time when they were all good; when the guys joined forces with John Legend, Lauryn Hill, Common, Dead Prez, Questlove and so many more soulful hip-hop artists of that to time to put on the most joyous show for the community in Brooklyn's Clinton Hill. The simple beauty of Dave Chappelle's Block Party – weaving everyday happy moments from Black life in Brooklyn together with the concert's uplift – cannot be overstated. The event took place after a tumultuous decade in hip-hop: think about the beefs in hip-hop, most famously claiming the lives of 2Pac and Brooklyn's own BIG. And consider the event's proximity to 9/11. Brooklyn needed something to look forward to. Dave Chappelle brought it.
The OG hip-hop movie is also arguably the greatest. Charlie Ahearn's Wild Style arrived just a year after Grandmaster Flash and the Furious Five's hard-hitting classic The Message dropped. As with that video, the movie captures the burned-out rubble the Bronx had become after landlords set their buildings ablaze for insurance money while celebrating the art forms that would emerge from it. Like a DJ learning to scratch records, Ahearn mixes a loose fictional narrative about a graffiti artist making a name for himself with raw footage of contemporary break dancers and hip-hop crews (everyone from Cold Crush Brothers to Grandmaster Flash are here representing).
Wild Style is an original document from the time that hip-hop was still taking shape. The movie wasn't capturing hip-hop so much as becoming an extension of it, as if the culture could have incorporated cinema in the same way that it included music, dance, fashion and graffiti art. Celluloid could have been just another canvas for hip-hop to make its mark like vinyl, cotton and concrete.