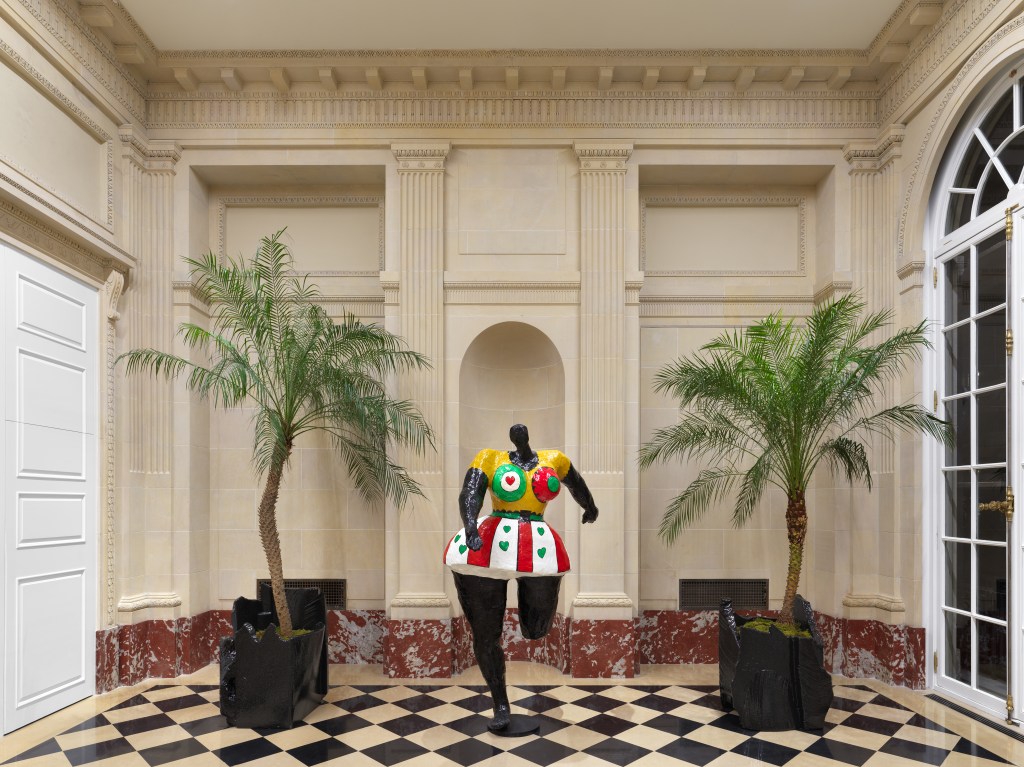 A FOURSOME NO MORE: Two years after starting the joint venture LGDR, four monikers in the New York art scene — Dominique Lévy, Brett Gorvy, Amalia Dayan and Jeanne Greenberg Rohatyn — are shifting gears.
In the summer of 2021, the foursome joined forces by combining their respective galleries during a shakier point in the pandemic when some galleries were folding. Their aim was to create a one-stop-shop for consulting, dealing and consulting with auction houses.
With the new set-up, clients and just-passing-by Upper East Side shoppers won't have to travel far to find them in their new environs. Greenberg Rohatyn will reopen Salon 94 at 3 East 89th Street, where she will focus again on exhibitions and her art advising. Located in a landmark Beaux-Arts town house that had been built in 1915, Salon 94's interiors were refreshed a few years ago by Rafael Vinoly. It once housed the National Academy of Design Museum. The airy, multifloor space had become a destination for some tony clientele. The gallery had closed two years ago, when the joint venture was finalized.
Meanwhile, the remaining trio will now operate as Lévy Gorvy Dayan and will be based at 19 East 64th Street. They will go forward representing artists and estates and they will also curate exhibitions and offer other services to globetrotting clients as part of the newly formed Art Family Office.
Next month, Lévy Gorvy Dayan will unveil a retrospective of Pierre Soulages that has been curated by his longtime friend Dominique Lévy. Working with the Soulages family, Lévy Gorvy Dayan is trying to magnify the European abstract artist's influence and legacy. That show will be followed by one in November from the painter Jenna Gribbon featuring large-scale paintings of her wife and muse, Mackenzie Scott.
Lévy Gorvy Dayan will continue to take part in such art fairs such as Paris + par Art Basel in October, and presentations in London, Paris and Milan. Those initiatives will be helmed by Victoria Gelfand-Magalhaes, European president, and in Hong Kong through a partnership with Rebecca Wei that will operate as Lévy Gorvy Dayan and Wei.
Looking ahead to the October Salon 94's reopening, American sculptor Karon Davis will have a solo exhibition of her new work entitled "Beauty Must Suffer." The show will examine the archetype of the Black ballerina, and a dancer's endless sacrifice to inhabit perfection. Plans are also in place for a comprehensive curatorial program to play up the voices and diversity of living and deceased artists. Since it was started in 2002, Salon 94 didn't just host exhibitions, and introduced artist-made movies and animations to dance and performance among other events.
Greenberg Rohatyn also carries on with Salon 94 Design, which blends art and design, and strives to chip away at the hierarchies between the two. The location is prime real estate not just in its own right, but also for attracting well-heeled residents in the neighborhood and also the more diverse art crowd. The Solomon R. Guggenheim Museum, the Cooper-Hewitt, National Design Museum and the National Academy Museum and School are a few blocks away from Salon 94.
In a letter announcing the realignment to clients that was signed by the art specialists, they said, "While we move forward as two separate galleries, the four of us will continue our collaborative activities that we have enjoyed and fostered for so many years."