Kanye West's "wife" is turning heads in a series of resurfaced photos from her modeling days.
Bianca Censori showed off her amazing body while wearing nothing but barely-there thong bikini bottoms in photos posted on swimwear brand Sasha Label's Instagram in early 2021.
In the sexy snap, which was used to promote the brand's 2021 summer collection, the Australian model used a string of seaweed to cover her voluptuous chest while standing in the middle of the beach.
In a second snap, Censori knelt on the shore — this time fully topless — while her bum was barely covered by black string bikini bottoms.
Other pics from the swimwear's page showed the architect flaunting her curves in itty bitty bikinis while lounging on a grass field.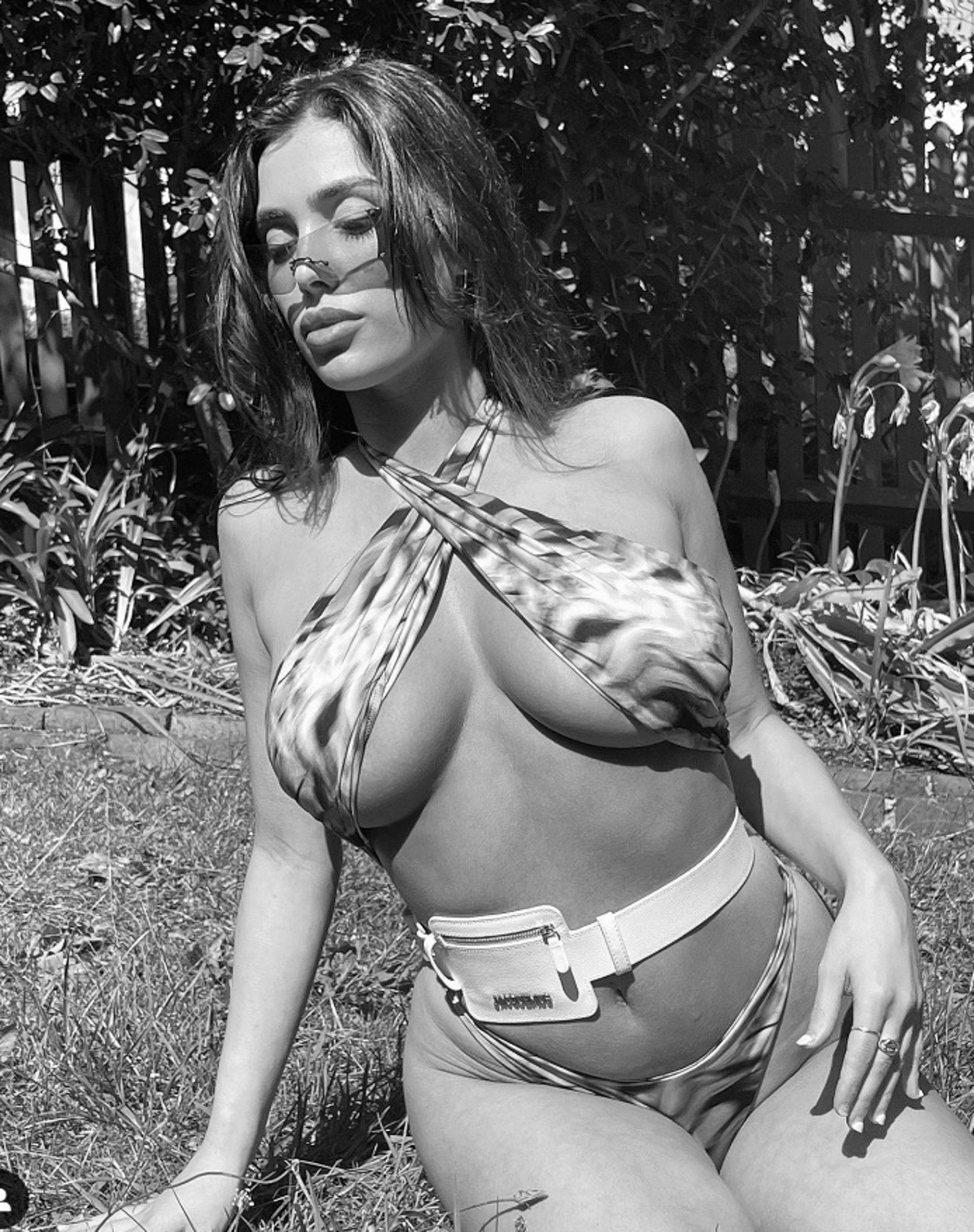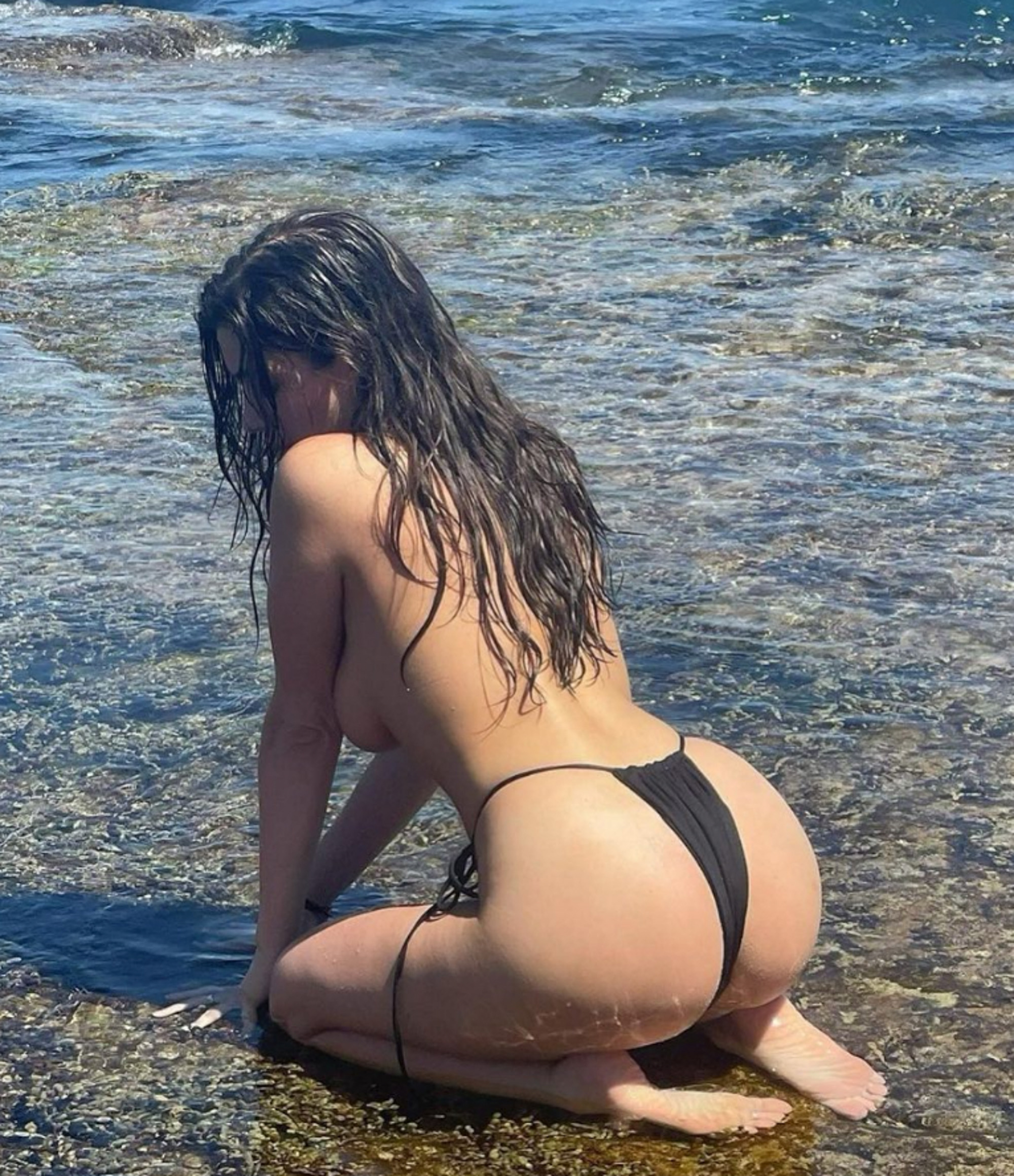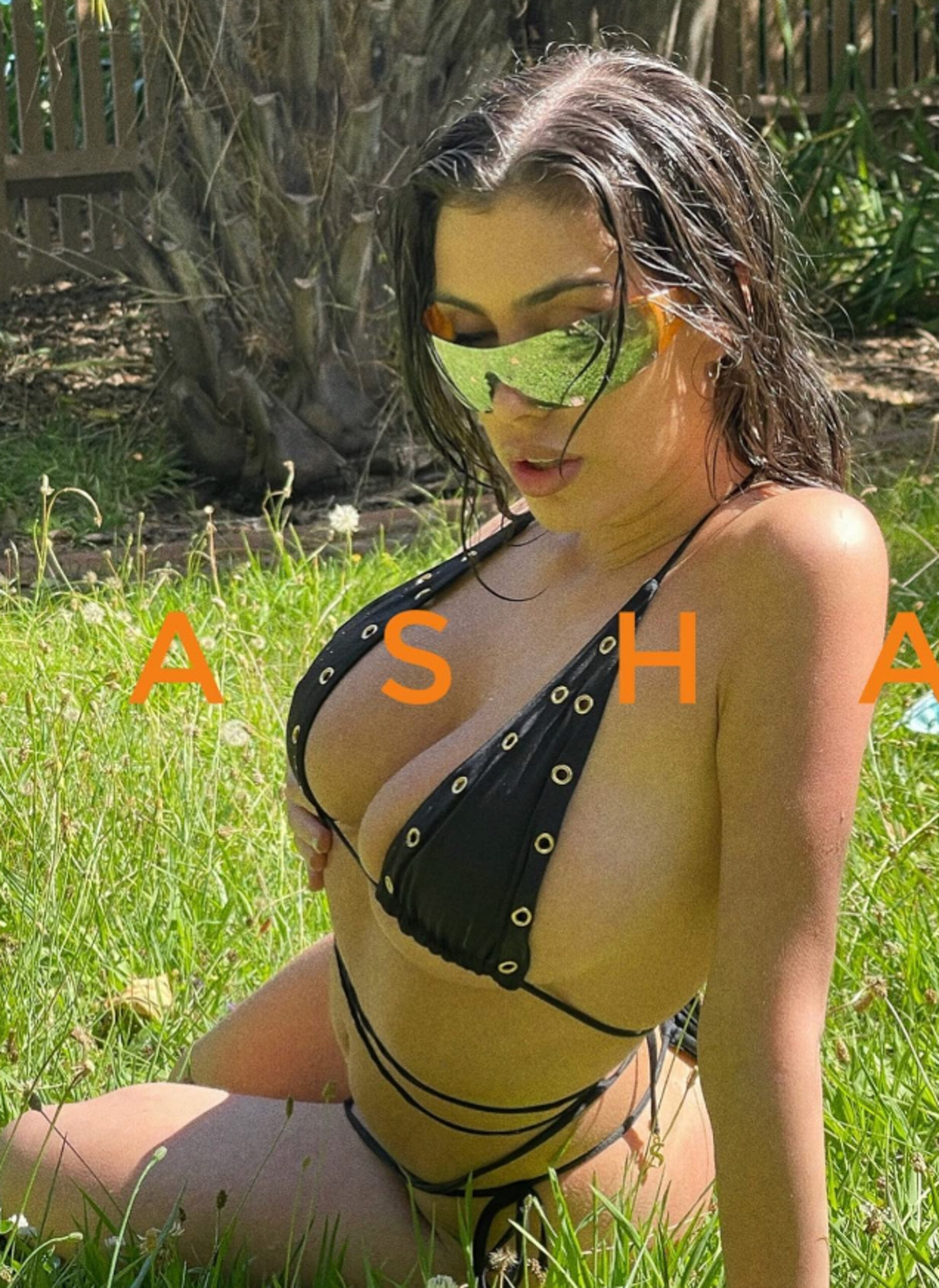 Censori's sexy snaps are nothing new as she has been spotted multiple times while wearing a series of revealing outfits.
During her and West's endless summer vacation in Italy, the 28-year-old designer has seemingly made sheer bodysuits and two-pieces part of her everyday wardrobe. She has also decided to skip on wearing any underwear with said outfits.
Not only that, Censori and the "All of the Lights," 46, rapper have also decided to skip wearing shoes and socks during their outings.
The couple were seen stepping out of a taxi barefoot after a little bit of retail therapy at a local Balenciaga on Tuesday.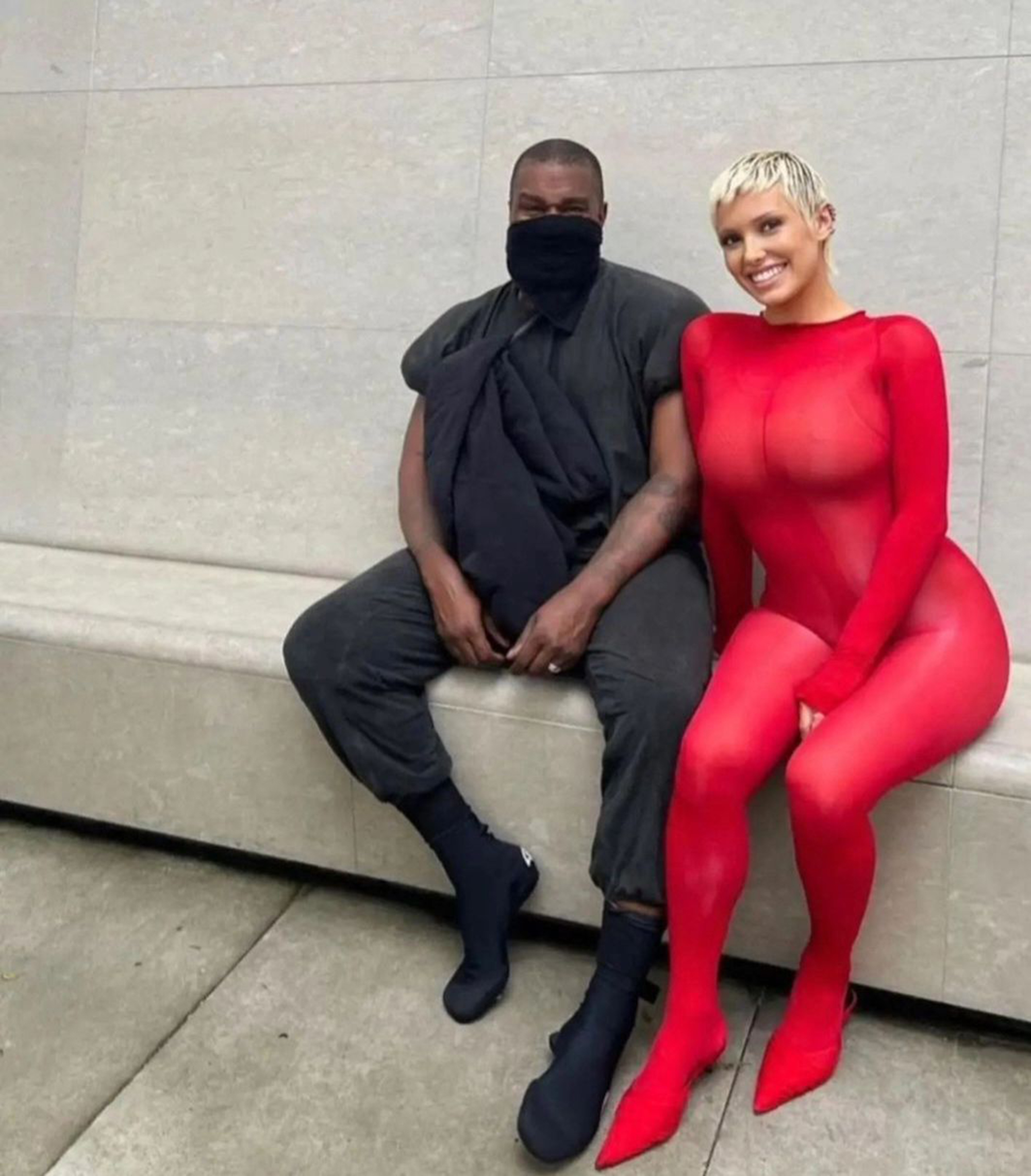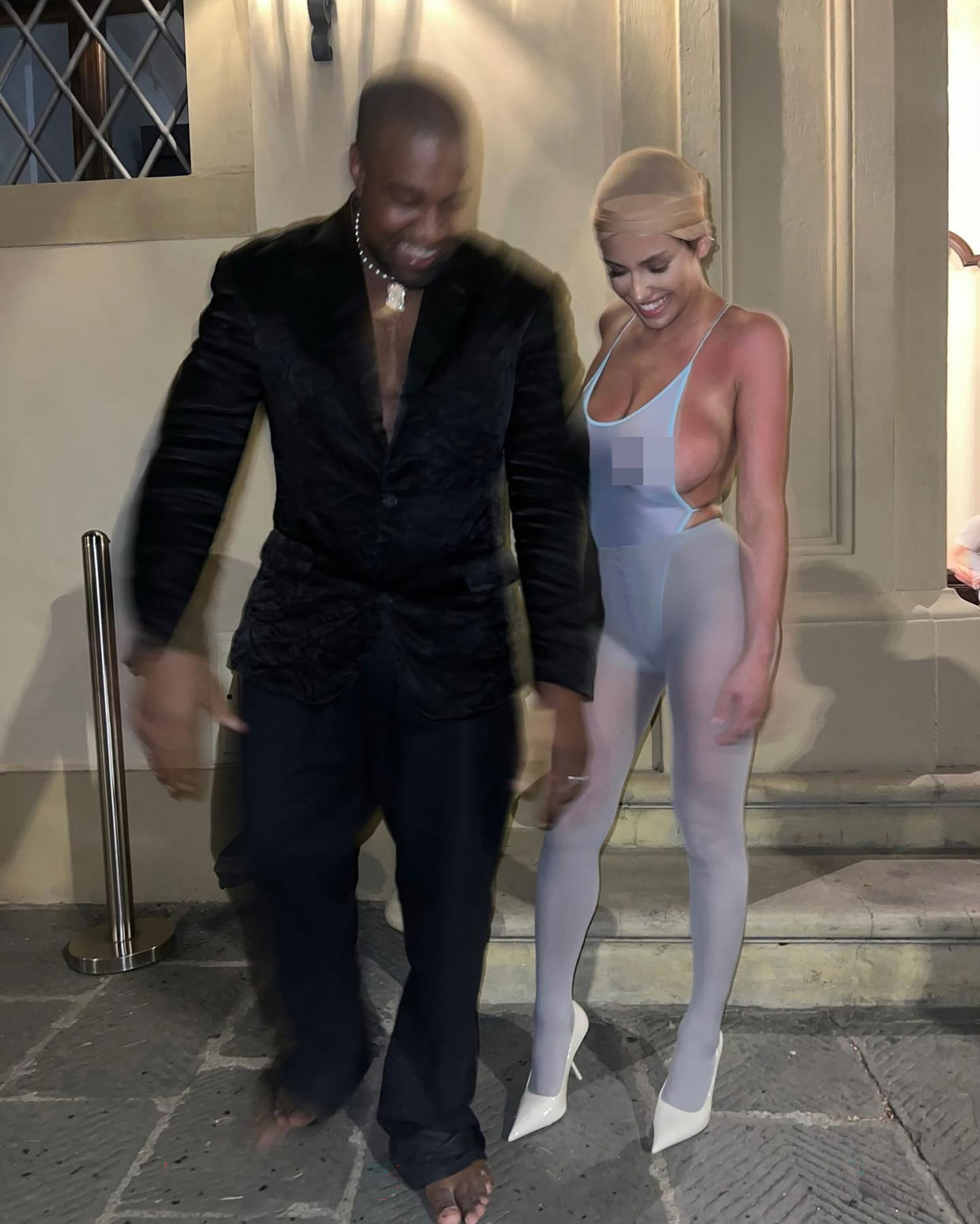 Censori was spotted outside the shop styling a skin-tight, maxi, spaghetti-strapped dress topped off with minimal makeup. As for West, he sported a black leather jacket paired with a black long-sleeve and pants.
And, earlier this month, they were spotted without shoes during a gelato run. Censori even wore a sheer white crop top that left little to the imagination.
---
For more Page Six you love ...
---
However, the "Donda" emcee recently had a fashion faux pas when he was caught with his pants around his knees during a boat ride with his wife over the weekend.
The "Heartless" rapper's bare bum was fully exposed to photographers and onlookers as he sat on the back of the boat. Censori, for her part, was sitting between her "husband's" legs.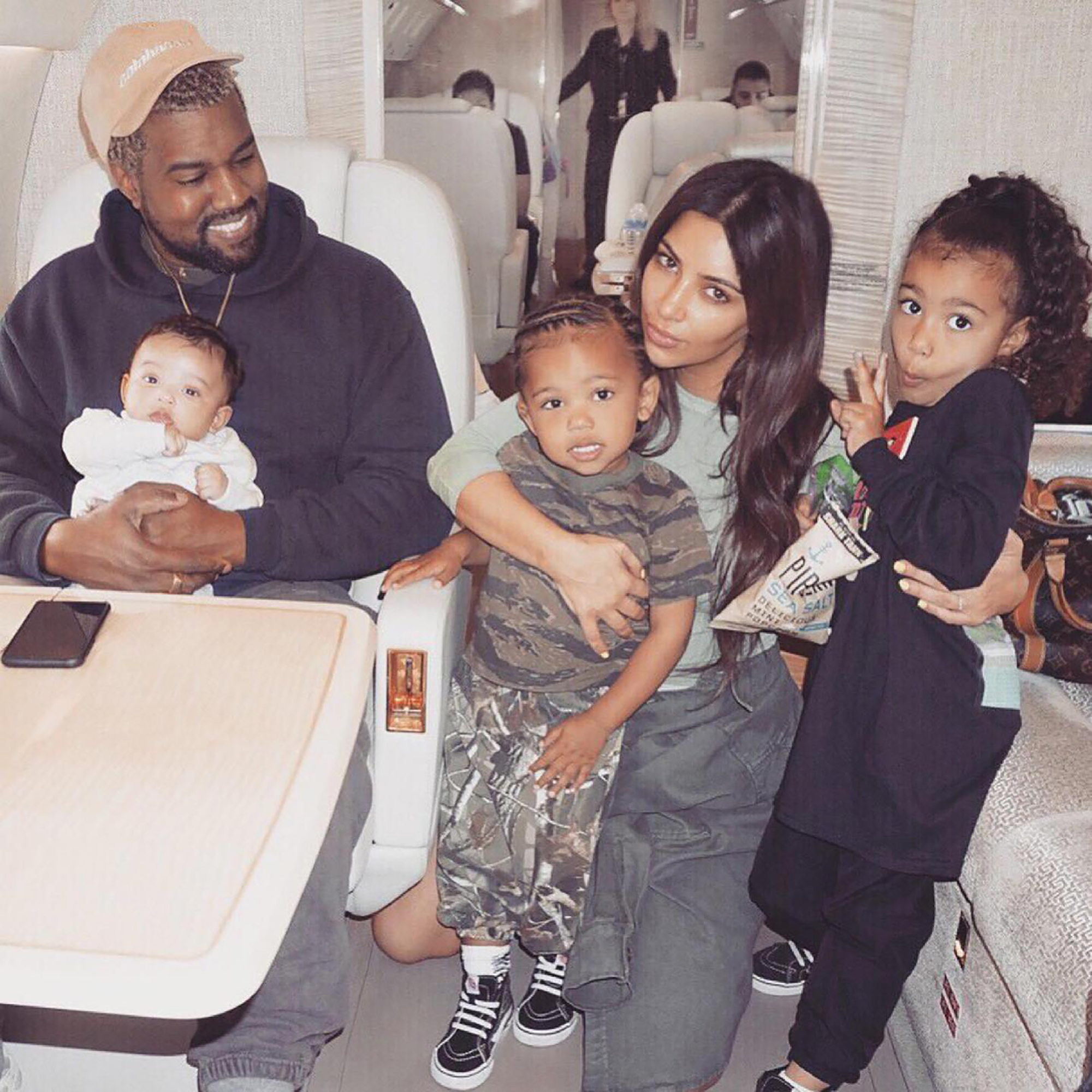 After the photos went viral, Ye's ex-wife Kim Kardashian was allegedly "desperately embarrassed and worried" about the incident, per the Sun.
An insider claimed the "Skims" founder was so mortified that she didn't even know how to explain the pics to the four kids she shares with the rapper.
"She's embarrassed and worried for him — he's wandering around barefoot with champagne in the street, something clearly isn't right," the source alleged.
The "Gold Digger" hitmaker and the "Kardashians" star, 42, settled their divorce in November 2022. Two months later, he wed Censori in a non-legally binding wedding ceremony.