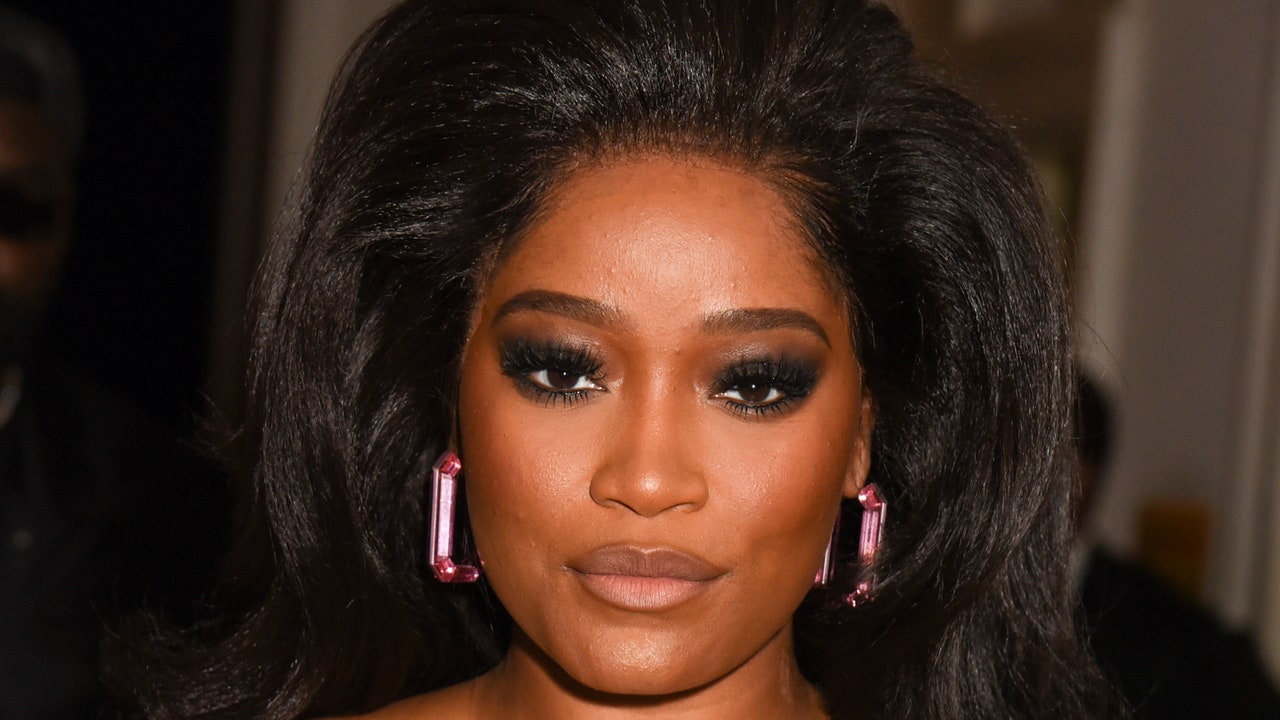 Keke Palmer has always been a talented beauty, and her radiant glow has only increased since she gave birth to her first child, Leodis Andrellton Jackson, in February 2023. It hasn't gone unnoticed, which you can see throughout the many comments on her Instagram post, and the latest look that quite literally stopped me in my tracks is her loose curls and super-long fringe that almost covered her eyes. 
Palmer used two separate posts to share her new look with Instagram fans on July 14. The first post featured four photos of the singer, so we could. get a good glimpse of every inch, and the second post was a video with the caption, "No doubt, I'm the baddie that you talking about …," a lyric from her song "Right Now," which was also playing with the background.  She took a trip to the '90s with her denim-on-denim strapless dress and jacket.
Hairstylist Tamika Gibson curled Palmer's hair to give it some volume and movement. The tips of these loose waves grazed her waistline. Gibson parted Palmer's hair on the side for the side-swept look. Her fringe was so long that it would have covered her eyes if it were thicker. The tips of the wispy bangs fell to the bridge of her nose. Though her bangs were a dark brown hue, you can see lighter caramel-brown pieces throughout her hair.